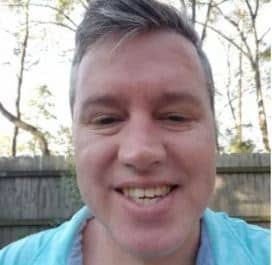 The easiest way to become an owner of a corporation is to start one yourself.  Then you can assign yourself whichever title you please.  Or you can always buy a corporation as well and do the same.  For me, I have years of scientific and industry experience that lead me to the point where I am today.  I also rounded out my education with a master's degree at the University of California, Rady School of Management.  The knowledge and experience I got in San Diego gave me the confidence to start my business and pursue my dreams.  The most important thing is to stay in business, and what makes it easier is to do something personal for yourself. Please find responses to the Q and A below on Valuable Tips and tools How you'll get the job.
How was your University time?
 It was wonderful:  I went to Cornell University, an Ivy League school in Ithaca, NY.  Central New York is a magical place filled with beautiful scenery in all seasons especially temperate lush summers, and firolid crystalline winters.  Every day was awesome because I was a  pole vaulter on the track team.  We did track practice everyday for 4 years all seasons with a great bunch of guys.  Those guys were my best friends and we shared everything.
 I also had the please to acquaint many women who were informative and inspiring as well.  You know, a lof of them because wives of a lot of the guys I know too,   So yeah the university is like family for sure.  We are thick as thieves!
Why did you choose a career in invasive species?
 I was interested in biology but I could never become a doctor because I'm colorblind and fail any kind of test involving color discrimination.  However, I also had a keen interest in ecology, but given the limitations of certain careers in biotechnology or ecology I decided to pursue the entrepreneurial route to minimize my opportunity costs.
How did you prepare for the interview?
 Periodically I invest in new clothes to stay looking sharp and fit.  I study up on the company and read their entire website.  I also think of about 50 questions that I want to ask them.  You should definitely ask questions because that demonstrates your interest in the company.  
 I have kind of a funny anecdote about Job Interviews.  I once went on an internship interview where the guy did not mention the name of the company, or what they actually did – their competency.  Also, there were no other employees.  So when I did not get the job I was neither surprised nor disappointed because I though, that was random.  So not every business opportunity is equal.
Can you provide some book recommendations?
For starters I would recommend buying my book  Saving Nature…
I would also recommend Lonesome Dove by Larry McMurtry, I Know Why the Caged Bird Sings by Maya Angelou, and anything by Louise Lamour for some western and noutdoor stories.
Things are changing very fast in the industry; how do you keep yourself updated. Please list techniques or newsletters, podcasts, events, etc.
 I have google news subscriptions for topics that are relevant to my business.  I also read text books on the subject and industry websites.  I watch a lot of nature documentaries for inspiration.
Any advice about CVs?
Make sure your CV is exhaustive but refined, like distilled liquor.  Keep it to the one-page maximum.  Show the jobs where you had the longest tenure.  Demonstrate increasing responsibility and ingenuity.
How to be successful in the invasive species career?
I would say concentrate on something you find interesting and that you like.  Now the qualifications necessary to occupy your dream position and go for it.  Focus on what is important to you, and do not waste time, money, or resources on unimportant things.
How to get the invasive species job?
Don't be afraid to identify the type of job that you want and apply to more than one position at the same time.  Don't wait for a response, get out there and keep going.  The market will reward you with interviews and job offers.  Work the contacts in your network.  Build on previous successes and always demonstrate how you are adding value and being helpful.
Why do you think you were selected among other candidates?
 I selected myself because I'm the founder. 
Lessons from jobs that you couldn't get.
Don't lie!  Don't make anything up because they already know most things.  so they are just checking up on you when you apply.
BIO
As the founder of Bioinvaders, Brett Scott, MBA is dedicated to solving environmental problems through business.  He is a graduate of Cornell University and UCSD.
Also read My career leading Clinical Research and Data Analytics
How to Get the Job: Career talk with Brett Scott