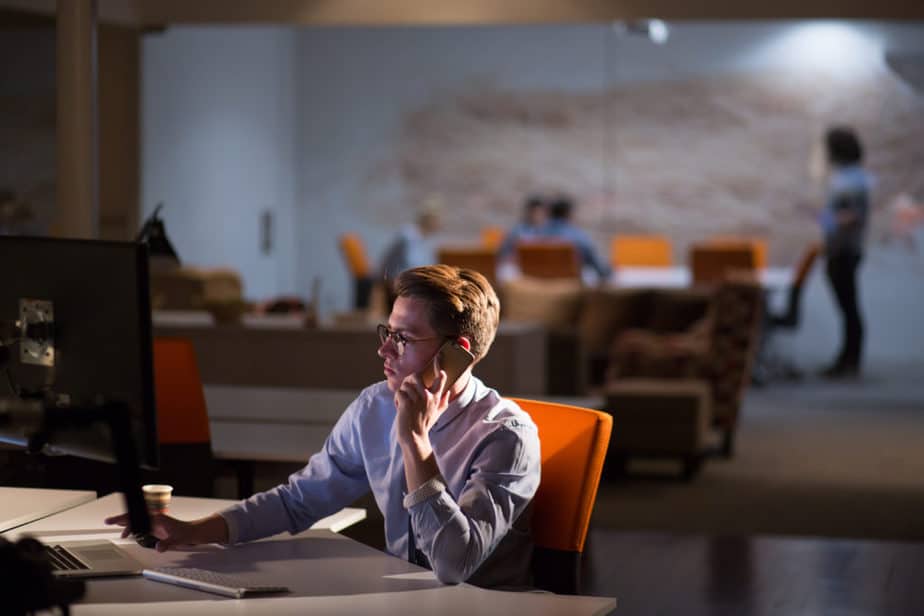 Jimmy John's was established in 1983, and all started as a quick-service restaurant with a menu of four sandwiches and has successfully opened more than 2700 outlets by now. In a workplace with a healthy environment and efficient functioning, Jimmy John's is said to have happy customers and happy employees as well. Jimmy John's Family is particular in maintaining hygiene and also avail flexible working hours, the only need is to inform the management beforehand. Let us talk about Jimmy John's Shift Hours in detail.
Flexibility In Working Hours At Jimmy John's
You may let the management staff know about your availability and they may schedule your working hours according to the same. The working hours may be so flexible that you might work from three hours to twelve hours if you work for a double shift and may also vary keeping in mind the need of the staff according to the customer service.
You may have a three-hour shift, a four-hour shift, or a six-hour shift, depending on how the management is, the availability and need of the working staff. 
The working hours may also differ regarding the job positions. A driver may have a shift of three or four hours and the same goes for a food service worker but a manager would have double the period.  
Work-Life At Jimmy John's
Jimmy John's provides a decent restaurant job with a target-oriented environment where the cooking, cleaning, and serving chores are to be done with good speed. The working hours are also different from franchise to franchise so good luck with that.
The environment is usually stress-free but there might be some tension during the rush hours as a high number of customers means a greater number of orders and more work. Therefore one must be good at multitasking to prepare what the customer has ordered in no time. One must also have teamwork skills and of course the ability to work under pressure.
The minimum working age can be 16, you may not work as a driver though, but other entry-level jobs are available. 
Various Job Positions At Jimmy John's
One may work at Jimmy John's as a cashier, crew member, delivery driver, assistance manager, sandwich maker, dishwasher, training manager, shift leader, prep cook, etc. Freshers may probably get entry-level jobs like that of a driver and others in shopper jobs (these can be jobs related to food preparation, customer service, operation of cash registers, etc), while management-related posts require some experience in the same industry.
Tips To Keep In Mind While Applying At Jimmy John's
The first and the foremost thing to keep in mind is, to be honest while applying for the job. Do not write anything in your resume which is not verifiable. Be confident and honest during the interview as well. 
Once you clear the interview, you may have to pass a test as well! Yes, a test that is not too complex, is to test your memory. You will be provided with a list of sandwiches whose names and ingredients are what you have to memorize. This helps in fast and efficient working. After clearing the test, you are ready for further training. 
One must present their interpersonal qualities such as accountability, presence of mind, regularity and resourcefulness, etc to stand different from the other applicants.
You might have different duties on different days, or several duties in a day, you may be the cashier for some time and then switch to sandwich preparation. The work is dynamic.
Benefits of working in Jimmy John's 
There are various benefits that you may have while working for Jimmy John's. They provide you a flexible schedule to work on, employee discounts, and insurances covering health, vision, and dental processes. 
History Of Jimmy John's
Jimmy John's is named after their founder, Jimmy John Liautaud, a guy who was just 19 years old when he brought an ignition to the restaurant in the town of Charleston. He believes in bringing ordinary people to do extraordinary things and he indeed did the same. Jimmy John's has a big and maintained reputation concerning their food's quality, taste, and freshness.
Conclusion
Jimmy John's is a well-established chain of fast-food restaurants, specialized in selling freshly made sandwiches. Getting a job in Jimmy John's is really simple. The working hours are flexible and might differ according to the rush hours or outlet locations. In case of unavailability at the scheduled duty period. 
Keep in mind that you need to be 18 years to avail of the job positions like a driver, manager, etc. It is essential to be well versed with the menu and the ingredients of the various items in the menu to be able to perform the tasks efficiently and speedily. The employee must work well and keep up the reputation of the food chain by maintaining the quality of service and freshness of food.
Jimmy John's Shift Hours- Job Opportunities