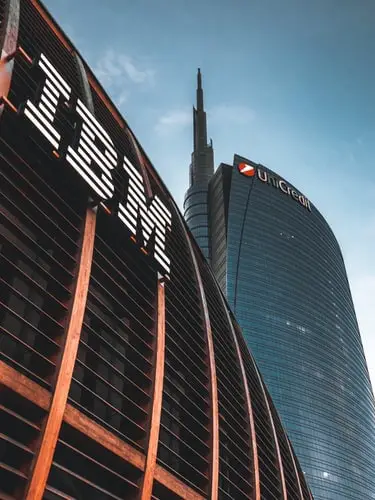 IBM is one of the world's biggest leading IT firms. When incorporated back in 1911, it was named as Computing-Tabulating-Recording Company, which, later in 1924, was renamed as International Business Machines Corporation (IBM). It is an American-based multinational company, having headquarters at Armonk, New York. It operates in nearly more than 160 countries. Many giants like Google, Microsoft, etc. are clients of IBM. It manufactures computer hardware, middleware, and software. Apart from producing and selling high-quality computer infrastructure, it provides consulting services to its clients.
To provide 24/7 availability, IBM has a work-in-shifts system. Shift hours determine the working time of an employee. In general, shift hours at IBM should be 8 to 9 working hours. Working hours are categorized into various shift patterns like general shift, morning shift, night shift, follow the sun shift, etc. and include various on-call shifts.
Need of Shift Hours
IBM is one of the largest employers, having 350,000 employees all over the world. Almost 70% of the employees are based outside the United States. Due to the differences in time zones, IBM employees work in a shift system for carrying out the needs of various projects. IBM includes various shift patterns to coordinate among themselves and with the clients. 
Shift Patterns
           A shift pattern determines the working time of an employee. IBM has a provision of managing schedules by sending out alert notifications on the working hours of the employees so that the right staff is informed. The details of various shift patterns are listed below-
General shift – It normally starts between 7 a.m. and 11 a.m. and ends between 4 p.m. and 8 p.m. This shift is done from Monday to Friday every week. No allowances are available for this type of shift pattern. Employees generally prefer this shift to maintain a proper work-life balance.
Morning shift – This type of shift pattern starts between 5 a.m. and 6 a.m. and ends between 2 p.m. and 3 p.m. Allowances are provided every month, depending on the number of morning shifts being done by the employee.
Night Shifts – This type of shift starts at around 9 p.m. to 10 p.m. and ends at around 5 a.m. to 6 a.m. Similar to the morning shifts, shift allowances are provided based on the number of night shifts being done by the employees per month.
24×7 On Call – In this type of shift pattern, employees are needed to be available at any time of the day and any day of the week. Generally, the employees who are much needed during the time of critical issues opt for this type of shift.
Follow the Sun – In this shift pattern, employees are engaged in 24/7 duty in correspondence to the projects related to the different western and eastern time zones.
12x2x7 On Call – This is a type of 24×7 On-Call shift pattern where the shift is split into two shifts in a day.
Pros and Cons of working in shifts at IBM
There are many advantages of working in shifts and some disadvantages as well.
Pros
Convenience – Many employees choose the working shift according to their schedule. This makes their working hours flexible and manageable. 
Avoid traffic – There are many cities when IBM offices are located far from the residential areas. Many employees opt for shifts due avoid the general peak hours of traffic. Shifts make it easier to reach the office on time.
Lifestyle benefits – Employees who are health conscious and want to spend some time on their fitness in the morning, normally avoid the morning shifts. The employees who like nightlife generally opt for any other shift except for the night shift. Employees who want to maintain work-life balance prefer general shifts.
Cons
Not much freedom – IBM has many projects whose clients belong to different time zones. It sometimes becomes mandatory to work according to the client's timings. 
Change of habits – Due to working in shifts, some habits of the employees' change such as sleeping habits, eating habits, etc. This also affects the physical and mental health of the employees.
Abnormal timings – Some projects may demand working outside the general hours. Some projects may even contain more than one shift timings where the project members divide among themselves. This creates an abnormal routine. For example, in case of more than shift timings, an employee doing an evening shift might require to do the morning shift the next day.
IBM believes in productive work output. Along with the flexibility of the workplace, it provides flexibility in working hours. Allowances provided for different shift patterns not only motivate the employees to work at different timings but also increases their work efficiency. During the work from home period, working in a shift system has proved to be even more productive for the company. 
Frequently Asked Questions
How many hours of shift do an IBM trainee has to do?
Answer. The shift hours of an IBM trainee vary between 8 to 9 hours. The normal timing is 8.30 a.m. to 5.30 p.m.
Is it required to work overtime in IBM?
Answer. IBM provides flexibility in working hours. There is no necessity of working beyond shift hours. 
IBM Shift Hours and their shift patterns