You're likely familiar with the term "truck driver." Since it's one of the most prevalent jobs in America, it makes sense. But what exactly does the job entail? And how much do truck drivers make? In this article, we'll explore truck driver salaries across the United States. We'll take a look at the different job levels and how they correspond to pay grades. Additionally, we'll list some of the best businesses that are currently hiring drivers. So, whether you're thinking about becoming a truck driver or you're just curious about what the job pays, read on for an in-depth look at truck driver salaries across America. Let us know What are the 'Truck Driver Salary'.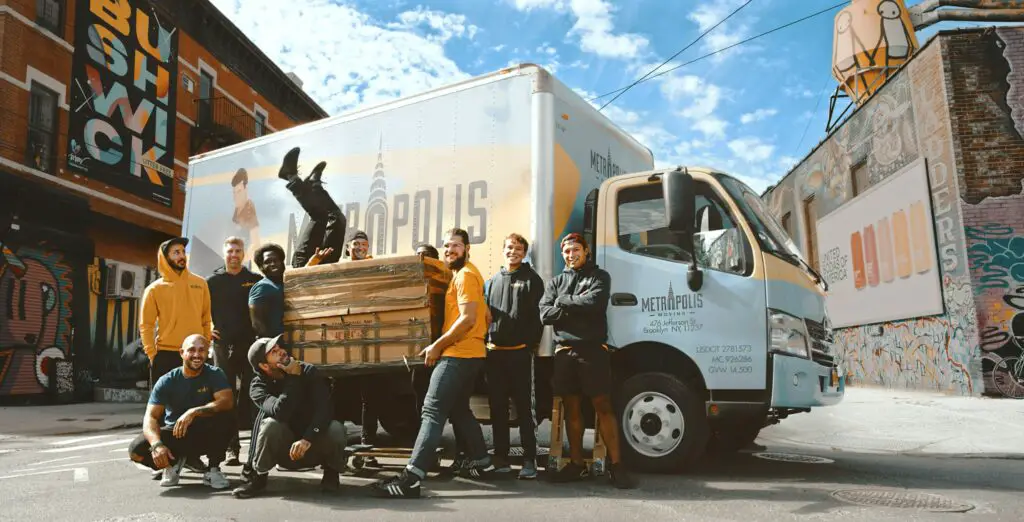 Truck Driver Salary
Are you curious about how much truck drivers make across the United States? According to Indeed.com, the average truck driver's salary ranges from $34,000 to $75,000 per year. But that's just a ballpark figure—the salaries for specific positions and companies vary greatly. For example, truck drivers in California make an average of $50,000 per year, while drivers in Texas make around $40,000. And if you're looking for a high-paying job with a top company, you can expect to make upwards of $75,000 annually.
But no matter where you are in the country, there are plenty of opportunities for truck drivers looking to start or further their careers. The hiring outlook is positive across the board, with companies scrambling to fill vacant positions. So if you're ready to hit the open road, there's never been a better time to be a truck driver.
Truck Driver Job Levels & Salaries
The List below showcases the median salaries for each job level, as well as the highest and lowest salaries reported. 
Job Level – Median Salary – Highest Salary – Lowest Salary 
Inexperienced driver – $35,000 – $43,000 – $30,000 
Experienced driver – $40,000 – $60,000 – $27,000 
Manager/director – $55,000 – $115,000 – $37,000
It's crucial to remember that these are only median wages. You might earn more or less than what is indicated here depending on your experience and qualifications. And remember, these figures also vary depending on which state you're in.
Top Companies That Pay Truck Drivers the Most
When it comes to finding high-paying truck driver jobs, certain companies reign supreme. The top five businesses that provide some of the best salaries in the sector are listed below:
Walmart
Schneider National
Southern Freightways
U.S. Xpress
Swift Transportation
Each of these companies pays their truck drivers an average salary of over $50,000 per year. And that's just the average—many drivers at these companies make way more than that. So if you're looking for a high-paying truck driver job, it's worth pondering one of these top five companies.
Benefits Offered to Truck Drivers by Companies
Most trucking companies in the United States offer their drivers a comprehensive benefits package that includes health insurance, 401k, paid vacation, and more. Some companies also offer additional perks like company-sponsored training programs, flexible scheduling, and sign-on bonuses.
Trucking is a physically tasking job that requires long hours on the road, so it's important to make sure you're with a company that offers a good benefits package. You should also consider the cost of living in the area where you'll be based, as this can have a big impact on your take-home pay.
Employment Prospects and Demand for Truck Drivers by State
The job market for truck drivers is expected to grow by about 4% from 2019 to 2029, which is about as fast as the average job growth rate. But it's crucial to remember that the work market differs from state to state. For example, the states with the highest demand for truck drivers are California, Texas, and Pennsylvania. So, if you're looking for a state with plenty of job opportunities, those are three good ones to consider.
On the other hand, the states with the lowest demand for truck drivers are Louisiana, Rhode Island, and Vermont. So, if you're not looking for a lot of competition when it comes to getting a job, you might want to steer clear of those states.
The truck driver salary for a Class A CDL driver will vary depending on the state that you are employed in and your level of experience. Some of the top companies that employ truck drivers are Walmart, PepsiCo, and Nestle. The forecast for employing truck drivers is favorable, and many businesses are seeking to hire drivers.
Additional Incentives for Truck Drivers
In addition to your salary, most companies offer additional incentives for truck drivers. These can include bonuses for safe driving, fuel efficiency, and on-time deliveries. Some companies also offer referral bonuses if you recommend a friend or family member who ends up getting hired.
Several benefits come with the job, including health insurance, 401k plans, and paid vacation days. And if you're looking for a little more job security, many trucking companies offer driver training programs that can help you move up the ladder into management positions.
Qualifications Needed to Become a Trucker
To get your commercial driver's license (CDL), which is required to become a trucker, you need to be at least 21 years old (though some states allow you to get your CDL at 18). You'll also need to have a clean driving record and pass a DOT physical, which is a medical exam that ensures you are physically fit to drive a truck.
You'll also need to pass a written test on traffic laws and a skills test, which will involve backing up the truck and coupling and uncoupling the trailer. You may simply apply for trucking jobs after you get your CDL.
Hiring Outlook and Other Insights Into Becoming a Truck Driver
The trucking industry is always changing, and that means there's always room for new drivers. According to forecasts, the trucking industry will grow by about 21% over the next ten years. And with baby boomers retiring, there's an even bigger need for new drivers.
Therefore, if you've been considering being a truck driver, this is an excellent moment to do it. And, even if you're not sure if it's the right career for you, there's no harm in doing some research and learning more about what it entails. Who knows, you may discover that it is the ideal match.
Case Studies: Real-Life Stories of Truck Drivers Making a Living
There is a lot of variety in truck driver pay depending on several variables. So to give you a better idea of what truck drivers are making, let's take a look at several real-life examples from around the United States.
In California, a truck driver with five years of experience can expect to make an average salary of $45,000 per year.
A truck driver in Texas with ten years of experience can expect to make an average salary of $52,000 per year.
In New York, a truck driver with 15 years of experience can expect to make an average salary of $60,000 per year.
Conclusion
 You need a Class A CDL license to drive a truck and a tractor-trailer. To be eligible for a Class A CDL, you must be at least 18 years old, have a valid driver's license, and pass a physical examination. Before you can get your Class A CDL, you will need to take a knowledge test on the rules of the road and the laws for truck drivers. You will also need to take a skills test to show that you can operate a tractor-trailer.