Ever wanted to be a traveler or blogger and travel around places like many but do not have the money to get started… Then this is the career for you. Become a Travel Pt, Travel Physical therapy Assistant (PTA), Travel Certified Occupational Therapy Assistant (COTA), Travel Speech Language Pathologist (SLP), and Speech-Language Pathologist Assistant (SPA) in all these jobs you get paid to travel for work. Here we will see about Travel Pt salary.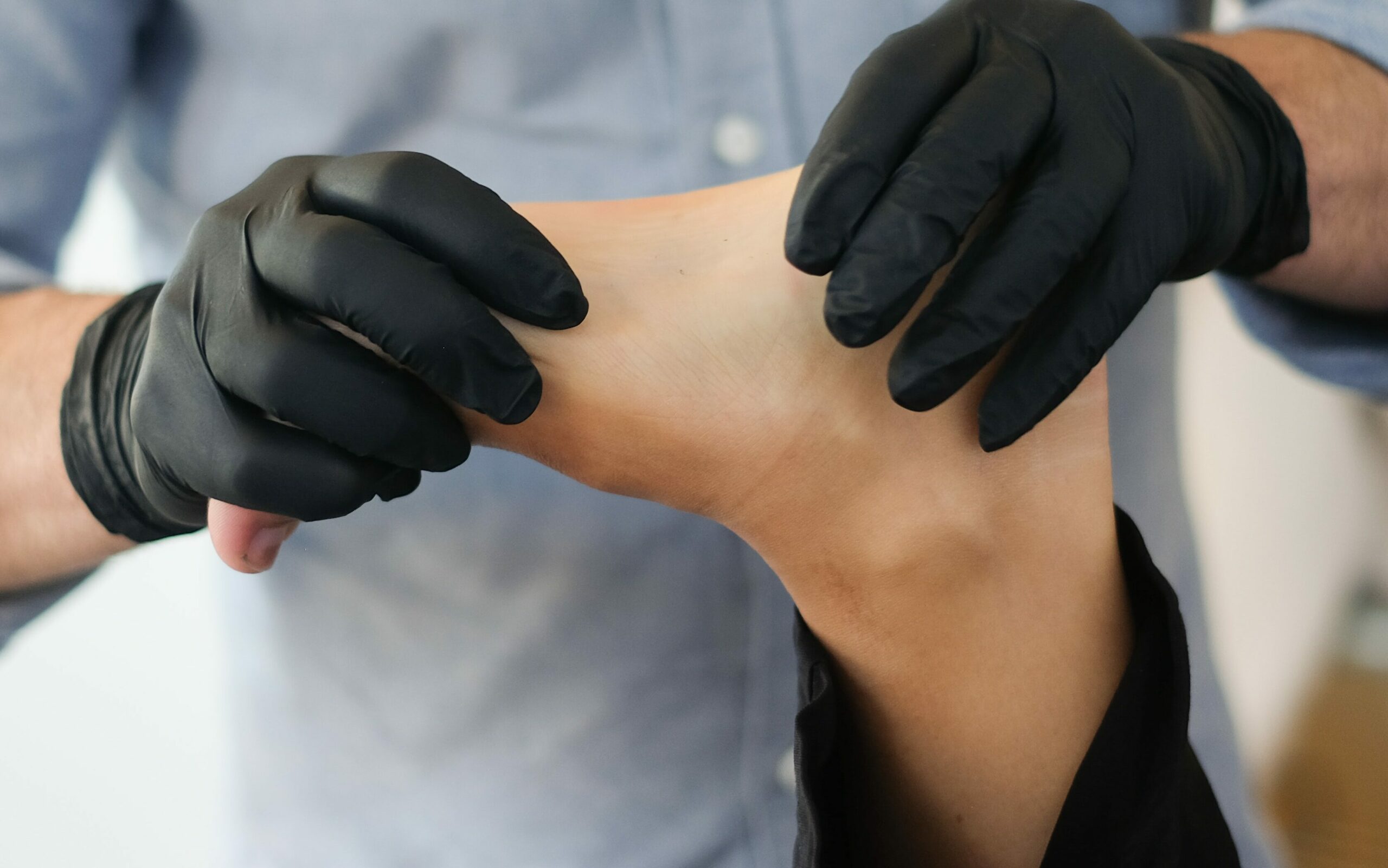 Travel therapy is one of the most rewarding career options in today's healthcare and other medical-related careers. But unlike many other travelers' physical therapy (PT) is a contract-based career. To understand and learn more about travel PT and their salaries, pros, and cons. To get started with this read all you need to know about the Travel PT article below for a deeper and better understanding. 
What is Travel PT?
Travel PT, commonly known as Travel Physical therapy, is a healthcare career, where clients/patients hire you on short-term contract-based agreements and get paid to travel and work as a physical therapist.
The agreement between the client and therapists is based on treatment and can be varied from anywhere between several weeks to a year with a pay range from $80,000 -$111,000 per annum. Usually, travel therapists hire various part-time staff and during the working season or increase in workload, they use part-time employees while trying to hire some permanent ones.  
In some cases, Travel PT works not only inside the state but internationally too, but it is exceedingly rare as many people and most of the clients are from in-state only. there are various sites where one can find Travel Physical Therapists such as -Traveltherapymentor.com, thenonclinicalpt.com, etc. 
Similar Career Options
Just like Travel physical therapy, there are many other careers too which are similar and yet different in their way. Some of the examples are: – 
COT or COTA: 
Now unlike Travel PT Occupational therapists or certified therapists usually work to support individuals to encourage and overcome their illness, wounds, or trauma received in an accident. It can be physical, psychological, or environmental. 
However, the Travel occupational therapy assistants' job is to maintain and organize equipment, and hygiene, and assist doctors and nurses throughout the process.  
Avg. Salary COT: $65,000 – $102,000 per annum
Avg. Salary COTA: $41,000 – $71,000 per annum 
Travel Speech Language Pathologist (SLP) or SPA:
Unlike other therapies, Speech-language Pathologists or assistants do not work physically on the clients/ physical body. Instead, Speech therapist work on speech or voice-related problems dysfunctions, or problems.
SLP provides consultations, counseling, diagnosis and assessment, and treatment by slowly working on overall communication and enabling children's social skills, ls, and using the g PEC technique (picture exchanging cards). Most of the clients are children with problems speaking and developing or developed autism spectrum disorder.
Avg. Salary SLP: $54,000 – $120,000 per annum
Avg. Salary SPA: $20,000 – $57,000 per annum.
Working of Travel Therapy: Good or Nah?
There are various methods as hoe travel therapy works, such as: – travel through staffing companies, working as an independent contractor, or internal traveler. The easiest and most effective way is to travel via Travel companies. 
The most common question after becoming a Travel PT, is "What are the best traveling agencies/companies?" And the answer to this question may seem simple but it's complicated and varies from person to person as there are not only hundred but thousands of travel companies online. Each country, state, and area have various popular companies. 
And just like distinct hotels, there are distinct therapist situations, the easiest way is to check the most recommended companies in the areas you want to work and shortlist the companies from the list, which match your situations.
Before a travel company, what you need is an individual recruiter, who helps you find and search for various suitable therapy jobs. An individual recruiter is the one your career experience is based on because they are the ones getting you contracts, and they can either be an asset or a burden. 
As, nowadays, Recruiters try to leech off new therapists by getting them into worse positions. This is one of the most important reasons to choose a recruiter carefully and choose someone you can trust someone attentive, understanding, and ready to work for/with you.      
Easiest and best ways to avoid getting scammed and stuck in a single place are: – 
Choose and work with multiple companies.
Have a keen eye to see through and choose best individual recruiters.
Choose the best and be more flexible with work, pay, and positions as the more flexibility more options, and less competition.    
What are the Pros and the Cons?
Like every other career Travel SLP, PTA, COT, and COTA Travel Pt also have it has a share of benefits and disadvantages. And some of them are: – 
Pros
There are countless benefits of having travel Therapy and choosing it as a career. One of the major reasons is economic gain and travel, for those who like to travel it is a dream job as not only do you get hefty checks but also get to travel places. 
This career is also important because it not only benefits the therapists with hefty checks and exploring new areas with a change of working environment now and then, but it is also necessary and easier for the client or patient as they get fixed in their comfort zones.  
There are many benefits and not only checks and exploring, but also the working leisure as Travel PT is a contract based so to accept the contract or not is on therapists. Due to heavy way low or almost no workload, there are numerous times therapists take weeks and sometimes months off from work to travel around the world and live better. 
Living locally and enjoying various adventures and activities with work, there are various adventures and different work experiences in being a Travel Pt as each place and work experience is different.
Then there is clinical growth as when you take a contract each time there is a unique experience with different patients and places, but among numerous reasons, the main one is that there are various hospitals and distinct systems and methods for the treatment of patients which vary from place to place.
With more jobs you will get a new and better experience, outside Travel Pt it does not matter whether you are a nurse or doctor or if you are working in an outpatient clinic, it will benefit your healthcare career together. 
No Office stress or work burnout as there are various numbers of contracts and agreements therapists have the choice to choose the ones, they are comfortable in which not only decreases unwanted and work overload stress, but they are free to take their time off whenever they desire. And they also learn various non-clinical skills such as – Flexibility, communication skills, negotiation, better understanding, money management, and keen eyes for various things and people.
Free travel is also a plus point and there are several companies which provide travel for free such as Nomadicare etc.
Cons
Lacking Confidence during permanent jobs there is various training methods to develop confidence levels and practice skills. But in Travel PT after signing the contract many people expect to see a competent doctor at their doors and this Detroit confidence for many people as generally there are no training programs.
No Paid Days off are given to any Travel Physical therapist as their job is contract based and they are employed as long as they have contracts. However, more money does help with this issue.
With each contract find a new place with decent prices and services, and each time it does not get any easier with time. If nothing it gets worse because several times you need to pay more or less for the same services which does not make it any easier.
Contract cancellation can also occur and because it is in the hospital's agency's hands nothing can be done so sign a contract to get a 3–4-week prior notice.
Recruiters and companies often try to take a commission out of every decision they can or have a part in, this is the reason before signing any contract read thoroughly and try to have a keen eye for people and have a better recruiter or multiple recruiters.
For working in different states, it is necessary to have a license for working in there, however, there are license Agreements called PT Compact which does making moving and working between states way easier.  
How to be a Travel Physical Therapist?
There are distinct ways a therapist can become a traveler, one of the easiest is to simply apply for a travel company. It is important to make a license, or a license agreement commonly known as a PT compact. However, in the future, it gets easier as various, or all states will sign the contract. To start the journey: – 
Try to find some companies
First search for the best companies in the states you want to work in and then try to read reviews and research thoroughly about the companies you sign your contract with.
Be knowledgeable about taxes and other states  
Before planning anything you should have basic knowledge about house taxes and legal guidelines of the states and contracts. Many of these are available online on sites like – TravelTax.com.
Decide which state or country you want to start
It is better to start by narrowing the areas you want to work in and try to land a place with better opportunities and it is better to not be picky about places as places with good work and nice areas are hard to come by.
Be ready to work
Make sure to double-check insurance and learn about their benefits in the states you want to work in. Be it work or personal insurance make sure to double-check it and read to roll out once you get started with companies. 
Make sure to reach out to a company in a time gap of at least 8 – 10 weeks in advance to get the paperwork and process started. Also, it is important to let the company know about your choice of jobs as many have similar types.
Get licensed for the state
One of the most important parts is to make sure to get a license for different states. Or at least have a license agreement. It is better to have a license than to risk extra costs for it. 
As it is better to get one beforehand rather than paying extra and waiting for weeks. There is also a risk of losing jobs you got to someone who is licensed.
Keep it in recruiters' knowledge and be ready for jobs
It is important to make sure you do not choose or sign multiple contracts as one or they all can get canceled and you can leave a bad mark on the market. Make sure to have your priorities ready for any jobs. 
Various companies have the same jobs or similar types, so make sure to inform your recruiter or company about your preferences. 
Once recruiters are up with a job, before accepting make sure to do some research about nearby areas and localities resources.
Make sure to have face-to-face to on-call interviews, read carefully, and then sign the contracts or agreements. 
Conclusion
Always be on the lookout for better and new places and contracts. Once you are done signing, pack up and search for a place to stay, and get ready to do your Travel Physical Travel (PT) job.
Travel Pt Salary – Know more