Salary levels determine the average amount of money you receive annually working for or at a particular company. This is an essential factor to consider before taking up any job offer. Are you considering taking or applying for a job at Stripe and wondering about their salary levels? This article gives you a breakdown of job titles, salary levels and figures at Stripe.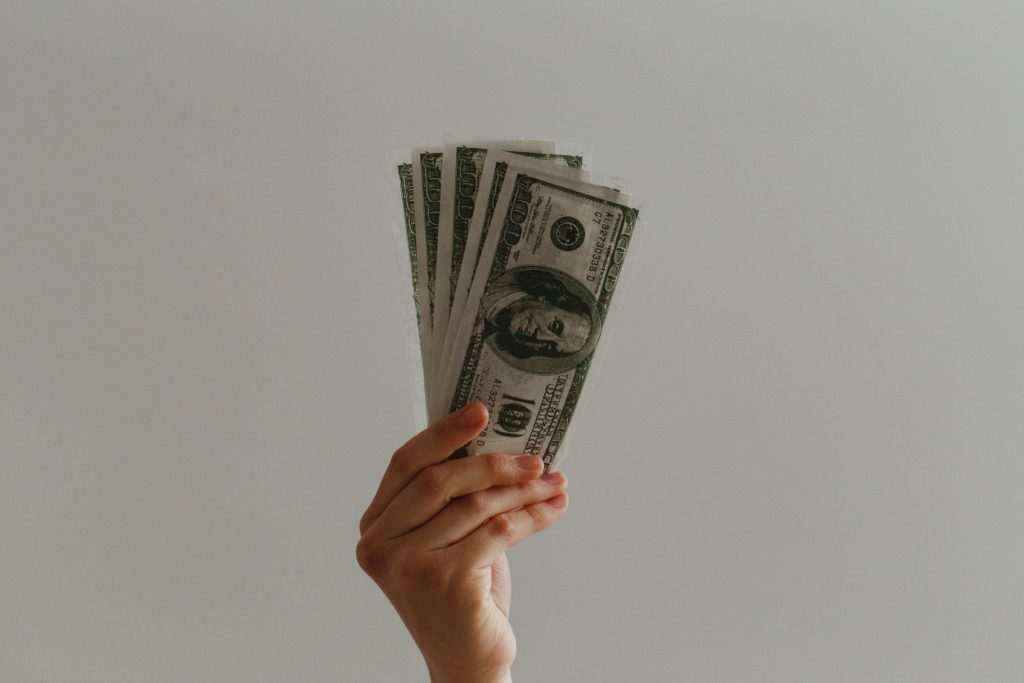 Generally, there are various salary levels, from levels 1 (L1), L2, L3, and so on. At Stripe, there exist 5 levels, that is 1 to 5. Employees can be paid over $100,000 per year at entry-level (level 1) to over $800,000 per year at level 5, depending on the factors highlighted below. 
Factors Determining Salary Levels at Stripe
Three factors are mainly responsible for determining salary levels at Stripe. They include
Office Location: Stripe can be found in different locations or countries. So your salary is determined by the Stripe company in the location you are considering because different office locations have different salary level limits. 
Level of Experience: A new grad (entry-level) is new to software programming, therefore they cannot be paid what an application programming interface (API) developer (with experience of 6 years) would be paid.   
The Number of Years at Stripe: You may start new to the software programming space at Stripe, but as your number of years with them increases, your salary level increases because it is expected that your level of experience has increased.
A stripe salary is a combination of base salary, stock and bonus. With the combination of these three and despite these factors, Stripe companies pay nothing less than $100,000 per year working either at the entry-level or $800,000 and above working at the highest level (L5).
Salary Levels Breakdown
Based on recent data gathered of Stripe salary levels in various office locations, this is a summary of the range you can be paid at each level per year: 
| | |
| --- | --- |
| Level Name | Total (Base/Stock/Bonus) |
| L1 | $100,000 to $250,000  |
| L2 | $120,000 to $400,000 |
| L3 | $150, 000 to $550,000 |
| L4 | $250, 000 to $650,000 |
| L5 | $800, 000 to $950, 000 |
Locations Where Stripe Company Can be Found
Stripe can be found on 5 continents of the world. Here is a breakdown of the cities within those continents where Stripe can be found.
| | |
| --- | --- |
| Continents | Cities |
| Asia | Dubai, Jakarta, Bengaluru, Tokyo, Singapore, Bangkok. |
| Europe | Berlin, Madrid, Paris, London, Dublin, Stockholm |
| North America | Seattle, South San Francisco, New York, Chicago, Toronto, Mexico city |
| Oceania | Sydney, Melbourne |
| South America | Sao Paulo |
Stripe's headquarter is located in Dublin, Ireland. They may have physical office locations but Stripe also gives the option to work from home depending on your job role or description.
Who Can Work At Stripe? 
Below are the major roles available at Stripe. Are you thinking of applying? Then these are the positions to consider: 
Account Executives
Administrative roles
Software Engineers: including software development kit SDK engineers, frontend engineers, backend/application programming interface (API) engineers, and full-stack engineers
Creative director/producer: Copywriters, Designers, Brand marketers etc
Data analysts
DevOps
Legal roles: including commercial counsel, compliance testing
Corporate finance & strategy roles
Credit risk strategist
Customer success managers
Data scientists/managers
Engineering managers
Equity specialists:  including project managers, program designers, etc
Marketing roles 
Production roles
Security
Technical Account manager
Why Should I Work at Stripe?
Growth Environment: Stripe is committed to the growth and development of her employees and organisation. Hence, there exists a horizontal organisational structure that is not focused on titles or what you are called rather their focus is on the work you do. This does not however mean that experts and hands-on practitioners are not valued.
Working from Home: Stripe policies are very flexible. This allows you to work from the comfort of your home. 
Enthusiastic and Keen Attitude Towards Work: If you are an individual who is usually very curious and who looks for the best solutions to problems, then working at Stripe would be a fit for you. Stripe is focused on constantly finding better solutions to problems, even problems they might have tackled before. 
Flexible Leave/Vacation Policies: Stripe vacation and leave policies are very flexible and you still get paid even while on vacation or maternity or paternity leave. However, taking this leave can sometimes not be considered because Stripe is a fast-growing company and the sense that their role might be unavailable when they return usually plague the mind of employees. 
Purposeful with Communication: Stripe has a culture of sharing information. They are big on transparency and are usually deliberate about how they share information, either to the public or among themselves as coworkers. If you are big on effective communication, then you should consider working at Stripe. The fact that they are also transparent with information to the general public is highly commendable, cause that way, they will have highly satisfied customers.
Employees' Recommendation: If you get positive recommendations from a good number of employees at a company (former employees or current), then that recommendation is worth taking. That said, with regards to more than 350 anonymous appraisals by employees, Stripe has a general rating of 4.0 over 5. It also indicated that 73% of workers would endorse working at Stripe and 82% have an optimistic perspective on the business. 
Fast and Accurate: It is usually believed that it is difficult or almost impossible to be fast and accurate, but at Stripe, they believe it is very possible and do get work done fast and accurately. An organization like Stripe is a very good platform to learn or take on this laudable work ethic.  
Conclusion
There are numerous roles you can take up working at Stripe. The beautiful thing however is that Stripe salary levels are pretty good. Employees (whether software engineers, security personnel, or managers) are paid well every year. 
The lowest possible salary level of $100, 000 gives you about $8, 000 every month. With this salary level, the flexible work standard and its avenue for growth, Stripe is indeed a notable organization to work for. 
Stripe Salary Levels- Let's Know More