The laws of a nation, state, etc., are discussed and created by the senators. In the United States, each state is officially represented by a single senator of the Senate. There are 100 senators serving as the current representatives of the 50 states in the United States. The two senators that represent each state equally have staggered six-year mandates.let us know about that the Salaries For United States Senator.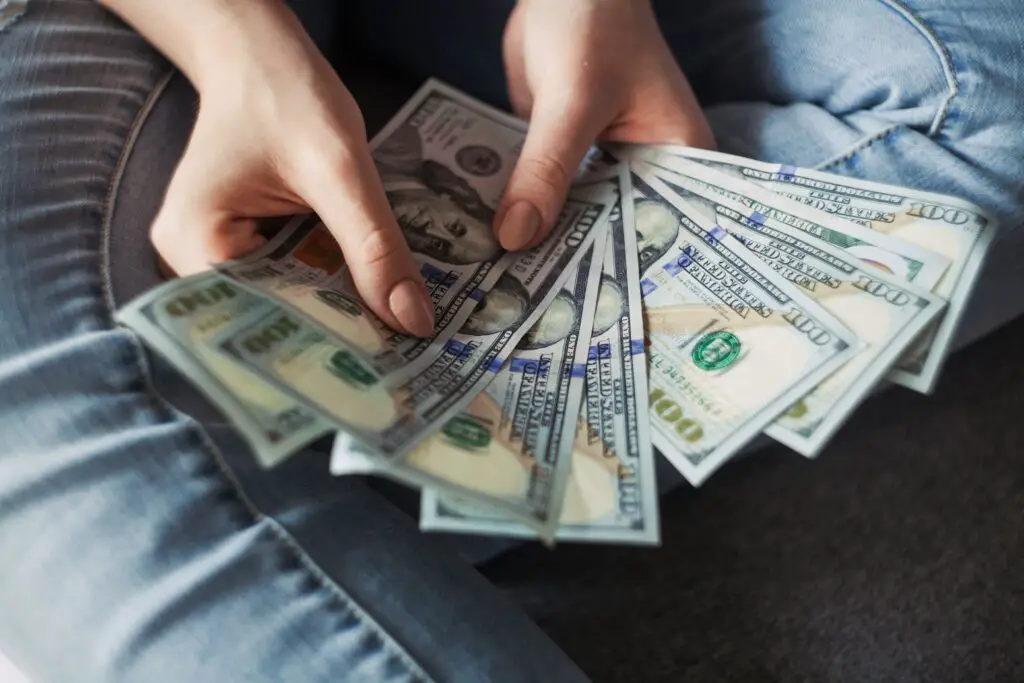 Answer paragraph: All members of the United States House and Senate earn a salary of $174,000 annually, plus benefits. According to the Government Ethics Reform Act of 1989, salaries are automatically raised annually as a cost-of-living adjustment that takes into account the employment cost index. Since 2009, salaries have not increased. The wages of House and Senate leaders are higher than those of other members.
Disagreement over salaries of members of Congress in the past
There has always been disagreement over how much and how to pay members of Congress. It is important to note that many managers working in the private sector have high salaries than Congresspeople. 
 Congressmen should serve without pay, out of a feeling of civic duty, the founding fathers of America concluded, since they are often affluent in any case. 
After it had decided to pay the Congressmen, how much they should get paid was the question. If Congressmen in the United States were paid, they were paid by the states they represented, as written in the Articles of Confederation. 
According to the Constitution, which was met in 1789, members of the House and Senate were each paid $6. This salary would be paid to the body that was actually in session. That means the senators were paid for five months maximum.  
Congressmen had not been paid an annual salary from 1817 until 1855. After that, they received a salary of $3,000 a year with no benefits.
Salary ranges for each House of Representatives and Senate member throughout various time periods
Congresspeople have the same right to an annual increase in the cost of living as other federal employees. Unless Congress decides to reject it by passing a joint resolution, as it has done every year since 2009, the hike takes effect automatically on January 1 of each year.
In 1789 the senators were paid $6 per diem. In 1815 this salary increased to $1500 per year. Again in 1855, the salary of senators was raised to $3000. In 1907 the senators made $7,500 annually and this increased to $10,000 in 1935. Each year, the compensation was raised.
Each member of the House of Representatives and senator made $141,300 in 2000. From 2000 to 2009 salary was raised. From 2009 to the present the salary of senators is $174,000. 
Salaries of different officials of the Senate
Vice President: According to reports the salary of the Vice president in 2021 is $255,800.
President pro tempore: The salary is $193,400 per report data. 
Majority and minority leaders: The salary of majority and minority leaders is higher than other senators which is $193,400 per annum. 
All other senators: All other senators except senator leaders earn $174,000 per year.
Senate Secretary: The annual salary for the Senate Secretary is $172,000.
Salaries of U.S. senators in different states of America
Senators in the US make an average salary of $189,596. With an average total salary that is 47% higher than the US average, U.S. senators earn the most in San Francisco, California, at $278,821.
Salary of U.S. Senator in Washington
U.S. Senators in Washington, DC are paid between $94,077 and $541,564 per year, with a median salary of $248,619, which is 35% more than the average U.S. Senator's salary in the country, which is $189,596.
Salary of U.S. Senator in Chicago
The average income for a U.S. senator in Chicago, Illinois is $212,948, which is 12% more than the $189,596 average salary for senators nationwide. This salary is 3% less than the sum of the average earnings in the neighboring metro areas of Washington, DC, Denver, and New York.
Salary of U.S. Senator in New York
With a median pay of $181,862, the salaries of U.S. Senators in New York City, NY range from $16,950 to $512,208. The average U.S. senator salary in New York City, NY is 4% more than the national average. This pay is 6% less than the sum of the average salaries in the neighboring metro areas.
Salary of U.S. Senator in Houston
Houston, Texas has an average U.S. senator salary of $194,382, which is 3% more than the $189,596 national average. The combined average salary of San Francisco, Dallas, and Denver is 19% higher than this pay.
Salary of U.S. Senator in Portland
The average U.S. senator's salary in Portland, Oregon is $175,242, which is 8% less than the $189,596 national average. This salary is 30% less than the sum of the average earnings in the metro areas of Chicago, Boston, and Washington, DC.
Salary of U.S. Senator in Los Angeles
Senators in Los Angeles, California make $195,317 on average, which is 3% more than the $189,596 national average. This pay is 18% less than the average salary in Boston, Seattle, and San Francisco put together.
Conclusion
Rank-and-file members of the House and Senate are presently paid $174,000 a year. Members have the choice to reject pay increases, and some do. The salaries of federal judges and other senior government executives are also impacted by congressional pay rates through a complicated calculating process run by the U.S. Office of Personnel Management. The salaries of House and Senate leaders are higher than those of individual members. Most salaries of senators are lower than those of mid-level executives in the private sector.
Frequently Asked Questions
What makes up the United States Congress?
The United States Congress is the jurisdictive body. The House of Representatives and the Senate together make up Congress.
What is the serving period of senators after getting elected?
The senators are not addressed as Congressmen and Congresswomen even though they are members of Congress. Both houses of Congress have direct popular voting to choose their members. Senators are elected by voters throughout the state. Representatives are chosen by voters in each congressional district. Senators get elected for 6 years. 
What are the requirements for becoming a U.S. senator?
Based on the Constitution, a senator must be a minimum of thirty years old. He must have lived in the country for at least nine years. Also, a resident of the state he will be representing when elected.
Salaries For United States Senator