Many businesses employ supply chain consultants to observe and make recommendations to help them increase the effectiveness of their industrial chains. A supply chain consultant is a particular kind of consultant who offers help to businesses and organizations regarding their supply industries. They can keep an eye on a company's industrial operations and make recommendations that could raise the effectiveness or efficiency of the chain as a whole. Moreover, supply chain consultants manage certain aspects of the procurement, purchasing, logistics, and transportation processes, putting them in touch with people from various corporate sectors. Let us know more detail about 'Salaries For Supply Chain Consultants'.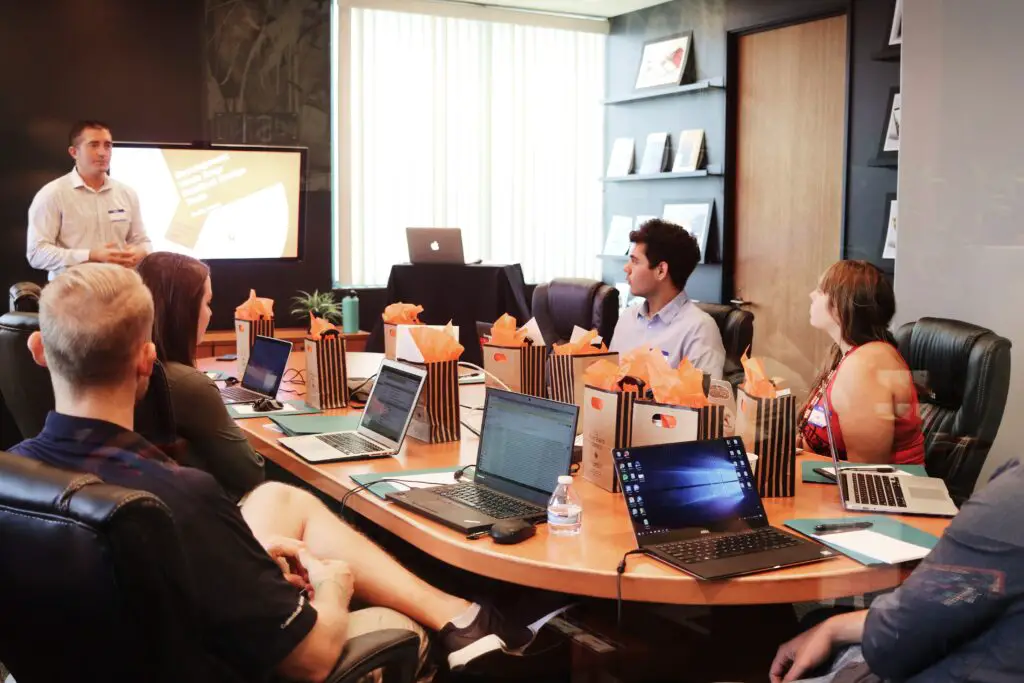 Salaries For Supply Chain Consultants
As of July 29, 2022, the average salary for supply chain consultants in the United States is $91,500; however, the salary range generally lies between $70,500 and $98,800. Salary ranges can differ importantly based on a variety of important factors, including education, certifications, additional skills, and the length of time you have operated as a professional.
Factors affecting salary: Salaries For Supply Chain Consultants
Years of experience
Your salary will rise as you gain more experience in a given field. With less than four years of experience, a supply chain consultant in their early careers makes an average salary of $78,000. A supply chain consultant in the middle of their career with less than 9 years of experience makes an average of $92,000. The typical salary for a supply chain consultant with 10 to 19 years of experience is $103,768. Employees who have 20 years or more experience make an average total annual salary of $140.000.
Location
States pay in different ways. States in urban areas receive higher funding than those in rural areas. As a result, supply chain consultants should be careful when selecting their region of expertise. 
$124,174 annually in New York City 
$115,320 annually in Denver 
$110, 414 annually in San Francisco 
$108,234 a year in Philadelphia 
$105,542 annually in Seattle 
$95,652 per year in Nashville 
$84,932 per year in Tampa 
$78,365 per year  in Salt Lake City 
$75,346 annually in Omaha 
In Las Vegas, $73,765 annually 
Employer
A supply chain consultant's pay may differ depending on the employer they work for. Different employers offer different salaries. Supply chain consultants should evaluate each job they take on to make sure they are at least getting paid fairly. 
How to earn more money working as a supply chain consultant? 
Since the cost of living is so high, everyone wants to make a high salary. To maximize your pay, try a few of the strategies listed below. 
Build up your capabilities
You might be more competitive for promotions and better-paying jobs if you pursue and improve your skills. Among these abilities are:
Project administration
Technical expertise
Cost accounting expertise
Financial statement comprehension
Knowledge of e-procurement platforms
Ability to think critically and solve problems 
Understanding of global issues
Business morals
Knowledge of the legal concerns related to managing contracts
Recognize the evolving industry trends
As a supply chain consultant, you will be better able to manage the supply chain industry if you have a deeper understanding of what is happening there. The following are a few possible new supply chain trends:
Move toward centralizing cost tracking and purchasing
Reduction of the supply base to a select group of strategic vendors
Contracting with outside vendors to buy non-strategic goods
Emphasis on providing customers with real-time responses
Improved forecasting, sales, and operations planning, and supply chain information sharing should receive more attention.
The need to cut costs and produce verifiable cost savings is becoming more crucial.
Demand for professionals in supply management is increasing in terms of skills and training.
The increasing importance of training and certification for procurement professionals
Educate yourself
For the majority of supply chain consultant jobs, a bachelor's degree in a relevant field is necessary. You may gain the advantage you need to command a higher salary by returning to school to gain a higher degree. This will not only increase your qualifications for higher-paying jobs, but it will also show potential employers that you are dedicated to your career. 
Keep up with the good performance
The best and most prosperous leaders are distinguished from the rest by a single trait. It is the capacity to fulfill. Consistency simply refers to the performance; it does not mean that every action be taken must be identical. To maintain your responsibilities and increased pay, you must consistently perform well. In addition, if you decide to pursue a promotion, your professional reputation will be greatly impacted by how you conduct yourself in the interim. 
Conclusion 
Now we've learnt about 'Salaries For Supply Chain Consultants', To create effective and efficient business processes for their company, supply chain consultants collaborate with the senior director to develop, market, promote, and put into practice various supply chain consulting strategies. There are several ways to raise your salary as a supply chain consultant. If a new employer will pay more for your skills, you may want to change careers. Obtaining advanced degrees will also assist you to qualify for promotions and increase your income potential. Supply chain consultants must have better interpersonal and communication skills because they mostly interact with members of different teams within their company. They should also be better at showing leadership and paying close attention to details.  
Frequently Asked Questions 
Is working in a supply industry stressful?
Answer: The career in supply chain management is inherently fast-paced, adrenaline-filled, and stressful. The amount of stress can become overwhelming when the strains and stresses associated with a global pandemic are added on top of it. 
Do math skills play a big part in supply chain management?
Answer: Yes. Numerous cutting-edge supply chain planning tools and methods, including automation, inventory management, predictive maintenance, and machine learning, heavily rely on mathematics. 
How much training is needed to become a supply chain manager?
Answer: While working in entry-level positions, supply chain managers mostly receive on-the-job training. Most of them have at least five years of experience working in supply chain management, procurement, or logistics.
Salaries For Supply Chain Consultants