Introduction
Mortuary makeup artists use a range of techniques to create a deceased person's appearance so that the body can be seen by the family before the burial. The mortician works to make the body resemble the living person after preserving it to stop deterioration. Salary bands are influenced by a variety of factors, including region. In the US, a mortuary beautician gets an average salary of $26,739. Mortuary makeup artists in Los Angeles earn the most, on average, $26,739, which is 0% more than the national average. Let us know the salaries for mortuary makeup artist and the standard Life of a mortuary makeup artist  in this article.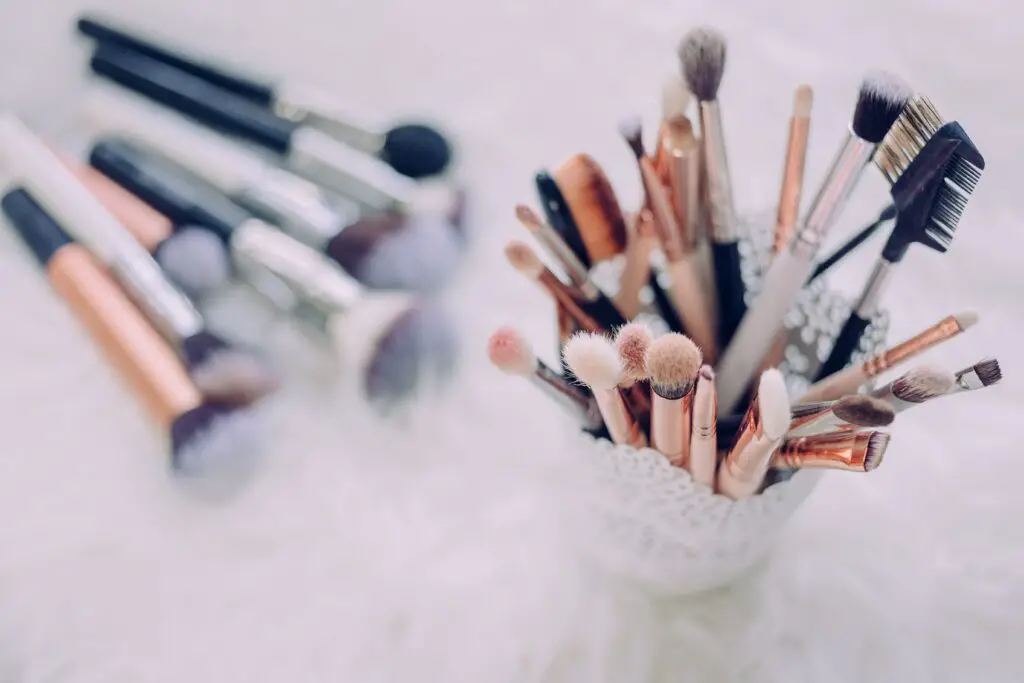 Salaries for mortuary makeup artist 
The Bureau of Labor Statistics classed mortuary cosmetologists with their coworkers who work on the living, as well as hairdressers and hair stylists, and determined a mean annual wage for the profession. It was determined that an individual made $26,510 a year, or $12.74 per hour, $510 per week, and $2,209 per month.
Salary ranges of mortuary makeup artist 
Salaries of mortuary makeup artist make an average money of $23,660 in the US, with wages ranging from $17,620 to $47,410. Mortuary beauticians make an average salary of $23,660, with the top 75% earning $47,410.
Salary by occupation
The agency also provided information on the differences in cosmetologists' and hair stylists' pay between industrial segments. It revealed that employees at mortuaries, which were included in the survey's category of death care services, were among the best compensated, with a mean annual salary of $32,360. In comparison, those working in personal care services made a mean of $26,760, those in department stores made a mean of $21,040, and those working in nursing homes made a mean of $26,820.
Salary by location 
The salaries of mortuary makeup artists working in a few significant U.S. cities. It stated that, in 2011, New York City and Phoenix had the highest wage levels, averaging $45,151 and $39,080 respectively.
How much tax will a mortuary makeup artist have to pay?
An estimated 12% federal tax would be paid on average in 2018 by a single filer in this tax bracket. Mortuary Beauticians might anticipate having a take-home income of $23,721 per year after a 12% federal tax rate is deducted, with each paycheck equaling approximately $988
Standard Life of a mortuary makeup artist 
With a monthly take-home income of around $1,977 and a median rent for a two-bedroom apartment of $2,506, a mortuary beautician would pay rent with 126.78% of their monthly take-home pay.
Job requirement and description
Licensed mortuary makeup artists provide a range of cosmetic services to get a deceased person ready for their funeral are known as mortuary makeup artists. These services could include manicures, makeup application, and hairstyle and trimming. Since the manner of death and the chemicals used to prepare the body can have a variety of effects on the deceased's look, every situation is different. Some mortuary cosmetologists are experts in restorative techniques, such as applying cosmetics to hide scrapes or using reconstructive methods in cases of disfigurement.
Experience in years
The majority of mortuary makeup artists are compensated on a commission basis and operate as independent contractors for funeral homes. As a result, the reputation and capacity of mortuary makeup artists to promote their services are influenced by a lot of factors. A funeral beautician may charge $40 to $60 for a haircut but hundreds of dollars for reconstructive operations, as certain services are more important than others.
The annual salary for a beginning mortuary makeup artist with less than three years of experience is approximately $29,980. With more than eight years of experience, senior mortuary cosmetologists may make an average income of $48,220. While some mortuary cosmetologists work full-time jobs, the majority of them earn extra money by providing conventional cosmetology services at shopping centers, salons, and department stores. 
Employment trend
By 2026, there will be a 13% increase in jobs for mortuary makeup artists as a whole, which is substantially quicker than normal. The requirement is mostly caused by an aging population, which will increase the demand for all types of aesthetic treatments. Moreover, the ability of mortuary makeup artists to sell their services and increase awareness may also determine the amount of job growth.
Qualifications in education
One of two paths leads to becoming a mortuary makeup artist: enrolling in a mortuary college and earning a state license as an embalmer or funeral director; or enrolling in a beauty school and earning a state license in general cosmetology. The quickest method is beauty school, which requires 1,000 hours of training that students finish in a year. An associate's degree is required for funeral directors, followed by one or two more years of mortuary school.
Industry of mortuary makeup artists
In most cases, funeral makeup artists are independent contractors who source their clients in a variety of ways. Most establish connections with funeral home administrators who then recommend the cosmetologist to clients who request funeral makeup services. Others aggressively market themselves as the go-to expert for local salons that might not provide this service by placing advertisements in business directories, on their websites, or both. A mortuary cosmetologist must immediately become used to working with the dead and supporting bereaved families because she works in a sensitive setting.
Conclusion
Mortuary makeup artists employ their skills to enhance the appearance of recently deceased people. The goal is to make the deceased appear to be sleeping as they did in life. This gives mourning family members comfort by ensuring that their loved one looks the way they want to remember them. Mortuary makeup artists earn an average salary of $50,915 to $127,322, with the top 86% earning $282,048. Additionally, Los Angeles and Charlotte, with salaries of $31,853 and $31,485, respectively, were among the cities with the lowest wages.
Frequently Asked Questions 
1. Who does the deceased person's makeup?
A licensed cosmetologist or mortuary makeup artist provides a range of aesthetic procedures to prepare a deceased person for funeral services.
2. How much time is required to train as a makeup artist for the dead?
Depending on the regulations of the state where you intend to operate, mortuary science schools normally take one to two years to complete. Additionally, before receiving a license, the majority of states demand that you complete an apprenticeship.
3. What is the job Outlook of mortuary makeup artists?
The Bureau of Labor Statistics predicts that from 2008 to 2018, there will be a 20 percent increase in the number of employment available for makeup artists. 
Salaries For Mortuary Makeup Artist