Investment banking is a branch of banking that provides services to other businesses and occasionally even governments about capital raising. Investment banks employ investment bankers who frequently undertake extensive and challenging deals to assist their clients. Additionally, they provide aid to their clients to avoid associated risks before moving forward, saving them resources (time and money). Compared to analysts, associates earn more money and have greater experience. Let us know more detail about 'Salaries For Investment Banking Associate'.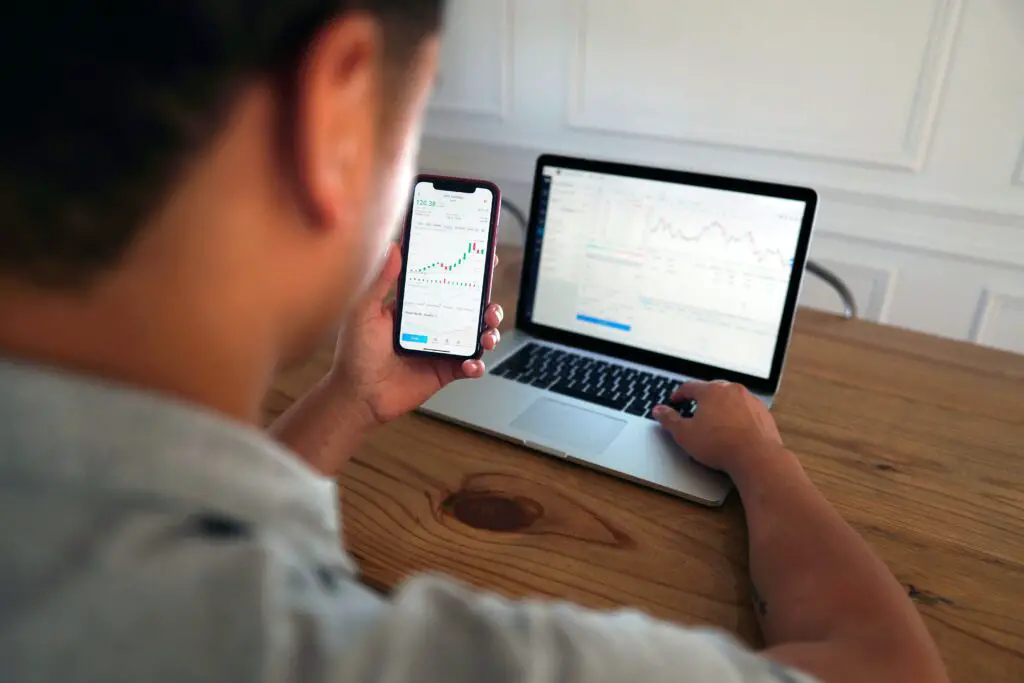 Salaries For Investment Banking Associate
They delegate the tedious work to Analysts, review it, and assist with challenging assignments using Excel and PowerPoint. They typically do not receive last-minute emergency calls, so they put in a little less time (60–80 hours a week) than Analysts. They also participate in more meetings and connect with clients more frequently. They play a little part in those meetings, though. The average pay for a rookie associate in the US is $150,000, and they also get a year-end reward in the neighbourhood of $90,000-$120,000. Top performers will receive bonuses that can reach $130,000. Thus, the average newbie associate's total salary is between $240,000 and $270,000.
The two components of the investment banking associate payment are as follows:
Base Pay: In New York City, a first-year associate in investment banking earns a minimum salary of $150,000.
Incentive: Associates will get an end-of-year bonus in the $90,000 to $120,000 sector. However, top performers could earn a bonus of up to $130,000.
What Goes Into An Investment Banker's Pay?
In contrast to most industries, the remuneration in IB involves numerous components, which is outlined below. Salary in Investment Banking is not a fixed end-of-the-month figure.
Base salary: In the traditional sense, this is a "salary." It is stable, earned every month, and grows annually. This area is not greatly impacted by performance.
Stub bonus: Because banks hire from target schools during the academic year, they give out small typical bonuses. Usually 20% to 30% of the base pay for the first year.
Year-ended bonus: They receive this after their first year of continuous employment.  The entire amount is paid out in cash to IB analysts, associates, and even top-ranking employees at lesser firms. The major part of this bonus is often paid as deferred or compensation in the form of stocks or equity by large bracket and publicly traded banks. The year-end bonus, which is typically expressed as a percentage of base salary, is determined by deal flow and individual performance.
Deferred and stock-based bonuses: Associates with some banking experience who get a portion of their overall bonus in stock that vests over time. As they advance in level, this share becomes a larger percentage of the bonus and serves two purposes: it ensures that regulations are followed and encourages employees to remain with the company.
At large and middle-market investment banks, total remuneration is often slightly lower, but at small regional businesses outside of New York, it can be significantly lower. In general, elite boutiques pay on par with or even better than bulge brackets. The average remuneration for associates in their first, second, third, and stub years is summarised below:
Position: Stub Year Associate
Base Salary: $150k, signing and relocation bonuses of up to $60,000.
Bonus: Because there hasn't been enough time to evaluate associate performance, bonuses have lower volatility than in the future.
Position: 1st Year Associate
Base Salary: $150k, Reduce a little, smaller regional middle-market companies
Bonus: Low: $90k, Mid: $110k, High: $130k
Position: 2nd Year Associate
Base Salary: $175k, some will reach $200,000, however instead of the higher bonus
Bonus: Low: $100k, Mid: $140k – $180k, High: $215k
Position: 3rd Year Associate 
Base Salary: $200k, some increasing to $225,000 but with a smaller bonus
Bonus: Low: $130k, Mid: $180k – $220k, High: $250k
Variable Associate Bonuses:
The bonus factor depends on the same factors as the analyst compensation plan i.e., a person's performance, a group's performance and a company's performance. This means that no matter how successful you are personally, your group's or company's ability to close sales and generate income will have an impact on your bonus. Unfortunately, the burden does not always decrease even when deals aren't closing. Being an investment banker becomes less enticing given the long hours continually devoted because you are always pitching with the goal of closing deals, even in difficult economic conditions.
Investment Banking Payments by Region:
Banks often pay similarly at different US locations, but it's not the same everywhere outside the US. For example, a first-year analyst's minimum pay in the US has increased to $100,000, compared to barely two-thirds of that in London.
In the last year or two, the disparities between the incentives of US and European banks have slightly widened, reversing the trend of previous years. 
Pay in Singapore, London, and New York to give you an idea of how much they might vary internationally. Bonuses are optional and generally depend on the bank, transaction flow, individual employee's performance, and performance overall.
Impact of Covid on the salaries of Investment Banking Associates:
Varied positions and banks have seen different effects of Covid on salaries. For example, elite boutique banks rewarded their workers relatively generously while bulge bracket banks' minimum salaries were a little lacking during the past year. Additionally, during the past few years, the base salary for associates and higher ranks has increased, while on the other hand, the bonus range for analysts has increased. Working long hours became intolerably miserable due to a lack of interpersonal contacts, and different banks found it challenging to keep new staff on campus. To encourage Analysts and Associates to stay longer, they expedited promotions for them.
Conclusion
Now we've learnt about 'Salaries For Investment Banking Associate', According to the Bureau of Labor Statistics (BLS), demand for investment banking services including helping with capital raising and executing M&A transactions will keep increasing as the economy expands. Additionally, since Wall Street continues to be the global financial centre, economic expansion in other countries will help to fuel job growth in the US financial industry.
Frequently Asked Questions:
Why are bankers paid heavily?
An Associate and a VP additionally give much of their weekends to tracking the progress and making tweaks to the deliverables that must please the client and, by extension, the MD, which heightens the sense of urgency.
The objective of pursuing a career in IB is to make a tonne of money in return for your time and perhaps your health. Naturally, bankers' salaries increase the longer they work in the field.
Salaries For Investment Banking Associate