The one who treats a patient is a hospitalist. Although they have the same educational background and training as primary care physicians, they have determined to focus on giving hospital care. Additionally, they could have different specialties. including family medicine, internal medicine, or pediatric (child-centered) medicine. Let us know about "Salaries For Hospitalists"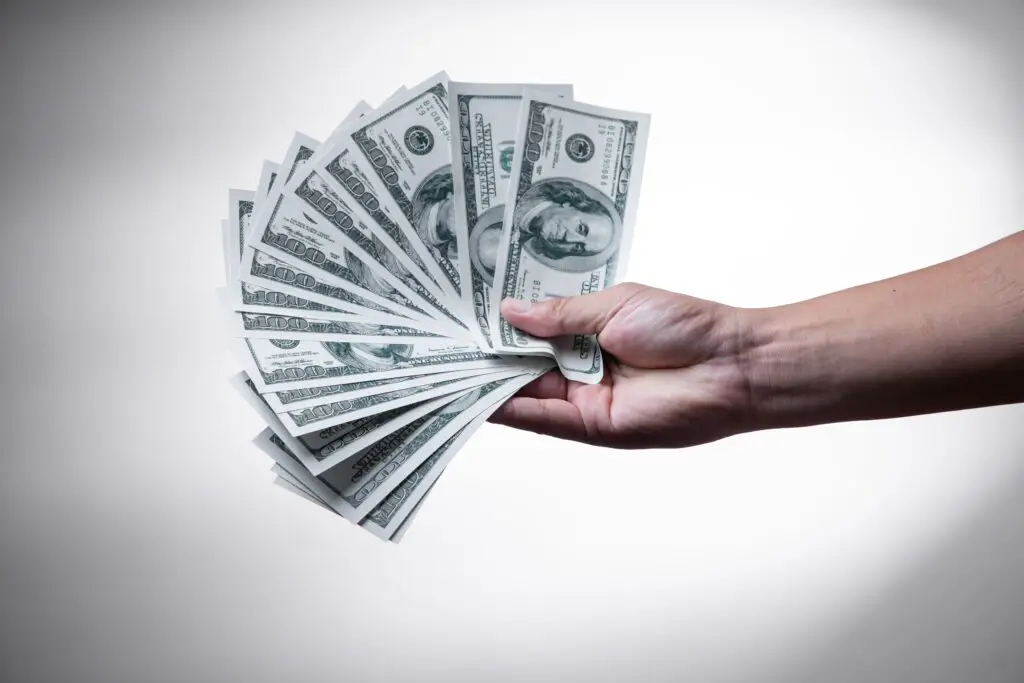 hospitalists working in the United States often produce annual pay between $130,572 and $242,825 before bonuses and profit-sharing contributions. The reported profits from profit sharing ordinarily fall between $500 to $30,000 per year, and the annual bonuses for this career could reach up to $25,677 per year, according to PayScale's compensation.
Average Salary 
Hospitalist doctors make an average allowance of $196,928 per year, in the United States, according to reports. According to Payscale, Jobstat, and Salary.com, the average salary is $194,006 per year. 
10% of hospitalists make $157,149 or less annually, while 10% make $252,692 or more annually, according to data from Salary.com. According to Jobstat, $236,020 is the highest annual wage for this line of work has been documented, while $128,903 is the lowest.
Salary By State 
Geographical location has an impact on hospitalists also earnings, and these differences can be significant states. Professionals working in California typically make an annual salary between $27,203 and $231,821, while hospitalist physicians working in Illinois typically earn between $152,605 and $221,025 per year. Professionals based in New York typically report salaries in the range of $147,712 to $246,643 per year.
According to compensation data from PayScale, professionals who work in Virginia are typically compensated between $170,000 and $217,394 per year, while those who are based in Pennsylvania and frequently produce between $173,635 and $196,907 per year. 
The usual salary for hospitalists in Massachusetts is between $171,682 and $225,780 per year, whereas Washington-based hospitalists report earning between $117,000 and $219,090 per year
Hourly Rate 
According to the payment information published by Jobstat, hospitalists make an average of $96.47 per hour. According to Jobstat, the highest hourly wage is $117.36 and the lowest is $64.1. According to Payscale's compensation data, hospitalists with 5 to 9 years of experience typically make an hourly wage between $62.50 and $99.10. 
Earnings range from $60.82 to $129.21 per hour for professionals who have earned certification from the American Board of Internal Medicine (ABIM). Employed in facilities with 300 to 499 hospital beds, hourly wages typically range from $87.32 to $104.08.
In normal hospitals, hospitalist doctors may expect to make $51.70 to $129.21 each hour. Internal medicine specialists claim to make an hourly salary between $65.50 and $104.99, while those with a Doctor of Medicine (MD) degree typically make between $85 and $110.50.
Benefits
The usual yearly income for a hospitalist may be reflected in benefits. Hospitalist doctors who participate in 401(k) plans normally generate between $154,300 and $233,741 annually; professionals who purchase malpractice and liability regularly receive insurance between $148,692 and $233,460 annually, and those who purchase life and disability typically earning from insurance between $143,500 and $239,909 annually.
Hospitalists who receive payment for professional training, education, tuition, or certification often make between $142,528 and $236,997 yearly, and those who have 403(b) plans as part of their benefits package typically make between $107,164 and $239,038 annually.
According to Payscale's compensation data, professionals with paid vacation and holidays earn between $146,275 and $208,153 per year, and those who receive a mobile phone typically make between $29,087 and $242,149 per year.
Other Income Factors 
Professionals employed by corporations report an annual income in the range of $153,691 to $243,357, while those working in hospitals typically earn between $121,829 and $232,736. Hospitalist pay varies among other things depending on the type of company.
According to Payscale's pay statistics, hospitalist physicians working for nonprofit organisations are regularly compensated between $171,196 and $230,177 annually, while those working for private practises and businesses are typically paid between $137,000 and $210,900.
Professionals who work for businesses that have 1 to 9 most workers receive between $26,577 and $233,424, those who work for businesses that have 10 to 49 most workers receive between $145,500 and $188,500 annually, and hospitalists who work for businesses with 200 to 599 typically, employees make between $30,913 and $237,547 annually. The size of the company where hospitalist doctors work may have other effects on how much money they make annually.
According to Payscale's salary data, professionals who work for companies with 5,000 to 19,000 employees report an annual pay in the range of $109,500 to $207,229. hospitalist doctors who work for companies with 600 to 1,999 employees typically make between $172,842 and $225,104, those with 2,000 to 4,999 employees make between $191,558 and $250,000, and those working for companies with 600 to 1,999 employees typically make between $172,842 and $225,104.
Another element that may have an impact on a hospitalist's annual income is the number of hospital beds. According to Payscale's salary data, professionals working at institutions with 100 to 299 frequently report beds an annual income in the variety of $163,361 and $227,708, and those working at institutions with 300 to 499 beds typically report an income in the variety of $86,974 to $233,175, and hospitalists working at institutions with 500 or more beds typically report an annual income in the range of $82,550 to $200,377.
Subspecialties Of Hospitalists 
Hospitalists occasionally take on a particular function, depending on the size and requirements of the hospital where they work. This is especially true for medical professionals coming from other specialties like surgery, neurology, or pediatrics who choose to pursue a career as hospitalists.
A hospitalist can choose to specialize in a variety of fields that are becoming more and more prevalent. A hospitalist will notice this as their position expands and changes because medicine is an ever-evolving profession.
Conclusion 
In conclusion, Empathy, compassion, flexibility, and experience are all the qualities that a hospitalist has, hospitalist also has the ability to deal with a wide range of medical problems. It is usual for patients to report that hospitalists are the staff members that seem to provide them with the most comfort and assurance during their hospital stay.
Salaries For Hospitalists -Know More About It