Food photography goes beyond taking mouth-watering pictures to spike the interest of your audience. Like lifestyle, architecture, fashion, landscape, and other types of photography, food photography tells the story of a process, an experience, a lifestyle, etc. It's impressive to see people building a professional life out of something we once considered just a passion some decades ago; as such, it's safe to say that food photography as a profession is here to stay. So, you are wondering how much can a food photographer earn? Well, continue reading to find this out. let us know about that the Salaries For Food Photographers.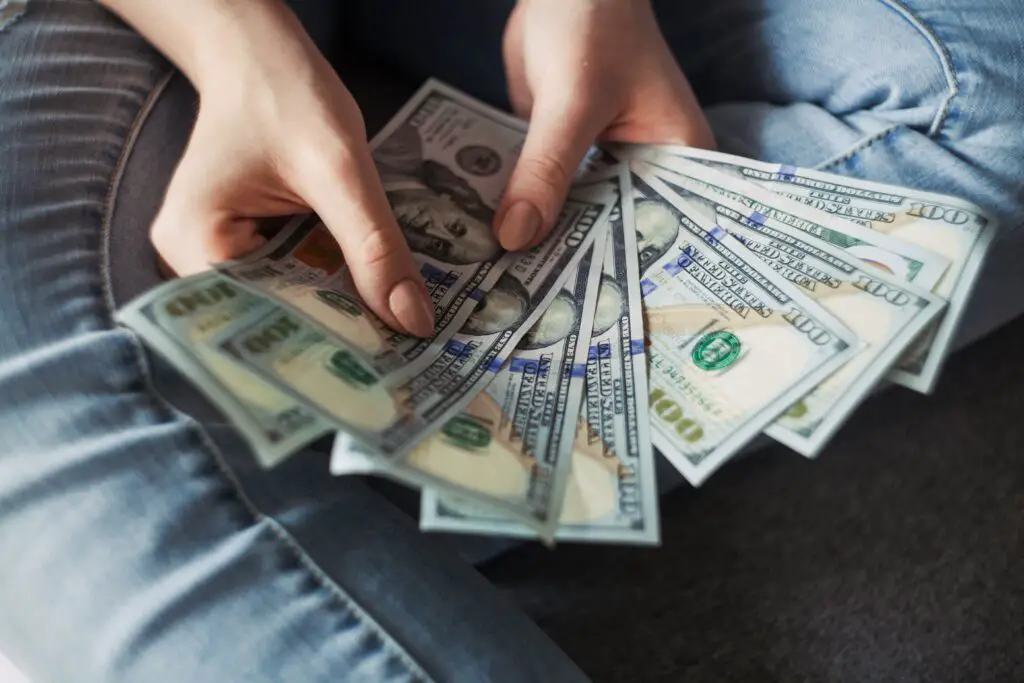 In the U.S, the average salaries for a food photographer are between $30,000 and $80,000 per annum.
What is Food Photography?
In simple terms, food photography is taking attractive and savory pictures of food in different scenarios for entertainment and business. Every visual in food photography has up-close shots that make a simple burger, guacamole, cake, milkshake, French fries, beef steak, and even fruits mouth-watering, making it seem like you've never had it before. 
Every process in food photography tells a story and it is your duty as a food photographer to make sure that the story evokes the emotion of your audience. Like any profession, challenges are bound to show often in food photography. One of such is being able to create a visual of foods that will make your audience imagine they could actually smell, touch, and even taste the food. This looks easy when we look at all those mouth-watering pictures on food blogs, product packages, food magazines, etc., however, even as a professional with donkey years of experience, every project is uniquely different and comes with its challenges that will require you to creatively come up with a solution that is unique for the particular project.
Types of food photography
Editorial
Every visual shot of foods taken for editorial purposes is used in recipe books, cookbooks, newspapers, magazines, Ebooks, and other editorial pieces. There are mostly no rules guiding this type of photography and styling because it usually involves showing food recipes, the raw ingredients, the cooking process, and other food-related methods. As a food photographer, the brand you are working for will give you their guidelines, but you have to get creative to bring out the best results in high-quality images since they will be printed on paper. To get editorial food photography right, your lighting, props, composition, and food styling must sync.
Advertising
Most food brands already have an idea of how they want to present their products to their audience. Your job description as a food photographer is to help bring this idea to life using your eye for details and creative concepts. In creating food visuals for advertisement purposes, you will have to work closely with the client and an art director to convey the brand value through your shots.
Stock photo
Whether as a professional or food photography enthusiast, you can make a modest income out of food photography by selling your creative food shots as stock photos. Brands that want food images like what you've submitted to stock photography agencies will pay for them. Since there are no rules guiding the styling of such photos, be creative, play around with props, ensure that the images are of high quality, and focus on the food details.
Packaging and labeling 
The food images on packages can influence a buyer's emotions, which is why a creative spirit, an eye for detail, and great photo editing skills are necessary for this type of photography. In taking pictures for packaging and labeling, the props must not overshadow the product and the lighting must be right.
Food and lifestyle blogging
In food blogging, the product remains the main focus in the picture, while in lifestyle blogging, it is only part of the story shared. Whichever it is, they both do not require much props or lighting as the pictures are mostly taken in real-life situations.
What factors influence the salaries of food photographers?
Years of experience 
Like with any job, the more your years of experience level as a food photographer, the higher you are expected to earn and the more bonus you may also receive if you work under an employer.
Job location
Unless you are a freelance food photographer, your location can influence how much you earn. The average annual salary of a food photographer in New York City is more than that of another in Las Vegas, even if they have the same years of experience.
What skills do I need to be a food photographer?
As we mentioned earlier, food photography goes beyond taking savory visuals of food even if you indulge in food photography only as a passion. We've seen people build an honest profession out of what started as a passion. To become a food photographer and earn from it, you need to have certain skills that will enhance you and make you a thought leader in the field. These skills include; 
Food styling- Learn how to use props and lighting, plate and style foods, and how bring food details to life.
Photography- Understand the DSLR camera and its features and learn photo editing using Lightroom and Adobe Photoshop
Copywriting- Know the art of using words to relate the stories in your pictures to your audience.
Business- Take a step further to understand how to become a freelance food photographer and manage your clientele and finances as the business begins to boom.
Social media- Learn how to use visual social platforms like Instagram, Facebook, Pinterest, etc., and build your portfolio on them by posting your work consistently.
Conclusion 
How much you earn as a food photographer depends on how much experience you have, how creative you can get, and your job location. Food photography, like other types of photography, is a lucrative business that improves your creativity over time, so even when you don't have a job at hand, work towards improving your skills by practicing continually.
FAQs
Can I use any background color for food photography?
Yes, you can. However, ensure that the background colors complement the food colors rather than interfere with them.
Can I use my iPhone to start a professional career in food photography?
Unless it is for food blogging purposes alone, you will have to invest in a DSLR camera, lighting, props, prime lens, and other accessories, to get high-quality images.
Salaries For Food Photographers