Everyone would want to know the base salary and potential growth of their chosen career in an academic field. Clinical Research Coordinator is a very admirable designation with responsibilities and a higher pay scale. Let's know about 'Salaries For Clinical Research Coordinator'.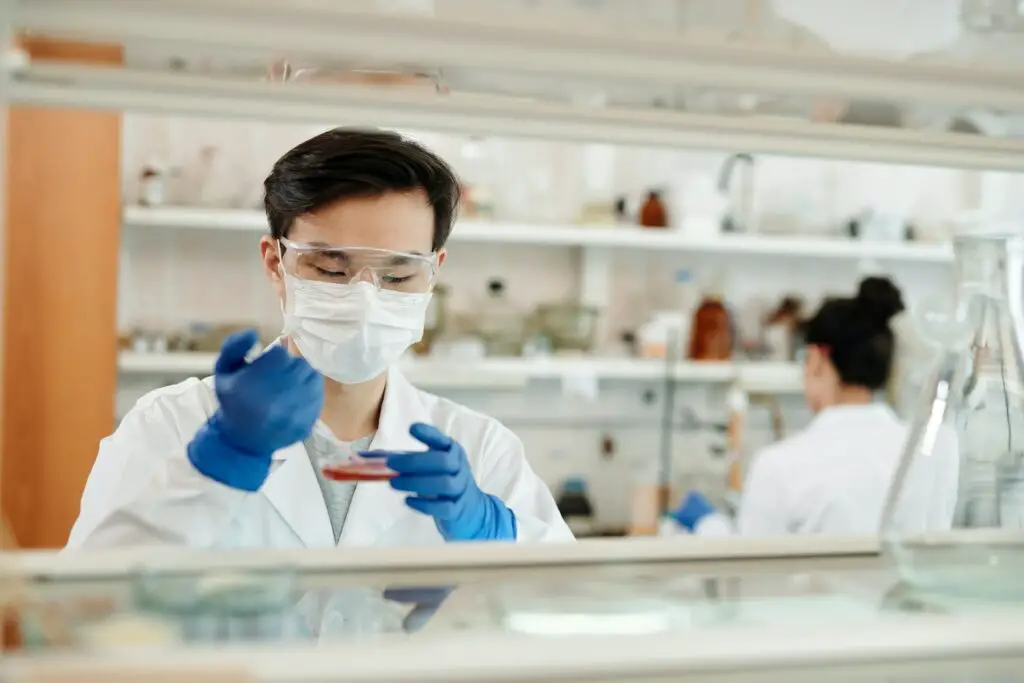 Salaries For Clinical Research Coordinator
The average or median salary of a Clinical Research Coordinator (CRC) is $58,000 per year which depends on various other factors like skills, experience, location, sponsor, etc. The highest salary of a Clinical Research Coordinator went as high as $350,000 per year. A fresher could expect a salary between $35,000-$50,000 per year in the USA.
Clinical Research Coordinator Job Description
A Clinical Research Coordinator (CRC) is an individual who is responsible for conducting clinical trials according to protocols, ICH-GCP, SOPs, and other regulatory requirements under the supervision of the Principal Investigator (PI). CRC plays a pivotal role in clinical trials as both the quality and execution of clinical trial plan solely depend on them.
Eligibility Criteria for Clinical Research Coordinator Position
Minimum 2 years of Clinical Trial experience required
Minimum Bachelor's/ Master's Degree required in the relevant clinical field (pharmacology/medical/pharmacy/others)
Excellent communication and good relationships with sponsors, team, and other stakeholders.
Can meet strict deadlines
Able to maintain confidentiality at all times
Hands-on experience in computer and relevant medical devices knowledge required
Ability to work both as an individual and a team player as required
Prioritizes human safety
Must be well-versed in all clinical methodologies
Must-Have thorough knowledge of research protocols
Responsibilities of Clinical Research Coordinators
He/She would act as a vital link between team members and other stakeholders involved in the clinical trial
CRCs must attend meetings with the investigator, they are also responsible for submitting study documents to the ethics committee.
He/She must coordinate the regular activities of clinical trials.
The CRC must maintain all the chart reviews, protocol reviews, bills, etc
CRC must also assist in archiving the documents along with the investigator after the end of the trials.
Ensure compliance with GCPs, SOPs, etc throughout the trials.
Amendments, IRB approvals, regulatory documents, and such relevant paperwork must be exclusively managed by the clinical research coordinator.
Certify and verify all trial-related materials before the initiation of clinical trials
Patient enrollment is to be managed and ensure that the progress is going according to the plan
Patients are to be screened based on inclusion/exclusion criteria with the investigator
Acquire and witness the consent form process to ensure that it's progressing according to the GCPs/FDA/ protocols.
Timely acknowledgment of any adverse drug reactions/adverse drug events/serious drug events and reporting to the sponsor.
Various other responsibilities also rely upon CRC which is assigned by the sponsor/ investigators depending on CRC's skills/experience.
Clinical Research Coordinator Salary Entry Level
Whether it's a fresher or an experienced clinical research coordinator, knowing the entry-level salary is essential to save yourself from getting hired at a low pay scale. The entry-level salary of a fresher with 2 years of experience will be around $35,000-$50,000 per year while an experienced clinical research coordinator with experience of more than 5 years would earn a handsome income of $100,000-$200,000 per year. The clinical Research Coordinator's salary per hour could vary from $35-$150 depending on work mode and location.
Clinical Research Coordinator Jobs
The world saw a steep rise in the demands of Clinical Researchers and Clinical Research Coordinators since the outbreak of Covid-19. Due to the increased number of clinical trials all over the world, there are many vacancies in the clinical research field ranging from clinical research coordinators to biostatisticians. 
Some of the most prominent recruiting companies to provide high pay with additional benefits are: 
IQVIA
Labcorp
Syneos Health
PPD
Icon
Paraxel
MedPace
Factors Determining Clinical Research Coordinator's Salary
Various factors determine the base salary of a clinical research coordinator which has been explained in a very straightforward manner below:
Experience– Experience is a significant factor because a CRC with 5 years of experience will get a higher salary compared to a CRC with 2 years of experience because of their visible difference in skills and expertise.
Location– Location is also a factor that every individual must consider before applying for a CRC role because different locations have different pay rates. For example, a CRC would earn $30,000-$54,000 per year in New York City while in Chicago CRC would earn $45,000-$65,000 per year.
Degree– A Clinical Research Coordinator holding a Ph.D. degree or a medical degree would get more benefits compared to a CRC holding a bachelor's degree.
Reference– CRCs who get referred by other members of the clinical trials have more chances of landing a better-paying job than people who don't get referred at all and in this particular situation teamwork and communication play a crucial role.
Company– If the hiring company is very reputable then a high salary is assured along with additional perks.
Personality– The personality of a CRC is a very crucial determining factor as it allows the stakeholders to see them as a valuable investment and asset for the execution of the trials.
Conclusion
The Clinical Research Coordinator job is a very prestigious designation and comes with generous pay. Undeniably, the burden of responsibilities is greater but ambitious individuals, who want to excel in this field should take it as a challenge and give this role a try. While working as a CRC one will gain a lot of experience and skills which could also allow him/her to apply for other positions in the company as well.
FAQs
Is Clinical Research High Paying?
Clinical Research is an evolving field where there's a lot to discover plus due to increased demands of medical research, there are numerous vacancies with high-paying salaries. Freshers would require experience to get a higher salary and the most paying clinical research jobs are Clinical Research Physician, Clinical Research Director, Clinical Trial Manager, Clinical Scientist, etc. 
Who makes more CRA or CRC?
CRA or Clinical Research Associates get more paid as compared to Clinical Research Coordinators or CRCs because they are very efficient and are solely responsible for the proper patient recruitment and overall conduct of the trial, while CRCs act as a middle person/link between stakeholders and the team members of the clinical trial. Even though most responsibilities fall on CRCs but CRAs earn more. But recently, this was noted and many companies have changed their payscales accordingly so that CRCs get their deserving pay.
Which country is best for clinical research jobs?
The USA and European countries are considered best for clinical research jobs not only because of thousands of pharmaceutical companies but also because they offer handsome pay with additional benefits including health insurance, paid vacations, paid leaves, etc.
Salaries For Clinical Research Coordinator