People use different airlines as a means of transportation from one country to the other or even from one city to another. People carry their luggage with them. At commercial airports, a lot of jobs exist. One of these basic jobs is as an airport baggage handler. An airport baggage handler is a person that loads and unloads the baggage of passengers and cargo etc on the flight. It is somehow an underpaid job because the work demands lots of abilities for a small amount of income. Let us know 'Salaries For Airport Baggage Handler'.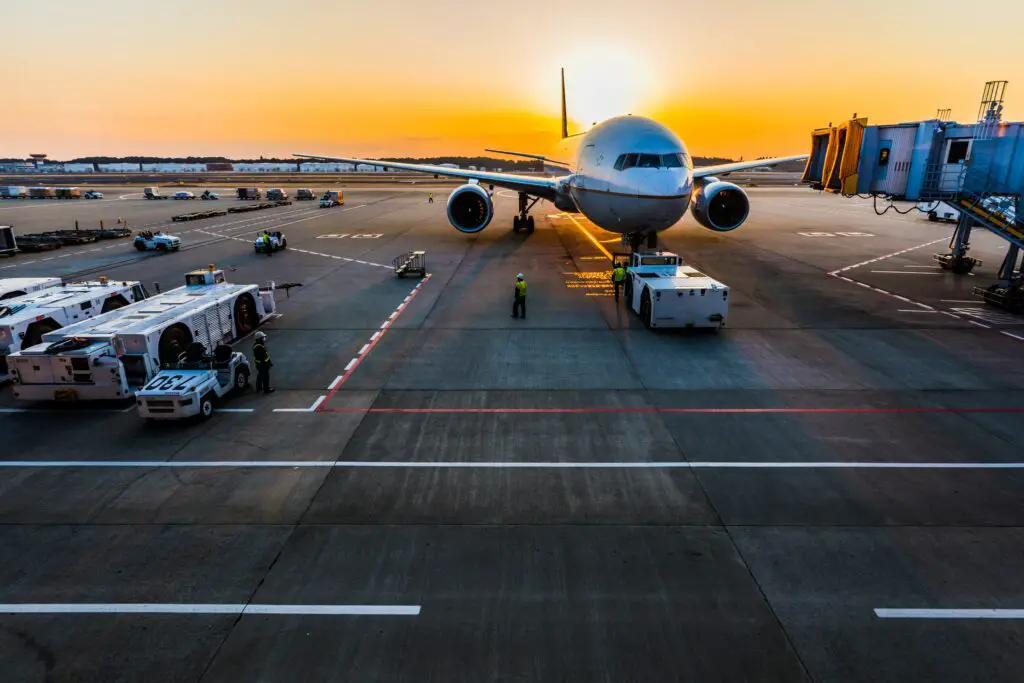 Salaries For Airport Baggage Handler 
As of January 2023, an airport baggage handler earns an average salary of approximately $30,442 per year in the United States. Simply, you will get almost $14.64 for an hour, $585 for a week, or $2,536 for a month. According to these stats, you will come to know that an airport baggage handler earns a low 4-figure salary in a month and a low 5-figure salary in a year on average in the United States. To understand better the work type and salaries of airport baggage handlers, let's dive deep into this article. 
Salary Fluctuations 
Loading and unloading baggage, sorting them, and managing them on a flight is not an easy task. But according to the difficulty of this job, it seems that it is not a well-paid job. Lots of Airport Baggage Handlers salaries currently range between 
25th percentile comes to be $30,000 and the 75th percentile that comes to be $32,000 per year. 
Handlers with the highest earnings i.e. 90th percentile make approximately $34,500 per year throughout the United States.
So the per annum salaries of airport baggage handlers are as high as $34,500 and as low as $23,500. 
These stats show us that there aren't many prospects for greater compensation or development, even with several years of experience, according to the airport baggage handler's average salary range, which fluctuates very little, just about $2,000. 
Salary Ranging Factors 
There are a lot of factors that can range the salary of a worker. As for an airport baggage handler, these salary-ranging factors are described below. 
As we know that an airport baggage handler is just an average paying job so the first thing that can affect your salary is your skills. According to your job needs, if you have strong management and technical skills, you can earn more salary from your recruiters. It is because strong skills make a very good impression on people and hence your employers don't want to lose you. So they can think of increasing your salary. 
One of the basic salary ranging factors is your educational background and your knowledge. If you have a proper degree and knowledge about your profession, it will give you benefit over the people who don't have much knowledge about the work.  So your degree and education will always be a ranking factor for your salary. 
Though the job of an airport baggage handler doesn't have much scope for a salary increase, still if you have a good experience in this job, you can earn more income than others. It becomes more than average and helps in your better living. More the experience you have in your work, the higher you can be paid for it. 
One more factor that can affect your salary as a worker is your cost of living in the state you are working. As an airport baggage handler, you work in airports that are almost present in every state of the United States. So you should select a state that will give you a high salary than average with a low living cost.
A country's financial stability and growth are major factors that affect the salaries of the company's workers. If a country is financially strong and stable, it has a balanced demand and supply chain and a good income for all types of workers. But if a country's financial conditions are unstable, most of the workers will not get a valuable income from their jobs. 
So above are a few salaries ranging factors that can greatly affect your salary not just as an airport baggage handler but also if you do any other job. 
Duties of the baggage handler 
If you try to become a baggage handler at an airport, you should first know about all the work and duties you have to perform here to earn money. 
The first and foremost duty of an airport baggage handler is to ensure that the luggage and packages of passengers arrive on schedule and follow the final destination tags by loading and unloading passenger bags and cases of airmail, air express, and commercial air cargo deliveries from aircraft.
An airport baggage handler has to check that the proper aircraft will receive the baggage, sort the baggage, verifies them against flight lists, and arranges the bags on designated carts or conveyors.
Another duty of an airport baggage handler is to supervise and transfer baggage using the available means of transportation like trucks, luggage tugs, forklifts, conveyors, fork trucks, or air cargo handling equipment carefully and safely from the check-in area to the departure area.
Above are some of the main duties of an airport baggage handler. He has to be competent enough to perform all these chores at his work site so that he can have some increment in his salary. 
Best Cities for baggage handler's job
Though the salaries of baggage handlers don't fluctuate much in different cities and states, still some cities in the United States pay more salaries to airport baggage handlers than their average salaries. The top cities that give high pay rates for this job are mentioned below 
Barnstable Town….$36,017
Sunnyvale……… $5,896
Santa Cruz……. $34,985
Livermore…….. $34,960
Manhattan…….. $34,893
Santa Rosa………$34,819
Cambridge…….. $33,791
Potomac Heights…$33,690
Green River…….. $33,488
Williston………. $33,467
Between these 10 cities, the salary fluctuation is just about 7%. Still, if you choose to work in one of these cities, you'll have a salary more than the average salary of an airport baggage handler which is $33,467. You should not forget the cost of living while selecting a city for your work. 
Related High-Paying Jobs
Airport baggage handlers are just not a single job. This has a whole category with more high-paying jobs also. If you can qualify for those jobs by fulfilling all the requirements, you can earn more than a typical airline baggage handler yearly. 
Baggage Handling…… $65,569
Work From Home Baggage Handling…$61,358
Work From Home Baggage Airline Guest Services….. $52,791
Work From Home Airline Baggage Handlers…… $49,963
Baggage System Operator s…. $49,874
Conclusion 
In this article, you'll find all the information about the airport baggage handler job, its yearly, monthly, weekly, and hourly income, and its job duties. We also mentioned the best cities and the related jobs for baggage handlers. If you are thinking about becoming a baggage handler, you should read our article to the end which will answer all your questions and figure out all your quarries. 
FAQ's 
Are baggage handlers recruited by airports? 
No, baggage handlers are recruited by airlines through special companies. 
Do baggage handlers have some benefits? 
Yes, baggage handlers enjoy free flights for themselves and their families and much more benefits from this job. 
Salaries For Airport Baggage Handler