NSW stands for New South Wales, a state in the southeastern part of Australia. Its capital is Sydney and it is the most populous state in Australia. The public service of NSW caters to the community in terms of law enforcement and environmental protection, roads, public transportation, health services, and education. The public service is part of the government sector and thus includes state-owned corporations, the Police Force, parliament staff, judicial officers, etc. Let's learn about 'NSW Public Service Salary Levels'.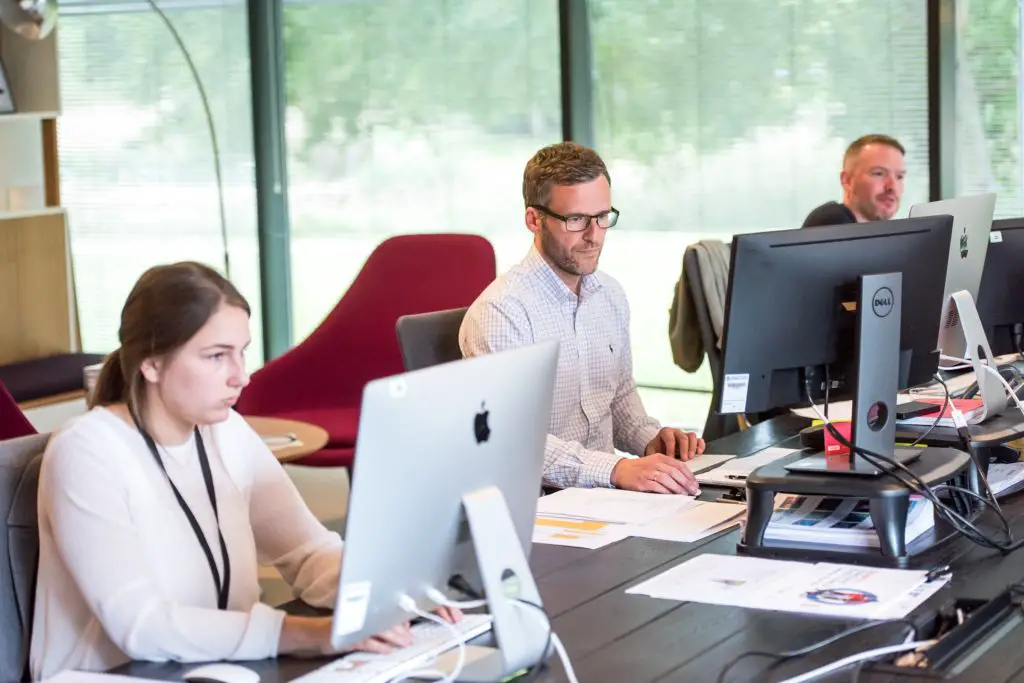 NSW Public Service Salary Levels
In the public service commission of NSW, the salary range per year varies with the level of the employee. Many acts, rules, and regulations determine the salary levels, and these are managed by some NSW Government agencies. Some common positions in the Educational sector in the public service and the amount they earn per year are as follows:
Teacher grade level earns about $97,000 per annum
A School Principal earns approximately $141,000 per year
An Assistant Principal can earn up to $124,000 in a year
A High School earns about $96,000 per annum
A School Teacher earns $87,000 a year.
Looking at the Nursing sector of NSW public service, some of the popular grade levels earn the following:
A Nurse earns $60,335 per year
A Registered Nurse makes up to $75,000 in a year
A Clinical Nurse Educator earns about $98,000 per annum
Midwives earn approximately $75,000 per year
Generally, the salary level or range depends on the department and grade level of the employee.
It should be noted that there are no age limits nor minimum age range when working for NSW public service.
NSW Public Service Allowances 
Allowances paid in addition to the salaries of public servants in NSW include the following:
Driving Allowance
On-Call Allowance
Charge Hand Allowance
First Aid Allowance
Flying Allowance
In-Lieu of Overtime Allowance
Officer-in-charge Allowance
Part-Time Building Managers or House Officers Allowance
Supervision Allowance
Word Processing Allowance
Resident Officers Allowance
Shift Allowance
Qualifications Allowance
Service Increments
Any Wage Related Allowances
The Benefits of Working at the NSW Public Office
Maintaining work/life is a common culture at NSW because of their flexible working hours. This is to support work balance. The flexible work arrangements they have include the option of working around school's pick up and drop off hours, work sharing, working from a remote location, activity-based work, etc. There are also flexible start and finish times. All these options on your work and department.
NSW public service has competitive pay. There is also an increment in salary as your years of experience increase. In addition to the competitive salary is the range of allowances paid to employees.
NSW Department of Education Salary Levels
Compared with other graduates' salaries in NSW Public Service Departments, the Department of Education offers one of the most competitive salaries. A comparison with a few careers can be seen below:
Accounting graduates earn $47,000 a year
IT graduates earn $65,000 per year
Psychology graduates earn $60,000 per year
Engineering graduates earn $82,000 per year
Teachers earn $73,737 a year
All these earnings are for the first year of employment, that is, starting salaries, and the employees are usually less than 25 years old.
Teachers in the Department of Education are entitled to various financial benefits such as subsidies. Some of the additional financial benefits are relocation subsidies, rental subsidies, etc. These subsidies are given to teachers in remote areas, rural areas, and those high-demand locations. Other benefits available to teachers in the NSW public service are superannuation payments, computers, vehicles, mobile phones, etc.
Leaders in NSW public schools take on higher responsibilities and this is also reflected in their salaries, as shown below:
An Assistant Principal or a Head Teacher earns $126,528 per annum
A Deputy Principal earns $147,776 per annum
A Principal earns $194,816 yearly
An Executive Principal earns $208,873 yearly
The NSW Department of Education also employs casual teachers who have graduate-level of accreditation. These casual teachers are paid based on daily rates. The minimum daily rate is $381.41 while the maximum daily rate is $460.01. The latter is paid to casual teachers with proficient levels of accreditation.
NSW Ministry of Health Salary Levels
The salary levels in the Ministry of Health vary. It depends on the grade level of the employee at the time of appointment. For example:
A Grade 1 level employee will receive a starting salary of $66,298 (excluding allowances)
Grade 2 employees receive a basic salary of $70,151 as their starting salary.
Grade 5 employees receive $87,493 as the starting salary.
Grade 9 receives a starting salary of $113,343.
Grade 11 receives $131,094 as of the basic starting salary.
Grade 12, which is the last grade, receives a starting salary of $145,211. 
All these amounts are received in the first year of appointment, after which there is an increment, based on the grade level.
Ministry of Health workers under the NSW public service enjoy entitlements and benefits such as:
A paid sick leave
Long service leave
4 weeks of annual leave
Carer's leave
Maternity and parental leave.
NSW Police Department Salary Levels
The Police department offers a starting salary of $73,609, together with 6 weeks of annual leave. A Probationary Constable starts with a salary package of about $76,425, including allowances.
As an Officer gets promoted through the ranks, up to a Senior Constable, there are regular salary increments. This is shown below:
Probationary Constable – $76,425
Constable Level 2 – $79,310
Constable Level 3 – $82,190
Constable Level 4 – $85,071
Constable Level 5 – $86,517
Police Officers in the NSW Public Service are entitled to leaves, including:
Leave without pay
Time in place of Overtime
Sick leave (up to 15 days in a year)
Annual leave (6 weeks per year)
Extended leave
Family and Community service leave.
Conclusion
The NSW Public Service offers various forms of salary levels and packages, all of which depend on the grade level of the employee and the salary package of the department. Overall, they are all competitive pay with lots of allowances. 
FAQs
At what age can I apply to work at NSW Public Service?
NSW Public Service does not have a minimum age requirement. There is also a room for casual workers with daily wages.
Is there a work-from-home system in NSW Public Service?
Yes. Although, this is subject to the department and your job role.
NSW Public Service Salary Levels- Find More About It