If you have always been amazed by the magnificent lashes of Cardi B, Nicki Minaj or Lizzo, and wanted to know how they achieved such gorgeous designs for their nails, then you might be interested in becoming a Lash Technician. With the growing trends seen these years, eyelash extensions have been surging through the past decade. They have become so popular in western culture and are slowly, but surely, spreading to the rest of the world. Let us know more detail about 'Lash Technician'.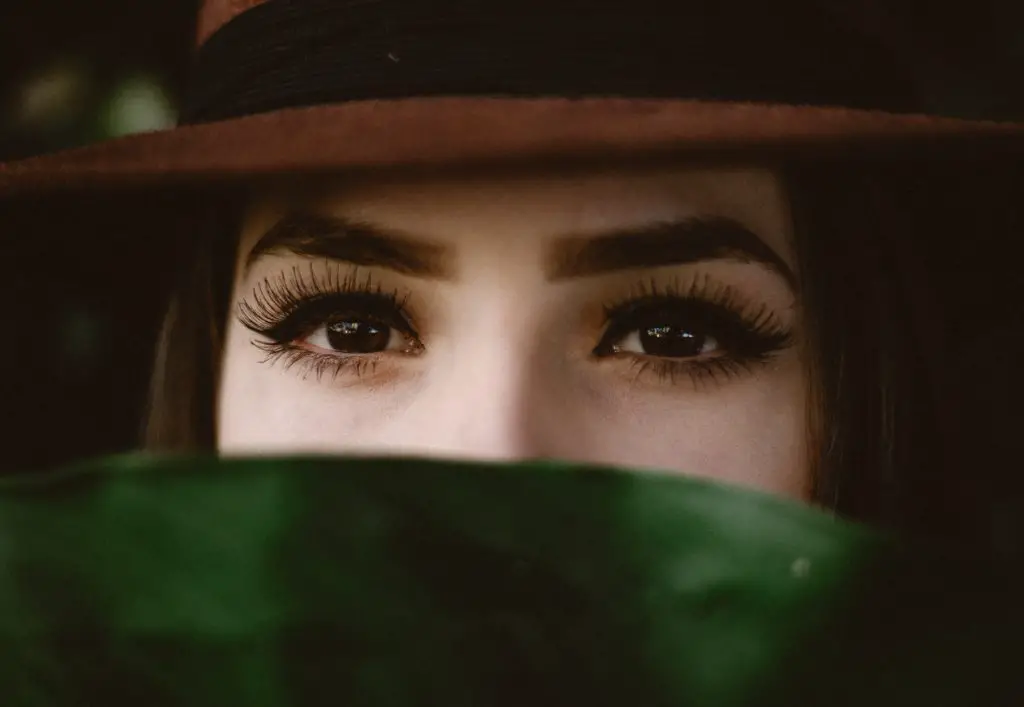 Lash Technician: Salary, Qualification And How To Become?
With the growing number of people enhancing their eyelashes, there has also been a surge in employment in this field. Countless people are learning the art behind a perfect lash. If you would like to be among those people, you should know how to become one; and the various job opportunities that a Lash Technician offers. So, let us drive straight in!
What exactly is a Lash Technician?
Of course, before going into details on how to become a Lash technician, we shall look at what it means to be a Lash Technician in the first place.
An eyelash technician specializes in procedures that enhance the look of our eyelashes. A trained lash specialist will do lash tinting and lash perming treatments in addition to placing lash extensions.
What do Lash technicians do?
Let us look at the various services that a Lash Technician does.
Lash Extensions: The technician will glue a single synthetic lash to one of their client's existing natural lashes with the smallest bit of adhesive. This technique is performed several times and can result in up to 60 lash extensions being put per eye. It's a tedious process, and the technician must be cautious to use a certain amount of glue and attach only one lash extension to each natural lash strand.
The quantity and length of synthetic lashes placed will be determined by the overall aesthetic that the customer wishes to achieve, and the length and density of their existing lashes. The initial programmed treatment time might range between 1 and 3 hours.
After the initial set gets placed, the lash specialist will welcome the customer back in 2-5 weeks for infills, which are simply replacements for lashes that have fallen or grown out.
Lash Tinting: Lash tinting may give you a really elegant look and is popular among those who have light-colored lashes since it eliminates the need for mascara. Ideally, the Eyelash technician will do a patch test on their client 48 hours before the treatment to rule out any allergic reactions to the dye utilized during the main treatment.
If no allergies are present, the therapy can proceed. The technician will discuss color possibilities with their customer and assist them in selecting a hue that will complement their skin tone and natural hair color. When putting the vegetable dye on the client's lashes, great care must be exercised. The color gets kept on for around 10 minutes before being removed.
Lash Perming: This is another popular procedure that the lash technician may do. The lashes get coated with a unique adhesive that allows them to be curled uniformly around a mini-roller. The lash expert applies the perm solution to the lashes while the client's eyes are safely closed. The solution stays on the lashes for around 15 minutes. The lashes are then treated with a neutralizer solution, and a cover is put over the eyes while the solution works.
The treatment concludes with the lashes getting removed from the mini-rollers, and the client can admire their nicely stretched lashes and wide-eyed appearance.
How to become a Lash Technician?
After going through what a Lash Technician is and what they do, we will now go through how to become one.
Step 1: Conduct Lash Training Research
Of course, becoming a certified lash tech necessitates training. But don't worry, eyelash extension training is a pleasurable experience! The best thing is that once you've completed your lash tech certification, you'll be able to start making customers look amazing with a fresh set of eyelash extensions.
A lash certification course will provide you with everything you need to get started on being a qualified lash technician. That is the first and most essential step you will do in your new job, from sanitation to application!
The cost of eyelash extension certification seminars ranges between $300 and $2,000. The varied pricing of lash lessons gets heavily influenced by content, kit, duration, and reputation. Make sure you understand what to look for in a lash training program so you can choose what is best for yourself. Most certification training programs also need you to be licensed, however; this varies by jurisdiction.
Step 2: Investigate Your State's Qualifications
Certain states have varying licensure requirements for doing lashes for clients. But don't worry, we've already compiled a list of the licenses required by each state. Examine your state's regulations as well as what it takes to become a lash technician. 
Once you've completed your state's requirements, it's time to pick a lash certification program to confirm your future.
Step 3: Select a Lash Certification Course
Complete a lash tech certification course and establish your lash company to show the world what knowledge you have acquired.
There are several lash tech certification programs to select from. Make sure the curriculum you choose gets taught by high-quality lash artists, is reasonably priced, and offers alumni ongoing customer care.
What are the Qualifications to be a Lash Technician?
Eyelash technicians must be either medical practitioners or qualified barbers, cosmetologists, or estheticians in most states. However, several states do not regulate the profession of eyelash application, allowing anybody to enter the industry, and a few jurisdictions have submitted legislation to create a distinct eyelash technician's licensure scheme. Eyelash technicians who have finished an approved training program get licensed in their state. 
If you don't live in a state that grants a specific eyelash technician license, you'll have to pick between finishing a cosmetology or aesthetics training school. 
Cosmetologists are trained in many aspects of beauty culture, including hairdressing, skincare, and hair removal, while the majority of their education focuses on cutting, dyeing, and treating their clients' hair. 
Estheticians specialize in skincare, cosmetics, and hair removal. They are sometimes known as skin care specialists or aestheticians. Esthetician training programs frequently take much less time to finish, and these programs may also be less expensive.
Salary of Lash Technicians
So, how much money can you expect to make with eyelash extensions? 
According to reports, the typical lash technician pay is $47,396 per year. Hourly salaries for lash technicians range from $20 to $25 on average. Part-time lash technician wages get frequently included in these surveys. You can earn far more as a full-time lash technician.
While this is the national average; there are lash technicians that earn far more. As your talents improve, you will get to charge more and become a more prosperous lash professional. Successful lashers on the top end of the pay spectrum can earn up to $73,000 per year.
Some Criterions When Calculating Lash Technician Profits
1. Cost of Lash Extension Services
To begin, consider one apparent profit-influencing factor: the cost of lash extension procedures. A typical lash technician's compensation is determined by the amount she charges for each full set and fill. The amount you may charge gets determined by your skill level, location, and the popularity of your studio (is there a waiting list for appointments? Increase the price!).
Consider charging $130 for a complete set of classic lashes and $65 for a fill (these are prices that fall within the average range). You may then figure up how much money you'll make as a lash technician if you charge these fees.
After an 8-hour day, 4 full sets (2 hours each) x $130 equals $520.
After a six-hour day, 6 fills (1 hour each) x $65 is $390.
If you do a couple of sets per day, you can earn around $500 per day, which accumulates to $3500 per week. So, in a year, you can earn around $100,000.
2. Location You Will be Working In
What clients will spend for eyelash extensions and your overall eyelash extension income are heavily influenced by where you get located.
Another factor to consider is the density of eyelash extension establishments in your neighborhood. If there are just a few businesses that provide eyelash extension treatments, the prices will be higher. A diligent approach to determine this is to look at what other artists in your region are charging. That will assist you to determine the optimal pricing for the services you offer.
You may discover the costs of other studios in your area, as well as their strengths and limitations, by conducting competition research. For example, reading internet reviews might show you what customers like and hate about local studios. You may then modify your offerings to solve these client pain areas. Standing out in your location increases your demand.
3. Different Types of Marketing
Marketing is a crucial step when expanding your business. Hence, when working for a Salon or starting your clinic, you should be mindful about how many people you store and services attract. 
We will now look at the different marketing strategies that get used.
Digital marketing: 
It is more than just tweeting a few hashtags. Check to see whether you have a strong web presence that people can locate on Google. If you want new clients to find you online, then you should learn more about search engine optimization (SEO). By making precise improvements to your website, you may allow thousands of new prospective consumers to find your work via search engines.
Word-of-mouth advertising: 
It occurs when your clientele tells others about your business services. You may promote this by providing referral discounts to clients who suggest new consumers to you. For example, Rachel receives a 15% discount on her next set of lashes if she recommends Jen to your business.
Growth of Lash Technician Jobs
The BLS predicts that employment for estheticians will increase by 14% between 2016 and 2026. This anticipated expansion is due in part to the increased number of spas and salons operating to suit customer demand. As consumer demand for a lash application grows, lash technicians may find their abilities in high demand, bringing up new job opportunities.
Some Benefits Working as a Lash Technician
There are several magnificent advantages to becoming a licensed lash specialist. 
Credibility:  As a lash technician, you want to be known in the business as a competent professional. Getting your qualification guarantees that you are self-assured and consistently create stunning, long-lasting outcomes.
Schedule: You have complete control over your schedule and the number of hours you work each week. As a qualified lash artist, you may work as few or as many hours as you would want. 
Enjoyment: Becoming a lash technician is ideal for those who enjoy making their clients feel confident and gorgeous. Every day, seeing transformations and smiles from satisfied clients makes this a rewarding job.
Conclusion
After reading this article, and accessing the given information, if your feeling of wanting to be a Lash Technician has increased, then, you should go for it! Being a Lash Technician is as crucial as any other job, and it requires you to put in the effort and go through the different procedures mentioned above. There are many factors to consider if you are going to be a Lash Technician too. So, go through them all, and we wish you all the best!
Frequently Asked Questions
Q.1. Can you do lashes with just a certificate?
Ans: You need to be a licensed aesthetician or cosmologist to do lashes. 
Q.2. Is it worthwhile to start a lash business?
Ans: An eyelash extension company is one of the best ways to make a good living, exercise your creativity, and be your boss.
Q.3. Can lash techs do their lashes?
Ans: Yes, they can.
Q.4. Do lash technicians have to pay taxes?
Ans: When it comes to filing taxes as an artist, the IRS considers most lash artists to be "self-employed." That implies that your personal and commercial taxes are inextricably linked. 
Q.5. Can a lash company form an LLC?
Ans: For lash artists who own or operate a business, forming a limited liability corporation, or LLC, is a critical step. Fortunately, it is not as tough as many people believe.
Lash Technician: Salary, Qualification And How To Become?