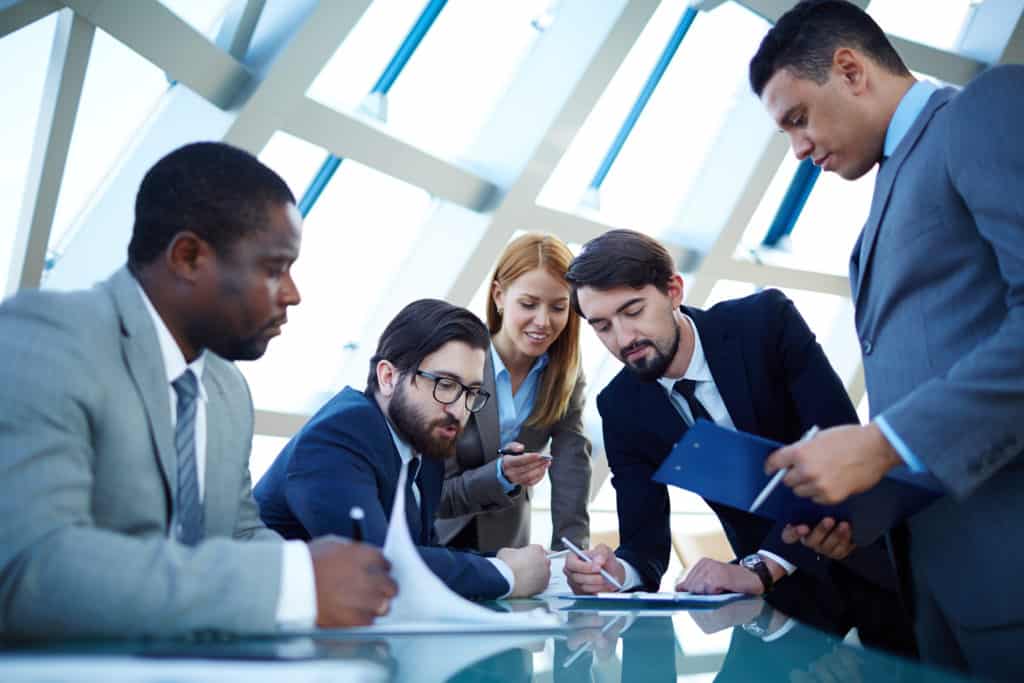 KPMG (or Klynveld Peat Marwick Goerdeler) International Limited is one of the leading MNCs as an accounting firm in the USA and globally that provides several network-based services like audit and assurance, consultancy, advisory, financial, and taxes assistance to government and private enterprises. The Anglo-Dutch company established its roots in 1984 after merging Peat Marwick International and Klynveld Main Goerdeler with its headquarters in Amstelveen in the Netherlands. KPMG is also one of the 'Big Four,' which consists of four enterprises globally that amount to the maximum of the auditing and network-clad professional financing services. Indeed being a reputed firm, there are questions regarding the KPMG Associate Salary offered, especially for those who wish to apply here.    
The Enticing KPMG Associate Salary Checks
The salary of employees in the KPMG differs both according to the place in the USA and the position the employee is at. 
Salaries vary with the cost of living in each city; therefore, consider a city with a comparatively lower cost of living. Also, an associate of the advisory department of KPMG gets more salary than the audit associate of KPMG. An Audit Associate makes $64,896 per year, and a Senior one makes $76,301 averagely per year. But, an Advisory Associate makes $75,185 per year, and a Senior Advisory makes $96,431 per year. If the person is an IT Advisory or by some means involved more in the technical outlines, the salary increases, but it again depends upon the city in the United States of America. In some places, it might be $71,805, while at some, it skyrocketed to $90,081.
The range of salary for an IT Advisory Associate is $56,895 – $91,906 per year on average.
The Audit associate generally has the lowest amongst the three major departments of Tax, Audit, and Advisory.
A Tax Associate gets $68,684 per year and a Senior Tax Associate receives about $86,232 per year.
The salaries also differ based on the level of education. An MBA or Ph.D. certainly has more chances of getting higher pay than an undergraduate. The average base salary of a KPMG Associate in the US, as per Glassdoor based on the reports of around 2777 KPMG Associates, is estimated to be about $72,000 per year. Typically. Their salaries range from $39,895 – $127,204 annually. They might also be recipients of additional earnings via cash bonuses of around $3,071 on average and tips of about $1,200. 
The jump from the initial salary mounting up with experience as the years roll by is huge. 
A senior associate's salary annual base pay is $89, 449. The cash bonus, profits, and tips offered are $4,175, $3,417, and $1,049 respectively. Therefore, the total average pay is about $92,621. Typically, a senior associate's salary ranges from  $70,131 – $143,851 per year.
The salary of a KPMG Analyst is about $70,575 on average while that of a KPMG Consultant stands at $93,500 on average. The salary of a Senior Consultant at the company is estimated to be around $155,000. 
The salary of a KPMG Manager is expected to be at $200,000 on average annually while that of a Senior Manager of KPMG earns $250,000 per year.
The annual salary payment of a KPMG Director is about $400,000 on average and while that of a Managing Director at the firm is around $550,000. The base year payment range of a director goes from $179,205 to $283,060 per year, excluding the additional pays, profits, and cash bonuses. 
It is to be noted that most of these salaries vary as different places in the US offer different salaries. Los Angeles would have a higher package than Dallas or Housten because of the difference in cost of living standards. Therefore, research the particular branch in the specific area where you wish to apply. In the application form, there are preferences of branches to choose from.   
What is a 'Partner' at KPMG?
A person is termed a 'Partner' in a financial service-providing company to determine the higher status of the consultant. The person shall be entitled to the profits earned by the company and will be an active plus major 'profit-sharer.' To be a 'Partner' is a significant rank within a company. To achieve that status, the employee must have tremendous work experience and expertise in the arena at which he works. As of now, KPMG has around 2,335 partners amongst the Big Four, according to the statistics of Statista. To be the 'Partner' of KPMG might take 10-15 years because the company dwells on the wisdom of senior decision-makers. Therefore, it looks for confident, ambitious, and resilient leaders who would be efficient for a 'Partner' because, along with financial rewards, there is a long list of challenges.
Salary and Earnings of a Partner
Unsurprisingly, the mere base pay of a 'Partner' is $521,825 on average per year. Then there is an additional cash bonus of $5,224 on average, a profit-sharing add-on of about $57,535, and an extra payment estimated to be around $20,888. Thus, the typical salary of a Partner may lie in the vast range of the wholesome amount of $208,884 – $1,024,887 averagely every year. A lump sum amount indeed. 
Benefits Provided
There are several monetary and non-monetary benefits provided to the employees at KPMG. Some of these include:
The high deductible health insurance for employees. It has good health packages which are based on reimbursements and standard salary packages. The maternity leaves for women and adoption leaves are also appreciable. Along with life insurance, there are disability, dental, accidental, and vision insurance as well.  
There are vacations and volunteer paid leaves, standard sabbatical leaves, bereavement leaves, and overall a lauded PTO structure. 
Employees get a gym membership, company car, travel concierge, free lunch or snacks and even employee discounts like mobile phone discounts. There is even legal assistance offered to the employees at KPMG. 
Financial rewards like 401K, pension plans and mortgage assistance. Actually, there are other financial rewards and compensations on a short-term, long-term, and even mid-term basis. These are unsaid and completely based on the performance and other packages. 
Overall, KPMG also offers a great learning environment. There is study leaves that the articles of KPMG can use. In addition, the articles of the company are provided reimbursement on fees, monetary prizes according to ranks, monetary and non-monetary compensations. The rewards offered will be purely based on performance. 
Later on, the articles can also join at higher positions in the KPMG. Articles at KPMG are staff accountants who join primarily at levels of 3 (SA-1,2 and 3) with stipends that again vary according to place. The stipend can range from 8,000 to 15,000 in the first year as an Article. 
What are Tax Incentives?
Tax incentives are programs that offer reductions in taxes of individuals and businesses in return for their service to a particular work or project or an investment. For example, the KPMG has actively adopted the R&D (Research and Development) tax incentives program to grow in innovation and research. As a result, the compensation of taxes is now deployed in the KPMG, and the increased government spending on R&D benefits the company and its employees more. 
For now, because of destruction caused by the pandemic, there is an ERC (Employee Retention Credit) under the CARES (Coronavirus Aid, Relief Economic Security) Act that provides financial aid to the employees who have been affected by the covid pandemic. The cash inflow is about $28,000 per employee who has been affected by qualified wages. 
The money will be provided based on the eligible employee criteria. There are two: One for the 2020 year and another for the 2021 year. You may choose to go through an 'Eligible Employee' criteria for both the years in the given link here: https://www.cohnreznick.com/insights/employee-retention-credit-now-available-to-ppp-recipients. 
What is the procedure for applying at KPMG firm?
If you are a KPMG aspirant, then you have come to the right place! However, the hiring process at the KPMG might be complex given the prestige and the legitimate label of being one of the stellar companies with the highest salary packages plus other non-monetary benefits. Therefore, it would be better for aspiring applicants to connect with the social media accounts of KPMG to get to know about job leads and vacancies. 
Tips: Do proper research about the company because your in-depth knowledge of the company will showcase the keen interest and integrity that the recruiters require. 
Firstly, fill out the application form that comprises your personal details and some other general questions. Once done, there will be some online assessments given to you to check your skills. After clearing that, there will be a gauntlet of interviews to tackle as KPMG is selective with its employees and eager to maintain similar efficiency as always. For applying for internship programs, the process is similar. There will be an application, an aptitude test, and an SJT to check on your ability of judgment in various scenarios. Then, at last, the interview, you have to sweep with the stardust of knowledge and confidence. And as you scour the hiring process, have an overview of the payments offered to interns too.  
Programs For Pre-NYSC, Undergraduates, and Undergraduates
Fortunately, KPMG International offers several internship programs and even training sessions. KPMG had also been amongst the list of companies that provided top-notch internship programs.  These programs of internships are for undergraduates, graduates, and for applying as pre-NYSC interns. As per the criteria of requirement and passing all the levels of interviews, the interns will be selected, and the expected stipend could be $45,263 or roughly $27 to $29 per hour for the 40 hours of work every week. There will also be additional advantages of vacation, sick and personal paid leaves, paid traveling opportunities, life insurance, and abundant experience with a mentor plus team. In addition, $66 per hour is awarded for MBA internships, while $99 per hour will be given for overtime. The undergrad internships averagely award $17,000. 
Salary for Undergraduates and MBA
The salary of an Undergraduate/Master's Consultant contains a base pay of $77,000, a relocation of $2,000, a total cash up of $77,000, and a signing bonus of $7,500. The salary of an MBA/Ph.D. Consultant contains a base pay of $145,000, a signing bonus of $35,000, and added performance bonus of $17,400, a total cash up of $162,400, and a relocation amount of $5,000.  
Conclusive Facts and Figures
KPMG houses around 227,000 employees spread in 155 countries and generate its annual profit in billions. There are around 180,000 professionals employed at KPMG. According to Statista, amongst the Big Four in 2020, KPMG had made revenue of $29.22 billion despite a suffered fiscal year due to pandemic that had skidded down from $29.75 billion in 2019 with a financial growth of -1%. As an accounting and auditing firm, it generated $5.26 from the Asia Pacific, $11.22 from America, and $12.74 from Europe, Middle East, and African regions. Revenue generated in the Asia Pacific was greeted by a 3% hike from 2019, while America and EMA faced disappointments of 1% each.
Frequently Asked Questions
Who are the notable people of KPMG? Bill Thomas is the Global Chairman and CEO of the KPMG International. Larry Bradley is the Global Head of Audit, Carl Carande is the Global Head of Advisory, Gary Reader stands as the Global Head of Clients & Markets, David Linke adorns the position of the Global Head of Tax and Legal Services while Nhlamu Dlomu is the Global Head of People.
What is the lowest salary at the KPMG firm? The lowest salary as an associate of KPMG is about $34,632 per year. The expected average salary is around $78,449.  
What is the highest salary at the KPMG firm? The highest salary as an associate of KPMG is about $475,000 per year. The median salary is estimated to be $70,302. However, the highest paying job is that of a Partner. The average KPMG salary of a Partner is estimated to be around $750,000.  
Also read My Journey from Administrative Position to Developer
KPMG Associate Salary Complete Guide 2021