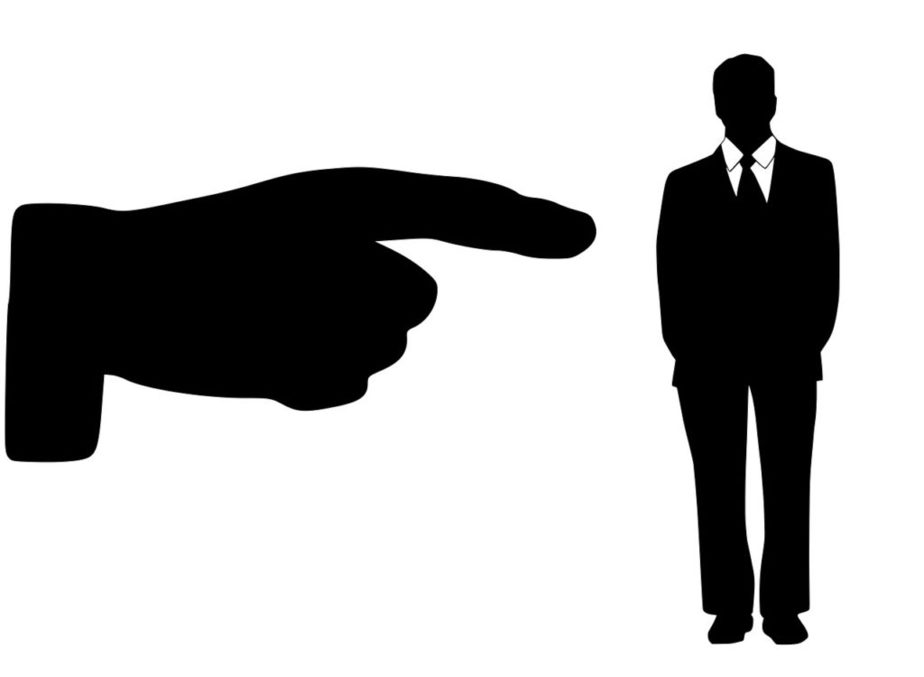 Headhunters are very important to any company. This is because they are responsible for the people that represent the same company and the products/services they are in business for; the staff. An organization is likely to fail if its Human resource is poor even if it has other resources in abundance with amazing services to offer. Here, let's know about Headhunter Salary.
Who then are Headhunters?
They are professional individuals or organizations saddled with the responsibilities of identifying talents and recruiting same for employers. What they do is mediate between employers of labor and employees, and handle the recruitment process on behalf of the former. They are hired by firms in need of talents, and in turn, hire qualified candidates on behalf of the same firms that are the overall employers. The reason they are also called recruitment specialists.
Building a career in Headhunting can be profitable depending on the Headhunter's network of employers that are interested in the service they offer. In most cases, they have an archive of resumes and CVs of jobseekers on standby. These candidates are then contacted when there are opportunities they qualify for. 
Depending on the Terms & Conditions of the contract, they only get paid after successfully hiring a candidate. The pay is usually between 20% to 30% of the candidate's annual earning. This form of payment is called a Contingency. This payment is made by the employers as they are who the Headhunters work for.
According to a report by Indeed (July 8, 2021), the average base earning of a Headhunter in the United States of America is $48,923 per year. The table below also shows the top 5 paying cities in the US and their average pay;
| | | | |
| --- | --- | --- | --- |
| S/No. | City | Annual Pay | No. of Salaries reviewed |
| 1. | New York, NY | $62,297 | 286 |
| 2. | Chicago, IL | $58,018 | 267 |
| 3. | Denver, CO | $56,296 | 279 |
| 4. | Atlanta, GA | $53,701 | 156 |
| 5. | Austin, TX | $51,910 | 120 |
*www.indeed.com/career/recruiter/salaries
In the same report, the following are the top 5 highest paying companies in the United States;
| | | | |
| --- | --- | --- | --- |
| S/No. | Company | Annual Pay | No. of Salaries reviewed |
| 1. | gpac | $156,305 | 9 |
| 2. | Method 3 | $117,242 | 20 |
| 3. | DISYS | $113,695 | 98 |
| 4. | Atrium Staffing | $110,910 | 17 |
| 5. | Amazon.com | $99,547 | 7 |
*www.indeed.com/career/recruiter/salaries
Aside from the annual salary, most of the common benefits Headhunters enjoy are, but are not limited to; Working from home, Gym membership, Dental Insurance, Vision Insurance, Paid time off, Health Insurance, Feeding, Disability Insurance, Commuter assistance, 401 (k), 401 (k) matching amongst others.
Facts to Note About Headhunters
Before deciding on starting a career as a headhunter, it is important to not just focus on the earnings alone. A lot of angles need to be considered. I shall therefore attempt some of them.
Are Headhunters Same as Recruiters? 
From the definitions and explanations stated so far in this article, it is easy to understand that Headhunters are usually third parties in the recruitment process. Most companies that recruit headhunters to hire on their behalf, have Internal Recruiters who are in charge of everything recruitment. 
After been certified fit for the role by the headhunter, the recruiters determine if the candidate is fit to resume or not. They are responsible for the onboarding of these candidates as member staff. 
Recruiters handle the entire recruitment process itself. From the posting of vacancies to the selection process, and eventually the signing of contract and resumption. Recruiters provide the headhunters with the necessary information to work with.
Can Jobseekers Employ Headhunters To Get Them a Job?
The fact that Headhunters are recruited by companies to help identify talents for them does not mean they cannot be approached by job seekers to occupy those roles. They are all stakeholders in the talent business. It is in fact, advisable for job seekers to equally approach headhunters with the same optimism they do recruiters.
In many instances, recruiters are aware of vacancies in their companies. Headhunters on the other hand are aware of several openings due to the nature of the jobs as third-party recruiters, not denying the fact that they get information from recruiters as well.
Do Jobseekers Pay Headhunters to Get Employed?
On no occasion should Headhunters accept payment or any form of gratification from jobseekers? They ought to objectively carry out the selection process and are sure of been handsomely rewarded after successfully getting the right candidate for the role. The headhunter's loyalty is to the company and not to any candidate for any unprofessional reason.
How Do Headhunters Source for Their Candidates?
There are several ways through which Headhunters source for their ideal candidates. Some headhunters have personalized websites where interested candidates can register and wait to be contacted, to popular jobs and career sites. LinkedIn is another awesome avenue to source for professionals and gets them hired. Networking events like job fairs, TED conferences are also dependable avenues to get candidates, and not forgetting Employee referrals. Headhunters with physical offices or whose email addresses and contact information are known to the public should also expect prospective employees to contact them via these media. All these and more are ways Headhunters can source for their candidates.
How to Be a Successful Headhunter?
It is not enough to be experienced in Human Resources or bagging a degree in a Human resource-related course from the college. To succeed as a headhunter, you must be a professional 'people person. It is not enough to listen to people; you must be able to 'hear' and understand them. You must be a professional that companies can entrust with identifying its staff from a pool of interested candidates. You must be able to strike a balance between the company and the candidates. You must be able to dot your 'Is' and cross your 'Ts' as far as identifying prospects is concerned.
Who Finds Jobs for Headhunters?
A headhunter searches for jobs for him/herself. People can meet headhunters to help them get jobs. But headhunters depend on their ability to get jobs to stay relevant. It is a job that requires a lot of networking, and past performance to be retained. Therefore, the headhunter's ability to stay employed depends on his/her ability to get jobs and match them with the right candidates.
How to Become a Successful Headhunter with Little or no Experience?
To succeed as a headhunter, you must be willing to work your way to the top. It may not be interesting at first- especially considering the sensitivity of the job. But it is quite possible to succeed. To achieve this, it is usually advisable to work with an experienced recruiter. This way, you will be able to learn the nitty-gritty of the profession, build your network before trying to stand alone. If need be, you can also volunteer or intern with established recruiters. It is an investment that is sure to pay off eventually.
Are Headhunters Threatened by Remote Jobs?
It is no news that a lot of job roles globally have gone remote. Partly because of the Covid-19 Pandemic. This new normal has equally affected the existence of some job roles, leading to job losses across several sectors. Interestingly, the headhunter's role is not threatened by this change in the workplace. This is because a robot cannot hire for companies the way a human will. So, it is safe to say, Artificial Intelligence has nothing on Headhunters.
Relationship with Hired Staff
Most times, when Headhunters talk about building relationships, they concentrate on their employers and other avenues of getting hired, ignoring the hired staff. To succeed as a Headhunter, you need to recognize the candidates that got recruited through you as Partners and not as your 'staff'. This will improve the relationship between you and them, and eventually be beneficial to both parties. In the same way, companies can refer you for jobs, so also your hired partner can recommend you where and when the opportunity arises.
Competing with Other Headhunters and Recruiters
It is imperative to note that other Headhunters and recruiters alike are not your competitors. You are all different parts of the same machine. Collaborating is, therefore, better than competing with them. You are all in the business of laying hands on the best available candidates for the role(s). You, therefore, need to maintain a cordial relationship with them as they may have information that may come in handy for you and probably help improve your career experience.
Continuous Learning is the bedrock of every successful career- Headhunting, not excluded. To successfully build, grow and maintain a career as a recruitment specialist, you must always work on self-improvement. Your ears, eyes, and mind must be open to information. You must read wide, engage in profitable conversations, be ready to learn, unlearn and relearn. All in a bit to self-improve. Failing to do this will make you redundant- a characteristic that is not needed in the talent industry. So how do you mentor others to self-improve if you don't do the same? Remember, you cannot give what you don't have.
Conclusion 
The Headhunter's job is a very interesting and profitable one. Albeit, it's equally a demanding one. They do not just identify prospects by just glancing at resumes, neither are their judgments based on the existence or non-existence of a certificate. They are Talents identifiers and managers. They understand the responsibilities on their shoulders and the fact that failure to recommend the best of the best in their Pool/Archive/Data of candidates is not an option. As profitable as it is, all existing and intending headhunters must realize that they must be ready to get their jobs perfectly done always.
Headhunter Salary- How to Be a Successful Headhunter?