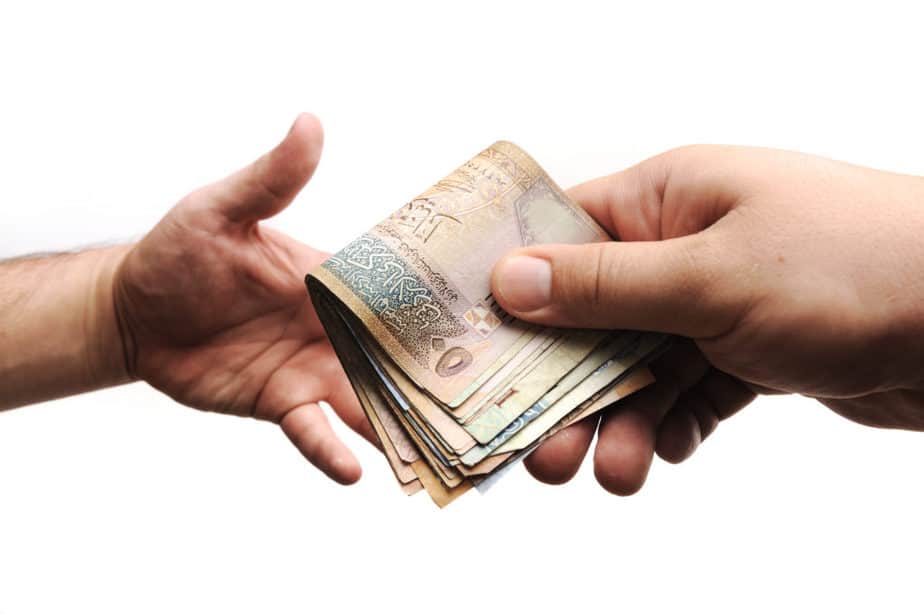 During the pandemic, the rate of unemployment has gone higher. If you're recently unemployed and are wondering how to sustain yourself then you should start with the unemployment insurance benefits. The Employment Development Department (EDD) offers unemployment insurance to many unemployed people in the state of California. Does EDD Pay Weekly or Biweekly?
Now let's get into it.
Does the EDD Pay Weekly or Biweekly?
The EDD pays Biweekly. It will take up to two weeks for you to certify that you are meeting all the eligibility requirements.
After your eligibility has been certified, you will receive your payment between 2-3 days, if you requested a check payment, it may take up to 10 days for your check to be processed. This is after you have filled your UI claim. 
Doing the certification online is fast, convenient, and secure. The option to certify by phone is also available. If you use a phone to certify, your payment will be deposited in your EDD debit card within 1 day.
In case your employer provides you with a partial claim form,  you will have to send it via mail but Edd provides other self-service features available online or on phone. If it takes longer, then it probably means that they are questioning your eligibility and you may be invited for an interview.
What we will be discussing
Other services offered by the Edd
How long does the unemployment compensation in California last
Short Term disability benefits
Conclusion
Other Services Offered By The Edd
It offers state disability Insurance programs
The EDD keeps employment records for millions of Californians. It also collects payroll taxes and does the auditing.
The EDD helps job applicants find employment 
The EDD gathers market information, analyzes it, and publishes it
It operates workforce development programs that are federally funded 
How Long Does The Unemployment Compensation In California Last
The benefits can go up to  26 weeks, and the amount that you will receive will depend on three months before your claim was filed. However, during the Corona period, the EDD has extended unemployment benefits to last for 13 more weeks.
How Unemployment Benefits Are Calculated with The EDD
Your eligibility for unemployment benefits and your earnings is based on your earnings during the base period. The base period is calculated within 4 or 5 calendar quarters. For example, a base year can be between May 1, 2020, to April 30, 2021, for claims filled in August 2021. The EDD will use the time that you earned the most to calculate your benefits.
For all the employees the amount is arrived at by dividing the total salary by 26. You can only receive a benefit of up to $450 per week. For instance, if your salary was $9000 during your highest quarter in your base period, the EDD will pay you $346 weekly benefits. If you earn around $12000 as your highest quarter wages, you can only receive $450 which is the maximum. 
For very low-wage workers the benefits will be at a different rate. 
What comes next after filing unemployment benefits with the EDD?
After filing your unemployment benefits online or by phone, or by mail, or by fax. The EDD will go through your application and then send you some documents to fill. It will include a notice Of unemployment insurance awards Will indicate how much the ad is going to pay you once you are found eligible for benefits. 
If you qualify for eligibility the EDD will send you Claim forms and your benefit checks. You will receive the claims and you must return them every 2 weeks. 
In case your claim for unemployment benefits is denied, you will receive a notice of determination with the final decision. If you feel the decision is not fair, you have a right to appeal.
Short Term Disability Benefits
All the employees in California State have deducted short-term disability Insurance through payroll. If an employee is unable to work due to disability, they can receive weekly benefits from the SDI Program. You will receive the benefits from the EDD until you are ready to work or until it expires.
Employees that earn more than $300 during the base period are eligible to receive the SDI payments if the amount was deducted from their salary. Additionally, the employee applying for the SDI payments must have the doctor certify that they are unable to work.
What Does The EDD View As A Disability?
If the doctor certifies that you are not able to do your job then the EDD will see it as a disability. The EDD is concerned with whether you are unable to do the regular duties of your job.
Another disability is pregnancy. You will receive an SDI payment 2 to 4 weeks before your delivery date and 4 weeks after the delivery date, or 6 weeks after a C-section. 
Lastly,  elective and cosmetic surgery is also considered a disability by the SDI. Remember that your doctor has to certify that you are disabled.
How long are the payments made for short-term disability?
SDI Payments are made up to one year for the majority of the employees. For those who are self-employed, the payments are made up to 39 weeks. Those going rehab, receive payments up to 90 days unless they have certified disability from a doctor for alcohol or drug addiction.
Conclusion
The Employment Development Department in California offers a variety of services. To get more information on unemployment insurance, short term disability insurance, and many more services, use this link; https://edd.ca.gov/ 
Does EDD Pay Weekly or Biweekly?- All About EDD