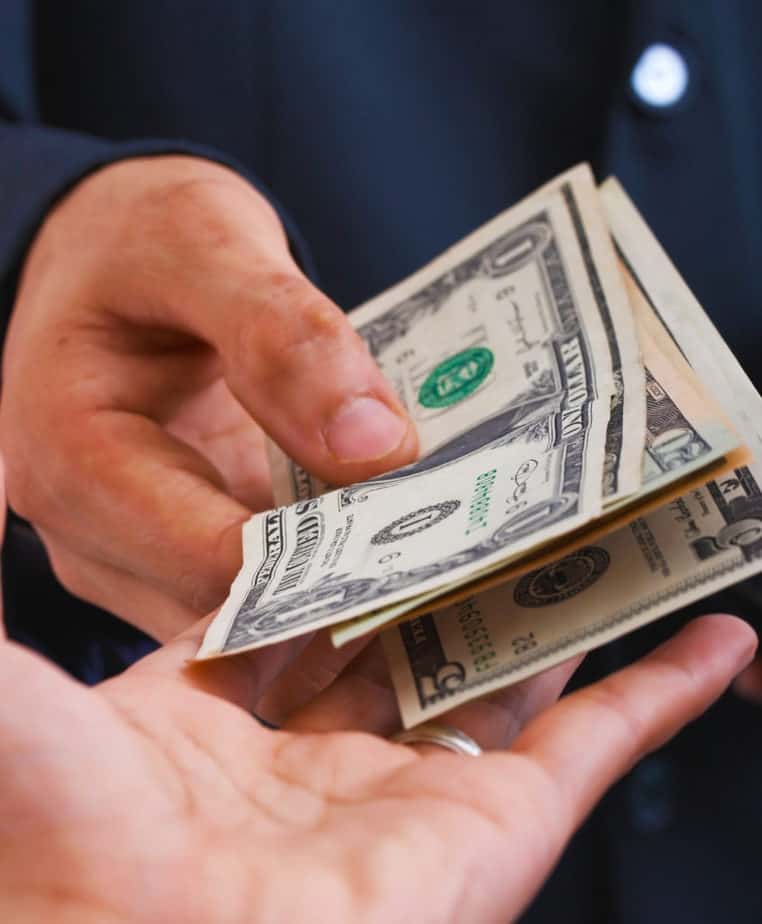 Here we are to see the answer to the question 'Does Dollar General Pay Weekly?'.
Introduction
Dollar General Corporation is a variety store that sells & delivers low prices on products like food, snacks, health & beauty aids, cleaning products, housewares, seasonal items, basic apparel, paper products, etc. These all products are from America's most trusted brands.
Dollar General is constantly working with the deep-rooted mission of "Serving Others" from the year 1939.
Dollar General pays $8.20 an hour to its freshers or entry-level workers. So, the yearly salary would be around $17,050 if the employee works near to 40 hours a week. But, this is less salary as compared to other retail services providers like Target, Costco, etc.
Full-time employees of Dollar General Company work between 25 to 40 hours a week. The company considers that the employee is a full-time worker if he/she works a minimum of 30 hours a week. And this makes Dollar General different from others.
The part-time employees earn the same money as the full-time employees make. The only difference is that part-time employees get limited benefits like counseling, legal assistance, employee assistance, assorted discounts, etc.
Part-time employees only have to work only 29 hours or less than that. Dollar General didn't fix any compulsory hours, they only tried to make sure that part-time employees should work up to 29 hours a week. And full-time employees should work a minimum of 30 hours a week.
For an hourly employee, the shift is like
8 AM to 2 PM.
9 AM to 2 PM.
2 PM to 10 PM.
6 PM to 10 PM.
For warehouse positions, the shift is like
6 AM to 12 PM.
12 PM to 5 PM.
3 PM to 10 PM.
4 PM to 12 PM.
Employees of Dollar General who get fixed salaries such as corporate employees, work the maximum hours as needed until the assigned job is done. The assistant manager or manager works between 40 to 60 hours a week.
Dollar General Payment pattern
Dollar General pays its employees through direct deposit, debit pay card & actual paycheck. Salaried employees of the company get paid twice a month i.e. on the 15th & 30th day of the month. And if the payment date comes under weekend days then the salary payment will be done one day before i.e. on Friday afternoon.
Hourly employees of the company are paid weekly. Their pay period begins on Saturday & ends on Friday. And the first week's salary will be held by the company means hourly employees have to work two weeks to get their first paycheck.
Employees of support centers & distribution centers also get paid once a week.
Break Policy
Dollar General provides one unpaid 30 minutes meal break for workers with working hours of 6 hours or more than that. Employees can talk with the manager to get the perfect meal break as needed. And workers will get two 15 minutes breaks during their shift period.
The company provides helpful periods & needy arrangements for the women who have to breastfeed their babies.
Dress Code of Employees
Dollar General Store employees have to follow these dress codes.
Plain & clean polo shirts with short or long sleeves along with collared shirts. The logo must be absent on the shirt.
Colors for pants or skirts will be approved by management.
Employees can wear black jeans or Capri pants.
Shirts should be tucked in. Employee's shirt or blouse must cover the belly area.
Wearing open-toed shoes or sandals is disapproved.
Wearing hosiery or socks is a must.
Hair color should be natural.
Only ear piercing is allowed.
Salary of various positions
Sales Associate
The salary of a sales associate ranges between $8 to $16.50 an hour. They can make up to $18,928 a year.
Stockers
The average salary of stockers is $8.92 an hour & the yearly conclusion is $18,555. These positions are very much physical in the work field. These salary ranges are very less as compared to other retail company's salary services.
Sales Associate
Sales Associate makes $10.25 per hour & $21,320 a year. The salary range starts at $8 per hour & rises to $17.50 an hour.
Assistant Manager
Assistant Manager earns $17.60 per hour which makes him $36,000 per year.
Store Manager
Store Manager earns up to $51,300 a year. This high salary is because of many hours of work with plenty of responsibilities.
General District Manager
The General District Manager makes $83,500 per year. This rise in the salary of district managers is because he/she has to manage more than 100 employees of the district & also rise in profitability.
Conclusion
Dollar General Corporation had headquartered in Goodlettsville, Tennessee. As of 2021, the company has more than 17,683 stores in the continental United States.
The company started in 1939 with the name J.L. Turner and Son. Later it got changed to Dollar General Corporation in the year 1955. The company was founded by James Luther Turner & Cal Turner. And from then it took constant growth in every way possible. This resulted in the year 2019, Dollar General becoming one of the most profitable stores in the rural United States by making a revenue of $27 billion.
Frequently Asked Questions
1. How many Dollar General Stores are there in 2021?
Answer: Dollar General Company has up to 17,683 stores working in 46 states in the year 2021.
2. Do Dollar General employees get paid weekly?
Answer: Dollar General pays its employees through direct deposit, debit pay card & actual paycheck. Salary payment varies based on the position of the employee. But, mostly most of the employees get paid weekly.
Does Dollar General Pay Weekly?