References may be beneficial for you. However, including them in your resume is not compulsory. Employers may perform background checks by contacting the references mentioned in the resumes. This professional must respond to your employer's questions regarding your authenticity. So, get careful while mentioning a reference. However, they may get unavailable sometimes.let us know about that the What Happens If  My References Don't Answer?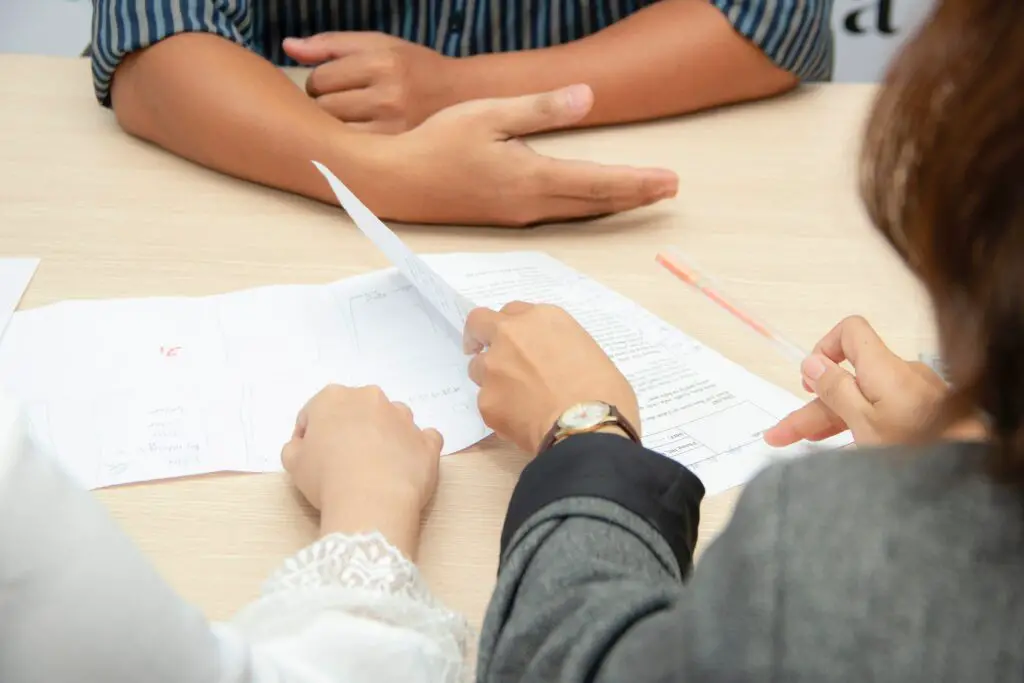 If your references do not answer, your employer will contact you. You may ask for some time from your employer to follow the steps mentioned in this article. Further, it depends on the employer whether to approve or reject your article.
Reasons And Preventive Measures For Unavailable References
The following are the reasons why the references might get unavailable:
Incorrect Details
You must have mentioned the incorrect contact number, email id, social media account, and other contact details. The references may change their contact details over time.
Preventive Measure
A solution is to keep in touch with those references. You must also contact them before mentioning their name in the resume. Ask them to update you with their latest contact details if you find that their contact details are outdated.
Did Not Ask For the Permission?
The contact details may be correct, but the references may still not answer if they did not get aware of it. They might not be ready for a conversation with your employer or they might be busy.
Preventive Measures
Always inform the references to get ready for a call from your new employer. Provide them with the required details related to your new employer. Thus, they can take time from their busy schedules to answer your employer's call.
Incorrect Reference
Here, the contact details are correct, but the reference is wrong. The reference might not know much about you. Even if they receive your new employer's call, they might not respond to him/her about your qualifications well.
Preventive Measures
The references must know you well enough to answer your employer's questions related to the job. The more they know you, the more they will get comfortable answering your employer. Otherwise, it may waste your employer's time and create a negative impression. Similarly, the reference must get professional and qualified to be a reference.
Frustrated References
The references may get frustrated if you contact them repeatedly or do not remain polite.
Preventive Measures
Do not disturb your references by calling them several times because they may get frustrated and refuse to cooperate with you. Make everything clear in a short time. Thank them in advance and after your work gets done for spending some time from their busy schedule.
What Happens If Your References Do Not Answer?
Employers may try to contact your references according to the need of the job role. They may inform you if the references do not respond. It means they are performing your background check and want to contact at least one of them. You may follow these steps in such situations:
If your employer informs you that the reference does not respond, apologize for the inconvenience. Ask if he/she can send an email to the reference regarding the same. However, the employer may, or may not wish to send something in writing. Similarly, the particular reference may be busy or on vacation. It happens often. Ask the employer to contact other references.
If no reference responds, ask the employer to grant you some time. During that period, contact the references through emails, messages, phone calls, etc, and ask them to get ready to talk to your employer. Inform your employer about the same. However, do not irritate them. Still, if no reference responds, go for other references out of your reference list (if they are eligible). The last option is to inform the employer that nothing works. In this situation, it depends on the employer whether to move further or reject your application.
A Substitute To The Reference List
Keep the letters of recommendation, past performance appraisals, and emails congratulating you. They may prove to be a substitute for references.
Preparing Your References
The following are the methods to prepare your references:
Contact Your References And Inform Them
Contact your references well in advance and ask them whether they will get available during your selection process. Inform them about the related dates. Thus, they may schedule their work accordingly.
Make Sure That They Will Be Available
Do not just assume their availability. Ask them whether they will be available.
Ask How Can They Get Contacted?
Take their contact and social media account details. Ask them about the comfortable contact method and mention the same in your resume or cover letter. Do not choose any random reference. You both must get comfortable with each other. The reference must get ready to talk about you with the employer.
List The References Accordingly
Put the most trustable reference at the top. The employer gets assumed to contact that reference first.
Conclusion
Mentioning references in your resume may help you, especially if they respond. People voluntarily get ready to act as the reference. So, do not forget to thank them. The urge to contact references depends on the importance of your job role. Your eligibility for the job role will also get considered. Your reference can be your professional advisor, coach, trainer, professor, former employer, mentor, etc.
What Happens If My References Don't Answer?