The curriculum vitae of a recruiter follow a similar structure to the curriculum of other professions, but certain essential aspects to be highlighted must be taken into account. A recruiter must meet certain requirements to be able to practice his profession, not only training (University Degree), but also those referring to his previous experience and specialization in the area of ​​Human Resources.  It is important for companies that the candidate has knowledge of the subject and knows how to correctly assess the aptitudes of each candidate and their suitability for the job. let us know about that the Recruiter Resume Examples, Skills, Objectives.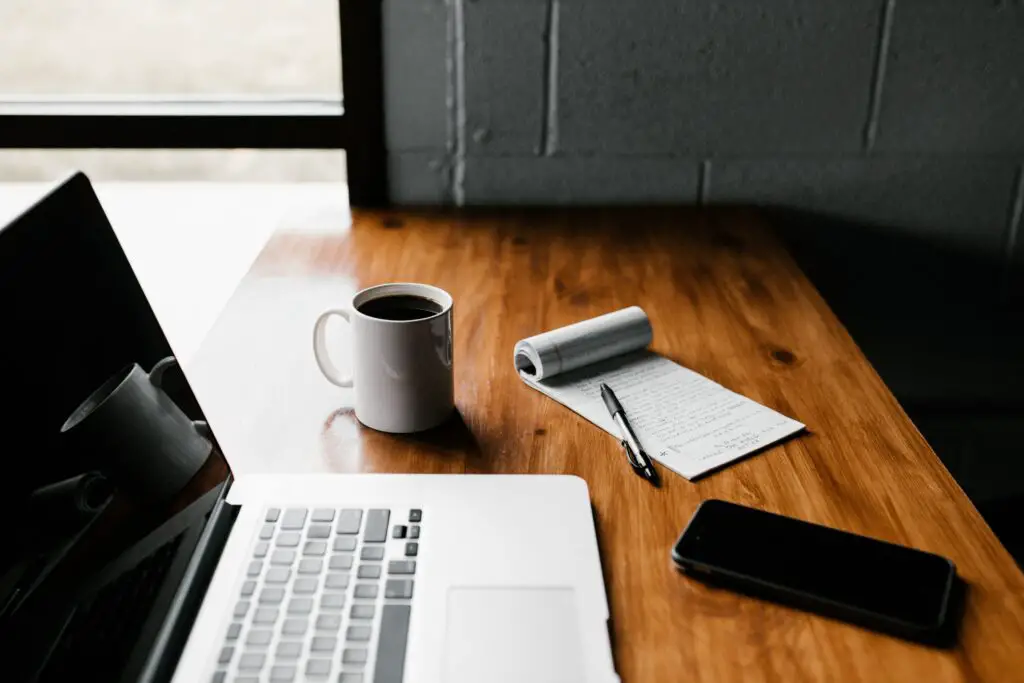 The curriculum is the first impression and communicates to the company if the applicant is the right one to fill the position. For this reason, the resume of a recruiter is a fundamental piece when looking for work, whether in the human resources department of a small, medium, or large company, in an institution, or a private organization.
The job of a recruiter requires direct contact with people during the selection processes, so empathy and communication skills will also be essential points within the curriculum of a recruiter. In addition, as a complementary way, you can add the link to your website, or references from previous works that reinforce the section on previous experience.
What should the resume of an inexperienced recruiter contain?
As you have no previous experience as a recruiter, other aspects should be highlighted, such as training or voluntary internships, both in private companies and in public bodies. A very valuable point in the curriculum of an inexperienced recruiter can be to include stays abroad, either with Erasmus, Leonardo, or Promote scholarships, as well as volunteer activities. 
About languages, it is necessary to differentiate the level spoken, written, and read in each of the languages ​​that you include and also attach the official certifications that prove a good command of the language.
In the case of professional experience, university internships should be included, even if it was an unpaid job. Where appropriate, research papers on psychology or, specifically, on Human Resources that have been carried out during the degree or the Master's may be attached. You can also cite published articles, even if it is only a small advertising column in a weekly newspaper, the employer will look favorably on a recruiter who has good publicity.
In addition to all of the above, in a recruiter's inexperienced curriculum vitae it is highly recommended to include the complementary courses completed and detail your job goals and interests in a cover letter. In this way, the professional who receives the curriculum will be able to evaluate the commitment of the candidate and the suitability of his profile for the position of selector.
Specific skills of a recruiter
Not only the knowledge, titles, and objectives prove that it is a good recruiter in practice. The curriculum of a recruiter should in turn highlight the candidate's ability to prepare questionnaires and create databases from the information of job applicants. So, you should know that, in the soft skills and capabilities section of your recruiter resume or cover letter, you can include any of the following skills of a recruiter:
Ability to detect talent. More and more recruiters are turning to social networks like LinkedIn to find candidates. A good recruiter must be able to analyze the profile of the applicant and its suitability for the job.
Ease of summarizing the profile of the candidates. If you want to work as a recruiter, you must know how to extract the strengths and capabilities of job applicants quickly. Those responsible for recruitment will highly value your ability to summarize to highlight the qualities of the candidates.
Communication skills. Being a profession in which contact with people almost daily, one of the most important skills of a recruiter is the ease and ease of dealing with people, always within parameters of respect and professionalism.
Management of technologies. The technology already dominates areas such as recruitment, applicant tracking systems, HRMS systems, communication (email, chat, video conferencing …), job boards, blogs, social networking, and recruitment through websites. Therefore, if you want to work as a recruiter, it is advisable to add computer skills to your curriculum.
Tips to help you get a remarkable resume
Given the large volume of applications received every day, recruiters or Human Resources managers have little time to read and analyze your CV. It is therefore essential to take the time to think about the image you want to give to the recruiter and write an effective CV that will allow you to emerge during the first phase of selection. To help you in this process, here are 7 elements to which recruiters pay special attention when reading the CV.
A profile in line with the advertisement
It may seem surprising, but many candidates send their CVs without having taken the time to adapt them to the ad they are responding to. It is of course not a question here of disguising your CV so that it corresponds to the advertisement, but of writing it by highlighting the key missions and skills sought for the position you covet. For example, if it is written in the ad "Optimizing the operational functioning of the team" and you have carried out this mission before, it may be interesting to enhance it by associating a key data (size of the managed teams, means implemented, results obtained, etc.) which prove that your experience makes you legitimate for the position in question.
Your sector expertise
Do you have a solid knowledge of one or more sectors? Make it stand out through your missions and the name of the companies for which you have worked. For equal applications, the experience of a sector can tip the scales in your favor. 
Your successes and achievements
As indicated previously, it is essential to give relief to your missions by accompanying them with figures, results, concrete examples. This allows the recruiter to project and imagine what you could implement in this new position. He thus perceives the whole dimension of your profile.
Your diplomas, certifications, and training courses followed
Recruiters of course look at the diplomas of candidates, but when it comes to experienced executives, more attention will be paid to the training followed to upgrade skills, acquire new knowledge, or certifications obtained, for example through MOOCs.
Readability and structure
It's a fact: the readability of the CV can be decisive in the recruitment process. If your CV is not sufficiently ventilated or poorly structured and the recruiter cannot understand the logic of your journey or find the key information at first glance, you may be missing out on an opportunity. . Use bullet points to list your missions and make them quickly accessible for reading. On the presentation side, opt for a simple font and do not use too much color (only for job titles for example). List your experiences from the most recent to the oldest, taking care to situate each in their context (company, sector of activity, position). If your course includes "breaks", don't leave any holes. Explain them to the recruiter, so as not to automatically disqualify you.
A language adapted to your profile
Adopt precise language adapted to your position. Be careful, however, of terms that are too technical or "jargon" sometimes specific to certain companies only. Take as much inspiration as possible from the style used in the ad and adapt the wording accordingly.
A compatible format
Finally, last point: be sure to convert your CV into a generic format (mainly pdf or word), which opens using standard programs to be sure that your application will be considered.
Make your resume in three stages
Personal information
In this section, you must include your full name, route, address, e-mail, and mainly your contact telephone numbers. It is essential that these are correct since it is the first contact that the recruiter has to tell you about the offer and later, Make an appointment for an interview.
Education and formation
In this part, you must mention the school (s) where you studied and the years in which you attended elementary and middle school.
Regarding your professional training, you must include your career, university, or institute and the years in which you studied.
Here you must highlight your diplomas, courses, assistantships, computer level, what programs you handle, and foreign languages, specifying the level and staying abroad.
Work experiences and projections
You must bear in mind that your resume will be read in 30 seconds, therefore you must highlight your professional experiences, mainly those that are of the greatest importance for the position for which you are applying. For this, it can be useful to retrieve phrases from the offer to show that you meet the requirements.
For those who are inexperienced, we recommend offering your potential.
At this stage, you should include the company where you worked, the position held, the mission carried out, and the time during which you performed that function. The achievements or goals reached give more weight to the curriculum.
In this section, we recommend you include those temporary jobs that you did while studying because they reflect initiative and motivation.
You should always start from the most recent experience to the oldest.
At the end of your resume, you can include non-professional skills that convey characteristics of your personality and allow the reader to get to know you in another way.
You should also include a brief and clear cover letter, explaining to the recruiter why you are interested in participating in this process and what would be your real contribution to the company.
You already have your resume ready, review it and if you can, we recommend that a third party read it to have an objective criticism.
Any tips to make a difference?
Putting more personal information is the icing on the cake. Mentioning a hobby is a good idea. But be careful, the CV is not a biography, it is about highlighting only what serves the application. The practice of a sport in competition shows a certain determination, for example. In summary, make a skillful selection and ask yourself what the recruiter will be able to get from the information given.
Finally, creating a video CV or in the form of a web page can make it possible to stand out depending on the company for which you are applying. A lot of communication students apply through social media, for example, and that's pretty relevant. The key is to keep it clear and concise!
6 tips for a successful recruiting manager CV
Follow our top tips for an eye-catching and effective CV that will convince the recruiter.
Emphasize your experience Give details of your experience and the skills acquired. Expert in recruiting techniques, you are impartial and put aside any bias to choose the best candidates for the company.
Highlight your sense of humanity Good communicator, you know how to put candidates at ease. A fine psychologist and expert in non-verbal communication, you detect the unspoken and detect the character traits of each candidate. These assets matter to your future employer.
Detail your knowledge of new technologies Nowadays, a hiring manager must know IT and digital sourcing tools. List these skills and the software mastered.
Show your organizational skills A bloodhound who goes up a difficult track and finds the rare pearl for a position difficult to be able, or extremely efficient professional in the face of the flood of applications, your sense of organization is your strong point. Make its state.
Work on your personal qualities To stand out from the crowd, highlight your little extras: mastery of one or more foreign languages ​​(useful for verifying the statements of candidates), certification in the legal or psychological field.
Proceed with careful proofreading before sending Professional to your fingertips and future representative of your employer on the job market, your CV must be flawless. Don't let any mistakes or mistakes pass.
Skills to be a Recruitment Manager
Required qualities
Curious:
A good recruiter must have a good knowledge of the workings of the company, its management methods, and its economic environment.
Psychological Know-how
A CV is not enough to choose the ideal candidate. The hiring manager knows how to be insightful and ask the right questions.
Dynamic:
If he works in a recruitment or human resources consulting firm, the hiring manager can prospect one or more given geographic or economic sectors to build up a portfolio of clients.
Know how- Analyze the needs of the company in training and recruitment
– Develop a budget
– Follow a budget
– Establish a training plan
– Supervise the recruitment of staff
– Advise a structure in its human resources management
– Communicate on the activity of his service to his structure
– Create job profiles
– Create training repositories
– Design a directory of trades and skills
– Carry out a statistical study
– Design information and communication supports
– Carry outsourcing operations
– Connect candidates with recruiters
– Select candidates for a position
– Select suppliers, subcontractors, service providers
– Make a call for tenders
– Promote and implement a diversity policy
– Develop human resources management processes, methods, and tools
– Lead a training
– Design a training program
– Develop a portfolio of customers and prospects
– Develop partnerships with schools and universities
– Carry out promotional actions
– Recommend salary and promotional measures
– Advocate for the establishment of an internal human resources management information system
– Pilot the implementation of an internal human resources management information system
– Monitor the payroll
– Determine corrective actions
– Coordinate the activity of a team
– Manage a service, a structure
Know- Planning method of jobs and skills (GPEC)
– Training law
– Labor law
– Training engineering
– Maintenance driving techniques
– Communication techniques
– Budget management
– Office tools
– Commercial Technics
– Human Resource Management
– Investigation methods
– Recruitment techniques
– Tendering procedures
– Human resources planning tools
– Internal Audit
– Educational engineering
– E-learning techniques
– Human Resources Management Information System (HRMS)
The qualities to highlight in a recruitment manager CV
The skills of a recruitment officer are a mixture of technical know-how and human qualities.
The skills required
Perfect knowledge of the different training courses
Knowledge of the business world
Proficiency in recruiting software
Ability to research and assess candidates
Payroll and salary expertise
Managing archive files
Staff training
Resource planning
The strong points to highlight
Sense of diplomacy and listening
Ability to resolve conflicts
Ability to establish a good customer relationship
Analytical mind
Impartiality
Rigor
Excellent organization
Discretion
Example
Natalia Marcus
 Address: 67, 6th street avenue, California ZIP: XXXXXX. Date of Birth: 04-06-1981 Telephone: 623 591 191 Email: [email protected]
CVS
Personnel recruiter with training and experience in the field of HR, versatile and willing to be rigorous in the selection of personnel. I have a command of the main HR techniques and I work conscientiously, always trying to match my work to the profile provided by clients. I guarantee the best selection through exhaustive work.
Skills
-Interpretation of psycho technical tests.
-Familiarity with the latest computer programs in the sector.
-Obtaining qualitative information in interviews.
-Respect for the privacy of candidates.
-Talent detection.
-Obtaining references.
-Recruitment capacity for various positions.
-Bilingual in English.
Experience
Recruiter at Genius Capital 06 / 2010-01 / 2015
In this recruitment company I coordinated a team of five people, developing the following tasks:
-Examination of resumes.
-Carrying out interviews.
-Interpretation of psycho technical tests.
-Realization of specific tests for each position.
-Organization and evaluation of group dynamics.
-Obtaining references.
-Tracking the fingerprint of candidates, always working with publicly accessible information, and respecting current data protection regulations.
Adjunct recruiter in Toy Capital 01 / 2005–12 / 2009
Within a department coordinated by a chief recruiter, I carried out the following activities:
-Curricular scrutiny.
-Interview coverage.
-Adaptation of psycho technical tests and reports on their results.
-Preparation of concrete tests for specific positions.
-Group interviews.
-Assistant tasks in obtaining references about candidates.
Training
-Bachelor's Degree in Psychology, University of Ampton (2004).
-Master in Human Resources, University of Ampton (2005).
-English level C1.
Final steps
Thanks to the internet, a recruiter can now post a job offer for a Recruitment and Professional Mobility Manager on job websites and quickly receive dozens of CVs from candidates relevant to the position he is offering. The other side of the coin is that recruiters do a quick first sorting to keep only the CVs that have marked them. 
On the form first. The first question we often ask ourselves is: Is my CV on one page or in two pages? There is no easy answer. The length of your Recruitment Manager CV depends on the length of your professional experience and the responsibilities of each of your positions, you must adapt your CV to remain explicit and concise. Moreover, with internet applications, the length of your CV is no longer as important as when it had to be sent by mail. On the other hand, it is very important to check that you only put the information that is important for the recruiter and the position he is recruiting for. 
In all cases, Professional experience is the heart of your CV and therefore of your application for the position of Recruitment and Professional Mobility Manager; you must be precise on the dates, detail all your skills: Human Resources Management, Interview conduct techniques, Communication techniques, without forgetting the name of the companies for which you have worked and its sector of activity. Around your professional experience, you must indicate your marital status, your contact details so that you can be contacted quickly, your specific knowledge, your training and your level of studies, and finally your extra-professional activities. You must pay particular attention to the precise description of your skills in Human Resources Management, Interviewing techniques,
If you follow these tips, chances are the recruiter will call you quickly. So only put the phone number on which you can be reached personally and pick up your phone as soon as you have a call. A recruiter will only attempt to reach you once and will switch to another candidate very quickly if you don't pick up.
Recruiter Resume Examples, Skills, Objectives