Introduction
We often hear this statement in our life. You might agree to it or you may not. But in the case of an Interview, this statement often proves to be true. So, what is the first impression of yours in an interview? Yes, you guessed it right. It is indeed your Resume. If you are searching for the effective Resume building guide, this article will help you to know about this.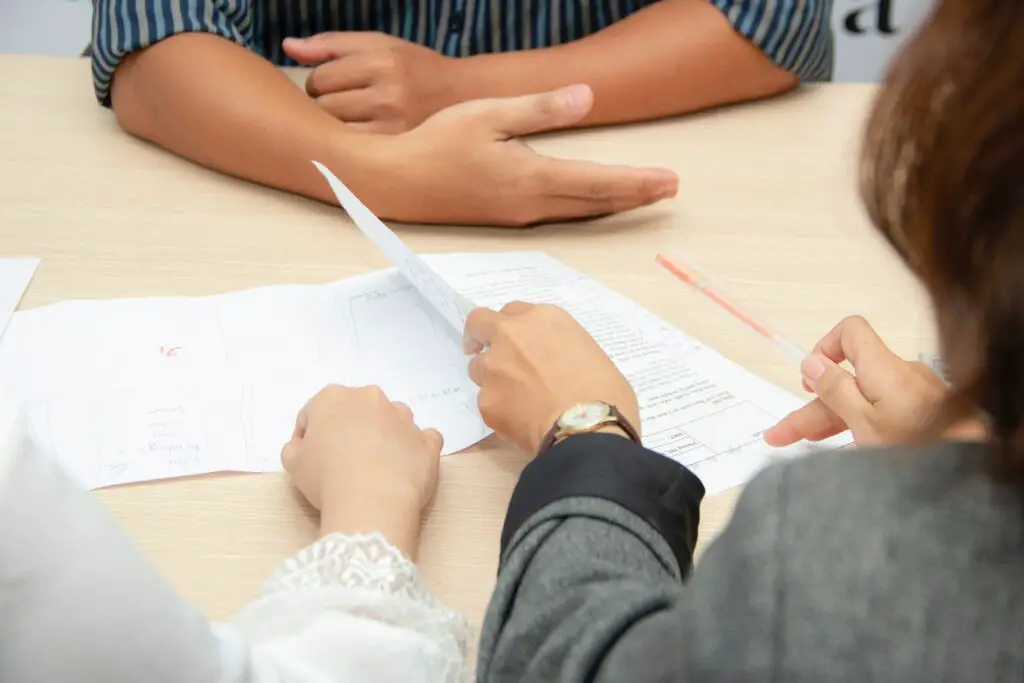 Effective Resume building guide
Doesn't matter if you are a professional or a fresher, Resume is a document that is a must for any working professional out there. You simply can't avoid it. It might seem a little overwhelming and scary at the beginning. You might get easily confused and may spend hours pondering about what to write and what not to, especially when you have this thinking in the back of your mind, that you don't have any achievements or experience whatsoever to land a specific job. But still, for most of us, a good resume can become the difference between us landing a job of our choice and a job that we are getting only because we don't have any other choice. The following will give you the effective Resume building guide.
Effective Resume building guide – Why build a resume?
First of all, you might get this question in your head, that in this world where everything seems to be happening digitally, why do we need to build a resume in the first place? Can't we just make a portfolio website and showcase everything we have done in the field? Can't we just show our LinkedIn profile instead?
Although these questions are perfectly valid, if you look from the perspective of a recruiter who gets to see your resume, you will understand why we need a resume and why it is so important.
Even if you don't get it, I will help you with that. Here are some points:
Nowadays, competition is growing rapidly. Recruiters can't check every single person's LinkedIn profile/Website. At the first stage of recruitment, the company simply asks for your resume and puts it to a machine that has already predefined algorithms to shortlist a few candidates based on certain keywords. So, for most people, you can't apply for an interview without a resume.
Even if a company doesn't have such a machine to shortlist resumes, the recruiter still has very little time for interviewing every individual. So, he can't jump between a LinkedIn profile/ Website to check every different section. But if you have a resume, he can quickly get an idea of everything about you, by just looking at a page for 10sec.
Now that you have got the idea, why do you need a resume? Let's find out where you can build a good effective resume.
Where can you build a resume?
There are many platforms where you can make an effective resume and can get a guide to building a effective resume.
If you already have an idea about resumes and want to design your resume, in your way. Then, you can simply use Google docs or Microsoft Word. They are easy to use, give you a lot of functionality and freedom to build your resume. They even have built-in Templates to help you get an idea about how your resume should look like.
But if you are a beginner, and you don't have any idea about Resume Building, then there are many free and paid online websites available, which can give you a step-by-step path to show, how you should build your Resume. They even provide you with a Resume of Industry experts as an example. Some of the best online websites for resume building are:
Novoresume
City
Canva
Indeed
Resume genius
Resume.com
Effective Resume building guide – Things to keep in Mind
Now that we are good to begin building our Resume, we must have one thing very clear in our minds i.e., For which specific situation, we are building our Resume?
It can be a resume with No experience
Entry-Level Resume
A student resume for Internship
Resume for a Part-time Job
Career Change resume
Try to be as specific as you can be, you can have multiple resumes for different roles. Read the job description and build your resume accordingly. As mentioned earlier, companies have special machines called Application Tracking Systems (ATS) in which they shortlist resumes based on certain predefined keywords which are related to the Job post. So, mention the right keywords all around your resume to pass the ATS.
Now, let's quickly jump into the step-by-step procedure to build an effective Resume.
How to build an Effective Resume?
The complete guide for effective Resume building guide is given below.
1.The Right Resume Format
Before writing anything, we must start by deciding which Resume format, we are going to use. There are three types of Resumes, which are:
a. Reverse Chronological Resume – This is the most popular and widely used format for a good resume and works for all kinds of Job Seekers. The idea of this format is that you can mention all the details in order of when you did a particular thing, with the recent most of them mentioned at the top.
b. Functional Resume – If you are changing your career, you can use a functional resume as it focuses on your skills rather than your work history in chronological order.
c. Combination Resume – As you can guess from the name itself, a Combination Resume has features of both Reverse Chronological and Functional Resume. In this resume, you can showcase a highly detailed skills section in Reverse Chronological Order. This is mostly used by Experienced Candidates having excellent skillsets.
2.A Catching Layout
One very minute detail, which is often overlooked by many candidates while building a resume is its layout. This is the first thing that a recruiter notices while examining a Resume.
Before reading your details, the things which come right into the recruiter's eyes are, does it look organized or cluttered? Is it too long or does it have plenty of Spaces left? Is it the same as every other candidate or does it have something unique?
Some of the best practices you can follow are:
Length – DO NOT make a 2- or 3-page resume unless you believe it will add value to it, remember the recruiter is going to give hardly 10-15 secs to each resume as he has 1000s candidates to interview. They will never be willing to read a full story about your life. It is always advisable to make a one-page resume, mentioning only those things which will uplift your value.
Headings – Use the same heading style for all of your headings. If you use different and fancy styles for every other heading, it will simply not look Professional.
White Spaces – Don't leave a lot of space between sections. It looks very odd. Add spaces as much as required. And at the same time, leave an ample amount of space around the margins.
Font – Use professional fonts which are pleasing to the eyes and easy to read. Some of them are Roboto, Arial, Times New Roman. Never use funky handwriting style fonts like Comic Sans.
Font Size – Proper sizing of fonts all around the resume should be there. It is advisable to use 11-12 pt for Normal Text and 14-16 pt for Headings.
Template – If you are seeking a job in a traditional industry like banking, finance. You may choose a freer-looking template. But, if you are applying to a tech company, then you can choose a little modern template and showcase your innovation.
3. Personal Details
This is the most important section of your resume. You need to understand, that even if you got selected through the interview process, the recruiter can't get in touch with you if you accidentally gave him the wrong number or a misspelled email id. Now, let us look at what you should mention in this section and what you should not.
Name – Your Proper Legible First name and Last name should be written at the top with a good amount of font size.
Your Phone number – Make sure to check double/ triple times if your name is correct or not.
Address – There is strictly no need to write your address in the resume. The recruiter will ask you for the address if he needs it.
Email Address – Never give an email id that looks something like this  [email protected]/ [email protected] I repeat NEVER! Do not add too many numbers to your email id. Give a Professional email id with your proper name with words and fewer numbers.
LinkedIn ID – This is something that you can't ignore. If you don't have a LinkedIn ID, create an ID. Because at some point it can come handier for you than your resume. It is the modern gateway for recruiters to get in touch with you.
Social Media – You can add your Github profile or Twitter Handle as these are what professionals use or you can add your Blog.
Website – If you have your website, you can add its link here to add more value to your resume.
Date of Birth – Please! Don't even think to write this in your resume unless the job description specifically asks for it.
4. Short Description/ Objective
As I have told you earlier too, a recruiter hardly examines your resume for 10 secs. It is very important to make a good impression in these few seconds. And if you can write a short professional description of who you are and what you are capable of in an attractive way, it can create a lasting impression. Even if the recruiter doesn't have the time to read the whole Resume, he should get a good idea of who you are by just reading your Description.
The objective is the section where you can portray some of your valuable skills and can tell them why you would like to work in this particular job title.
A good tip that I can give you is, when you are writing your resume, try to complete this section at last because till then you will understand what to write properly, otherwise you will soon get lost. Take it easy and write this section later. Don't try to complete it under pressure. 
5. Work Experience
If you are an experienced professional and you have done some work in the past, this is the part where you can advertise and sell yourself. Write your relevant work experience from the most recent to the least recent. 
You can include your experience in the following format:
Company Name – Mention the name of the Company you were working in, with their location of the office. You can even write a one-line description of the company if the company is not so famous. Mention what used to make the company unique so that you can grab the recruiter's attention towards you.
Your Designation – Write at which position, you used to work in that company.
Duration – This tells for how much time you were working at that company. Don't write exact dates, just mention Month and Year. And if you are still working there, you can write something like this: Jun 2018 – Present.
Responsibilities – Explain in brief, what were your responsibilities while working at that company.
If you are a fresher, and you don't have much experience. It is advisable to start with the Education section in the first place. Also, It'll be better to focus on other sections more and fill this section with experience of some college/student organizations you have been part of.
6. Achievements
In this section, you strictly need to write about what you have achieved while working in your past organizations. Every recruiter might already know about your job profile i.e., what you used to do in your previous company by just looking at your designation. 
But if you can showcase your worth and tell them exactly what value you have added to that company while working there. How did you add value to that company, then it will add more power to your resume? A good tip will be to use numbers while mentioning your achievements, as it will create a much better impression. 
For example: "Achieved 110% of the target in the B2B technology division of the company, closing 40 new clients contributing to 22% additional revenue."
This can suddenly uplift your resume status. So never run from using numbers. They have a great impact on each one of us' life.
7. Education
Next is the Education section, here you can mention your most recent education with the name of the Institution, its location, your degree, and year of passing.
Now, it is not required to write the percentage or GPA. You can mention them if you think it is good, but there is no necessity. Also, it is advisable to avoid mentioning the achievements you have got in your school time unless it adds value to your resume.
8. Skills Section
This is another area, where you have to focus on the job description. You have to mention all your relevant know-how which makes you perfect for the job you are applying for. 
Now, thetriple-checkthere are two types of skills which you can mention:
1. Hard Skills: These are the specific abilities that you have gained to complete the work that will be given to you by the company like:
C++, Python, Git, GitHub, Web Architecture, SEO & SEM, UX/UI Design, etc.
2. Soft Skills: However, soft skills are what define your character and your behavior as a person. Some of the soft skills include:
Disciplined, Patient, Determined, Team Worker, Critical Observatory, etc.
You can arrange these skillsets in different ways like you can add a bar to show how good you are in a particular skill. The idea is to use the space of your resume properly. But again, keep in mind what the job demands and try to mention those skills which are relevant to the job post as much as you can.
Also, an important point is that never lie about your skill levels. A recruiter is an experienced person and he can easily find out the truth with few questions.
9. Internships and Projects
If you are fresher and don't have much experience in the industry. Then this is the section where you should excel.
Mention the Internship that you did during your college years. Where you did your internship, what all the things you have learned and how did you contribute to the Internship opportunity. For a fresher, this is the closest thing to a real-life work experience. So, an internship done in a good company is a bonus for you.
Next are your projects. Showcase all the real-life projects you have created using your skillset, which is unique and has the potential to solve a real problem. This section shows your passion and determination towards your field and how much ready you are for a real-world job.
10. Additional Sections
In this part, if you have space available in your resume, you can mention all the other things which describe who you are like you can include the following things:
Hobbies and Interests – Here, you can connect with the recruiter at a personal level. It describes who YOU are as an individual. There may be a chance that your and the recruiter's match and that can sometimes become an additional plus point.
Volunteering Experience – If you are the kind of person, who not only works for money but likes to lend his hand for better causes without expecting anything in return. And you have done a few works like this in some social cause or anything for any community for free, you can mention it here. It leaves an impression as a devoted person who has more goals in his/her life other than making money.
Certifications & Awards – You can specify any Certification or Award you have received from Industry experts or anything which you are proud of. You can add certifications of some Specialization courses which you have done.
Blogs/ Publications – If you have done freelancing as content or technical writer, you can mention a little about your published work here. You can add the URL of your particular work.
Effective Resume building guide -few important tips
File Format – It is highly recommended that you save your Resume in PDF Format, as most of the devices have proper applications to open a PDF. Word files can easily mess up your resume format.
Punctuation – Please avoid making Punctuation mistakes as it can annoy the recruiter while reading the resume.
Accurate English – Try to be as correct as possible grammatically, as it creates a deep impression. If you have any doubt, use an online English checker tool and you are good to go.
Checking – And most important, don't forget to double or triple check your resume before handing it out to the recruiter.
Cover letter
Most employers think that just a resume is not enough to hire someone for a job, so you can write a good cover letter for your job. It is a direct message from you to the recruiter.
It should be created with good and polite words. Introduce yourself and try to make an impression by saying something good about the company and why would you like to work in that company. Tell them how you would like to fulfill your responsibilities in the company. And then, give them a simple thank you at the end.
Conclusion
As you know now already, that apart from you, there are 1000s of other job seekers who are making their resumes for the same post you are applying for. 
In such a case, your resume must stand out so that it can catch the attention of your recruiter. Try avoiding the templates which everybody else uses, and make your unique design. Create a great cover letter specifically for the recruiter. And lastly, the golden rule is to be as specific you can be. 
The recruiter should understand why it is important for him to recruit you. Everybody works for profit and if he can see the company's profit by hiring you. Then he'll triple-check do that. So, it is now up to you, how you present yourself to the recruiter.Hope this article guide you with effective Resume building guide.
Effective Resume Building Guide – Know More!