You create magic with your words, you have the power to attract loads and loads of audience for your venture through the use of your words, but when it comes to developing your resume, you still get the butterflies, right? Don't worry, it's natural. It happens with all of us and we're here to help you out. let us know about that the Copywriter Resume Examples, Skills, Objective.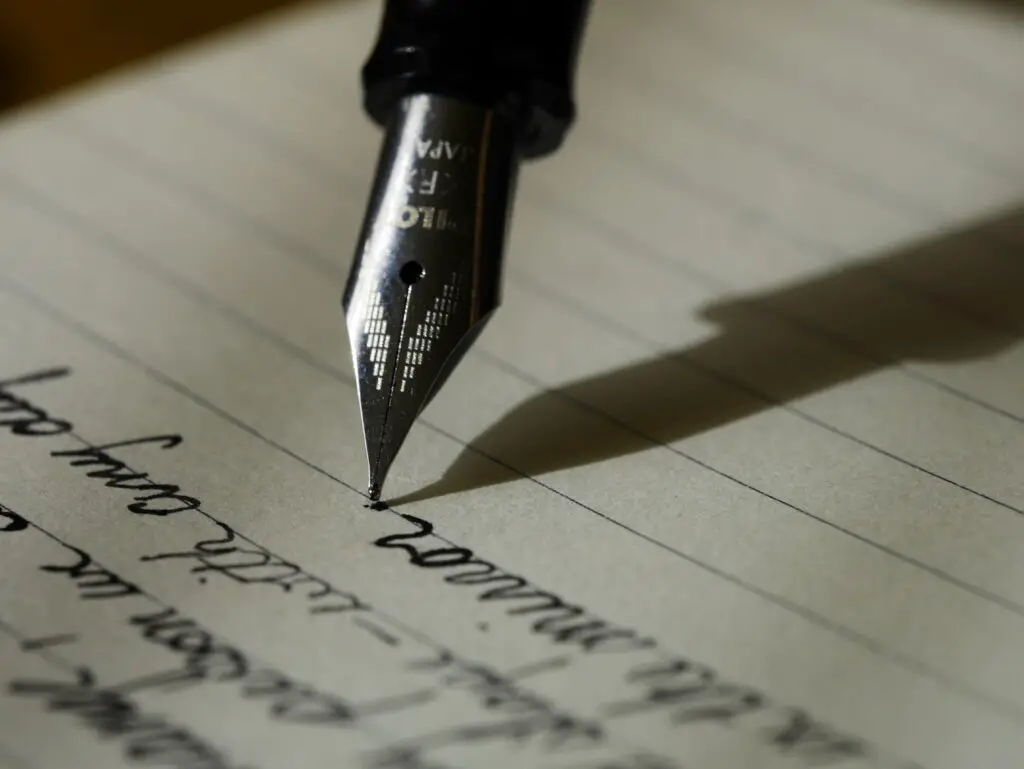 A copywriter's resume or any resume for that matter must be a matter of a single or two pages at the most. Companies and organizations get buttloads of applications looking for a position, they do not have time to go through each and every word of your resume, no matter how significant you think they are. 
To know everything about building your copywriter resume, read the article till the end! 
The Step by Step Writing Guide   
Here's how you can build a copywriter resume one step at a time:
1) Choose the Right Format for Your Copywriting Resume
You know how your choice of words can change the entire scenario, right? You live on words and as a copywriter, no one knows it better than you how gravely the choice of words matters. 
Follow these important rules you should follow while creating your copywriting resume:
Develop a coherent resume headline with your reference details. Contain the link to your online portfolio.
Halve your resume into categories with titles that are unique and gripping.
If you're a freelancer, find how to document freelance proficiency on your resume. If you've only performed freelancing gigs and no full-fledged jobs, you must mention it as clearly as you can.
Expert Advice: For inventive and skillful careers, such as a career in copywriting, your portfolio is of equal significance as your resume. 
2. Jot Down a Copywriter Resume Objective
Ever heard of the elevator pitch? Think of yourself in a scenario where you are sharing the elevator with the boss of a multinational firm you are dying to land a job in. You have the shortest amount of time in your hands as you have to pitch it all before he gets off the elevator and even so, you have to do it in a way that will prove you to be a great hire without making yourself sound pushy and desperate. This is your moment. This is your golden chance. But how do you do it? 
If you've got more than two years of appropriate copywriting experience, you must write a competent resume objective. Summarize your greatest achievements and show them how you can enable them to achieve their objectives.
If you're writing an entry-level copywriter resume, you should go for a resume occupation objective. Tell them about all the skills that you have honed so far and show them that you're the best fit for the job. Answer their question as to why they should elect you over all the other candidates. 
Expert Advice: The best way to write a resume is to write the entire resume first and then look for the things that stand out. Highlight your biggest achievements and successes in the field and then later compile them all in a good resume introduction 
3. Create a Compelling Copywriter Job Description
This is the most crucial fraction of your resume. Many times, hiring managers go through your resume only to have a look and check your prior work experience and employment history. So give it all you can while writing this section of your resume. 
Here's how to write your copywriter job descriptions on a resume:
Begin with your ongoing or very latest job, then catalog prior roles hierarchically falling.
Comprise your job title, name of the organization, days you have worked, and 4–6 sub-points defining your responsibilities and accomplishments.
Start each sub-point with an action verb: built, oversaw, improved, expanded, Controlled, etc
Use numbers in your achievements whenever feasible. Numbers always seize attention and create a huge impact on the reader's mind. 
Modify every resume you carry to conform to the job prerequisites. Always make them realize what an incredible fit you are for their company. 
Expert Advice: If you still feel that you require a way to move your resume up a notch, develop your video and visual abilities. It is a proven fact given by a recent study that more and more companies are planning to take their marketing to a higher level by using platforms such as YouTube, Facebook, and Instagram. 
4. Let Your Copywriter Resume Education Column Shine Bright  
Your educational background is a vital part of your resume. It highlights all the knowledge that you hold and all the ways that you will be able to contribute to the company. You must devote a good time to this section to bring out your knowledge in the best way you can.
Here are a few tips you can follow when you want to highlight your educational and cooling background: 
If you have more than 5 years of experience in the field of copywriting, you should only mention your degree, major, minors (if any), school name, college name, graduation year.
But, if you are merely beginning on a copywriting journey, you should include your academic scores, the extracurriculars you've taken part in and achieved prizes, related coursework, favorite subjects to read, hobbies, etc. You may also go on about informing them about your projects or initiatives if any.  
5. Call Attention to Your Copywriting Skills
Even though the section on your educational background is important, that will not fetch you the job. The part of your resume that will serve to be the determining factor of whether or not you get the job is the area where you mention your skills. 
Fundamental Copywriter Skills
Technological Skills
SEO editing skills
Web design skills
UX skills
Excel skills
HTML
CSS
JavaScript
A/B testing
CRO
Keyword research
Target audience analysis
Content protocol, growth, strategizing
Image optimization
Photoshop, Indesign, Illustrator
Typography
Print Design
Communicable and Soft Skills
Creativity 
Problem Solving
Taking Criticism Constructively
Research and Analysis
Abstract Skills
Time Management
Critical Thinking
Teamwork Skills
6. Provide Extra Information By An 'Other' Section
Skills, work experience, educational background-they're all very good things to mention but almost every other applicant will be mentioning those things. If you want to stand out from the rest and make your resume shine, you should add an additional 'other' section to your resume. 
Go on about including some or all of these examples in the 'other' section:
Pieces of training
Professional or private projects
Volunteer job
Conferences
Awards
Certifications and Credentials
Honors
Praises from prior employers
Publications
Athletics
Hobbies
Extra language skills
7. Affix a Cover Letter to Your Copywriter Resume
Even though you may feel that your resume poses an irresistible offer to the company for the person they are looking for, you still need to attach a cover letter to your resume.  
Follow the given guidelines when you go on writing the perfect cover letter: 
Always choose a professional cover letter layout.
Always make the first paragraph of your cover letter gripping and alluring. 
Don't just go on about what all you have achieved and what you can do. Rather, convert your skills into your employer's benefits by showing them how they can make the best use of your skills to grow their company. 
Always sum up your cover letter with an offer that you think might suit the employers and a call to action for a phone call or a meeting. 
Format 
Name 
Position
Email address
Phone Number 
Link to your portfolio
Who I am? and what I will Provide? 
Mention your skills 
Mention your past achievements
What all I did and how good I was 
Mention your prior work experience 
Mention all your prior job positions 
What degree I got, where and when
Mention your educational background 
Other skills- 
Some more of my achievements
Sample Copywriter Resume
Sample 1 
Jake Stefani
Chief Copywriter
jake_stefani[email protected]
562-9985-4455
Watch my portfolio here: jakestefani.com 
Who I Am? And What I'll Provide ?
Creative copywriter with 5+ years of in-house and agent experience wanting to join XYZ as an Assistant Creative Director/Copywriter and increase the website traffic percentage by 30% in 5 months for all your environments. 
Formulated detailed automatic email crusades improving QPR's email earnings by $326,000 a year. 
Stimulated SEO business from 0 to 5 million customers monthly in 24 months. All of that entirely through writing and editing 10x sales volume while averting sheepish line cracks.
What All I Did? And How Good I Was?
1)Associate Copywriter
ABC Pvt. Ltd., New York 
2017–Present
Supervise all facets of anchorage page invention, from copywriting to UX/UI, to continual Conversion Rate Optimization through information-driven A/B tests.
Stimulated the regular anchorage page transformations by 30% in 8 months for 10 eCommerce anchorage pages.
Occupy copywriting for inflicted equipment and assistance brands—particularly captions, why to buy, featured page headings, virtual advertising, and departmental campaigns—while sticking to actual brand identity.
Build automatic email sprees—temperamental, monetary, and audience-instructed – delivered to portions of 5+ million consumers.
Increased SEO business from 0 to 5 million customers monthly in 24 months for 2 domains.
2)Virtual Copywriter
LMO Agency, New York
2012–2014
Formulated and led brand identity for 25+ important customers across numerous businesses.
Increased customer understanding achievements by 17%.
Heightened demand investment by 4%, boosted sales by 4% within 3 months.
Rocketed the Facebook following footing by 1.8 million and the Twitter following footing by 3.5 million.
3)Creative Assistant (Freelance)
XOX Agency, Yorkshire
2010–2012
Occupy copywriting for inflicted equipment and assistance brands—particularly captions, why to buy, featured page headings, virtual advertising, and departmental campaigns—while sticking to actual brand identity.
Collaborated with the design team to vision stories and greater insights for item blastoff and exhibitions.
Operated closely with content marketing, brand innovation, and locale vendors to formulate imaginative theory and setting.
What Degree I Go, Where and When
Masters in English, Cornell University(2012)
Masters in Journalism, New York University (2016)
 Other Skills 
Copywriting & Copyediting
Email Marketing
HTML 
CSS
Knowledge of SharePoint, Quart, and FrameMaker
CMS (e.WordPressress)
Pay-Per-Click Advertising (PPC)
Conversion Rate Optimization (CRO)
Certified Professional Technical Communicator
A Few More Things I've Achieved
Google Analytics Certificate, 2017
Best Employer, 2018
Sample 2 
Julie James 
Copywriter
562-9985-4455
Watch my portfolio here: juliejames.com
Summary of Professional Experience
Copywriter with 12 years of expertise in the advertising industry. 
Committed to generating high-quality and innovative content, such as articles, web content, advertising, commercials, brochures, and publications. 
Experienced in a spectrum of writing styles and a robust longing to accomplish excellence. 
Committed team performer who relishes co-operating with others on fresh inklings. 
Competent with a liking to go above and beyond what is anticipated.
Skills
Terrific writing skills that enable me to efficiently transmit information to related audiences by converting my impressions into the script. 
Outstanding attending proficiency, which comes in handy while heeding to clients' expectations and requirements and providing them with exactly what they want. 
Strong commercial knowledge that helps me to comprehend how a product expansion, its publicity, and deals procedure function, as well as how to reach out to target consumers intelligently.  
Excellent creative thinking skills that aid in the resolution of writing problems and the generation of fresh and unique ideas. 
Excellent customer service abilities that enable me to communicate with my clients and colleagues in a clear and effective manner
Work Experience 
Copywriter: From November 2010 till the present
To advertise items and services, write advertising text that will effectively reach customers in the proper target markets.
Discuss products and services with customers to get all of the specifics and specifications so that the right advertising strategies and themes may be used.
Using innovative concepts, create content for the internet, publications, and broadcast media.
To increase the number of sales, research what features will make items and services more appealing to buyers.
May 2005 – November 2010: Copywriter
To guarantee buyers were reached, I wrote persuasive texts for brochures, websites, and commercials.
Ensured that budgets were adhered to and the work was finished promptly.
Search engine optimization strategies were used, and content was reviewed and revised as needed by clients.
I collaborated with creative directors and account managers to develop concepts and schedules that were appropriate for the projects at hand.
July 2003 – May 2005: Web Content Writer
Clients were contacted to determine project requirements, and editing rules were followed.
Created unique, entertaining pieces that were brief, informative, and simple to read.
Worked with developers and other IT employees to resolve technical issues with the online content display.
Education
Bachelor of Arts in Advertising (BAA) was awarded in 2003 by Michigan State University. 
Interests and Hobbies
Both at work and home, I adore writing. I have a blog where I offer recipes, DIY projects, exercise, healthy eating, and other lifestyle subjects every week. In my spare time, I enjoy swimming and running to stay in shape. I volunteer at a homeless shelter in my hometown once a month.
Sample 3
Max Marcus 
Digital Copywriter
+359 88 888 8888
NYC, New York
Watch my portfolio here: marcusmax.com
Experience
1)Copywriter 
Springworks Ltd 
(NYC, New York)
(2012-2014)
Spring works Ltd is a blockchain-based data management platform that aims to make the exchange of ad impressions and data more fair, accurate, and efficient.
With content modifications, we increased landing page conversion by 75% and boosted keyword ranks by 65% on Google.
Maintaining a social media routine, posting 15+ times a week on Instagram, Facebook, and Twitter, and growing my following from 5,000 to 250,000 in two years.
In one year, I wrote video scripts for educational series on YouTube, which received over 5 million views.
2)Junior Copywriter at Thompson Ltd. (2014-2016) in New York City
Company Description A/B testing ad wording variations to determine the best performing choices resulted in a 120 percent ROI with Facebook ads. 
Collaborated with the Marketing and Development departments to exceed quarterly KPIs and achieve a client retention rate of 98 percent.
For more than 25 clients, I created a brand voice and tone.
3)Getworks Group Freelance Writer (2016-2018)
New York
The Getworks Group is a global online community of talented and experienced writers.
In January and February 2017, my content had over 100,000 views.
Since September 2015, I've been active in academic writing.
For two weeks, I worked as an educator and assistant manager at Pearl Express.
4) Freelance writer, Thunberg (2018-2020)
Thunberg, based in West Virginia, is the world's largest online marketplace for freelancing services, with prices starting at $5 per work completed.
Education
Advanced International Studies Master's Degree
GPA 3.75 / 4.00 Diplomatic Academy of Vienna MSc, International Education University of Oxford
Achievements
ECSA-certified
A Certified Security Analyst from the EC-Council (ECSA).
MTA certification
Passed both the ASP.NET and C# Microsoft Technical Associate examinations.
Languages
Proficiency in English (IELTS: 8.5)
French-Intermediate
Skills
The social media marketing approach
Editing
Proofreading
A/B testing in advertising
Marketing via email
SEO
Searching for keywords
Sample 4 
Jake Howell
46710 Crape Town, California, MA  Phone +1 (555) 228 8657
Experience
Freelance Senior Copywriter
Chicago, IL
08/2014 – present
Develops content creation and copywriting concepts for automobile websites in collaboration with the ACD and department team.
Reports to the Project Manager on the status of copy-related creative development.
Develops content planning and/or editorial outlines for long-term communication strategies in collaboration with the Director of eCRM.
Develops concepts for SOCIAL MEDIA campaigns and websites in collaboration with the Creative Director/Associate Creative Director and department team.
Strategic brainstorming, campaign planning, creative brief formulation, and creative execution are all areas where I excel.
Working with Marketing and E-Commerce teams to build seasonal creative strategies and creative concepts for important promotions using Creative 
Briefs and under the leadership of senior creatives.
Freelance Copywriter, Philadelphia 
From May 5, 2002, until November 11, 2007.
Recommend improvements to work process methodologies, equipment performance, and product quality.
Editorial work may be performed as needed.
Work closely with designers to ensure that the copy and the visual design are in sync.
Working with senior creatives or project managers to ensure that the copy tone and style match the visual tone and style.
From inception to completion, you'll be in charge of several projects. On-time and on-budget completion of projects
A worker who is quick and adaptable
Please provide a link to your portfolio and a copy of your résumé to be considered.
Education
Bachelor's degree in English, University Of Massachusetts Amherst 
Master's degree in English, University Of Massachusetts Amherst 
Skills 
Exceptional text processing abilities
Presentation and bargaining abilities are essential.
Ability to write well
Working under duress and meeting deadlines
All copy for websites and other interactive communications initiatives is written, revised, and edited.
Follows creative briefs by interpreting directions and effectively communicating outcomes to team members.
Develops content creation and copywriting concepts for automobile websites in collaboration with the ACD and department team.
Examines project teams' work, paying special attention to design and messaging consistency, strategic accuracy, and adherence to client goals and brand guidelines.
Delivers goods on time to fulfill defined deadlines by communicating the progress of copy-related creative development to the Project Manager.
Sample 5 
Gina Lowell
Senior Copywriter 
4654 3210 Los Angeles
MA
Ph 4434-6678-9986
Experience
Senior Content Strategist & Copywriter 
Los Angeles, CA, from August 2016 to the present.
Collaborate with security researchers, product managers, other marketing teams, and other stakeholders to collect source materials and create an asset structure.
Commitment to completing the high-quality job on time when working under duress
Create Tier 1 and Tier 2 messaging, such as for the web, social media, and internal communications.
Assist with the development of editorial standards for publications aimed at an external audience.
Knowledge of blogging platforms and/or content management systems is a plus.
For campaign launches, provide high-quality, interesting white papers and solution briefs.
On a variety of marketing platforms, polish and modify the copy.
Branded Content Senior Copywriter
Dallas, TX
08/2011 – 02/2016
Assists the creative director, visually creative, and producer in ensuring that all work is produced on schedule and to the client's satisfaction.
In the development of ideas, collaborate with Strategy and Media.
Create copy for use on social media and other new media platforms.
With a media-neutral attitude, drive practices that stimulate idea generation.
Microsoft Word and Office Suite Proficiency
Dedicated to the minute details
Sound editorial judgment.
Senior Copywriter
Houston, TX
11/2007 – 02/2011
Maintaining strong copywriting standards and ensuring that every copy is of good quality
Creating innovative notions and ideas
Having a comprehensive understanding of the actions of competitors and the target audience
Interacting with project teams to gain a better understanding of the company's goals and demographics
Collaboration with art directors and designers to ensure that copy tone and style match the visual tone and style
Copywriting for advertisements Copy that is clear, convincing, and unique.
Education
ROWAN UNIVERSITY- English Bachelor's Degree
Skills
Strong conceptual talents, as well as an understanding of how copy connects to art, design, graphics, and typography, are essential.
Strong 360-degree thinking ability, exceptional writing abilities, and a thorough understanding of the digital landscape
Strong conceptual ability, exceptional writing abilities, and a thorough understanding of the digital landscape
Ability to handle multiple projects and tasks while maintaining highly structured, detail-oriented work and meeting deadlines
Computer skills and a thorough understanding of design applications are required.
Ability to work in a fast-paced atmosphere, handle numerous projects at once, and respond promptly to feedback.
Strong creative, analytical, and communication skills, as well as impeccable attention to detail
Closure 
So, this is how you write a copywriter's resume with all your skills, experience, and objectives. Remember the three C's- keep your resume clear, concise, and coherent. Present all the information in bullet points and sections and always add an 'other' section in the end. Turn your skills into your employer's benefits and show them how there's no one better suited for the job than you. Once you're done with this, all you need is a cover letter and you're good to go!
All the very best with your next job as a copywriter! 
Copywriter Resume Examples, Skills, Objective