There is data required for changing or altering the business design if something is not working out over time. There are many areas in business-like products, services, or marketing. Each area needs significant and consistent efforts to survive and grow in the long run. Let us know how to write a business analyst resume with examples.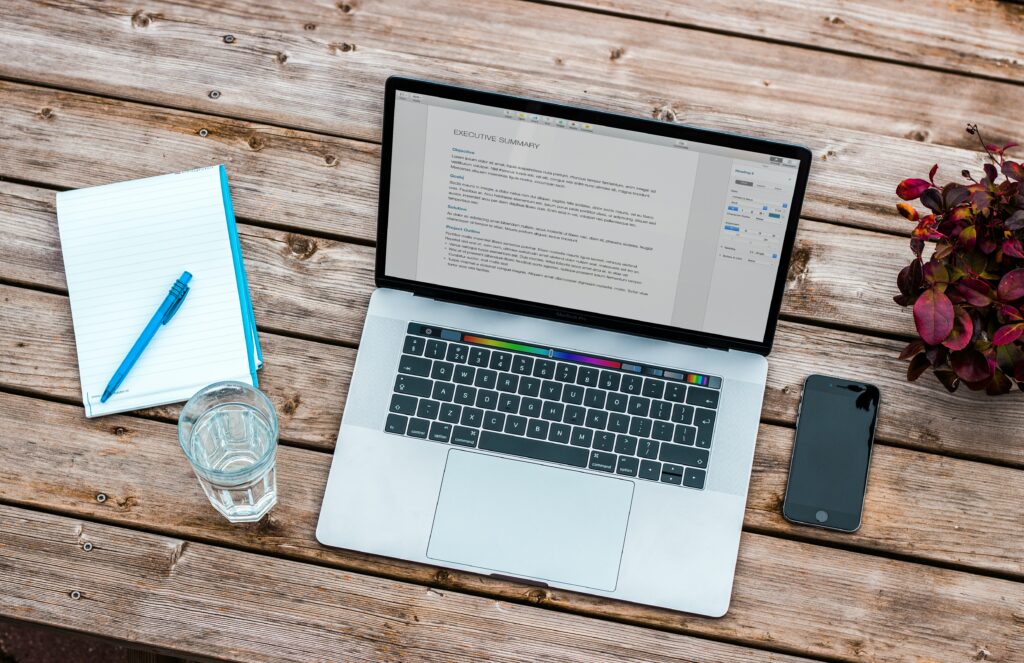 The business analysts with the help of data try to solve the different problems that might be prevalent in your business structure. Also, you will get access to technology and digital medium so that will help the business in becoming more efficient.
Duties and responsibilities of a business analyst
There are many departments in an organization with departmental heads for each one of them. Each department is allocated some funds on a regular period and after the completion of that period, reports are prepared where the efficiency is judged whether the funds have been utilized properly or not.
This is the job of a business analyst where reports are judged and necessary feedback is provided to the head of departments so that next time they can optimize their functions.
Following are the daily duties and responsibilities of the business analyst:
Identifying the requirements
First of all the business requirements are analyzed that what a business is lacking or what needs to be further invented. The problem which is arising is coming up due to which factors, what needs to be solved. Competitors also sometimes create a problem so that needs to be solved.
Sometimes instead of solving an old problem, a new process is invented where we completely move towards a new direction which is much better than keep on solving the old problem. This is a much better way of moving forward that you should not give too much time to a particular problem, it might increase your cost. Instead, you can move in a different direction.
Fulfilling the requirements
After the identification process is done and we are sure with carrying out that strategy now it is time to getting prepared for the necessities and required resources before we start the implementation. The resources might include land, labor, or finance.
We look forward and try to analyze that what will the future look like. This is done so that necessary actions can be taken and we can save the future.
Getting the approval of the administration
The plan that is developed is now kept in front of the administration and a step-by-step plan is prepared where numbers play a key role. The report is not prepared upon anyone's assumptions, it is purely prepared on the basis of data. Basically what will be the result of our action is finally judged and presented here. After the approval of the administration, the plan is implemented.
Monitoring and keeping a check on the process
We should be flexible with the plan which has been implemented. There are many new changes in the industry or government policies that can have an adverse effect on us if we do not adapt to them. Some of the major changes that affect the functioning are technological changes and competitor's huge changes in strategy. We must always be adaptive and evolving.
Skills required for business analyst
A business analyst is a field that requires both technical and non-technical skills which are soft skills. As we know that a business analyst has to deal with numbers the whole day, but simultaneously he or she has to interact with a lot of people on a daily basis for which the interpersonal skills of a person must be good.
Technical skills
1) Facilitation and simplification skill
The job requires you to deal with numbers the whole day. You have to be very aware while judging and analyzing numbers. The reports are prepared by various departments, so you have to analyze the shortcomings in the report and further improve those shortcomings. The reports might be prepared quarterly, monthly, or 2 times a year.
2) Data and detail-oriented
The job requires you to analyze and make a decision on the basis of available data. We cannot make or create assumptions. The whole industry runs on numbers. Like for example, there is an MNC that deals in textiles. Majorly they specialize in women saree. Now they have many stores in the country and now they are gathering data that from where most of the revenue comes in and where the stores are not functional or are making losses. This is known as keeping a check on our actions. So the MNC now decides to shut down the loss-making stores and continue and expand the most profitable stores. This is known as working on the basis of data.
3) Cost analytics
Making the best use of available resources is called optimization. Therefore you need to make the best use of the finance that has been allocated. The departments are allotted some fixed budget after every certain period of time. Now necessary advice is also provided for utilizing those resources, after the completion of that period the analysis is made for determining the inadequacies and what should be done in the future.
4) Networking and technology
We must be well versed with technology like tech-savvy so that we have an insight into how to use the technology devices and also how to use the software provided to us. Not knowing how to use the technology and software algorithm will land you in big trouble.
Non-technical skills
1) Communication skills
You need to interact with people the whole day, discussing different ideas and concepts. Each department has its own functioning and if you are managing those departments then you have to provide advice to them also on how to perform more effectively or at least solve their current problems. You need good communication skills and good convincing power.
2) Problem-solving and analytical skills
There might be any problem arising out of anywhere at any point in time therefore to solve that problem you must have a sharp mind for proper analysis and understanding of the problem. After understanding the problem you can instantly come up with a solution. This is very important because all the tasks are based on time, you cannot spend more time on a particular problem.
3) Organizational skills
Team coordination and framing of tasks are a part of organizational skills. Each department gets their responsibility which they have to finish within a stipulated period of time. Also while doing this process team members often go through conflict so we have to make sure that everyone approves on common ground.
4) Flexible and adaptive
As stated above that there can be major policy or technological change which can have a major impact on our cost so we need to be very flexible and adaptive so that we can get on with the new process and complete the task.
Business analyst salary
This job has more duties and responsibilities than other jobs available in the market. Therefore the salary is also more than other average jobs as we see in the trend.
The best place for a business analyst job is the United States. There are many job titles in this field also as there are various job profiles. You can specialize in any one of them. There are IT, management, business performance, application, and business solutions.
The salary of all of them does not differ much. The main variations come because of experience and your expertise.
The average salary of a business analyst in the United States is $70000. The highest paying field is IT business analyst in which the salary goes up till $95000 also. All the specializations are lucrative and attractive, you can choose the one according to your interest.
Resume example
You need to put 4-5 things in the resume:
Education
Experience
Skills
Certificates
Personal information
————————————————————————————————————
LAKSHYA RELAN                                                                            mobile: 70XXXXXXXX
Business analyst                                                                 email: [email protected]
Working in the field for over 10 years. I have the necessary experience in 2 niches- business intelligence and IT. I have good communication and analytical skills which allow me to manage my workload and stress. Also, my certificates are proof of my excellent work during my previous jobs
Education:
Completed high school from XXX
Completed intermediate from XXX
Completed/ pursuing graduation from XXX
Specialized in XXX
Experience:
A business intelligence analyst in XXX company from 2010-2014.
Working, installing, and setting up software for IT companies.
Analyzing the data and providing specific solutions.
Writing or developing the final code.
Well equipped with java, SQL, and tuning, and preparation of reports.
Business IT analyst in XXX Company from 2015- 2020
Software analysis, design, and development.
Analyzing the functional requirement and implementing the solutions
Working and managing interns and new business analysts.
Helping in collaboration and making presentations for the clients
Skills
Report making
Working on projects and problem-solving
Maths and number skills
Multitasking skills
Certificates
SENIOR BUSINESS ANALYSIS PROFESSIONAL 2014
SENIOR BUSINESS IT ANALYST 2020
PERSONAL CONTACT INFORMATION
PHONE: 70XXXXXXXX
TWITTER:
LINKEDIN:
EMAIL:
————————————————————————————————————
 Objectives of business analyst and resume:
You can write your goals and career objectives in the objectives section. Though they are not the only criteria they can provide you an initial boost and set a good impression in front of your employer. Some of the general career objectives that fresher gives to the manager are:
Make a place for me in the organization
Grow and develop my skills and knowledge in different fields
Fully utilize the skills and keep my department's efficiency to its fullest
Have a major contribution to the company's success
Work with a reputed company where skills can be utilized to their fullest
Taking up a challenging career
Willing to take up more responsibility
Obtain practical learning experience
Learn communication and interpersonal skills
Develop my analytical and soft skills
Some of the objectives that can be written in a business analyst resume are:
Learn new techniques and broaden the skillset, also get to know about new methodologies by experiments.
Learn and develop new skills to get broader and wider exposure. When you work somewhere for a long time you definitely build your skills and when you change your way of working that could really improve your personality.
Working with different types of people can be really interesting and helpful where you face many challenges but when you try and overcome those challenges you develop as a person.
Adjusting to the corporate culture can also help because learning about office structures and office politics can be very lifesaving.
Taking up more responsibility so that you can form new and more relationships with more people. If you learn the skills of forming good relations with other people you can excel in life.
Developing leadership skills because when you work in this field, after a period of time you are given some junior who can learn your work and also assist you with the same. The juniors need to be managed which makes us learn leadership skills on how to get work done.
You can also enhance technical skills by working in this field, dealing with maths and numbers can be really annoying the whole day so you need to learn to manage that.
Build your soft skills like communication and problem solving so that you can take up any problem and solve that immediately within a given time frame. Also, you need to interact with clients and business administration executives the whole day so you need to have a strong convincing power.
How to write a good business analyst resume?
This is a very innovative field where the professionals are responsible for the company's efficiency and growth. But along with the change of time we need to continuously adapt ourselves to stay relevant. The below things must be mentioned on your resume to make it look good and powerful:
1) Start with a brief introduction
In the introduction, you can start by putting attractive points so that manager takes out time to read the full resume. Also, you can put your role, responsibility, and position of your previous job to put a good impression because they cannot devote a lot of time to one resume only. There are tons of applicants.
Your work experience in numbers will play a great role so you can describe your duties during your previous job. Also, describe the challenges that you faced and cleared during the previous job which will help you in the future also.
2) Describe your education
Write down all the academic details, percentages and most importantly any special achievements or competitions that you won must be specified. The high school and intermediate school percentages must be specified.
There are many interschool or district level or national level competitions in which students participate. Apart from that, there are Olympiads which are considered to be very competitive so if you have received any certificate you can mention that also.
3) Describe your earlier experience
The previous job might have taught you something which could be worth so you can mention that in your resume as well.
The job role, what were the responsibilities given to you, and the duties that were assigned to you. This is all you can mention in the resume. If you worked in various profiles then describe separately what the job was and what all skills you acquired.
Also, mention the qualities and expertise you built so that the employer might get to know you fully. There might be a possibility that you might get the same job profile here also.
4) List all the demanding skills you have learnt or acquired
One very important point that candidates fail to mention is the skills that they have acquired. Even small skills prove to be useful and of high worth when they are focused on properly.
Like for a business analyst, the in-demand skills are coding, programming, and data analysis. These skills are the most basic skills that are to be learned properly and should be highlighted because at crucial times these skills are lifesavers.
Also, you should have knowledge about data storage and databases so that you are capable of taking decisions and solving problems.
Making and analyzing reports is also one of the main tasks which should be learned properly. You have to be a link between the head of departments and administration so you need to keep all of them convinced. Providing feedback to the HOD and presenting the performance reports in front of the administration is not an easy task.
5) Name all the certificates and specialization
Many times you are provided with certificates and appreciation letters by the company for your good qualities or punctuality and hard work. These certificates are proof that you as a person are very trustworthy and technically sound.
Some employees pursue a specialized course because they target a specific post or job in the organization so they build their skills over time and become eligible for the post.
Apart from that the organizations also provide some appreciation certificates to the employees who are well deserving so that they are motivated for the job and they continue doing good work.
While leaving any job a leaving certificate is provided on which the name of the employee along with his or her post and some feedback is provided. List and mention that certificate also.
6) Provide your contact details and social media handles
At the last, you should provide your contact details so that the company can contact you in case they plan to hire you or discuss something important with you. You can provide your contact number, email address, social media handles.
Make sure you provide social media handles that are professional like LinkedIn or Twitter and not of Facebook or Instagram. Or else you can keep it basic and maintain the contact on email.
Conclusion
Every organization wants to hire employees which are eligible for providing value to the organization and keep the organization's atmosphere cool and calm.
Business analysts have a good skill of managing stress and solving the problem with the help of data.
Also, the demand for this profession is expected to increase in the coming future so this field can be considered to be growing but you need to build better and modern skills according to the current time.
Specialize in one or the other niche to target and narrow down your field.
FAQs
1) How to start your career as a business analyst?
A business analyst is a professional and technical field. Employers demand at least a bachelor's degree in business or technology. However, pursuing a master's degree will help you gain more knowledge so you can pursue that also. Further, you can go into a specific field related to technology or management but you have to learn the fundamentals and skills that are required.
After getting your degree and building your necessary skills you can start working under someone as their assistant. This period will teach you communication and problem-solving skills, so you can do that.
Later on in your career, you can become an individual professional and start on your own instead of working under someone else.
2) What do business analysts do?
They fulfill the technical and methodological requirements for the business if some area in the business is going wrong and what are the implications of government policies on the industry.
They change or develop/ modify the product line of the business if required. It depends on whether you are in a product business or service business.
They manage the company's projects and look forward if there are any requirements to be fulfiller, what all opportunities are coming up in the future. How the competition is behaving and what could be the possible threats for the business in the future.
3) Is there a course for business analysis?
You have to pursue a bachelor's or master's degree in management or technology. Apart from that, you can pursue any specialization if you are interested in whether it is IT, the management or business solutions, or any other.
Business Analyst Resume |Examples |Writing Guide