So you want to be a beekeeper? Well, you're in luck! The demand for beekeepers is on the rise, and with the right resume, you can land the perfect job in this exciting industry. This guide will teach you how to craft the perfect beekeeper resume, from start to finish. We'll take you step-by-step through each section of the resume while offering advice and examples. By following these instructions, you'll be sure to impress any potential employer!.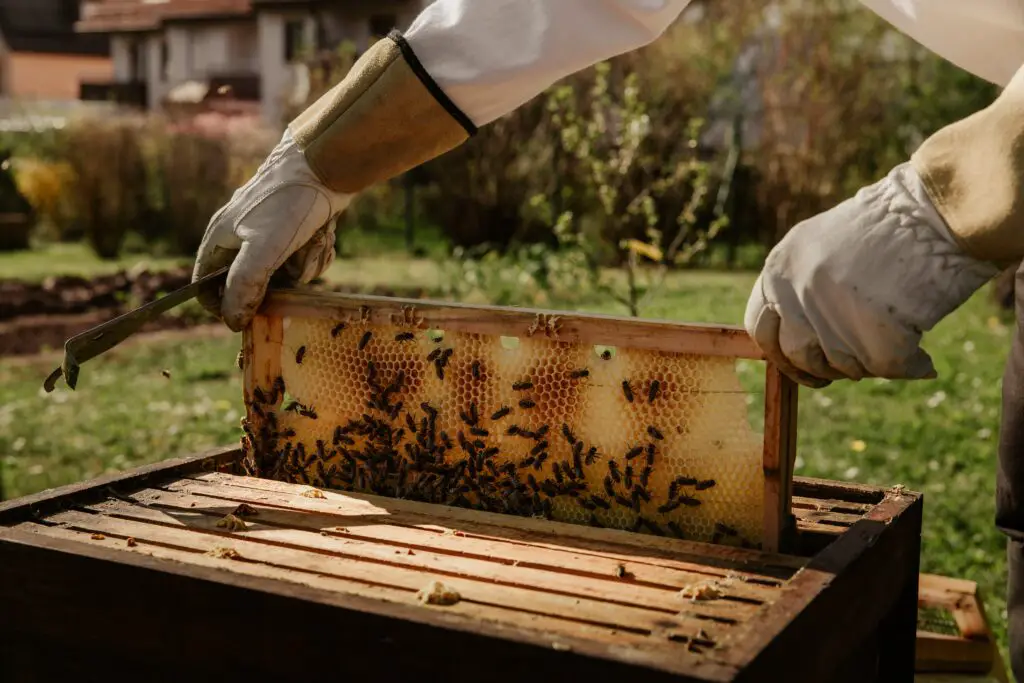 Beekeeper Resume
When it comes to crafting the perfect beekeeper resume, you first need to list down your skills and experience. You should emphasize your expertise in beekeeping, honey production, and honey harvesting as a beekeeper. You can also include any agricultural experience you have, as well as any transferable skills that you may have acquired from other jobs.
Your resume should be neat and well-organized, with a professional layout that will make it stand out from the rest. Use a straightforward font, and make sure all of your contact details are current. Make sure to proofread your resume before sending it off, so that there are no mistakes.
Understanding the Job Description
When you're applying for a beekeeping job, the first step is to make sure that you understand the job description. Reading and understanding the job description is key to crafting the perfect beekeeper resume. Once you are aware of what they are seeking, you can ensure that your resume emphasizes your skills and experience that are relevant to their needs.
Crafting the Perfect Beekeeper Resume
One of the most crucial resources you have for your job search is your resume as a beekeeper. You have the chance to introduce yourself and highlight your qualifications to potential employers. Knowing precisely what to include and how to format it, however, can be challenging.
That's where we come in. We've put together this guide to help you craft the perfect beekeeper resume. We'll cover everything from the basics, like your contact information, to the more detailed sections, like your experience and skills. So read on, and start crafting your perfect resume today!
Experience and Skills Needed for a Beekeeper
A beekeeper must possess certain skills and experience to be successful. As a beekeeper, you should have a strong knowledge of bee behavior and the tools associated with beekeeping. Managing pests and keeping an eye on the health of colonies should also be possible.
Additionally, you should have some experience handling hazardous materials, such as pesticides or fungicides. You should also show that you can identify diseases in bees, as well as recognize signs of stress in colonies and how to intervene appropriately.
Finally, it's important to indicate that you are safe with all the necessary safety protocols related to being a beekeeper. This includes wearing appropriate protective clothing and following all safety regulations when handling bees and their hives. Demonstrating on your resume that you can do this means employers will know they are getting an experienced professional who is going to contribute positively to their team.
Highlighting Your Knowledge and Achievements
Another important part of writing a great beekeeper resume is highlighting your knowledge and achievements. You may not have much work experience in the field, but you can still show off your expertise in beekeeping by listing academic qualifications, certifications, and relevant memberships.
You can also highlight any special training you've had or extracurriculars that demonstrate proficiency in the field. For example, if you volunteered at a local apiary or joined a club dedicated to beekeeping, be sure to include those details on your resume.
Last but not least, be sure to mention any honors or awards you have received for your beekeeping efforts! These are a great way to show off your skills and specialties as well as attract potential employers.
Formats to Use When Writing a Beekeeper Resume
There are a few different formats you can use when writing your beekeeper resume. The first format is reverse chronological, which places your most recent employment first and then the rest of your employment history. This is generally seen as the most efficient and effective way to present a resume.
The functional format is an additional choice. This strategy emphasizes your abilities and successes rather than your prior employment. experience. It's best used if you have limited experience in beekeeping or if you want to showcase a special skill set related to beekeeping.
Finally, there's the hybrid format, which combines the two previous formats. This allows you to emphasize both your skills and experiences. Keep in mind that this format may require more work on your end, but it can also be very effective if done right.
Double-Check Your Beekeeper Resume for Mistakes
Now that you have the perfect beekeeper resume, let's make sure it's mistake-free. So before you submit it, double-check it for typos, grammar errors, and anything else that can give the wrong impression.
Consider getting a second set of eyes to read through your resume if you want to elevate it. It's never a bad idea to get a second opinion to make sure that everything reads as intended and there are no glaring errors on your resume.
Lastly, save your beekeeper resume as a PDF version and make sure the formatting is looking its best before sending it off. Creating a PDF version will ensure that all potential employers have access to your resume in the same format no matter their device or software preferences.
Get Second Opinion
If you're feeling stuck or don't know how to start, looking at beekeeper resume examples can be a big help. Seeing detailed resumes from experienced beekeepers can help you get clarity on what you need to include in your resume.
Take a look at samples from other beekeeper resumes getting some ideas for yours. Take note of the knowledge, abilities, and credentials needed for the position and how each resume lists them. You might want to list your experience with apiary maintenance, honey bee diseases, colony management, and other topics relevant to the position.
Make sure you also take notice of how the individual formatted their resume and pay attention to the design elements they used. Taking an example-based approach is a great way to get familiar with the basics of crafting your beekeeper-focused resume.
Common Mistakes to Avoid on a Beekeeper Resume
One of the biggest mistakes you can make is not focusing on the specific skills needed for the role. Make sure that you highlight any relevant experience you have, such as working with swarms or hives, honey extraction or harvesting, and any other key skills that will allow you to stand out from the crowd.
Another mistake is being too generic or vague in your objectives section. It's important to be clear and concise in this area, so be sure to highlight the specific job position you're applying for and how your qualifications make you an excellent candidate.
Finally, don't forget to proofread your resume multiple times—you want to make sure there are no typos or grammar mistakes that will take away from the quality of your document. A well-crafted beekeeper resume is essential for standing out from the crowd, so take your time and make it perfect!
Conclusion
So, you want to be a beekeeper? It's a noble profession, for sure, and one that's necessary for the health of our planet. But before you can start tending to hives and harvesting honey, you need to make sure your resume is up to snuff. This guide will walk you through the essential elements of a beekeeper resume, from your experience and skills to your education and volunteer work. 
Beekeeper Resume – Know More