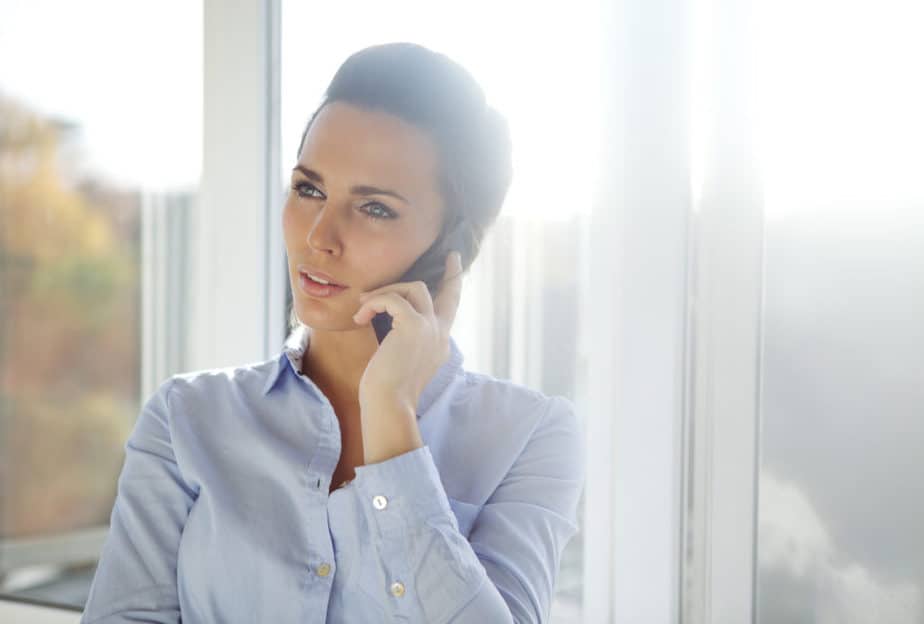 Amazon, today does not need any introduction if you are a big online shopper or fan of Jeff Bezos. But for the ones living under the rock, Amazon is one of the most used online app stores that delivers its product to almost every corner of the world. You will be shocked to know that Amazon was supposed to be just a book store but the entrepreneur mind of Jeff Bezos made his company the provider of almost all the categories of things that can be sold say it be electronics, clothes, home decor, book and many more. The topic is 'What to expect from an Amazon recruiter If they call you after the interview?'
Getting employment in Amazon has become the dream of many and so the competition is getting harder and harder after each passing second. Every candidate is talented in their way so it becomes hard for the recruiter too to select the best candidate for the job. So, they have a long process of selection that sometimes includes more than just a single interview. Here are the steps that occur after you apply for the job on Amazon.  
Steps that occur inside of the Amazon before you can expect a call from them:
Screening:
Amazon receives thousands of applications every hiring season, while the job they open applications for requires just a few people. So, screening those applications becomes necessary to reduce their options for hiring out of the thousands of applications they receive every year. 
In the screening process, they select the candidate based on their resume. The ones whose resume is a bit different get selected while the rest of the candidates have to try next hiring season. Here are some tips to get selected in this round:
Include all your achievements in the resume.
Try to include a letter of recommendation, if any.
Write about your internships of workshops and highlight them to make sure that the recruiter sees them.
Attach a cover letter with your resume so that recruiter will know how much you are willing to work for the company.
Phone interview:
After the screening process, the ones who are selected receive their first interview call from the recruiter. In simple words, you can take phone interviews as the second screening process. Here the recruiter takes a small interview at the phone call itself and then again selects a few out of these to reduce the numbers of candidates for the final selection for the job. Here are some tips to excel in the phone interviews:
Talk respectfully and show as much enthusiasm as you can through the phone.
Try to talk slowly and in full sentences.
Answer every question confidently that is being asked by the employer.
Try to keep your nerves calm.
Stay away from the crowd for that time being and give the interview as calmly as you can.
The actual interview:
After you pass the phone interview round, you will be called for the actual face-to-face interview. This round is going to be a hard one as only the best out of all reaches this round. The interviewers who will be taking the interview could be a single person or could be in a group of 3-4 persons. In the face-to-face interview, you not only get evaluated for the answers you give but you are also evaluated by the way you speak or sit down. Here are some tips to excel your interview:
Try to maintain eye contact with your interviewer.
Sit with correct posture and keep your hands on your thighs and not on the chair's hand rest.
Answer with confidence.
Make sure you do not fiddle with your hand and show interviewers that you are nervous.
Keep your basics of Amazon clear so that there is no chance for you to not say anything.
Smile from time to time so that the interviewer gets comfortable with you and vice versa.
Most of the questions that will be asked will be based on your resume, so make sure that you stay true to your resume.
If you don't know the answer, tell them that you cannot recall the topic at the moment but do speak something and avoid staying silent after questions.
Call after the interview:
After the interview, you will get a call no matter if you are selected or not. Sometimes you will get a mail and not a call based on how hectic it gets for the recruiter but most probably it will be a phone call. At the end of the interview, you will slightly get the idea of whether you are selected or not by judging the attitude of the interviewer towards you. 
Make sure you make up mind for both positive as well as the negative response to stay away from negative emotions like anxiety, depression, and sadness. The recruiter will take almost 4-5 business days to reach you after the interview. So don't panic if you don't get a call immediately after the interview.
What to expect from the call?
If you are not selected, then the recruiter will simply call you and say something like this, "It was great to take your interview, but we are sorry to inform you that you have not been selected. We are sorry, but we hope to see you next time. Thank you." They will talk no-nonsense and get to the point almost immediately. At that moment, we advise you to not feel low and confidently revert with a nice to meet you too or thank you. 
However, if you are selected, you will come to know about it just by their tone of speaking. The recruiter will be happy to inform you of that. "Congratulations on being selected for the job in our company or something like welcome to the company, see you soon, etc. 
What we want to advise you all about is that, positive or negative does not matter, what matters the most is your efforts which you will put into your work if you are passionate. So, take every opportunity that comes your way, and one-day success will find you. 
Things to do while waiting for the call:
Keep applying for other jobs. 
Don't only keep waiting for the response from Amazon.
Be an opportunist.
Keep studying and expanding your knowledge.
Don't panic if you don't get a response within a week. They will eventually reach out to you sooner or later.
Frequently asked questions (FAQs):
How many days does Amazon take to call back after an interview?
Ans. They normally take 4-5 business days to call you back for your final result. Sometimes they mail about the results and send it to you. So, keep checking your mail.
How many interviews are taken in Amazon for a job?
Ans. Generally, there is a single interview but sometimes Amazon takes two interviews to cut out few candidates if there are a lot of applicants for that hiring season.
How hard is the interview?
Ans. It is not that hard. You just have to stay confident and answer questions properly.
What to expect from an Amazon recruiter If they call you after the interview?