Have you recently filled out the form for a job and are waiting for the interview? If yes, then you will know how hard it can be to get passing results in an interview for a decent job. When a company posts a job opening, there is a high probability that there would be an influx of prospective job candidates. Not only is it hard to get the job but it's also hard for the hiring manager to decide who is best suited for the position. Hiring managers need to assess all the candidates to see who has the best skill set and attitude necessary for the position. They would check whether you can benefit the organization as a whole. Let us learn how to answer the question 'What Makes You Stand Out from Other Candidates?'.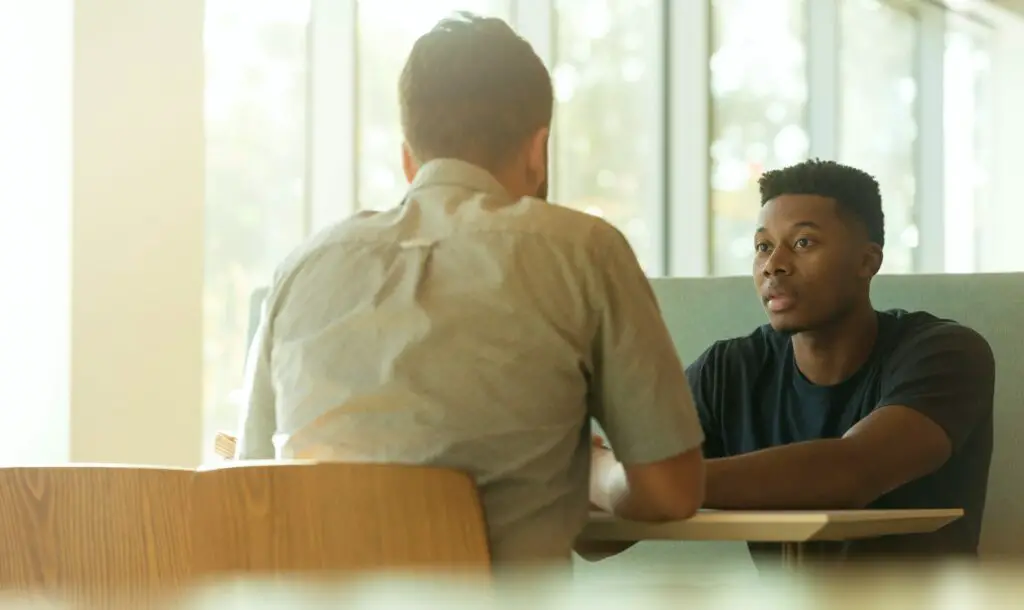 What makes you stand out from other Candidates? – How to answer?
Keeping that in mind, ensure that you do everything in your power to make yourself stand out from the crowd of candidates. Although the interviewer may not ask you this but always keep this question in your mind, "what makes you stand out from the other candidates?". Your answer should always emphasize your uniqueness.
In this article, you will learn why interviewers ask this question, the steps taken to prepare and deliver the answer, and some sample answers that will help you score in your job interviews.
Why Do Interviewers Ask This Question?
As you know that there are going to be plenty of candidates for the post you applied for, they will also have the list of skills you may mention during the interview. So with this question, the interviewer would like to know aboutyour personal experience and how you prepare for the position you are interviewing for.
At times you might feel nervous and begin to doubt yourself but remember that you may never meet those candidates so it's always beneficial that you focus on yourself while answering. Let them know your positive side and all that you can bring to the table. You might feel difficult to talk yourself up but always remember that the interviewer is willing to look for more than your job skills. So be confident and show them that you are the ideal candidate for the job.
How To Prepare and Answer This Question?
Before you join the interview, it's always the best idea to prepare in advance. Try to learn more about the company and position you are applying for. Remember that your main focus should be the company's interests. 
Let's look at some of the tips that will help you prepare for this question:
Conduct research on the job requirements- First of all read the job description to identify all the requirements and responsibilities. Next,try to have a firm grasp of the experience level mentioned in the job description. This will help you shape your answer in a way that you can perfectly include your qualification, skill sets, and your traits that complement the job.
Try to back up your claims- Try to explain everything you suggest that may include your skills or traits with examples. Don't just say one thing and move to the next. Try to concisely explain the things you talk about. For example, if you like a certain brand, explain why you like it.
Create a proper list of your qualifications- It's a good idea to compare your own skills and qualifications with those mentioned in the job description. Next, select those skills that are your strong points and use them as the foundation for your answers. These skills may include professional skills, relevant experience, etc. This will help you stand out among the other job candidates.
Explain some of your USPs-From time-to-time interviewers tend to look for candidates who have unique skills and talents. Try to find your unique selling point and expand on it. Then during the interview try to talk about these USPs and how they can benefit the company. This will surely help create a positive impression on the interviewer.
Try to focus on the main topic- If you are talking about the unique points that set you apart from other candidates, then make sure that you keep your answers relevant to the job. Don't talk about unnecessary things that have no relation to the job or the company.
Some Potential Skills to Highlight During the Interview
High motivation
Love for the company
Your experience in the sector in which you applied for
Your organizational skills
Your management skills
Your love for the sector you work in
Make sure that you don't complicate things. It's highly possible that you can say some things that are similar to what other candidates say, but remember that you can properly explain them yourself.
Sample Answers that Can Be Beneficial During the Interview
Connections- "I'd go with my field contacts. To be honest, closing a huge business is all about whom you know and who you are friends with. I've worked in the automobile industry for many years and have always valued networking. The product managers and buyers from various firms all know about me, and I can almost always obtain a meeting with a decision-maker from any automobile company in this region. And I'd want to make use of my relationships in the job with you."
Motivation- "My motivation to do well in work. I am really committed to my own professional growth and will always give it my all every day at work. I think that you receive from a profession what you put in, and I'm eager to work for a reputable organization in a capacity that will allow me to advance here."
Eagerness- "My eagerness to obtain this position distinguishes me. I've been applying for jobs, responding to offers, and submitting my résumé to employment agencies, but nothing has worked. You are the only employer that has asked me for an interview, which means everything to me. Since I'm not a lazy person, I want to work and make a difference with my time in this world. I'm aware that job hopping is common in our industry. If you give me a chance, you can be certain that I will not leave this location anytime soon—as long as you are satisfied with my performance, of course."
Experience- "My years of expertise in this sector of business distinguishes me. Despite my many years of professional experience, there is constantly something fresh to learn. I take my time with my job, learn from it, and am committed to becoming a better person as a result of it. I have firsthand knowledge of the issues confronting the industry today, and I have suggestions about how I may assist this firm in resolving those issues."
Honesty- "To be honest, I don't know. To begin with, this is an entry-level position, therefore I'm sure most of the candidates have a similar background and little to no experience as I have. Second, I am confident that I have what it takes to be a great content executive, but I know that most other applicants do as well. Perhaps we all have various personalities since every human being is unique. And it is up to you to choose who has the best personality fit for the current team you have in place. But I truly hope you will select me." 
What makes you stand out from other Candidates? – How to answer? + Sample Answer