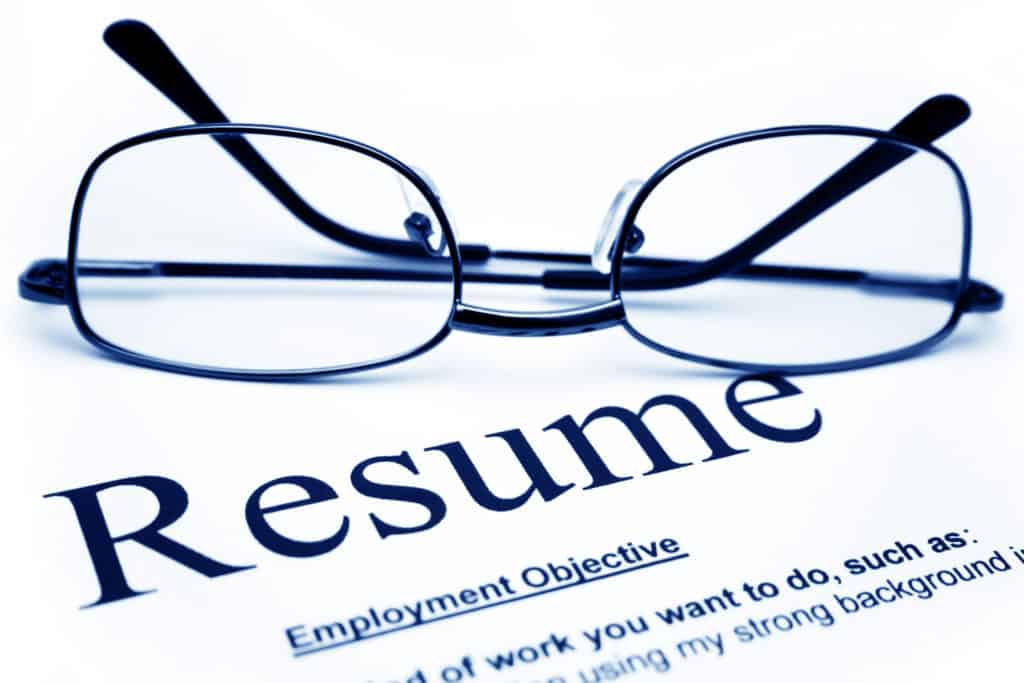 You know you will make a great product manager that every company has the dream to hire. But, the more interviews you are giving, the more rejections you are facing. You know, you will kill the job. Handling teams and clients is a piece of cake for you, but what is it that you are lagging? Maybe the companies are overlooking your potential, or they are overlooking your unorganized resume? Your resume is your mirror, which reflects you as an asset to the companies during the interviews. Unfortunately, an unorganized resume often leads to rejections as you have failed to hold your skills in front of the company. Here, we'll know how to write the perfect product manager resume?
Skills- Product Manager Resume
Let's put it. The selection panel will go through numerous resumes. So, you have to make your resume stand out from being just a piece of paper. Remember, this is the most crucial step for your selection. Mentioning skills is not enough only. Try to mention how these will benefit the company. We are providing some basic skills for a product manager's resume to stand out.
Strong leadership skills to lead the team with perfection.
Strong management skills for client handling and team management.
Mastery of Collaboration skills and negotiations.
Creativity in presentation and project designs.
Advanced marketing skills for product development and launch.
Powerful strategist to devise the best strategy for the company reading the market's ups and downs.
Expert time management skills to complete multiple projects before deadlines.
Experienced in the Product development lifecycle and project design.
Excellent analytical skills to gather market data and develop business strategies.
These are some of the basic skills that come in handy for a resume in a product management post. These are of the essence to this post. Other than this, if you have done any course in any software, you can add that in bonus like:
Improved UI/UX measure by 'X'% through increased user feedback collection, finding solutions, and adding iteration to customer needs.
Launched 'X' products in recent years with 'X'% profit.
However, these are personal brandings and not proper skill sets, but as long as things are in your favor, you may include them.
Objectives- Product Manager Resume
It is essential to know what you are doing before you do. This increases confidence and moral support by leaps and bounds. Why are you opting for this job? What are the objectives that you can fulfill for the company? Many companies review the objectives to determine whether they should continue with your resume or pick the next one. Here are some key objective examples that will get you the job.
Professional management qualities with 'X' years of experience with strong analytical and marketing skills to make the organization more prosperous.
Knowledgeable product specialist seeking to transition to the product management position with strong management and communication skills beneficial to the company.
Result-driven professional with strong analytical, marketing, and budgeting skills with knowledge of the field ready to contribute to the advancement of the company.
Hardworking administrative professional with an experience of 'X' years in the field seeking an opportunity to show management skills and product knowledge and boost the company turnover.
Accomplished management professional with extensive time management, marketing, and leadership skills looking forward to contributing to the success of a reputable company.
Your objective should be highly balanced with the skills you mentioned. You may not be able to put all your skillset in a single line, but again, the company will mention what skills they are looking for in an individual.
How to Write the 'Perfect' Resume?- Product Manager Resume
Everyone dreams of their desired position in their desired company, but not everyone gets it. The resume plays a significant role here to fulfill the dream. It is kind of a key that will unlock that position to you. So here are some simple guides to write that 'perfect' resume to help you get through the company barriers with ease.
The Layout and the Format
This is where the majority of resumes lose their importance. Try to keep the layout as simple as possible but at the same time catchy. Always remember, you are not the only one applying for the job. It is your responsibility to make it easy for the hiring manager to pick you up from the lot.
First things first, use a professional and readable font.
Stick to 11-12 pts.
Set a one-inch margin on all sides.
Use the white space wisely.
Divide the resume into different legible resume sections.
Keep headings big and write in points using bullets.
Avoid big sentences. Keep them short and to the point.
Mention specifically or highlight the skills required by the company.
Don't forget to add your photo, number, and email address.
Nowadays, many resume layout apps are available online. You can opt for any resume-building app and prepare an eye-catching resume outline. And with our tips, you can have that 'perfect' resume.
Coming to the resume format, there are three great styles from which you can choose. Understand what the company needs from you and blend your resume in one of these particular formats:
The Reverse Chronological Resume: This resume format will put your recent works in any firm forward rather than organizing them chronologically. This focuses on work experience.


The Functional Resume: This resume format is based on skills. This format will highlight your specialization zones and reflect the skills you possess.


The Combination Resume: This resume format highlights both your skills and experience. This establishes a link between your skillset and your practical life use of it to tackle any situation.
When to Use What?
The answer to this question depends on your career path so far. If you are looking for a job in a company where you need a lot of experience, the reverse chronological resume is your format. On the other hand, if you are trying to be creative and feel like your broad skill set is more important than your experience, you can go for a functional resume.
Thinking of applying for a very specialized senior position? The combination resume is your answer. Sometimes the company demands skills, sometimes experience, sometimes both. Now you will have the idea of what format will get you the job with an increased percentage of chances.
Importance of Resume Summary or Resume Objective:
Amidst your jungle of works and projects, the resume summary or resume objective will be the guiding light. This one line will define what your resume and you have got, and it is good enough to give you the post. But there is a fine line of difference between the two.
What is a Resume Summary?
A resume summary is the catalog of your work experience. It is beneficial if you have vast experience in the field.
What is a Resume Objective?
Resume Objective instead shows your passion for the work. In addition, it is beneficial if you don't have a thick or no experience and want your skills to overshadow it.
When to use What?
It depends on you whether you want your skills or the experience to do the talking. However, some companies will make experience chief criteria for the selection procedure. In those cases, a resume summary has the upper hand.
Many examples of the Resume objectives have been given. Let us look at some resume summary examples,
Highly capable product manager with 'X' years of experience. Lead 'X' cross-functional teams with 'x'% efficiency and increased the 'XYZ' company's turnover by $ 'X' million.
Professional management qualities with 'X' years of experience at 'XYZ' company. Experience in leading 'X' teams towards success with a success rate of 'X'%. Met 'X' % of the global revenue goal in 'XYZ' firm.
As you can see, compared to the objectives, the summary is purely based on the facts and experience of the applicant. Some companies will demand experience, while some prefer skills over experience. Choose wisely according to what your dream company demands.
Everything on Experience
Talking about a high-profile job and experience won't matter. Sounds vague. The very thing experience is your track record which gives the company the idea of whether you can deliver. Now blindly adding experience will not crack it. You need to align things up. As we said, keep sentences short and use bullets so that important things about you are not missed out.
What If I Don't Have Any Experience?
All talks and no achievements. This doesn't sound so good. Having skills is not everything. The board will not hire you based on what you have to say. They need proof, i.e., experience. However, gathering experience is easy as a product manager. Shift from the mainstream and take on some side jobs like:
Make a phone app.
Volunteer to help a small business stand.
Research an existing product and suggest an improvement.
Participate in startups.
Create a wireframe.
You can also list related experience in non-product manager jobs. For example, maybe you were a support representative, and you listened to the customer and passed solutions to the design teams. This will work as well. With all these implementations, let's see how your resume experience will look:
Created a phone app that received 'X' thousand downloads.
Led a team during startup weekends and finished 2nd.
Volunteered at 'XYZ' startup and gained a turnover of $ 'X' thousand.
As a customer representative for the 'XYZ' organization, took customer feedback and gave 'X' ideas to be implemented.
Looks pretty professional now. For beginners, don't go for the big fish. First, try the smaller ones to gain some real deal of experience, then you can go for the bigger ones in the ocean.
Educational Qualification- Product Manager Resume
You can put your educational qualifications in your resume if you have an excellent academic career. Add your educational qualifications above the work experience if you don't have much experience and if you have much experience, but it below. It will be like that cherry on the top.
What to Include?
Just the important details and information that show your skills count.
Most recent degree with a year of passing.
Field of study or research.
Your grades (only if they are good enough).
Any special award you got.
Any special course you have done for the job.
Start with your best degree. If you had a good graduation degree, mention that instead of your mediocre post-graduation degree. A good impression will be met by a higher success rate, not a higher degree.
Why include it?
If you have little or no work experience, why not add some useful points to fill up the blank space. These points will look after your less or nil experience. And besides, it will also give the company more insight into you. But remember not to add too many educational details as your professional resume will turn to an academic resume in no time. Maximum dedicate 2-3 lines for your educational qualifications.
Certain Certifications
Certificates will make your grounds stronger and give an overall good impression. Add it just below your name, or you can make a certain section above your experience section. Having an AIPMM or PMI certificate will convince the hiring manager that you are the man for the job. Just make sure your certification fits the job demand, or, better say, use relevant certificates.
Going the Extra Mile
The field of product management is highly competitive. There are persons with high experience and from MBA backgrounds, persons with good work reputation from the previous companies, persons who are going to score. How are you supposed to stop them? Add some non-work sections to go the extra mile. Show the hiring manager a glimpse of who you are as a person but not as an asset for the company post.
Always remember not to add irrelevant hobbies like disco or singing. Instead, add hobbies that would be indirectly related to the job itself:
If you led a football or baseball club for fun and fitness.
Add publications like some blogs which you may have written on leadership skills or time management.
If you have been part of any webinar or seminar or conference.
All of these will indirectly increase your chances of selection for the post.
Cover Up With A Cover Letter
Many experienced people will recommend not to go for the cover letter, but with innovations, this could be a potential weapon to secure the job. Discard the age-old fashion of 'Here's my resume' beginning and add some spice and flavor of confidence.
Play a bit with words. Make it passionate and personal.
Address it to the hiring manager with a proper greeting.
Show that you understand what the company needs from you.
Show him evidence that you are not bluffing and seal the deal.
A great cover letter will always give you the upper hand in the selection process over the others. Don't get too hyped and start bragging about yourself. Take the process slow but steady.
Add Contact Details: Product Manager Resume
Do add the following contact information on your resume:
Your full name
Your phone number
Your professional email address
Your profile website.
The point in adding a profile website is that if you feel any of your major work is not fitting the resume or is making it too crowded, you can put it on your website for the hiring manager to check.
There you go. Now you have that 'perfect' resume in your hand. But when talking of the Do's, the facts of don'ts will always be there. So let us now look at some common mistakes which might spoil your beautiful resume.
Improper Visual Appearance: The majority of people lose the game here. If your resume is not visually appealing, it will reach the dustbin from the table in no time. Don't use non-professional fonts and layouts which will cancel your opportunities even before they begin.


Missing Essentials: Using a non-professional email address, missing out on vital contact information, and wrong employment dates would likely create a lot of trouble for you. Always double-check your resumes when you are done writing.


Too Much Personal Details: Don't fill your resume with unnecessary information. Try to stick to the job description and add everything you have related to it. Adding something vague is not only just irritating but will also cause a bad impression of you.


No Personality: Do not fail to weave your personality in front of the hiring team. It is the biggest failure if you fail to do so. The common taboo is that showing personality in a resume is amateur and non-professional. But it is the 21st century. The resume style and patterns have changed.


Use of Vague Language: Read your resume out loud. You will notice that some parts are not sounding good. Rephrase those areas and do not use vague language like, some, might, probably, could, maybe. This doesn't provide the confidence that the hiring team should have for selecting you. Use empowering statements that are brimming with confidence.


Dishonesty: It is very easy to track fake information nowadays. The hiring team is just a phone call or one click away before knowing the fact that you have lied about and if you get caught, this will waste your effort for making a resume. Be honest with whatever you say.


Obvious Skills: Don't write obvious skills that everyone will write. Like applying for any manager post, leadership skill is of the essence, everyone will write it. You better try to be creative with it. Don't write just the skills. Show in real life, where they can be utilized.


Cover Letters are Boring: Cover letters are not boring but if you are still following the age-old style or format of writing a cover letter, then indeed it is boring. Cover letters nowadays are an important asset for a resume. Try one out and you will see for yourself.


Grammatical Mistakes: Imagine writing the 'Perfect' resume but there are too many spelling and grammatical mistakes and your resume gets tossed into the pile. Besides, this will show how serious you are about the job. Just a double check of facts could save you the trouble.


Loads of Accomplishments: One common belief is that the more work experience or accomplishments, the more is my chance of selection but it is not as stated. Too many accomplishments might crowd the actual accomplishments of yours and they might be overlooked. So, it is better to write only the ones related to the job description.


Unpaid Work Experience Doesn't Count: This is another common myth that is highly prevalent in the corporate world that only paid work experience counts and unpaid work experience doesn't have any value at all. Work experience is what matters. Paid or unpaid is not a big deal.


7 Jobs 1 Resume: Come on, this is not a L'oreal Paris advertisement, this is your resume. In 2021, no two jobs are alike, every job has its own needs. Circulating one resume everywhere won't cut it. For every new job you apply for, you have to tailor a new resume.
Thus, with all these things in mind, you will be easily able to write the 'perfect' resume that will unlock your dream job for you and create a solid impression about you in front of the company right from the start.
FAQ
How do I write a good product manager resume?
Just follow what we said, add the necessary details the company asks for, and don't get too personal.


Are cover letters a good idea?
Cover letters are indeed a great idea. Follow the recent patterns of cover letters and try to implement one in your resumes. These are highly beneficial for your selection.


Can I use a single resume for multiple job roles?
If the job descriptions are the same, you can use the same resume twice but even if the jobs are the same but job descriptions are different, we suggest using two different resumes.
Product Manager Resume- How to write?