PESTLE analysis is necessary for any business to understand the external environment and how it will affect the business and the sector in which they operate. It is frequently referred to as the 'Big Picture' of the environment in which the organisation functions.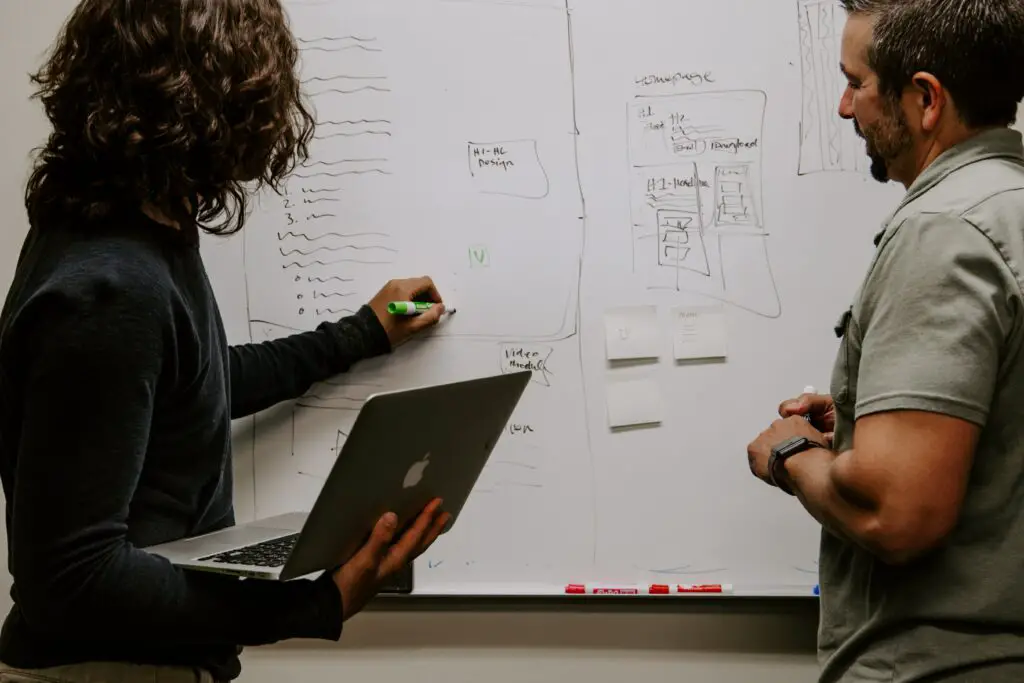 How To Do A Pestle Analysis?
PESTLE analysis is done by taking into consideration 6 different macroeconomic factors i.e. Political, Economic, Social, Technological, Legal, & Environmental that influence the planning and strategic decision-making of an organization While each of these terms are self-explanatory, they require a great amount of brainstorming and collation of ideas from all stakeholders. We will dive into more details about each of the factors below by taking the example of Starbucks. 
PESTLE analysis of Starbucks
Political:
This element indicates how and to what extent the government and government policies at the federal, state, and local levels affect business and the economy. To analyse this factor, every company can ask themselves the following questions:
What government policies or political parties might be advantageous or detrimental to our success?
Is the political climate stable or volatile?
Example- 
A company's tax policy and employment laws can have a significant impact on its sales. If the tax policies are fair, the corporation may gain a lot of money.
Many countries' governments may have regulations that are beneficial to businesses. Starbucks has a great chance of growing in those countries.
Bureaucratic movements in industrialised countries can pose a substantial danger to a company's operations.
Economic:
This factor represents how different economic factors directly influence business. Economic factors can be on a global or a local level and should be analysed to understand the degree of impact on business decisions. To analyse this factor, every company can ask themselves the following questions:
What economic forces will have an impact on us in the future?
Is the current state of the economy affecting us?
What effect does each economic element have on our pricing, revenues, and costs?
Example- 
The majority of developing countries have emerging economies. It might be a favourable indicator for countries looking to expand their industry.
Rising raw material and labour expenses may jeopardise the company's growth
There are various Starbucks alternatives that are steadily gaining market share. The company's business may be jeopardised by the competitive market scenario.
Social:
This mainly includes demographic factors like cultural aspects, age distribution, social behaviours, etc. and impacts the way business is done and the methods of interaction you may have. To analyse this factor, every company can ask themselves the following questions:
How do our customer's values and beliefs influence their purchasing habits?
How do human behaviour and cultural trends affect our business?
Example- 
People's changing lifestyles and eating preferences can have an impact on the company's sales. People are more likely to eat a healthy, low-calorie diet, which may reduce sales of sugary beverages.
The company's food offerings are pricey in comparison to its alternatives. It's the reason they're losing customers in the lower and middle-income brackets.
As coffee culture gains new meaning around the world, the café chain can capitalise on it. It will aid in the expansion of its operations.
Technological:
Considering the extent and speed of technological change which has been happening over this decade, the rate of technological change, new R&D, automation, etc. can only be expected to rise in the future years. To analyse this factor, every company can ask themselves the following questions:
What technical improvements and developments are accessible or on the horizon?
What impact may they have on our operations?
Example- 
The rising use of technology can make the trip from the farm to the mug of coffee smoother and faster. Both the ease of transportation and the high-tech coffee machine can help with this.
As smartphone sales have expanded, more individuals may use the delivery service to obtain their coffee from the comfort of their own homes.
Because of the widespread availability of high-quality coffee makers on the market, the company's sales may suffer.
Legal:
This factor refers to all of the laws that are directly related to a business or firm and its field of operation. To analyse this factor, every company can ask themselves the following questions:
What rules and regulations apply to our company?
Do they benefit or harm our business?
Do we comprehend the rules in each of our markets?
Example- 
The business must follow the employment standards and product safety norms established by the laws of the countries in which it operates at the time. If they do not comply, their business licence may be revoked.
Licensing rules and clashes with trade laws might hamper the company's growth.
While expanding its business in a country, the corporation must ensure labour rights and consumer safety standards. Otherwise, their company may suffer.
Environmental:
This includes any aspects that are directly connected to, impacted by, or decided by the surrounding environment. Weather and natural catastrophes, geographical location, climate change, and sustainability are all a part of this factor. To analyse this factor, every company can ask themselves the following questions:
How does our physical environment impact us, and how does our physical environment affect us?
What are the consequences of climate, weather, or geography?
Are we ready for future environmental goals?
Example- 
If the growth of coffee is hampered by insects, illnesses, climate, or natural calamities, the company's business may suffer.
The firm can focus on following the business sustainability trend, which can lead to customers supporting the company's policies and earning more environmentally aware consumers.
The firm can focus on environmentally friendly recyclable packaging. They can sponsor social and environmental projects, which can be a good way to market their company.
How can you make sure that your analysis is correct? 
While you may compare the elements in the PESTLE analysis to your existing situation, you should also evaluate how possible changes may affect the company's future. This framework is most beneficial when feedback is obtained from individuals with a variety of viewpoints. 
You may assure a thorough analysis by following a four-step process:
Brainstorm ideas for each PESTLE framework factor.
Review responses in a group setting and compile a diverse set of ideas.
Rate the ideas based on their likelihood of having an influence on the organisation.
Share the results with the relevant stakeholders and gather feedback
What are the advantages and disadvantages of a PESTLE analysis?
Though it is a crucial analysis tool in any strategist's toolbox, it has some advantages and disadvantages.
The Advantages of a PESTEL analysis:
It can warn about future hazards and possibilities.
It encourages firms to think about the environment in which they operate.
The study might assist organisations in comprehending external trends.
The disadvantages of a PESTEL analysis:
Many academics stated that the model's simplicity, that it is merely a list, is insufficient and insufficiently comprehensive.
The model's major shortcoming is that it is solely reliant on an assessment of the external environment.
When should you use PESTLE analysis? 
A PESTLE analysis can detect and analyse broad, long-term patterns by auditing the external environment. This can help with a variety of business planning scenarios, including:
Strategic Business Planning: A PESTLE analysis gives context for the business's direction, brand positioning, growth objectives, and productivity threats. It may aid in determining the competitiveness of existing products and services as well as determining new product development.
Workforce Planning: It can assist in identifying disruptive changes to company models that may have a significant impact on the future employment environment. It can detect skill shortages, new work positions, job cuts, or job displacements.
Marketing Planning: It offers the 'climate' aspect in the scenario analysis phase of the marketing planning process. It can assist in prioritising corporate efforts in order to meet specified marketing objectives within a given timeframe.
Product Development: It can help identify whether to enter or exit a market route, whether a product or service still meets a market need, and whether to launch a new product by monitoring external activities
Organisational change: It aids in understanding the context for change and is most successful when combined with a SWOT analysis to assess opportunities and dangers related to labour changes, such as skill shortages or present workforce capabilities
People strategies, reports and projects: they can be used as a framework to go outside the organisation to speculate on what might happen in the future and what should be investigated further. It helps to guarantee that some fundamental issues are not forgotten or ignored when aligning people strategies with overall organisational goals
Conclusion
PESTLE analysis is ideal for any firm that wants to comprehend and assess present and future market conditions. It is critical to note that an organization's approach to each aspect of the framework is determined by the industry in which they operate. Looking at the Starbucks example, helped us to point out the key factors that can affect the growth of the business. The company has several threats and opportunities as well. They can improve their product based on the changing scenario and make demands. They can carefully weigh the risk factors and generate strategies for expansion while existing in the competitive market. Hence, companies can perceive risks and capitalise on market possibilities by doing a PESTLE analysis.
How To Do A Pestle Analysis?