H&M is a Swedish fast-fashion clothes international retailer. Erling Persson, the company's founder, created H&M on October 4, 1947. The headquarters of the fashion label is in Stockholm, Sweden. Let us know more detail about 'H&M PESTLE Analysis'.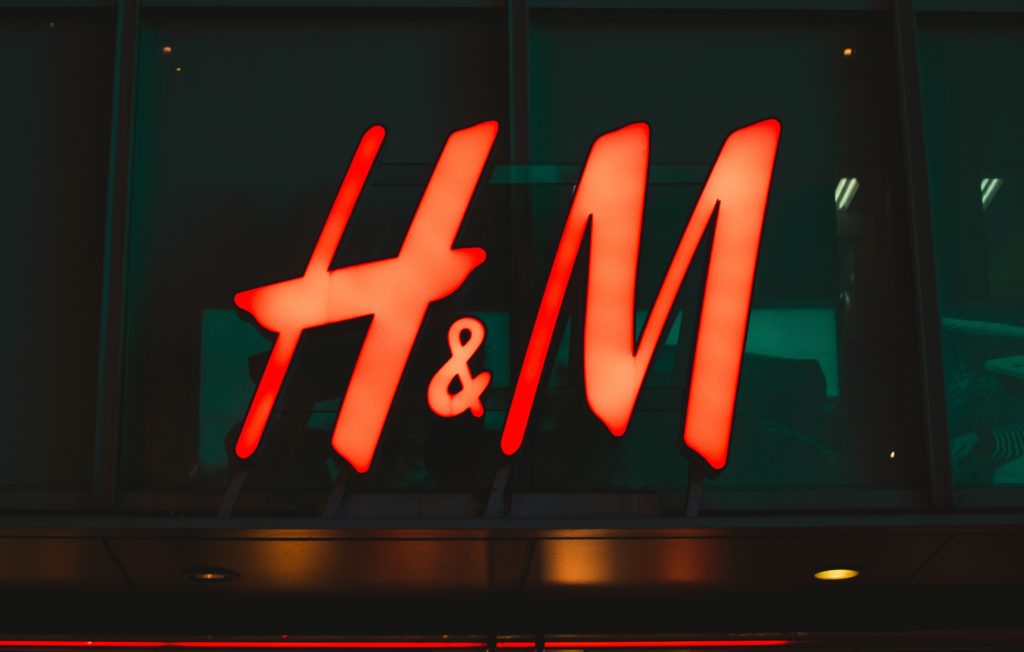 H&M PESTLE Analysis
H&M's major items include accessories, home textiles, sportswear, clothes, footwear, cosmetics, apparel, and undergarments. The fashion brand's primary competitors include Gap, Boohoo, PVH, UNIQLO, Gucci, Abercrombie & Fitch, Zara, Arcadia, Macy's, and Fast Retailing.
H&M employs around 177,000 people in more than 74 countries throughout the world. After Inditex's ZARA, H&M is the world's second-largest fashion brand.
We'll study the pestle analysis of H&M. It would analyze the macro-environmental factors of the world's leading fashion brand.
Political factor affecting H&M
The majority of H&M's manufacture takes place in Turkey, Egypt, and Lebanon. Before and after independence, Lebanon was a politically unstable country. Over time, there is a shift in supreme power, which usually culminates in war and other comparable circumstances. China versus. United States Not only for H&M, but for the whole industry, the trade war is a huge issue. As a result of its influence, textile product prices have risen. Since then, the need for labor has increased. They seek better working conditions, a safe working environment, and more pay. The labor regulations in emerging nations with stable governments are changed such that the minimum salaries that must be paid increase the overall manufacturing cost. Brexit has also created a tough political environment in which to operate. The net effect is that things made become more expensive, causing buyers to seek cheaper alternatives.
Tariffs as a result of the Brexit deal
H&M is a Swedish and European fashion firm, as we all know. The brand sources its items from Asian countries, which saves money for the corporation. However, Britain's withdrawal from the EU as a result of the Brexit accord resulted in a tariff hike. When the corporation provides its fashion items in the UK, it would lose the cost-benefit advantage.
Instability in the political system
H&M has manufacturing plants in Lebanon, Egypt, Turkey, Cambodia, Bangladesh, and several other Asian nations. Political instability has resulted from the Middle East's and Asia's wars and conflicts. The fashion brand's manufacturing has been hampered by political protests and processions.
Rising prices
The entire manufacturing cost has grown as a result of trends such as better working conditions, high minimum salaries, raw material costs, and labor regulations in different nations. Such developments would erode the company's cost-cutting edge.
Economical factor affecting H&M
Despite Brexit, sales increased by 7%. This is regarded as a positive indicator for the company, as such a significant political shift did not affect its profit margins. Labor rules differ greatly between nations. Because developing nations have a low labor rate, establishing manufacturing facilities in those countries is profitable. The disposable income of people is growing as the global economy improves. They have more money to spend on luxury products, such as high-end apparel. Tax rules alter throughout time, which influences the firm's economic stability. Corporate tax policies differ by nation, and H&M must adjust its operations appropriately.
Revenue annual
H&M's annual sales in 2020 was 20.726 billion US dollars, dropping 15.42 percent compared to the year earlier, according to a financial statement. The company's net income for the year was 0.344 billion dollars, down 75.12% from the previous year. The covid-19 outbreak has affected the company's total sales, yearly income, and net earnings.
Scale economic systems
H&M has a huge client base all over the world. The fashion label produces large quantities of its goods. Economies of scale assist the corporation in lowering the product's per-unit cost. The firm boasts in-house designers, efficient production procedures, and an inventory management system, among other things. These forces function in tandem with economies of scale.
Economic Recession on a global level
The covid-19 epidemic, worldwide lockdown, retail closures, social isolation, air restriction, and a slew of other issues have created an unstable atmosphere, increased unemployment, and lowered people's purchasing power. H&M, on the other hand, is a high-end fashion label, and people's attention has switched to the needs.
Social factors impacting H&M
People are directly impacted by social platforms and celebrities in the world of clothing. They are more interested in the brand that their favorite celebrity endorses. As a result, it's critical to promote items on social media and generate discussion around the channels. The buyer's mindset is shifting. They like designer clothing these days, and demand for it is higher than it has ever been. This shifting trend in attitude and purchasing behavior must be studied so that no social group goes unnoticed.
Trends
Customers' buying habits and attitudes are also shifting. H&M is well-versed in client attitudes and emerging trends. As a result, fashion leverages social media sites such as Facebook, Instagram, Twitter, TikTok, and others to spread the word about the current trends. It draws clients' attention, and they expect the same thing.
Women Empowerment
H&M has contributed to women's empowerment by producing more women. Women are employed in larger numbers than men at the fashion firm. On the other hand, many conservative critics say that the fashion label oppresses women underneath the guise of female empowerment.
Better Pay and safety requirements
H&M has collaborated with the International Labor Organizations to promote safe working conditions, higher salaries, and sanitary workplaces across the world. The corporation is also attempting to mechanize and modernize its workplaces to avoid exploiting employees.
Water for drinking that is clean
H&M is a socially engaged company, as we all know. For example, fashion is collaborating with the United Nations and other relevant organizations to provide clean water to third-world nations such as Bangladesh, India, and Pakistan. Such nations are dealing with a serious shortage of safe drinking water.
Factors affecting H&M's E-Commerce and Technology
Technology, telephones, the internet, and data characterise our digital era. The overwhelming majority of the world's population uses smartphones and the internet. The pandemic has driven internet shopping, which may be accomplished on a cellphone, a desktop site, or a tablet. You can buy almost anything on the internet.
H&M also provides an e-commerce portal that allows customers to order their favorite items from the comfort of their own homes. The firm has linked its online store to several local wholesalers and distribution centers. Customers can get their hands on the goods because they make them available to them.
Legal Factors affecting H&M
H&M is a worldwide corporation that sells clothing in a variety of nations throughout the world. The fashion brand has affiliate partners in the United Arab Emirates, Kuwait, Oman, and other countries. However, in the fashion sector, IPR (intellectual property rights) is a major issue. Many fashion manufacturers and suppliers plagiarise the concepts and designs of other artists. It jeopardises the company's goods and designs.
H&M is affected by Environmental Factors
Textiles, after oil and petroleum, are the world's second most polluting sector, according to research. It squanders and pollutes a large amount of water. As a result, it puts the lives of individuals who reside near contaminated regions in jeopardy.
Cotton production plants, on the other hand, pollute the air as well. The degree of air pollution is regulated by various governments. H&M, on the other hand, is aiming to make recyclable materials and use sustainable energy in its factories.
Conclusion
Following an in-depth examination of H&M's business analysis, we have determined that H&M is the world's leading Swedish international fashion company. Increasing pollution levels, the global economic slowdown, and higher manufacturing costs are only a few of the major difficulties. H&M should make use of its wealth and clout to solve these issues.
FAQs
What is PESTLE analysis?
PESTEL or PESTLE analysis, also referred as PEST analysis, is an approach to business for examining political, economic, social, and technological issues.
Why is PESTLE analysis important for brands like H&M?
PESTLE analysis is a methodology that is critical for organizations like H&M to analyze market trends and continually improve their company.
H&M PESTLE Analysis- Everything You Need to Know