"Cadbury" – The brand is popularly known for its wide and diverse variety of chocolate and candies. Though thoroughly loved by most of the population around the entire world we would like to look upon its other technical aspects. Cadbury market and economical analysis, which we will be doing through pestle analysis.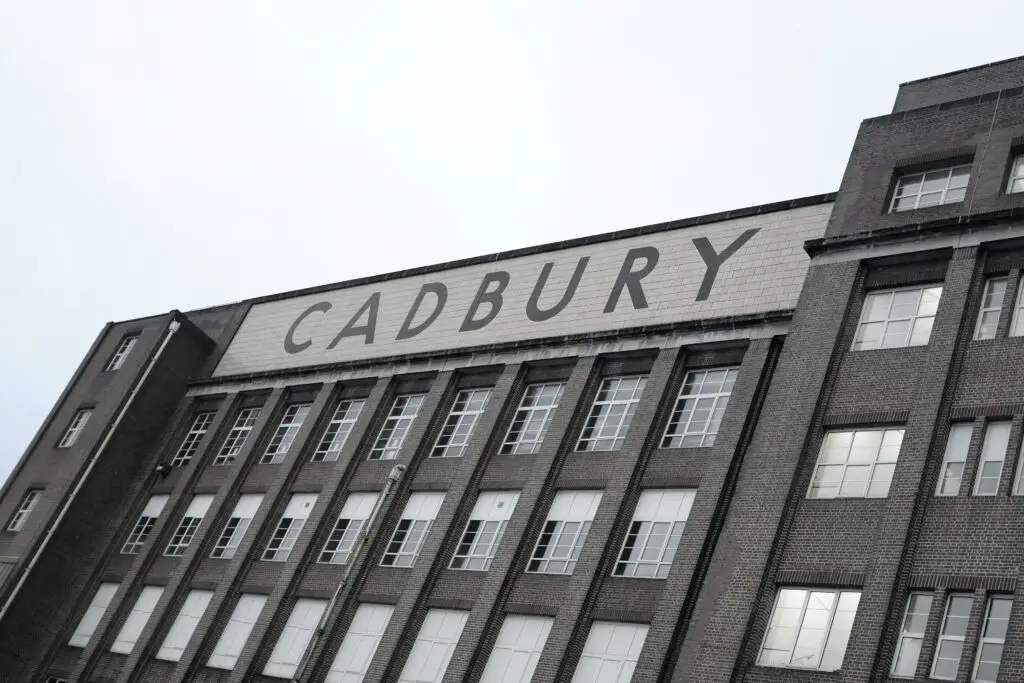 Cadbury Pestle Analysis 
PESTLE analysis for Cadbury stands for Political, Economical, Sociological, Technical, Legal and Environmental analysis.
Factors of Cadbury Pestle Analysis 
Beginning with the,
Political factor: 
Cadbury originates from Birmingham, UK. They first set up their feet in Britain in 1886, since then it has been flourishing and became a private limited company in 1899. July, 1948 was the time when Cadbury started importing chocolates to India. The company never faced any government interference except for its own downfall. Cadbury's business has been spread world wide covering up developed and developing countries like USA, China, India, Britain, Africa and many others.
Cadbury's trade affairs have been clear and fair with them paying proper trade charges and export taxes. Cadbury has rarely been into any governmental interventions and political complications. Cadbury was founded by John Cadbury and since then years after years it has been taken over and expanded in hierarchical form. The implications state that Cadbury has marked its unfading image in the minds of people of every country around the world.
Economical Factor:
During its early establishment John Cadbury alone, earned well enough to make his living.  When the war ended in 1918 the Bournville factory was set up  again, rebuilt and was given a new start. Which resulted in bulk production. The outcome of this was that Cadbury established their first international company which was in Hobart, Tasmania.
Right now Cadbury's turnover just in India in 2021 was 1.2 billion dollars. In UK, the count rises to £122.3 million which is an increased figure (given reports are provided according to the surveys of 2019). Cadbury's most exports are carried out to US, Philippines, South Africa, France and India. Cadbury has its markets set in UK, New Zealand, US, Ireland, South Africa, India, Malta, Canada and Australia. The count of chocolate "dairy milk" sold by Cadbury every year is 350 million. In fact Cadbury's USP is that it is the largest global brand for chocolates in the sector of foods and beverages. The markets have been flourished with Cadbury's products then after since now and in a healthy economical way.
Sociological Factor:
As mentioned earlier Cadbury is a manufacturer of chocolates, candies and dessert items. Which is surely the favorites of every age group but especially the children. Cadbury has set a trademark, it is now referred to as an elite brand. It is what is chosen over any other brand most of the time. Gift, treat, compensation or celebration, whatever it is, particularly in India chocolates are seen best in the form of cadbury. The company has been successfully able to stamp a prestigious impression of itself in the society.
Cadbury's tagline like "Kuchh meetha ho jaye!" in India and "The real taste of life" around the world also attracts the people and sociological features of following ancient traditions. Making people believe that the company provides them the best of the taste. With the same tagline they reflect the idea of them producing completely authentic and real products made with genuine raw materials. These does a huge impact on people's mind and demands of the product in the market.
Technical Factors:
Cadbury's products are made of cocoa beans of Ghana, West Africa. 70 percent of its raw cocoa beans come from there. The further process of roasting and winnowing is carried out collectively in the factories by the workers in bulk. The rest of the work is processed by the machineries. At present Cadbury has got six manufacturing factories and four sales offices in India. Its popular dark milk chocolate and cremme egg  including other items are all manufactured in the factory by Mondelez International private limited, the parent company of Cadbury.
The company is also much concerned about its packaging and label looks. As per the reports Cadbury has recently done some modulations and modifications on its logo in 2020. The company is said to have paid one million pounds to do the same. The change in logo is seen after almost fifty years since the company was established. 
Legal Factors:
As mentioned earlier Cadbury got the tagmark private limited in 1899, after that local governments and national governments both have helped Cadbury to expand its business and also legally supported the company to set its domain over any region. Cadbury did face some legal issues in past. Once in US, the company was holded with the complaints of finding salmonella in it, and legal action were taken on it for not explaining itself properly. In India, during the year of 2003 worms were said to be found in the chocolates and serious actions were taken against the company. Reported by FDA commissioner of India, Cadbury's packaging was found improper and storage unhygienic due to which this mishap happened. One of the news about Cadbury was, it had used a non existent factory to prevent taxes in India which was nearly about 46 million dollars.
Once in the year of 2014 one case of Cadbury's using porcine – DNA was notified when two chocolates in Malaysia were tested and the results showed this. Earlier it was mentioned that Cadbury chocolates are made from authentic raw cocoa beans of Ghana, West Africa. Reports said that children of the age between ten to sixteen worked in the farm for hours as laborers. Statements also said that they were not paid fairly too. This resulted in Cadbury to face a legal issue of "child labour".So there were some legal issues faced by the company and lots of other charges, cases were reported in past on Cadbury but compared to other companies, it has been able to maintain its same identity and popularity amongst the people. The legalities faced by the company did not caused over harm to its demand and production.
Environmental Factors:
The company states that their richly imported cocoa beans are hygienically processed by machines. Their raw materials are processed when they are fresh and are not stored for longer. In 2011, Cadbury initiated a programme "Cocoa life" which was formed for the merit of farmers and farming associations. According to them, this programme coordinates with the region in maintaining the proper farming techniques and environment of that region. They have pre-planned the planting of their trees and conserving area to secure land and not intervene the other rain forests. They have already planted 8.4 million cocoa trees and 1.2 million other sorts of plants to do the same. But there was also some negative news about the company which stated that the amount of milk which is used in the manufacturing, its extraction from cows, produces a huge amount of CO² and methane. It can be considered harmful for the environment.
Cadbury's practice of burping dairy cows make them emit methane. Steps were taken for it by the global head of environment of the company which were directed towards maintaining a particular diet for the animals and proper practices of the farmers. After the issue, the company ensured to make changes in the caretaking of the cattles, their milk extraction and farm practices. Farmers were trained appropriately to carry out the process of cow burping. Also the company stated that its product's "Cadbury dairy milk" and "cadbury mini snowballs" packaging wrapper is made out of 30% recycled plastic. 
This was the basic PESTLE analysis about the company Cadbury. 
Is Cadbury planning to launch new products?
Recently Cadbury has launched a vegan chocolate which is processed with no milk at all. It is made out of almonds, plant based products. Its packaging is said to be 100% environment friendly by the company. This step is taken for the vegan consumers of chocolate, during the phase of covid and it took two years in the development of the product. Though it is not yet available in all parts of the world. Apart from these all Cadbury has decided to set new footprints in other tastes apart from just chocolates. They have introduced their new launches which are not yet so popular and in demand.
Cadbury has tried to try its hand in different dessert items by launching peppermint cream, boost bar, turkish delight, Cadbury caramilk, cadbury curly wurly, milk chocolates, shakes, bites cookies, choco sandwiches, brunch bites, fingers and much more. All can be fitted in the criteria for snacks too along with the criteria of dessert, candies and sweets.
More to know about Cadbury
Cadbury is the most popular brand of chocolate around the whole world. Its "dairy milk" being the most loved product amongst the others. An interesting fact about cadbury chocolate is that the production idea of solid chocolate bars of cadbury came into existence when the founder "John Cadbury" had to use the left overs of cocoa butter somewhere and he decided to make chocolates out of it. That is how chocolate bars and its idea was developed. Along with that, Cadbury marked the usage of using heart shaped boxes for packaging, for the first time in history before any company ever did. So the existing idea of using customized and varied forms of boxes can be said to have been initiated by Cadbury too.
Conclusion
These were some interesting facts and figures about Cadbury. It continues to be the popular and most loved chocolate brand among every age group of population, and is yet on the path of development, new launches and progress.
Cadbury Pestle Analysis – Technical Aspects Of It!