Fast food has become a comfort food for the current generation that requires less effort and time to make and consume. This market has expanded exponentially over the last few years, hence making it difficult for new players to enter. Keeping the growing trend of the fast food market in mind, it is imperative to analyze the market thoroughly before entering into it. PESTLE Analysis helps to skim through all the aspects of the company's external environment. Let us see about the PESTLE analysis of Burger King.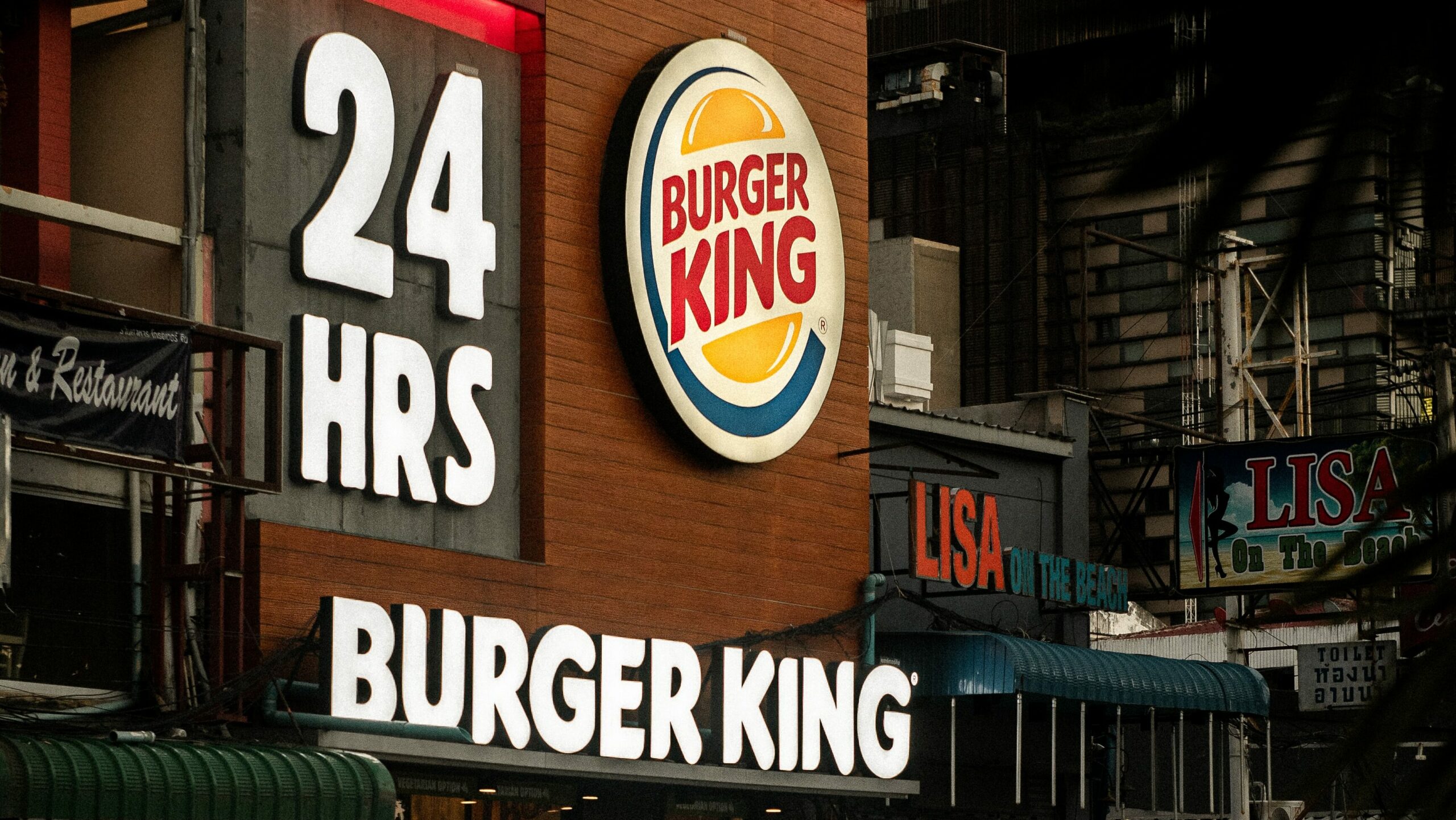 Burger King PESTLE Analysis
Based out of America, Burger King is one of the most popular fast food chains, known especially as a hamburger chain. Having been present for around 70 years now, Burger King has made a long way; therefore it is essential to take it into consideration while scanning the food industry. Let us know more about Burger King by doing its PESTLE analysis in this article.
The "Burger King"
Originally called "Insta-Burger King", BK was founded in 1954 in Florida, United States by James McLamore and David Edgerton. Serving more than 11 million customers around the globe every day, Burger King is the world's second-largest hamburger chain. Its signature product – 'Whopper' has been around since 1957. BK has over 18000 restaurants worldwide and employs over 30000 people. Besides its burgers, Burger King is known for its witty and eye-catching advertising strategies.
What is PESTLE?
PESTLE Analysis aids in researching the broader environmental context while laying out a strategic plan for any business. It provides a 'big picture' of the company's operating environment and delivers the context for further analysis like SWOT.
PESTLE refers to Political, Economic, Social, Technological, Legal, and Environmental factors around the business. All of these elements affect the organization in one way or the other; a continuous analysis of these factors is necessary to run, expand or start the business. This analysis indicates if the organization is required to make any changes to how it currently operates, moving along with the external environment, helps businesses to face any challenge and thrive in an agile market.
Political factor refers to the impact of government policies and dynamics on any industry and businesses within.
The economic factor is about economic – monetary or fiscal policies that directly influence the economy, hence the organizations.
Social factors majorly influence customer and consumer behavior patterns and cultural changes. It also comprises demographic factors like population growth, age distribution, etc.
Technological factors have become more crucial as the world has been moving forward with more and more Research & Development and automation.
Legal factors are the state laws that directly affect a firm's functionality.
Environmental factors are connected to the surroundings of the business including natural calamities, climate change, and sustainability issues.
PESTLE of BK
Political Factors
A major political factor for global food chains like Burger King is government policies in favor of globalization. The world has been moving towards globalization for a long time now, it has made the foreign markets more accepting, demanding, and growing. Since BK is present in more than 100 countries, different governments have different policies in place, but looking at the native of BK – America is a developed and the most powerful nation in the world, the US government has encouraged globalization policies that provide significant growth and expansion opportunities.
Moreover, in the world of digitalization, e-commerce has an infinite growth landscape. Not only the developed but several developing countries have established e-commerce markets which open up ample opportunities for Burger King to have the business online as well through its website.
Economic Factors
The major economic factors affecting Burger King's business would be –
International trade agreements
The economic stability of the United States
Economic growth in developing countries
International trade agreement between various countries and their expanding outlook affects how BK operates in different countries. The fairly stable rather than fluctuating economy of BK's native – America influences growth and expansion strategies. Having a stringent or liberal monetary policy affects per capita income and spending patterns of the consumers; it can work in favor of Burger King where the citizens prefer to have food that does not charge for dining services as it has on-the-go food while the countries where people shift towards home cooked food can affect the business negatively.  
Since developing countries tend to have growing income factors and gradual exposure to international markets, expanding into and establishing roots in the developing countries works to the major benefit of Burger King.
Social Factors
Social factors have everything to do with consumer preferences and culture. Customer demographics play important in determining BK's business. Diversity in population age groups denotes different preferences about food. The younger and working population tends to prefer easy and on-the-go food because of hustle culture; while amongst the same population; more health-conscious people do not prefer junk food keeping physical well-being in mind.
In addition, as mental health awareness has started spreading its wings, studies show that consuming more packaged and fast food can not only affect physical health but also deteriorate mental health; this can adversely affect the fast food restaurant chains like Burger King that solely offer fast food.
Cultural aspects are also critical for businesses. Depending on the country, the organization has to decide how it approaches the target market and what it offers. For an instance, in countries where drive-through is still not popular, restaurant-style outlets are more suitable; or in countries where non-vegetarian food is seen as a disgrace to their culture, vegetarian or vegan offerings are better to be served. Festivities and holiday seasons celebrated by a certain nation also provide opportunities for customized marketing strategies to accommodate the public's demands and expectations of the brand.
Technological Factors
The use of technology determines the efficiency and quality of services at any food outlet. Technology factors majorly refer to automation expansion, mobile technology advancement, and quick restaurant service methods. In most parts of the world, automation facilities are available; Burger King has this factor to its advantage. Digitalized ordering and billing and more efficient and less chaotic which makes the customer experience happier and smoother.
As a more advanced form, traditional order-taking has also been getting replaced by self-ordering AI devices which can be very helpful for customers that prefer less human interactions. This can also help in encouraging choosing food-item of their preference by taking more time and filtering out the process. Moreover, accepting all forms of digital payment methods discards any possible turbulence while paying the bill.
Today, technology is a boon for marketing as well. Burger King has created a powerful online presence as well including on social media that gives an edge to the business to be recognizable and memorable.
Legal Factors
The legal aspect includes all import and export regulations, international laws, environment prevention laws, and GMO (Genetically Modified Organism) regulations. Compliance with all the import-export guidelines of all the nations in which Burger King is present is essential. These regulations are related to international trade agreements and globalization policies.
GMOs are used predominantly in long-preserved food items, especially those which are imported from foreign countries; it helps to extend the usable life of the products. BK's industry uses the highest GM food. This has led to specific regulations related to GMOs; it especially limits the operations of Burger King in European countries.
Environmental Factors
Environmental, also known as "Ecological" Factors are comprised of climate change – global warming, sustainability of the business, and preference towards a low-carbon lifestyle. Having environment-focused sustainability practices in place, Burger King has a ground for concerned environmental vision. To become and remain a good corporate citizen, Burger King has policies regarding animal welfare, sourcing, and environmental impact.
BK actively works toward 3R i.e. reduce, reuse, and recycle. Its workforce is committed to the idea of sustainability; hence finding out ways to make it possible to run the operations smoothly without negatively impacting the environment. Burger King considers recycling and waste management to be the biggest environmental challenges. BK has started to convert its packaging to be more sustainable and aims to source 100 percent of its packaging material that is reusable and returnable.
Analyzing the externalities of a business draws the focus on the competitive framework, too. Burger King is the second-largest in its industry and faces the biggest competition from McDonald's which is at the top. Both players have a strong international presence and direct competition. Their rivalry is witnessed in their advertising wars. Both brands openly criticize each other and subtly show how one is better than the other. Though the quick-service restaurant industry is being entered by many players every other day, McDonald's remains the biggest competitor of Burger King.
Conclusion
Burger King, a brand that has a strong and renowned presence across the globe faces many challenges every day in its external environment; at the same time, these factors also become the source of opportunities to grow the business in different directions. PESTLE analysis of Burger King are not limited because of the diversified dynamics of each country. Based on the policies about the globalization of the nation and perceptions of the people about accepting such entities have a huge impact on Burger King and alike business's survival and success.
Burger King PESTLE Analysis – Know More