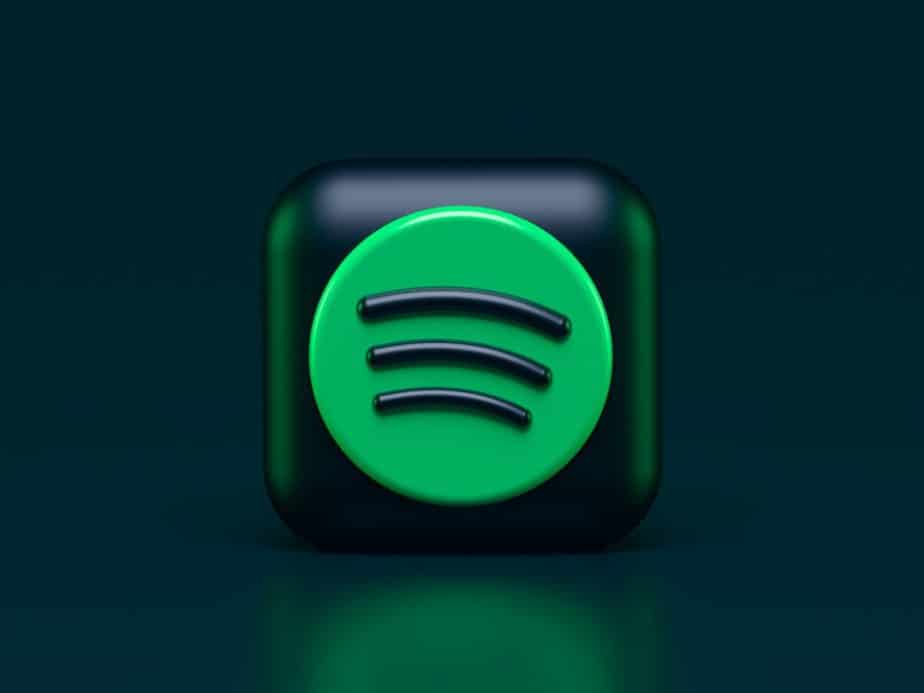 Introduction:
In the later 1980s, we can buy a music album within ten dollars. Later 1985, we can buy recorded tapes within 10 dollars. And later in the 1990s, we can purchase cassette/CD for ten dollars. But, things started to change after the 20th century. Many music industries play an s role in our mundane lives by providing millions of songs with minimum charges. Spotify is one of the famous music players across the globe. And they are providing the finest services to both the Listeners and artists. Listeners can hear more than 30 million songs within a month just by paying 10 dollars per month. Here, we'll know Who Owns Spotify?
History behind Spotify
In 1998, at Northeastern University, Shawn Fanning started developing a computer program in his dormant named Napster. Fanning dropped out of school and co-partnered with his fellow mate programmer Sean Parker to create Napster. Napster was one of the websites that appeared with file-sharing services. As a result, many users accessed music files stored on the hard drives and could download them efficiently. As a result, Napsters exploded in popularity with over seventeen million users. Unfortunately, because of the free music services, Napster was ordered to shut down on July 11, 2001.
Who owns Spotify? 
Napster was a wholly transformed platform. It changed the ways people thought about consuming music. Napster helped millions of people to enjoy music free of cost. After it's shut down, one individual that Napster particularly inspired was a young man named Daniel Ek. The man who wanted to start Spotify. 
Daniel Ek
Daniel Ek and Martin Lorentzon
A music revolution 
Artists on Spotify
Spotify's Annual Revenue and its license policies
Richard Melville Hall
Daniel Ek:
Daniel Ek was born in 1983 and grown up in suburban star comb Sweden. He was from a middle-class family. Thus, music was the last thing that Daniel's parents want him to learn. He got his guitar at 15. But he got his computer at five. At those times, he used to play games on his laptop. And he wanted to modify those games, and eventually, he began to learn coding at the age of seven. By the time he was fourteen, Daniel could become a programmer in programming languages like C++ and HTML CGI. People began to request Ek to build websites for them. He charged his first client 100 dollars, and for the second client 200 dollars, he eventually started charging 5000 dollars per website. At the age of 18, Daniel was making 50,000 dollars per month building websites. Daniel began the assault to serve companies like Advertigo and Trade doublers. It and his previous working program funded him with enough money to retire and bought a red Ferrari. 
Daniel Ek and Martin Lorentzon: 
Realizing the need for a change, Daniel Ek sold his apartment along with his Ferrari and moved into a small cottage outside the city. During this time, he did some soul searching and meet Martin Lorentzon, the entrepreneur who bought the company Advertigo and later become a co-founder of Spotify. Over long walks and movie nights, Ek and Lorentzon came up with the idea of Spotify. 
A music revolution:
Raising money for Spotify was difficult. It took two and half years to convince the investors that the music business was a solid battle. During these years, Spotify was found by Martin's wealth. After spending eight months laboring on Spotify, in April 2007, the company released a beta version which is a testing version of the product. Formally launched Spotify out of beta, particularly in the counties like Scandinavia, UK, France, and Spain on October 7, 2008. When found it, Spotify was licensing deals with Universal, Sony, and Warner music and entertainment groups. At the start, it has only taken a few months to make deals with these music labels. In July 2011, launched this service in the US. Since the beginning, Spotify was gone through many obstacles and rounds of fundings through eventual camp offers and convertible bonds. Today Spotify is available in most of Europe, America, Australia, New Zealand, South Africa, and parts of the South Asian countries. It is known for almost all modern devices like Mobile phones, Tablets, smartwatches, etc. 
On April 3, 2018, Spotify went public and had an excellent Wall Street debut. 
In May 2018. Its catalog went to over 35 million songs with 117 million active users and 75 million subscribers. It was making as the most significant music service across the world so far. 
Artists on Spotify:
Spotify got an incredible platform for consumers. And to state about the artists, since its 2018 launch, many artists and bands are given harsh critics to Spotify over its artists' payment policy. This year Spotify pays .0038 dollars per stream. That means an artist's music could have been played 38000 times just to a minimum wage. It makes it virtually impossible for small artists to support themselves on this platform. And it is a significant reason why modern musicians make their living by tuning. One notable example of a musician sponsored by Spotify is Taylor Swift. She pulled her entire music catalog off from Spotify due to the overprice for the artists. And she had over 40 million followers on Spotify. Her 1989 album sold over 1.3 million copies, in-stream she made 174,720 dollars, and it tends to produce 10 million dollars on iTunes for 12.99 dollars per album. Ed went to Taylor Swift and explained How and why streaming is essential. Now, Taylor Swift put her album back on Spotify. 
Spotify's Annual Revenue and its license policies:
Spotify earns 5 billion dollars in year annual revenue. And it pays out more than 3.75 billion dollars royalties to laborers, producers, songwriters, and artists. And yearly losses of almost 1.5 billion dollars a year. Thus, Spotify didn't make a tremendous profit. 
Spotify's cause could continue to increase as it pays for content, creates a tune, building new features, and need to face other competitive music Industries like apple music, Werner music, amazon, YouTube, and many more. 
Ed was under the impression that Internet privacy is always going to be impossible to stop. Thus, Spotify focused on solving this problem by creating a platform that legalizes music streaming by paying for the licenses. Of course, payment concern is a valued one, but Spotify shouldn't just be a platform for artists to make money; it should be a platform to share art and find fans. So Spotify does that wonderfully. 
Richard Melville Hall:
Richard was well known by his nickname, Moby, a musician who sold more than 20 million albums worldwide, was asked about his opinion on Spotify, and his response was worth sharing. "Like musicians, their main job should be like trying to make wonderful music that they love and hopefully other people love. Then, of course, they have to figure out to pay the rent and be physically responsible. But the goal should be focusing on music. And one of the things I love about the digital present that we live in with institutions like Spotify, SoundCloud, or YouTube is almost like democratic anarchy. It is very chaotic, you put music into the world, and you have no idea how people are going to experience it or listen to it".  And he states that "People who are criticizing the growth of Spotify seem like a man who complains about the speed of the train when he saw that for the first time in his life." when found it. It when found conclusion:
Whether or not you like the platform," the music industry needs Spotify. This symbiotic relationship between the two forms is superior for the current music industry. Spotify became popular with most people since it was launched, which means people love it. It's impossible to predict what will happen to future music creation in distribution. But Spotify will undoubtedly play a significant part. 
Frequently Asked Questions: 
1. Is Spotify free?
Spotify music app is available in the Play Store, Apple Store, and in most browsers. The app is free of cost. If you need a better version, you have to subscribe to the premium version of Spotify. You can easily download and sign up to enjoy the music across the globe. But there are some issues in Spotify free like pop-up advertisements in between every song and minimum royalty points for Artists etc.  
2. Why is Spotify free so bad? 
Spotify free has many wrong critics among the Listeners. There are limited royalty points for Artists and minor features to the Listeners. And there, the ads will pop up between every that you hear on Spotify, which is irritating to music lovers. In the premium version, you don't have these problems, and you have to pay around 10 Dollars every in the premium version. Compared to Spotify free, Spotify premium has created a good impression among the consumers. 
3. Is Spotify free with Amazon Prime? 
Spotify has no links with Amazon prime. Both are different industries that are running successfully. They both are similar in some ways, like plans, songs, and other options. But still, there is no tie-up between them. 
4. Can I make money from Spotify? 
Yes, you can sign up in Spotify and have to upload your music to Spotify. Spotify pays between .003 Dollars to .005 dollars per streaming. It means your song needs to hit 250 streaming to get one dollar. To get a good amount from Spotify, you must have to work more on your music, and you have to upload them frequently; apply for an official Spotify music where your music albums will often play. The more songs you release, the more you have the probability of making more money. 
Who Owns Spotify?- Full History