Spectrum is one of the most popular telecom brands in America and serves millions of customers. It offers cable, internet, telephone as well as mobile services. Here we will see about Who owns Spectrum?
 If you wish to know who actually owns the Spectrum brand, then read ahead. In this article, we answer this question and provide you with more information about Spectrum like the different data plans offered under the brand, the status of its customer service, etc.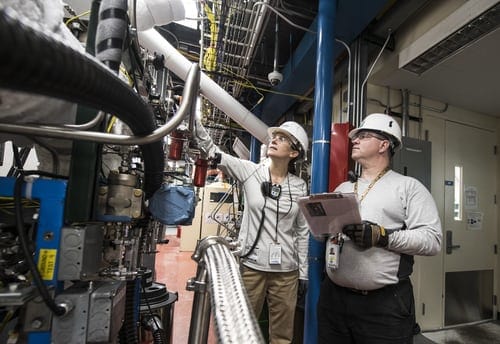 Who owns Spectrum?
Before answering this question, we need to diverge a little and discuss Charter Communications.
 Charter Communications is a telecom and media company based in America. It is the second-largest cable operator in America by the number of subscribers. It serves over 26 million customers. It has a wide reach across the country and is present in 41 states. The founders of Charter Communications are Barry Babcock, Jerald Kent, and Howard Wood. Thomas M Rutledge is the chairman and CEO of Charter Communications since 2012.
Like every big company, it regularly expands and restructures to improve its reach and operations. One such move was made recently.
In 2016 it acquired Times Warner Cable and Bright House Networks. This acquisition bore fruit and it became the third largest television service in America. But this acquisition also led to the question of how the existing customers of Times Warner Cable and Bright House Networks are served. How should the new services be branded?
This was the origin of Spectrum.
Spectrum is the brand name Charter Communications uses for their cable TV, internet services, wireless, and home phones. The customers of the erstwhile Times Warner Cable and Bright House Networks are also provided services under the Spectrum brand name.
Spectrum is an all-encompassing brand and its services are provided under different segments. These segments are as follows:
Spectrum Residential: The whole gamut of broadband services. This includes Spectrum TV, Spectrum Mobile, Spectrum Internet, and Spectrum Mobile.
Spectrum Business: Under this, Spectrum provides services at competitive rates to small and medium sized businesses according to their unique needs.
Spectrum Enterprise: Spectrum provides scalable solutions to many of the biggest businesses and service providers across the United States.
Spectrum Reach: Spectrum uses its expertise and experience to offer advertising and marketing services to its customers. This service is available to businesses of all sizes.
Spectrum Networks: Spectrum Networks consist of various news and sports TV networks operated by Charter Communications.
Spectrum Originals: Spectrum Originals is the latest initiative, launched in 2019, as a platform to stream high quality series.
So, who actually owns Spectrum?
From the above information, it has become clear that Charter Communications is the owner of Spectrum. Spectrum is just a brand name.
Charter Communications is a publicly-traded company, listed on NASDAQ. Liberty Media holds a 23.3% stake in Charter Communications and Advance Publications holds 13%. Thus, these shareholders are the real owners of Spectrum.
Is Spectrum the same as Times Warner Cable?
Yes. Charter communications acquired Times Warner Cable and Bright House Networks in 2016 and branded the gamut of services under the name Spectrum. As a result, all the customers who had subscribed to Times Warner Cable automatically became part of Spectrum after the acquisition. Times Warner Cable is itself a part of Charter Communications.
Is AT&T the same as Spectrum?
No. AT&T is the world's largest telecom company and is headquartered in Texas. But it is different from Spectrum.
Charter, Times Warner Cable, and Bright House Networks collectively make up Spectrum. It has nothing to do with AT&T. It is a separate entity altogether.
Are Verizon and Spectrum the same?
No. Verizon is another telecom company with a huge reach in the United States. It is headquartered in New York City. It has a separate existence from Spectrum which is a part of Charter Communications.
Then, what's the connection between Spectrum and Verizon?
A lot of people get confused about the relationship between Spectrum and Verizon. This is because Spectrum mobile services depend on Verizon. The mobile services of Spectrum are hosted over Verizon's network.
Spectrum is a Mobile Virtual Network Operator (MVNO) which means that it doesn't own any network infrastructure and has to rely on Verizon. Verizon's network covers about 99% of the American population and is thus used as a platform by Spectrum for distributing its services. Verizon has one of the best networks in the United States and proves to be seamless for Spectrum's customers.
Is Charter Communications a private company?
No. Charter communications is a public company. It went public in 1999 and is listed on NASDAQ.
Who is the largest shareholder of Charter Communications?
Liberty Broadband Corporation is the largest shareholder of Charter Communications. It owns around 25% share in the company. It is owned by one of the most successful cable executive- John Malone.
Who are the other shareholders of Charter communications?
Apart from Liberty Broadband Corporation which is the largest shareholder, some of its other shareholders are- Advance Newhouse (a private company that owns assets in the publishing and media industry, including Discovery Communications, owns around 14% in Charter); The Children's Investment Fund (this hedge fund based in London owns 5.37% stake in Charter); Berkshire Hathaway (This Warren Buffett's conglomerate owns 3.66% in Charter).
What are the different plans offered by spectrum internet?
Spectrum Internet tries to serve customers with a variety of needs. It thus offers plans under 3 heads: Standard, Ultra, and Gig. The Gig plan boasts of the highest speed and is also the costliest among the three. It is preferred by customers who want to enjoy fast internet without any buffering.
The speed will however vary from region to region and this should be kept in mind before buying any plan by the customers. Customers can also call the customer care executive at Spectrum to inspect the data speed in their area.
What's the biggest advantage of subscribing to spectrum internet?
Spectrum offers high-quality services with a wide reach. But the biggest advantage that spectrum offers its customers is that there is no upper limit to the amount of data that can be used. In other words, all its plans offer unlimited data. This is a boon especially for those customers who have heavy internet usage and don't want to worry about overextending their usage beyond the one which is stipulated in the plan. It also has a no contract policy and charges no additional or hidden fees.
What are the plans offered by Spectrum TV?
Apart from internet, mobile, and phone services, Spectrum also offers cable services.
Spectrum TV offers 3 plans: select, silver, and gold. These plans differ in terms of the number of channels that are offered to the customer. For example, the Gold plan offers the largest number of channels and is the most expensive among the three.
Do the customers need to subscribe to all the services of Spectrum at once?
No, it is not mandatory for the customers to subscribe to all the services: cable, internet, mobile, and phone at once. The customers can also access any of the cable, internet, mobile, and phone services. However, subscribing to all the services as a bundle saves cost. Many customers prefer the bundled services because of the competitive rates.
How is Spectrum's customer service?
Spectrum's customer service is regarded to be of high quality. A customer can call on their phone number to report a problem. The customer service executives are highly trained and act in a professional manner. The complaints of customers get resolved swiftly. The customer care services are available 24×7 to meet the needs of the customers.
Conclusion
In short, it can be said that Spectrum is a brand of telecom services owned by Charter Communications.
The Internet has become an indispensable part of our lives. Companies like Spectrum have become household names and make our lives easier. It provides an economical option to its customers. It serves us well to have complete information about such brands. Information about the ownership is crucial and this article aimed to provide you with some clarity in this area.
Frequently Asked Questions
Does Spectrum provide 5G internet services?
Yes. Spectrum provides 5G internet services to its customers without any extra fees. All the customers need is a mobile phone which is compatible with 5G.
Are Spectrum Mobile services available to everyone?
No. The customers have to meet certain eligibility criteria to access Spectrum Mobile Services.
What are the eligibility criteria for accessing Spectrum Mobile services?
To access Spectrum Mobile services, a user must have Spectrum internet service, auto-pay, and must meet credit requirements. 
Does Spectrum provide the option of professional installation of cable and internet?
Yes.  Spectrum does offer the option of professional installation. However, it costs extra. If a customer wants to save cost, he/she can also try self-installation.  Self-installation can be a good option in the case of spectrum internet, as it is fairly easy to set that up. It is however recommended to hire a professional for setting up the cable as it can seem complicated.
Who owns Spectrum?- Know More