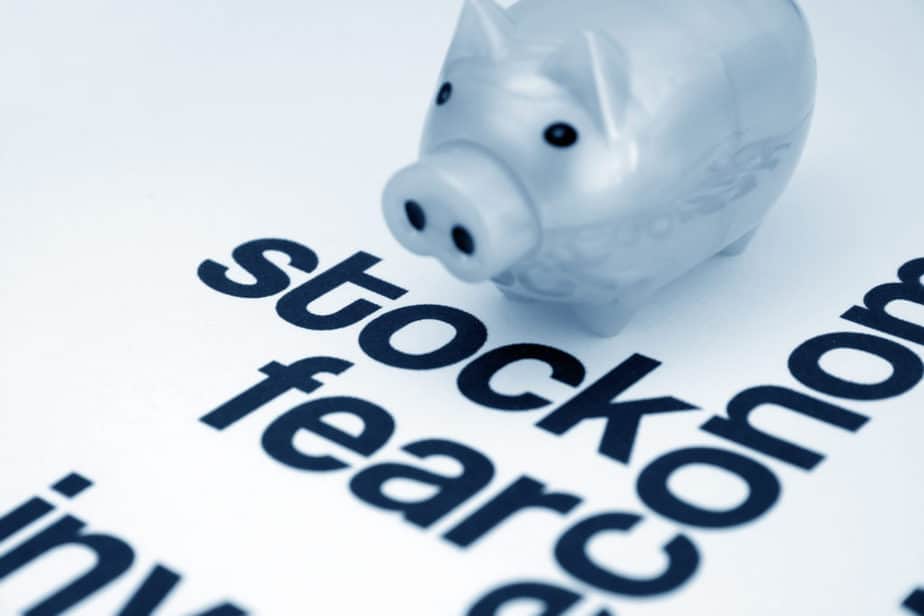 A decade ago, Stock trading was only for the financial aristocrats, but today it's a millennial thing. Robinhood is that one Fintech organization that revolutionized stock trading for all, with a mission to 'democratize finance for all' Robinhood has emerged as a trendy stock trading option, especially among the young population. Let's know Who Owns Robinhood?
With 31 million users so far in 2021, its user base consists mainly of millennials with an average user age of 26. Robinhood is one of the successful startup stories of California with its current market capitalization of around $38 Billion. This Fintech Giant offering Stock brokerage has been one of the first entities to offer commission-free stock trade to anyone above  18 with a social security number and a bank account in the US.
The evolution of Robinhood Markets Inc
Headquartered in Menlo Park, California, US. The Fintech entity is the product of an innovative creation of two successful brains of Stanford students, Vladimir Tenev and Baiju Bhatt, where both the co-founders, who are immigrants, own the majority Stock and voting rights together in the company.
Baiju and Tenev started their careers by building high trading platforms for New York City investment firms, later they realized that wall street firms need to spend a very small amount to facilitate a Stock trade, whereas they charge high fees from the customers. This led to the start of Robinhood- A platform with zero commission charges.
Started in April 2013 as a fintech trading platform, Robinhood encourages Stock trading for everyone, not just the wealthy. The Company launched its mobile app in 2015 championing commission-free trading for the laity. Since its inception, Robinhood Inc has been growing exponentially, it's breakthrough IPO (Initial Public Offering) in July 2021 at NASDAQ attracted a $2 billion haul.
Who owns what in Robinhood?
Once Robinhood has gone public, both its co-founders are now worth around $2.3 billion each. Tenev and Bhatt own a 7.9% stake each in Class 'A' shares of Robinhood, while they also own 10% of the company's Class 'B' holdings in the company which has 10 times greater voting power compared to Class 'A' shares. 
Among the co-founders, Baiju has 39% voting power whereas Vladimir Tenev controls 26.2% of votes as per their Stock ownership in the company. Hence, if both of them are to vote together, they will have a majority voting control of the Fintech firm, giving them full control of the ownership and decision-making of the company.
According to Crunchbase, Robinhood has 66 investors with investments from Sequoia Capital and angel investor Cathie wood Ark invest among others. The biggest investor being 'Ark invest'.
Robinhood and stock brokerage
Stock brokerage is stock trading via a broker. E.g. I have some money and I wish to buy shares in a company which according to me will give great ROI (Return on Investment) in the future. Now, to do so, I need direct access to the company owners, which I do not possess. So, I will go to a broker who will invest my money by charging some commission. Now, earlier this was the only way, making stock trading an elite game.
Now brokerage firms like Robinhood, e-trade enables people to trade and invest through its mobile-friendly apps and website, in the US stock market without any commission, giving Stock trading access even to someone with very little financial knowledge of stocks. This has forced other fintech brokerages to do the same and has made Stock trading a hip, not just in the US but all over the globe.
The Robinhood Revolution
The name 'Robinhood' derived from the word "Robehod'' which was an alias used by thieves in Berkshire who used to rob the rich and provide for the poor in the 13th century. Robinhood markets Inc has a similar vision, the only difference is that it won't rob anyone, but it aims to give the same opportunity of Stock trading to everyone which was once only available to the Business class.
The Fintech industry is going through a revolution, Robinhood has encouraged many entrepreneurs across the world to slash the fee on stock trading and make the stock market trade, a common man thing. Many countries have seen the emergence of Fintech institutions like Robinhood, which aids anyone above 18 to trade, e.g. Zerodha in India.
How does Robinhood earn?
Robinhood Markets Inc allows the trading of Stocks through its app and web-based platform. Since its services are commission-free then, how does this fintech firm earn?. Robinhood is very  transparent about its earnings through its services such as : 
Investment and Stock trading
Options trading
ETFs (Exchange-traded Funds)
ADRs ( American Depository Receipts)
Cryptocurrency trading (Subject to location)
Banking services
Now, these services are not charged but Robinhood earns through Gold premium membership charges (levied for fast deposit and better Options), Loans on Stock, Interest on investments, and other small revenues.
Who can use Robinhood
US citizens above 18 with a Social security number and a permanent residential address can access Robinhood services. Non-Americans at least need to have a US visa to trade using Robinhood as that will help you to get a social security ID. Robinhood provides trading in US stocks, hence people trading for people outside of the United States is not accessIble.
How to start trading on Robinhood?
Stock Trading is Trendy, but only if you are aware of the risks involved, it is always advised to learn the basics of investing before you invest or trade in Stocks. Financial Knowledge always comes in handy while dealing with stocks. The basic things one must know and learn before investing are:
Terms related to Fintech, e.g. equity, gratuity, Options, etc.,
Analysis of risk and return
Studying the past performance
Knowing the laws governing the stock market
Terms and conditions of the fintech organization you are investing into. Do not ignore Terms and conditions in any case.
Learn about the fluctuations of the Stock market
Follow financial news to know about what's happening in the stock exchange.
Clear all your debts and plan your goals, and invest accordingly.
Start small and observe before you go for the big.
Once you have ensured that you have learned enough, then Stock trading on Robinhood is just a click away. Steps to start stock trading on Robinhood.
Download the app or go to their website.
Enter your details and open your account.
Transfer funds from your bank account to your Robinhood account.
Start trading.
 Anyone with their funds can buy and sell any Stock without any commission.
How legit is Robinhood
Robinhood is regulated by FINRA (Financial Industry Regulatory Authority) and is a  registered entity of the US securities and exchange commission. Hence, it's legit and safe to trade with Robinhood. Once you start trading in Stocks, Options, and cryptocurrencies, you need to pay a tax on your dividends if it's more than $10. Hence, it is advised that you go through all the tax-related documents under your account icon on the Robinhood platform.
The Pros and Cons of being a trader at Robinhood
| | |
| --- | --- |
| Pros | Cons |
| Commission-free stock trading, from Bitcoins to Options trading. | Lack of financial data for customers to analyze before investing. |
| User-friendly app and website where even a novice can navigate. |       2. Unavailability of proper customer support for its users. |
| Great investing opportunities for trading in cryptocurrency. |       3. Benefits like trading tools,       authentic research are exclusive for gold premium membership, not for everyone. |
| Facilitates banking facility, like a savings account, etc., |       4. Offers pricey trading even for inexperienced users, which can cause huge losses to individual traders. |
So, is Robinhood a better platform for trading?
Definitely, yes. If you are an active trader and looking forward to realizing short-term financial goals, then Robinhood is one of the safest options available in the market. With zero commission fees and trading options available not just in Stocks but Options trading too, you can even venture into Crypto trading which is a growing trend in the financial market. Moreover, its easily accessible interface makes it easy to trade.
If you do not possess any knowledge about stock trading and you are not sure, then you should avoid using platforms like Robinhood and should conduct thorough research about the volatility of the financial market before investing on any platform.
Frequently asked questions
How much can I earn on Robinhood?
A:- It depends on the Stocks one owns and the dividends gained.
Are there any alternatives to Robinhood?
A:- Yes, nowadays many platforms are offering commission-free trading, e.g. E-trade, Webull, Tradestation, etc.,
What will happen to my dividends if something happens to me?
A:- This is where Robinhood is risky, as it does not offer any policy for accidental death or retirement benefits.
Will Robinhood guide me throughout the trading process?
A:- No, the decisions will be yours, but you can access trading documents to Research stock trading and learn risk analysis.
Who Owns Robinhood?- Full History