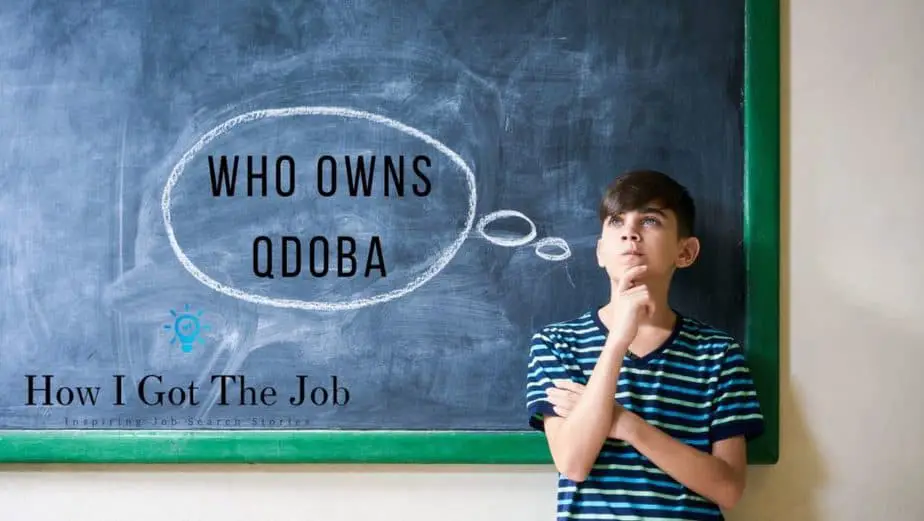 Qdoba is a chain of restaurants that serve Mexican-style cuisine in China and the United States. Jack in the Box owned a subsidiary of this unit until March 2018, when it was sold to funds owned by Apollo Global management. When Qdoba was sold, they had spread their units in 47 states and covered more than 700 locations. In this article, we will find the answer to the question 'Who owns Qdoba?'.
History
When it was established In the year 1995, it was initially named Zuma fresh mexican Grill. This first branch was located in Denver, Colorado, US. It was established by Robert Hauser and Anthony Miller. When they both met, Miller worked with Merrill Lynch as an investment banker while Hauser worked at the famous Le Cirque restaurant and attended the Culinary Institute of America. Hauser designed the menu and ensured that they adopted healthy alternatives and served fresh food. He used vegetable oil instead of the traditional animal fat and also inculcated fresh vegetables and herbs in the dishes as much as he could. During the initial days, a large crowd of people used to gather there. Although it didn't take them much time and they served meals to a customer in less than 7 minutes if there were 30 people standing in a queue waiting for their order. Selecting the startup location as Denver was a big hit. They earned $1,500,000 during the first year of the opening of their restaurant, while they had only invested $180,000 in the opening and setting up of the restaurant.
Later, in 1997, it was renamed to Z-Teca Mexican Grill because a restaurant using the name Suna in Boston filed a lawsuit. Also Zuma closely resembled Zuzu which was another food chain operating in Denver at that time. This was the time when Z-Teca began selling franchise opportunities to the entrepreneurs who contributed to explaining the chain outside Colorado. Western capital and many other investors helped the company to spread across 25 locations. The same year Gary Biesler was hired, who replaced Miller as the President, and Miller took the position of Chief executive officer. By the mid of 1998, Z-Teca was spread across 9 states and 21 locations. Out of these 10 locations were franchises. By the end of December 1999, Z-Teca was spread across 19 states and 49 locations. 
Z-Teca was a very unique name, but in the year 1999 Z'Tejas Southwestern grill located in Washington filed a lawsuit against them claiming that the name Z-Tech resembled their companies name and finally in the year 1999 it was named as Qdoba Mexican grill by Heckler associates, an ad agency. When this name was changed Gary Biesler became the CEO replacing Miller.
In 2003, Jack in the Box paid cash worth $45 million to buy the wheat ridge-based Qdoba from Western growth capital, ACI and other private investors. Biesler retired in October 2012 and Tim Casey replaced him in March 2013. Three years later, Keith Guilbault replaced Casey in May 2016.
In 2014, the headquarters of Qdoba was shifted to Lakewood, earlier it was located in Wheat Ridge. In January 2017, Jack in the Box decided to merge the headquarters of Qdoba with the main headquarters of Jack in the Box which was located in California.
A consortium led by funds from Apollo Global management announced the purchase of the entire Qdoba chain for $305 million in December 2017. When this announcement was made, Qdoba was spread across 47 states and had a restaurant chain running in 700 locations. In June 2019, the headquarters of Qdoba, which were merged with that of Jack in the Box was finally shifted to a building named Ampersand located in the Mission Valley.
Charge
Qdoba is famous for its Tacos, Chile Con Queso, Quesadillas, Mexican gumbo and San Francisco styled burritos. The restaurant not only serves high-quality food but also ensures quick service. If you get there and place your order, you get the choice of selecting an entrèe and then choosing the ingredients of your choice. The dish is then prepared keeping in mind the specifications that you convey.
Not just this, Qdoba has also set up its chain in college campuses and they participate in the meal plans of some colleges too. This isn't it… Qdoba has also signed agreements with the Army service and some selected outlets of Qdoba can be found on military bases of the U.S. Also to stand out of the crowd, Qdoba chains also serve breakfast and some of these remain open for 24 hours a day. 
How did Qdoba grow as a franchise?
The first Canadian branch of Qdoba was opened in Brandon Manitoba on December 3, 2012. The second branch was started 3 months later in London, Ontario and a third one was opened in the year 2014 in Winnipeg.
In the year 2013, Qdoba was established in over 600 locations in the United States.
In mid-2012, 25 stores were repurchased by Qdoba which were located in Tennessee from ZT and Kentucky Indiana. The amount of money spent in this purchase was however not disclosed. Gary Biesler was replaced by Tim Casey in March 2013. Following this, in June 2013, Qdoba announced the closure of 67 restaurants that were underperforming. Out of these 67, 18 were located around Chicago.
In October 2014, Qdoba changed its pricing structure. An 'All-inclusive' price structure was adopted wherein the price of the food item depended only on the protein type i.e. $8.40 for steak, pork, or shredded beef and $7.80 for vegetarian and chicken items. All the extras such as Queso sauce and the guacamole which were earlier charged separately were included in the above costing. However, the people who always added extras in their food didn't experience major changes while those who didn't order extras, found the code to be raised by $2 per item.
The growth became sluggish which began worrying the management. With the thought of bringing things back to normal, management decided to alter their marketing strategies. This change began when the name of the franchise was changed in October 2015 to Qdoba Mexican eats. This was done in order to distinguish their branch from other competitors having similar names.
Facts about Qdoba that you need to know
Qdoba blamed the high prices of avocado for a drop in their sales.
In 2017, when Jack in the Box sold Qdoba, they experienced a 1.4 percent drop in their sale. When asked the reason behind this drop, they said that due to an increase in the price of avocado, they are facing this loss. As the guacamole sauce that they provided free of cost to their customers was made out of avocado and hence they were facing this loss. Not only avocado, Qdoba owners once blamed the high competition in the market and increased wages of the laborers as the reason behind their loss.
Qdoba is switching to the present day diet plan
If you are someone who feels that going out and consuming food disrupts your diet plans, then Qdoba is at your rescue. The chain sells keto bowls that are low carbs and are ensuring that their customers not only get some food that fits their diet plan but also is taking great care of their taste buds. Qdoba also has some great options for those who are vegans. Recently a dish named Grilled Fajita Vegan Bowl was added to their menu. The vegan meal at Qdoba not only offers you a bowl of vegan food but also provides you with a taco. This means that vegans can enjoy their food to the fullest and also ensure that they are sticking to their vegan diet. 
Qdoba owns a great office
Apart from tasty food, Qdoba also owns an office that suits them and their food chain. When Qdoba was taken over by Apollo Global management, they shifted the headquarters of Qdoba to the old San Diego union-tribune office and transformed it into something that perfectly fits Qdoba style. The employees there get to witness the gym and a cafe that refreshes their minds and boosts them up.
Qdoba was once the reason why three people got infected by typhoid.
Yes! You heard that right. Back in 2015, three cases of typhoid were reported which were traced back to have spread by a food handler working at the restaurant. Reports say that the patients had to be hospitalized and were really sick. Later the food chain ensured that the person was no longer handling food over there.
Competition for Qdoba
The main competitors of Qdoba were the Chipotle Mexican grill who started their restaurant chain 2 years prior to Qdoba in Denver. Apart from this Moe's Southwest Grill, Baja Fresh, and Panchero's Mexican Grill were included in the list of competitors.
In 2006,  Panera bread invoked a lawsuit against Qdoba and add a clause in their contract with the White City Shopping Centre in Massachusetts where they stated that they will be the only shop that will sell sandwiches in the shopping center. They argued that tortilla-based food and burritos were a form of a sandwich. To this, the judge of the Superior Court Jeffrey Locke said that Quesadillas, burritos, and tacos are not counted as sandwiches. They are made with a single tortilla and are stuffed with rice, meat or beans as per the person's will.
Who owns Qdoba? Facts about Qdoba