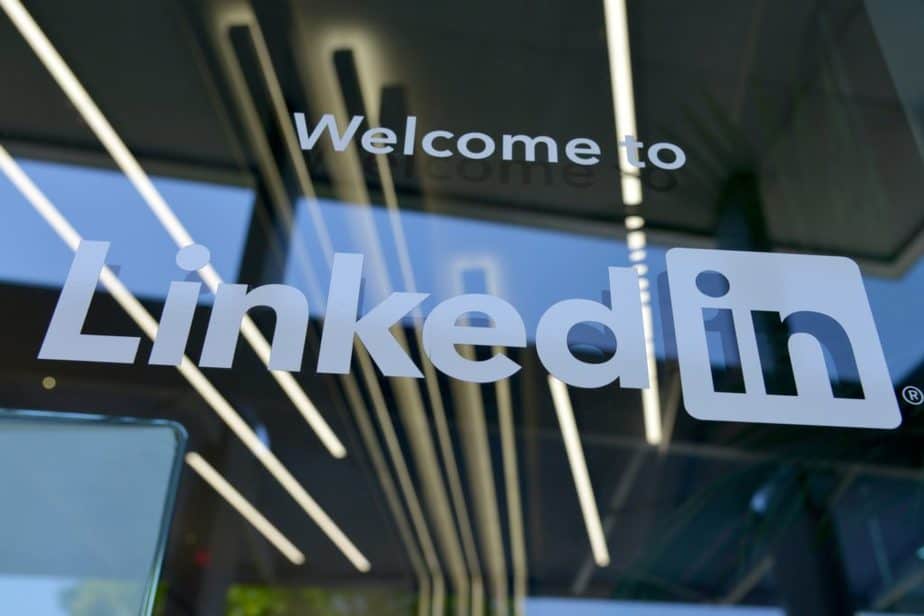 After being done with our studies all of us crave a job to survive the rest of our lives. Searching for a job is not at all an easy task. It requires attention, research, activeness, and awareness to find yourself a perfect match. Thanks to technology, we have online modes to find a job for ourselves. LinkedIn is one of those platforms to find jobs of your interest. Today's topic- Who owns LinkedIn?
LinkedIn is a work searching platform, it let us search, know, apply, and work for the company, institute, startup, or business you prefer. It was founded by Reid Hoffman but later the company falls into the ownership of Microsoft. Even after owning LinkedIn, Microsoft did not interfere much in its internal matters. LinkedIn makes its own decisions but few parts are controlled by Microsoft.
What is LinkedIn?
LinkedIn is a job-oriented online platform that could be used to search for employment and internships. It operates via application and website. Its application can be used in any operating system and the website can be accessed through any browser. It is a social networking service which mainly used for professional networking. It allows job seekers to create their accounts, mention their qualities, post their CVs, make connections, and apply for suitable jobs. 
LinkedIn was founded on the 5th of May 2003 in Mountain View, California, USA. Its current headquarter is located in Sunnyvale, California. Reid Hoffman was the founder of LinkedIn is now a chairman of the board. On the other hand, its current CEO is Rayn Roslansky. The revenue of LinkedIn is $3 billion, thanks to its 740 million users and 20,000 employees.
LinkedIn is available in 23 languages other than English which includes French, German, Italian, Portuguese, Spanish, Dutch, Swedish, Danish, Romanian, Russian, Czech, Polish, Arabic, Chinese, Turkish, Japanese, Korean, Indonesian, Malay, and Tagalog.
Dates 
LinkedIn reached its 1 million users in August 2004 and 10 million in April 2007. After observing its success LinkedIn launched its mobile application in February 2008. In April 2014, LinkedIn leased 26 story building 222 Second Street for 10 years in San Francisco. In 2016 LinkedIn was blocked in Russia for not storing citizen's data on the servers located in Russia. 
On the 13th of June 2016, Microsoft made its largest acquisition till now, by acquiring LinkedIn for $26.2 billion. The condition was that Microsoft would allow LinkedIn to retain its distinct brand, culture, and independence. Weiner being the CEO but has to report to Satya Nadella the CEO of Microsoft. The deal might have been declared on the 13th of June 2016 but it was completed on the 8th of December 2016. 
On the 19th of January 2017, a new desktop version of LinkedIn was introduced. This step made a seamless experience for users across both smartphones and desktops. Some features were added while many unused featured were removed. In the year 2019, LinkedIn introduced the feature Open for business which provided a platform for freelancers to get discovered and this made the platform even more popular.
In June of 2020, after being the CEO for 11 years Jeff Weiner quit the post. After him, Ryan Roslansky the senior vice president of LinkedIn took over and became the CEO.
The other side
Let us look at some facts that lead LinkedIn towards criticism. In July 2020, due to the effects of the COVID-19 pandemic, LinkedIn laid off 6 percent of its total workers via email. For that decision, they had to face a lot of backslashes. In April 2021, A claimed was made by CyberNews that data of 500 million LinkedIn users have been leaked online. LinkedIn was making its points but all of it was worth nothing when another claim was made by PrivacySharks that the data of 700 million LinkedIn users were for sale on a hacker forum. 
Getting started with it.
To find your ideal job or work opportunity on LinkedIn first you have to download the LinkedIn application on your smartphone or PC. You can even access LinkedIn through its website on any browser without downloading the application. 
Then built your profile, for that you need to set your profile photo. Remember not to use casual photos, your avatar must look formal, which would help the hiring managers to get the proper identification and reach you. Write a description in a way that after reading it the companies know about you and what you will offer them. A description tells about you in a way you want to get presented. Fill in the other details like phone number, email address, school, college, education, interest, and much more. 
After the completion of your LinkedIn profile, you need to make some connections. Connect with the people you share an interest with. This will help you understand so much about the procedure and in times of help, you would know where to go.
With LinkedIn, you can find jobs of every location, remote jobs, and internships. To find jobs of your kind, go to the job section and customize it as per preference. Apply for the jobs you want and they will approach you after a while. Before applying for the job, you should build your resume.
The ownership thing
LinkedIn was founded in December 2002 by Reid Hoffman but was launched 18 years ago on the 5th of May 2003. Sequoia Capital invested in the company in late 2003. In June 2008 Sequoia Capital with Greylock partners with other ventures purchased a 5% stack of LinkedIn for $53 million. In the year 2010, Tiger Global Management invested on LinkedIn worth $20 million. In October 2010, LinkedIn reserved its spot on the list of top 100 valuable startups and got the 10th spot. In May 2011, LinkedIn traded its first shares at the rate of $45 per share. In 2011, Advertising revenue let LinkedIn earn $154.6 million. 
Alongside these ups and downs, the CEOs were changing seats as well. Reid Hoffman was the CEO of LinkedIn since the foundation of the company till 2007. In 2007 Reid Hoffman resigned from the post and Dan Nye took the position. But because of some unclear issues, Dan Nye was asked to leave after less than two years. The company was then handled by the founder itself Reid Hoffman for some time. Jeff Weiner became the next CEO of the company. He held the position for 11 years. In June 2020 Ryan Roslansky set on the CEO chair, and as of August 2021, he still holds the title.
In June 2016, Microsoft announced its decision to buy LinkedIn. This deal was worth $26.2 billion, Microsoft paid $196 per share. Since December 2016 LinkedIn became a subsidiary of Microsoft. 
LinkedIn was already a well-established and successful company but as Microsoft acquired LinkedIn, it reached to even wider audience. The goal of Microsoft is to grow LinkedIn furthermore. Office 365 was integrated with LinkedIn by Microsoft which enhanced the professional tools. Microsoft allowed LinkedIn to maintain its brand and culture. Jeff Weiner who was the CEO of LinkedIn at that time remained seated as CEO but had to report to Satya Nadela the CEO of Microsoft.
Microsoft made sure that LinkedIn remains an independent identity under Microsoft ownership. Both the Microsoft and the LinkedIn workers and CEOs were in absolute favor of this purchase and separate identity decisions.
What is Microsoft?
Microsoft is a multinational company from America that deals with computer software, consumer electronics, personal computers, and other related services. It has developed its operating system, web browsers, and a video game console like Windows, Microsoft edge, internet browser, and Xbox video game console respectively. 
It was founded by Bill Gates and Paul Allen on the 4th of April 1975 in Albuquerque, New Mexico, U.S.A. The Microsoft headquarters is located in One Microsoft Way Redmond, Washington, U.S.A. Satya Nadela is the current CEO of Microsoft while the founder Will Gates is the technical advisor of the company. The subsidiaries of Microsoft are LinkedIn, Skype, and GitHub. The divisions of Microsoft are Xbox game studios.
The revenue, operating income, net income, total assets, and total equity of Microsoft are US$ 143 billion, US$ 53 billion, US$ 44.3 billion, US$ 301.3 billion, and US$ 118.3 billion respectively. The total number of Microsoft employees is 182,268 as of the year 2021.
Frequently asked questions 
What is the revenue of LinkedIn as of 2021?
The revenue of LinkedIn is US$ 3 billion as of 2021.
What is the total number of employees of LinkedIn?
The total number of employees of LinkedIn is 20,000 as of the year 2021.
What is the total number of LinkedIn users?
The total number of LinkedIn users is 740 million as of the year 2021 which is constantly increasing day by day.
Is LinkedIn free to use?
Yes, LinkedIn is free to use job-seeking platform. The users can access its website and download its applications for free, use them for free, create their account for free, and use it as they wish to.
Who owns LinkedIn?- Full History