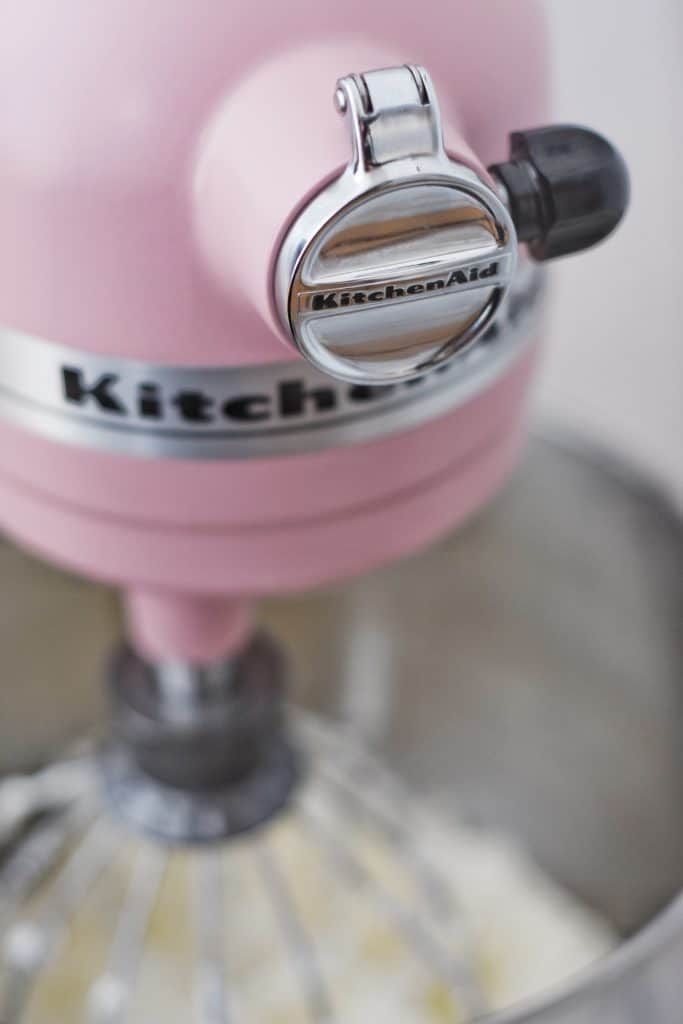 Who owns KitchenAid? – KitchenAid is a renowned home appliance brand of American origin. It has its headquarters in Benton Harbor, Michigan, USA. They manufacture all types of kitchenware and have the tagline, 'For the way it is made.' Their ambassadors include Lifetime Brands, Inc (gadgets), Whirlpool Corporation (Appliances), and Meyer Corporation (cookware and bakeware). KitchenAid is owned by Whirlpool Corporation, a multinational American constructor and marketer of home appliances. It also features in the Fortune 500 list that includes the most prodigious US corporations based on their annual revenue. Let us discover more about the Whirlpool Corporation and its insights. 
Whirlpool Corporation Overview – Who owns KitchenAid?
Whirlpool Corporation is a publicly-traded company that serves worldwide. It is headquartered in Benton Harbor, Michigan, USA. It was founded 109 years ago on 11th November 1911 by Emory Upton and Louis Cassius Upton. The Chairman, as well as CEO of the company, is Marc Bitzer. Its annual revenue goes up to $19.45 billion. The stock symbol of Whirlpool is NYSE: WHR. Around 78,000 employees are working under the corporation. Whirlpool markets many subsidiary companies such as:
KitchenAid
Brastemp
Consul
Maytag
Gladiator GarageWorks
Indesit
JennAir
Ignis
Amana
Estate
Bauknecht
Inglis
Some other major organizations mentioned on their website are Acros, Diqua, Privileg, Affresh Washer Cleaners, Royalstar, Stinol, Hotpoint, Polar, Roper, and Yummly brands. In addition, Whirlpool Corporation has manufacturing installations at the following locations:
Clyde, Ohio
Amana Colonies, Iowa
Findlay, Ohio
Fall River, Massachusetts
Marion, Ohio
Cleveland, Tennessee
Ottawa, Ohio
Tulsa, Oklahoma
Greenville, Ohio
Whirlpool has installed more than 70 research centers for technology and manufacturing throughout the world. Also, it made seven diversity networks. These entail employee, business, and community projects. They are managed by employees and serve the purpose of addressing all the necessities of the representative groups. These networks are as follows:
Whirlpool African American Network (WAAN)
Young Professionals' Network (YAN)
The Women's Network (WWN)
The Pride Network (PRIDE)
Whirlpool Hispanic Network (WHN)
The Veterans' Association (WVA)
Whirlpool Asian Network (WAN)
Whirlpool Corporation was recognized for a 100% rating on the CEI (Corporate Equality Index) in 2004. It was publicized by the LGBT (Lesbian, Gay, Bisexual, and Transgender) equal rights organization, Human Rights Campaign. During that time, it was the only major corporation to receive a perfect 100% score. Since then, the CEI has awarded them a perfect score for 11 consecutive years. Also, the Whirlpool Corporation is the first major appliance manufacturer that broadcasted same-sex families in its advertisement in the USA. In addition, it is the primary promoter of a not-for-profit organization known as Habitat for Humanity. It aims to construct affordable and economical dwellings. Whirlpool Corporation has donated more than $34 million for the cause and furnished Habitat homes with more than 73,000 appliances. Their objective is to provide support to them through home sponsorship, cash, or product donations. 
To create cognizance and aid in eliminating substandard accommodations in the USA, Whirlpool initiated the annual Building Blocks program in November 2006. Every year the program acknowledges a magnificent US Habitat for Humanity associate and its connection with its regional community by organizing a week-long construction in the associate's community. It first took place in 2006 in Nashville, Tennessee. Whirlpool united 100 Whirlpool workers and volunteers, 100 residents from 100 Habitat affiliates. All 300 participants constructed 10 houses on one block from 5th to 10th November 2006. Likewise, in May 2007, nine homes were constructed near Phoenix, Arizona, and the other nine in October 2008 in Dallas, Texas. 
History
Louis Upton was an insurance salesman, while his uncle, Emory Upton, was a machine shop owner (where plastic or metal machine parts are constructed). Together, they set up the Upton Machine Company on 11th November 1911, ending as a failure. Later, Louis patented a hand-operated clothes washer. Then, with Emory's help, he introduced an electric motor into the washer design and made motor-driven wringer washers. Finally, they made a $5000 investment with the help of a retail administrator Lowell Bassford. Louis' younger brother Fred united with the company after the product launch. 
The company experienced its first big deal of 100 washer machines with the Federal Electric division of Commonwealth Edison. But they had to refit and repair the machines due to a defect in the gear transmission. Then the Federal Electric doubled their order after the reconstruction of the machines. They continued to order for 3 years, after which they began manufacturing machines on their own. In 1916, Sears, Roebuck & Co. became their customer and marketed two kinds of Wringer washers with the brand name 'Allen.' The normal wringer washer model cost $54.75 deluxe one was $95. Sears decided to make Upton their sole washer supplier. Along with this, Upton began retailing the washers under their brand name. Later in 1929, they had to consolidate with the Nineteen Hundred Washer Company based in Binghamton, New York, to meet the increasing manufacturing demands. Their name changed to Nineteen Hundred Corporation. After the second world war, the corporation commenced several laundry convenience products such as dryers, automatic and wringer washers, iron, etc. In 1951, the Nineteen Hundred Corporation renamed itself the Whirlpool Corporation. 
The Whirlpool Corporation had to keep up with miscellaneous manufacturers. Therefore, they made many acquisitions. All the acquisitions from 1950 to 1980 are as follows:
Seeger Refrigerator Company (1955)
RCA's air conditioner and cooking range (1955)
International Harvester Company (Evansville, Indiana refrigeration plant, 1955)
Warwick Electronics (incorporating the Thomas Organ Company, 1966)
KitchenAid (Hobart Corporation division, 1968)
In 1976, the Whirlpool Corporation sold Warwick Electronics to Sanyo Electronic Co. but continued owning the Thomas Organ Company. In 1986, the company declared to be closing the manufacturing units in the region of St. Joseph, Michigan, till the end of 1988. In the 1980s, Whirlpool Corporation began expanding internationally. It began marketing and selling compact washers in India in 1987. Also, its sales were successful in Inglis, Canada. It also obtained a stake of 53% in the Appliances division of Philips N.V. in 1988. It led to establishing a shared venture called Whirlpool International that made them the world's biggest appliance manufacturer. It was 1989 when Whirlpool obtained Bauknecht and the Roper brand of Germany. To fulfill their Global Expansion Strategy, they set their foot in the Indian market and formed a joint venture with TVS Group. It was to establish a manufacturing unit of washing machines in Puducherry. Whirlpool India is currently headquartered in Gurgaon, and the other units are located in Pune and Faridabad. It has also closed plants in many areas such as:
Searcy, Arkansas
Newton, Iowa
Herrin, Illinois
Reynosa, Mexico
Jackson, Tennessee
La Vergne, Tennessee
Oxford, Mississippi
Fort Smith Arkansas plant
Amiens, France plant
Also, in October 2017, Sears Roebuck and Co. and Whirlpool Corporation terminated their 101-year-old consortium due to an unsettling issue of product pricing. In March 2020, they declared a new Factory Distribution Center based in Tulsa, Oklahoma.
What is the NASA partnership of Whirlpool Corporation?
The Whirlpool Corporation's research laboratory successfully obtained NASA's contract in 1962 for manufacturing food and waste regulation systems. It was for Project Gemini. Afterward, in 1968 the corporation made freeze-dried ice cream under NASA contract. This was for Apollo missions. In 2021, the organization was back to work with NASA. It created a zero-gravity refrigerator. This was under the Johnson Space Center's Advanced Explorations Systems Logistics. The project name was Reduction and Repurposing. The refrigerator contract was partnered with Air Squared and Purdue University. They experimented on deep space exploration and long-term food storage. 
How did the KitchenAid brand start?
The brand got its start from an idea of a stand mixer by Herbert Johnston. He was an employed engineer at the Hobart Corporation. He got the idea while observing a bar mixing dough and felt that there must be a better way to do it. In 1914, the evolution in kitchen equipment began with the development of the 'H' mixer. Soon, it was established for industrial projects. There were orders for mixers from the US navy. They were for the new battleships South Carolina (first dreadnought battleship of the US navy) and Tennessee-class battleship (Tennessee and California). By 1917, stand mixers by Hobart could be seen being used in all navy ships of the US. This gave rise to the home models of the stand mixer. The first stand mixer model to get the name KitchenAid was the ten-quart C-10 model. It was manufactured in the subsidiary Hobart's Troy Metal Products in 1918. It was situated in Springfield, Ohio. The company thought of KitchenAid's name while listening to reviews of the prototype models by the factory executives' wives. The marketing of home models of the stand mixer was provided to female marketers. 
Whirlpool Corporation, the owner of KitchenAid, is a world-famous brand providing quality appliances since 1911 and aiding in household tasks and providing efficiency. There is no doubt why Whirlpool is one of the most recommended and reliable brands in the appliance industry. 
Also read What Does Customer Service Mean To You?
Who owns KitchenAid? – History and Partnership