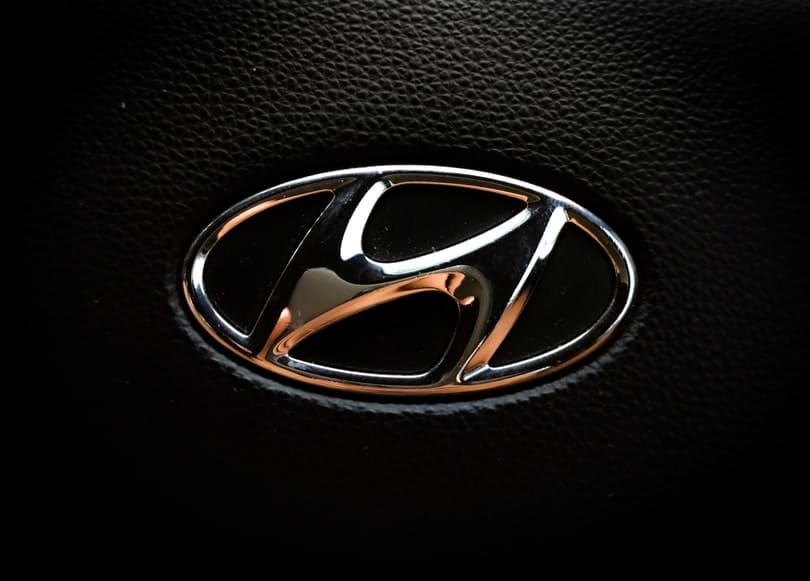 Hyundai is no new competitor within the automobile industry. It has been there for decades. Driving on the road, you are sure to pass by many of their products racing right beside you. Hyundai and its story- its revolution- is exemplary in its own right. Here, let's know Who Owns Hyundai?
Hyundai is a South Korean company that was started in 1947 by Chung Ju-Yung. In 1967, Hyundai rebranded itself as an automobile company. Currently, Hyundai Motor Group owns Hyundai, along with Kia and Genesis. Their headquarters are located in Seoul, South Korea.
Hyundai first started in 1947, but it wasn't until 1967- two entire decades- that they produced their first car. From an engineering company to an automobile giant, Hyundai has a long story to tell. It is now a Hyundai Motor Group, dominating the industry.
This article dedicates itself to unfolding the history of Hyundai and how it came to be as we know it today. 
Hyundai: History and Evolution
We are all aware of the Hyundai motor company. They make the sleekest of cars. The fifth-largest automakers in the world, they're practically everywhere. But the Hyundai Motor company that we know today does not make an appearance until 1967.
Chung Ju-Yung, the founder of Hyundai initially, founded the company in 1947. From the 1940s till the 1960s, the company was called Hyundai Engineering and construction company. The aim was to help South Korea industrialize and help the country overcome the disasters of the second world war. It was only in 1967 that it went through a revolution.
Since then, the Hyundai motor company has grown to become one of the most prominent automobile companies in the world.
About Hyundai
The word Hyundai is derived from the Korean words Hyeon [현] and Dae [대]. The former means "present" or "modern," while the latter refers to "era." When put together, Hyundai translates to "Modern Era."
The Hyundai logo is a stylized H within a blue circle. The 'H' obviously stands for the initial letter of the company name. However, its semiotic meaning lies in its stylization. When observed, the Hyundai logo looks like two people shaking hands, depicting influential deals and effortless trust.
A few years back, they revised their tagline to "New Thinking. New Possibilities." Hyundai has always believed in modernity. Their project of "Modern Premium" focuses on exactly that. A few years back, they introduced this project. Modern premium cars are much different from the traditional premium. They hoped to provide the modern world and the modern consumers with more features and accessibility. 
The Hyundai official website quotes their founder Chung Ju-Yung, "Nothing is impossible if you break the mould."
The company has been around for decades and has seen a consumer base that trusts in them. It is one of the first companies in the automobile manufacturing industry to provide a lifetime guarantee on their hybrid vehicles' power batteries. 
History
Hyundai developed its very first car in 1967, with cooperation with Ford Motor Company. It was called Cortina. By 1968, the product was released and was being mass-produced for consumers.
Eight years later, in 1976, Hyundai independently released the first Korean passenger car. They hired a former director at Austen Morris, George Turnbull, to help with its creation. The result was Hyundai Pony, designed by Giorgio Giugiaro and powered by Mitsubishi Motors. In the same year, the exports began, with the first export delivered to Ecuador.
The Pony didn't get a pass for their emission standards, which obstructed their release in the US market. However, they thrived in the Canadian market, and their profits soared.
By 1985, Hyundai had entered the American market with Pony Excel, which went to get a mention in Forbes Magazine. At the same time, Hyundai incorporated Hyundai Motors America and launched its first-generation Sonata. 
By 1987, Pony Excel would become the best-selling compact car in the USA. In 1990, their aggregate production hit four million. Elantra and Scoupe, too, were released.
Alpha became the first-ever engine created in Korea. 
In 1999, Chung Ju Yung transferred his position to his son, Chung Mong Koo. Hyundai Motor group invested heavily in designing, manufacturing, and production and rebranded itself as a luxury, global automobile company.
The 2000s started with a blast. Hyundai developed its first passenger car, which ran on diesel. In the same year, they developed South Korea's first fuel cell electric vehicle called Santa Fe. In 2002, they were one of the sponsors of the FIFA world cup. Since then, they've always been an official sponsor for the event. 
In March 2021, Chang Eui Son took the position of the Chief Executive Officer of Hyundai Motors. Hyundai is currently South Korea's largest automobile manufacturing.
Hyundai has some research and development centers spread across the world. 
It boasts of three such centers in its home market, South Korea. 
Apart from South Korea, Germany, Australia, and India, too, house Hyundai research and development centers. They have a design lab in California.
Some of Hyundai's best-selling products in the United States are:
2020 Hyundai Kona EV
2020 Hyundai Venue
2021 Hyundai Accent
2020 Hyundai Tucson
2020 Hyundai Elantra
There are many more products that have gathered eyeballs and large sales numbers. From Sonata to Ioniq, Hyundai continues to remodel their cars, giving them a long and premium lineage. Hyundai has a unique style for its car design. 
Their cars tend to be sleek and refined. Moreover, they promise to serve premium facilities in a "modern" way. Traditionally, premium features were exclusive to big brand names for exorbitant prices. The Hyundai moto of "Modern Premium" includes delivering luxury features through a company that offers its models at considerably affordable rates.
Ownership and Business
The Hyundai Motor Group is majorly comprised of three brands- Hyundai, Kia, and its luxury division, Genesis. Ioniq, an electric motor subsidiary, is also owned by the Hyundai group.
So, does that mean Kia and Hyundai are the same company?
No, not really. Even though both these brands are a part of the same group, they aren't the same. However, both Hyundai and Kia are related.
Like Hyundai, Kia too was founded in the 1940s. Following the financial crisis in Asia, Kia filed for bankruptcy in 1997. After various discussions, Hyundai decided to buy out Kia. However, the merger did not lead to Kia saturating within the Hyundai Motor Group. Instead, Kia became an independent company under the Hyundai group. 
Both Hyundai and Kia have independent business models and consumer philosophies. Everything- from their logos, captions, services, and products is separate. If you look at their models, you will notice a clear difference between their styles. Both Hyundai and Kia have their unique look. From Hyundai's sleek models to Kia's sporty curves, both these brands have a very individualistic and personal style to them. 
They can be considered friendly rivals in a corporate relation, producing the best automobile in the market. 
Conclusion
The automobile industry has come a long way and so has Hyundai. Hyundai started in the 1940s as an engineering company, dedicated to industrialize South Korea. At the time, perhaps the company founders themselves were unaware of what this company would grow into. From a start-up hoping to help develop the war-torn country, helping it overcome the destruction of the Second World War, to the car manufacturers the world knows today.
Today, Hyundai is one of the largest automobile makers in the world. People recognize their products in a single glance, from accents and sonata. The Hyundai Motor Group owns some of the biggest names in the South Korean market, including the big player, Kia. 
Hyundai's history and the place that it has created for itself in the industry are truly astounding. 
Frequently Asked Questions
Q1. Who owns Hyundai?
Hyundai was founded by Chung Ju-Yung in 1947, following the second world war. 
In the past decades, however, it has grown into the Hyundai Motor Group that houses several companies, including the very famous Kia. The current chairman of the Hyundai Motor Group is Chang Eui Son (as of May 2021). 
Q2. Is Hyundai an American company?
No, Hyundai is not an American company. Hyundai is a South Korean automobile manufacturer, the largest in their country. Their headquarters are located in Seoul, South Korea.
Q3. Are Hyundai and Kai the same company?
Hyundai and Kia are both owned by Hyundai Motor Group. However, they are two individual companies that have the freedom to follow through with their philosophies and make their products. They are rivals but have a corporate relationship.
Q4. What does the Hyundai logo mean?
The Hyundai logo is stylized H written in a blue circle. However, it is designed to have a more semiotic meaning. When looked at closely, you can make out the silhouette of two people shaking hands. The logo represents trust and confidence.
Q5. What does the word Hyundai mean?
The word Hyundai is derived, from the Korean words Hyeon [현], meaning present or modern, and Dae [대], meaning era or generation. When put together, Hyundai translates to "Modern Era" or "Modern Generation."
Q6. How much is Hyundai worth?
Hyundai has a market cap of 54 Billion Dollars ($54B). 
Who Owns Hyundai?- Full History