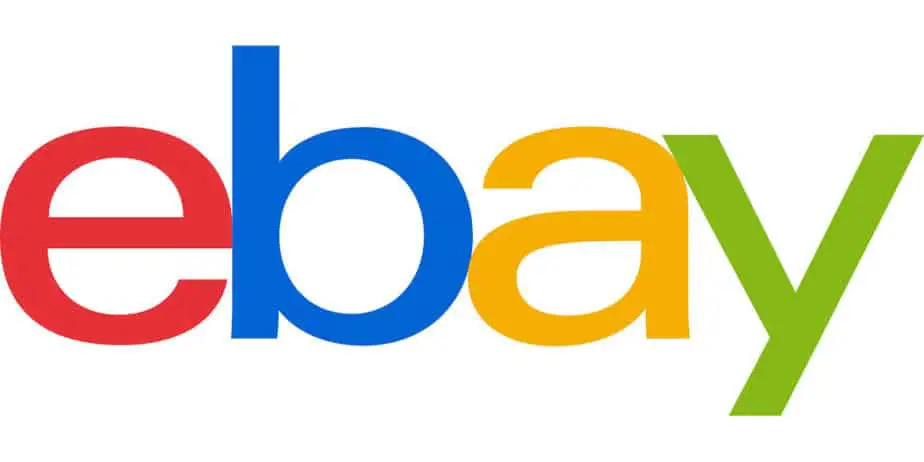 Looking to buy a motor for your car?  or have you saved up enough to finally buy a new laptop? Don't know where to purchase them from since you're confused due to multiple options available online? eBay has got you covered with a variety of options in every different field, ranging from clothes to even gardening equipment. eBay was one of the earliest e-commerce giants to revolutionize d guarantee a safe online shopping experience. Let's know Who Owns eBay?
With close to 3 decades of experience, they have managed to generated billions in revenue annually. eBay generated over $10.8 billion in revenue in 2019 alone, eBay is one of the industry giants when it comes to online shopping and auctioning. They had a net earning of over $1.7 billion in 2019. 
With so much revenue and income being generated annually, you may think, "Who owns eBay?" Think no more! We have covered that in this article.
Who Owns eBay?
eBay isn't owned by an individual, rather a large group of shareholders and institutional investors. The founder and former chairman Pierre Omidyar owns 5% of eBay, which amounts to a whopping $1.9 billion in 2020. eBay was listed at NASDAQ under the symbol EBAY in 1998, their IPO (Initial Public Offering ) was deemed successful after it managed to raise over $63 million and had a market cap of over $1.90 billion. However, 90% of the company shares are held by mutual funds and hedge fund investors.
Who are these institutional investors? They are large legal entities such as banks, hedge funds, mutual funds, venture capital funds, and many more that can participate in the trade of financial markets. The institutional shareholders with the most shares of eBay are mentioned below:
Benchmark Capital Co. LLC (69,502,032 shares)
Vanguard Group, Inc. (61,888,201 shares)
Icahn Associates Holding LLC (46,271,370 shares)
SSgA Funds Management Inc. (37,481,148 shares)
The Baupost Group LLC (24,146,000 shares)
The above institutional shareholders own a total of 240 million shares which amounts to 28% of the company. 
What is eBay?
eBay is an online shopping website, primarily known for its peer-to-peer sales and auctions. As it is available worldwide, hence it is easy for third-party online merchants to advertise and sell their products there. Products can range from used or new car parts to electronics and different types of equipment.
eBay is free, as anyone can sign up to buy or sell from anywhere in the world. Though sellers have to pay a certain fee, which is proportionate to the price of their products. Sellers may also sell both internationally and nationally. 
Important people at eBay
The success of eBay can't be credited to any one single individual, but rather the credit belongs to a large group of people who have come together to make this dream of a thriving e-commerce company come true. Even though it had to undergo so many changes over the years, it still has managed to cement its name amongst rival e-commerce giants. Below are some of the key individuals who are responsible for the success of eBay. 
Pierre Omidyar 
Without Pierre Omidyar, there would be no eBay. Ever since its inception, eBay has been on the rise, thanks to Omidyar's conviction and vision. Omidyar owns over 50 million shares of eBay which are worth $1.9 billion as mentioned above. Making him the largest stakeholder of eBay. The company has seen multiple ups and downs but the captain of the ship never gave up. Omidyar served as the chairman of eBay from 1998 until 2015. He also served as the board of members until 2020 but remains the chairman emeritus. Omidyar also owns 6% of PayPal, which amounts to a whopping $18.4 billion. 
Along with being an entrepreneur, he has also turned into a philanthropist along with his wife by founding Omidyar Network in 2004, which has donated more than $1.5 billion 2021, to both non-profit and for-profit organizations around the globe.
Devin Wenig
Devin Wenig is a business executive who was the ex-CEO and ex-President of eBay from early 2015 to mid-2018. Wenig was the fourth CEO in eBay history. As a CEO and President, his role was to administer the eBay marketplace and global traffic. Under Wenig's reign, eBay had managed to gain annual merchandise volume to $88.5 billion in 2017 which is a meteoric rise from $60.3 billion in 2011. This has also allowed the userbase to multiply rapidly, increasing from 100 million to over 171 million active users. 
Wenig is one of the largest individual shareholders of eBay with over 730,000 shares, which amount to an astonishing $51 million. 
John Donahoe
John Donahoe served as the Chief Executive Officer (CEO) and president from early 2008 to mid-2015. Initially, Donahoe joined eBay as the president of eBay marketplaces. He was also the interim president of PayPal in 2012. Before eBay, Donahoe was the CEO and managing director of Bain & Company. He is also on the board of directors of PayPal. Currently, he is CEO of the sports apparel giant Nike. 
Donahoe is the second-largest individual shareholder of eBay with over 830,000 shares as of 2020. That figure translates to over $58 million. 
Michael Jacobson
Jacobson served as the secretary and the general counsel of eBay Inc. from 1998 to 2015. He was also the senior VP of legal affairs until July 2015. Jacobson played a huge role in shaping the company's law policies, contracts along with compliance with the SEC (Securities and Exchange Commissions) during his reign. Before eBay, Jacobson was partnered with Cooley LLP where he served in the mergers and acquisitions department. 
Jacobson is the fourth-largest individual shareholder of eBay with over 530,000 shares which are worth over $37 million. 
History Of eBay
The Beginning
In September of 1995, a then-28-year-old Tufts Graduate Pierre Omidyar spent most of his time writing away code that was the base of eBay. Back then it was called Auction Web. Which aimed to bring both buyers and sellers together in an open and sincere marketplace. The first-ever item sold on eBay was a broken laser pointer, which was listed by Omidyar, in 1995. 
By the next year, over $7.2 million worth of total goods were sold and Jeff Skoll was elected as the President of Auction Web. Pierre Omidyar quit his full-time job to focus more on the company. The year was quite lucky for AuctionWeb as it was the same year that they were able to rent their first office space. The next year, over $10 billion worth of goods are sold, In 1997, AuctionWeb was renamed eBay. 
Mergers, IPO, and Rapid Expansions
The next year saw the first-ever acquisition by eBay, in the form of Jump inc. and their p2p (person to person) trading platform Up4Scale. eBay goes public and reaching over $53.50 the same day, exceeding expectations of both the investors and the chairpersons. This made it possible for eBay to expand out of the United States. They set up sites in the United Kingdom, Germany, and Australia in 1999. 
In 2000, Half.com merges with eBay, making it easy to sell games, books, music, and movies online. eBay giving works, which was established by eBay as a non-profit charity organization had raised over $500 million in 2003 to help children in poverty and distress all over the world.
Notable acquisitions by eBay
As of 2021, eBay has made over 40 acquisitions, including StumbleUpon, Meetup.com, and more recently the Indian e-Commerce giant Flipkart. The most notable acquisitions have been mentioned in the list below. 
PayPal
In July of 2002, eBay was successful in acquiring PayPal which is one of the biggest online payment systems that support online transfers and is also an online wallet. eBay reportedly paid over $1.5 billion for PayPal. They also made PayPal one of their payment options. The acquisition turned to be one of the most valuable in recent history, along with that it was a very good investment that had great ROI. 
Till 2015, PayPal was a wholly-owned subsidiary of eBay.
Skype
In 2005, Skyped was acquired by PayPal for over $2.6 billion. But the acquisition was not working as expected by the board members and the president. In 2009, John Donahoe, the President of eBay announced their decision to divest from Skype because of no synergy and difference in core business strategies. Retaining only a 30% stake in Skype ensuring potential due to future value creation. In 2011, all the equity in Skype was sold to Microsoft for over $8.5 billion, which was all of the 30% stakes that eBay had earlier. 
Conclusion 
Though largely investor-owned, Peter Omidyar is and always will be the face of PayPal. The vision and hard work of Pierre Omidyar have made eBay what it is today, one of the global leaders in online marketplaces and auctions. 
eBay started in a basement but has now slowly expanded worldwide, from auctions to marketplaces, eBay has it all. Once only available in 4 countries, now has websites in over 180 countries! It may have been on a slippery slope due to the rise of other e-Commerce giants like Amazon, but it still is in demand with a large active userbase. Over the years, eBay has proved to be successful in creating a huge loyal user base, you can't buy or auction that!
Who Owns eBay?- Full history