Nowadays, there are many options to choose the places to go like restaurants, spas, haircuts, resorts, and other things, and it is always best to check the area or the address and then go there. But every place is impossible to look over as they could not be in your area, they could be in other states, and they could not have a website to check. For every one of these problems, there is one thing common, and that it is difficult to get public reviews of that small business or store. For getting an honest review, there are many apps and websites that you can use and get honest public reviews. There are many options like Yelp, TripAdvisor, Foursquare, etc. This article will provide information regarding Yelp, Yelp's methods of making money, and some other details about it.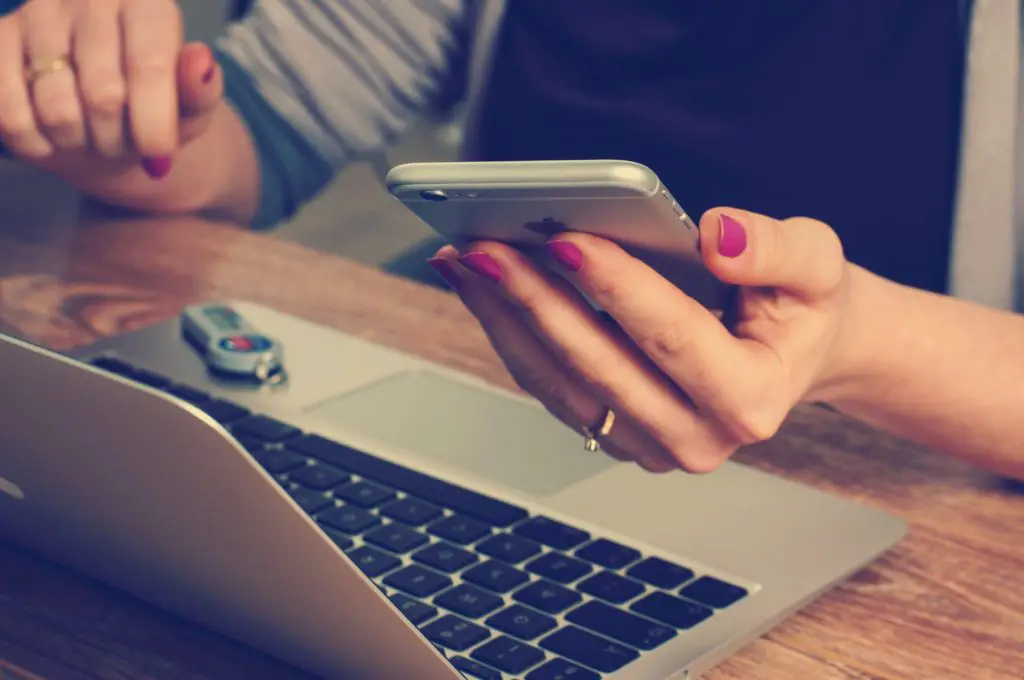 Yelp is a review-based platform and it is used to have public reviews for local businesses and stores. It works with the crowd-sourced model which helps the customers and consumers to share their honest opinions and reviews of a place. It is also used for reservations of a place and booking places. Yelp has places like restaurants, salons, hotels, schools, and other public places for review. Yelp has many streams of income that they are using for earning money, and they are also using and creating new ways of earning money. They are mainly earning the money with advertising, transactions, and other partnerships. They are earning most of the money with different types of advertisement which is around their 80 to 90 percent income. Likewise, they are using different types of advertisement methods like cost-per-click and customizable profiles. Furthermore, they also make money with the reservations services they give to the customers.
About Yelp
Yelp is used for publishing reviews of the places like restaurants, spas, salons, schools, hotels, stores, and other local small businesses. Yelp is a crowd-sourced platform which means it shows the information of the public who shares their opinions and reviews about a place.
Yelp was founded by two of the former PayPal employees namely Russel Simmons and Jeremy Stoppelman. They founded Yelp in October 2004. Yelp has its headquarters in 140 New Montgomery San Francisco, California in the United States. The current owner is Jeremy Stoppelman. You can go to their website through this link https://www.yelp.com/.
In 2010, Yelp has crossed 4.5 million crowd reviews and had $30 million in revenue. From 2009 to 2012, Yelp has expanded to the whole of Europe and Asia. In the year 2020, Yelp has crossed 206 million reviews and also had 43 million unique visitors on their desktop sites and 52 million unique visitors on their mobile sites.
Yelp has had many problems during all these years. They were accused of using the reviews for unfair usage. It was said that they were highlighting more negative reviews of a company that is not buying advertisements of Yelp, and also highlighting the positive reviews of the company which pays for the Yelp advertisement. Yelp was also faced problems of "Astroturfing" which means using Yelp's option of reviewing and posting fake or false reviews. Yelp has been trying to tackle all these problems.
How Does Yelp Make Money?
There are many ways that Yelp is using for earning money. They have multiple income streams. They have different types of advertisement methods, transactions methods, and other ways like reservations and partnerships. Some of the Yelp ways of earning money are listed below. They are as follows:-
Through Promotions:– 
80-90% of Yelp's revenue comes from promotions and advertisements. And with promotions, they are using many ways to earn money. In 2020, around 95% of Yelp's revenue was grossed through advertisements.
The first could be the two types of profiles in which the user has to pay for the profiles. These premium profiles help many businesses to advertise their business, products, and services to the users of Yelp. These are Branded profiles and Enhanced profiles. The Branded profiles include photo slideshows, about segment, call-to-action options, and the ability to add videos. The Enhanced profiles are included with all the mentioned features plus with an option to remove competitors' advertisements. These profiles are charged according to their features. The subscription fees of these profiles are dependent on the advertisements. If the amount of money spent on advertisements is more, then the subscription fees are less.
Secondly, there is an option of Click-Per-Cost, this means that there is an option for the company to put their advertisements and if a person clicks on that advertisement, Yelp would get a commission for that. These ads could be placed in many different areas, sections, and spots of Yelp's interface and every section has different price points. The price of the ads also varies with different types of businesses like it would be cheaper for a restaurant and higher for other professionals.
Yelp has a program called Advertising Partner Program, this program helps third-party advertisers to promote their partners, and with advertising the partners, Yelp would receive a portion of the revenue.
Through Transactions:– 
Yelp gets some revenue from the transactions done with their platforms. Yelp simply gets a percentage of the transactions as a commission. The percentage of the commission varies with different transactions. Yelp has some other sources with which they get the other commissions on transactions. They are gift certificates, Yelp deals, Eat24, and some more. They also use the vouchers to earn money.
Other Ways:– 
Some other ways that help Yelp to make money are the option of reservation and bookings, they give many services like SMS alerts, waitlists, and these services are available with a subscription. They are working to build new ways to make more money and satisfy their consumers.
Yelp's Problems
With rapidly growing and developing companies like Yelp, the problem of downfall never leaves. Yelp has faced many problems in its journey of success till now. Problems were arising with their reviews. They were accused of using their reviews for wrong and false information. Some accusers said that the reviews were all in favor of the high-paid advertisements of a company. And it is the same with the reviews of the high-paid companies as only the positive ones appear on the app or site. And for the companies that pay a small amount or do not pay for advertisements, only the negative reviews were shown.
There was also the problem of "Astroturfing" which means that there are people who are using similar platforms like Yelp for spamming reviews for advertisement. Many companies hire people for these kinds of practices for giving positive reviews for their own company and stores, and negative reviews for the competitors. 
How Can You Use Yelp For Yourself and For Your Business?
There are many uses for a regular person on Yelp that could make your life a little easier. Yelp could also be used for your company's growth. You will understand these things below.
Uses of Yelp for A Regular Person:-
There are not so many ways to use Yelp for a regular person. A person could use Yelp to find the best places for eating, staying, vacations, haircuts, and many more. There are reviews for salons, restaurants, local stores, new businesses, trending places, and other places that help a person find the best place to go. There are also online social interactions, opinions, and ideas that could help a store, company, and other places to improve.
Uses of Yelp for A Business:-
There are many ways in which you could easily make your company grow on Yelp. Some steps could help you to grow your company with Yelp.
The first step is to make a business profile on Yelp. After making a business profile, start filling up the details of your company. Like the name of the company, location, timings, category, contact information, website address, description of your company, and a photo gallery. You could also put extra details like parking area, pets are allowed or not, availability of Wi-Fi, and if your business accepts credit cards or not.
After setting up your business profile, try and get reviews from your regular customers, friends, family, and other known people. Invite people on your business website to post a review on Yelp. Start making social media accounts for your business and ask people for their genuine reviews on Yelp. If your business is something that needs appointments, use the messages of appointments and ask them for reviews on Yelp. These methods will allow you to get a good amount of reviews constantly.
Just getting the reviews is not enough if you are not responding to the reviews. When responding to positive reviews, always remember to be appreciative and thank the reviewer for the review, and don't use similar responses or auto-generated responses. For negative reviews, do not try to be defensive and ask the customer for suggestions. Always respond fast with every type of review.
You should also pay for the Branded profiles or Enhanced profiles as they are important to advertise your profiles. Try and add a Call-to-Action, and it will help you and your customers for a reservation, make an appointment or book an order. Remove the advertisements of competitor companies from your business page so, it will help your customers to concentrate on your products and services.
Always upload and update new photos of your business on the photo gallery as it will help you to show your customers about your business, and it will also help to control your customers. You could also use Yelp deals and vouchers, and it would attract customers. These vouchers are free, but Yelp will get its 30 percent when it is redeemed.
What Are The Advantages Of Yelp?
As it is one of the most famous companies in its field, there would be some advantages. Here are some of the advantages of Yelp.
1. There are so many active users on Yelp, and it helps a person to make judgments of a place.
2. There are a total of 130 million people active on yelp every month which helps the business to get a good exposure.
3. As many people have reviewed a product or service, it helps create social proof that the product and service are genuine.
4. The advertisement on Yelp is a great advantage for a local business.
5. You can easily find the best-preferred place in a short time. You could also find out about stores and services that are available or not in your area.
What Are The Disadvantages Of Yelp?
There are disadvantages of Yelp as there are always two sides to a coin. Some disadvantages of Yelp are as follows:-
1. Negative reviews could negatively affect your business.
2. Managing a Yelp profile could be expensive for many individuals.
3. The advertisement for the competitors could be unfortunate if the company is not able to pay for Enhanced profiles and remove them.
4. There is a problem with Astroturfing, which would become a problem if you get many negative reviews in a short time.
5. The reviews on Yelp could be wrong and false as companies pay individuals to write positive or negative reviews on Yelp.
Conclusion
Yelp is one of the most successful companies in today's world. It became what it is with combating every problem in its path. It could become more successful with the expansion to Asia and Africa. There are many ways with which Yelp earns money, and their leading method is to do advertisements. It is still finding more ways to monetize the company further and satisfy the users.
Frequently Asked Questions
1. What are the ways that Yelp makes money?
Answer-There are many ways like advertising and commission on transactions.
2. What are the places available on Yelp?
Answer-There are restaurants, hotels, salons, spas, and many other places.
3. Could I find a zoo on Yelp?
Answer-Yes, you could.
4. Is there an option to filter the reviews?
Answer-Yes, there is an option to filter the reviews.
5. How to remove competitor advertisements?
Answer-You have to subscribe for an Enhanced profile.
How Does Yelp Make Money?