A British neo-bank called Revolut makes several financial products available through its mobile app. iOS and Android users can access the service. Revolut operates no physical customer branches. Online identification is used to register for the digital account. . The real card will arrive a few days later, depending on your region. The cell phone's digital account is immediately linked to the physical card. A transaction or payment is instantaneously accessible in the app after it is completed. In this article, we will see about 'How Does Revolut Make Money?'.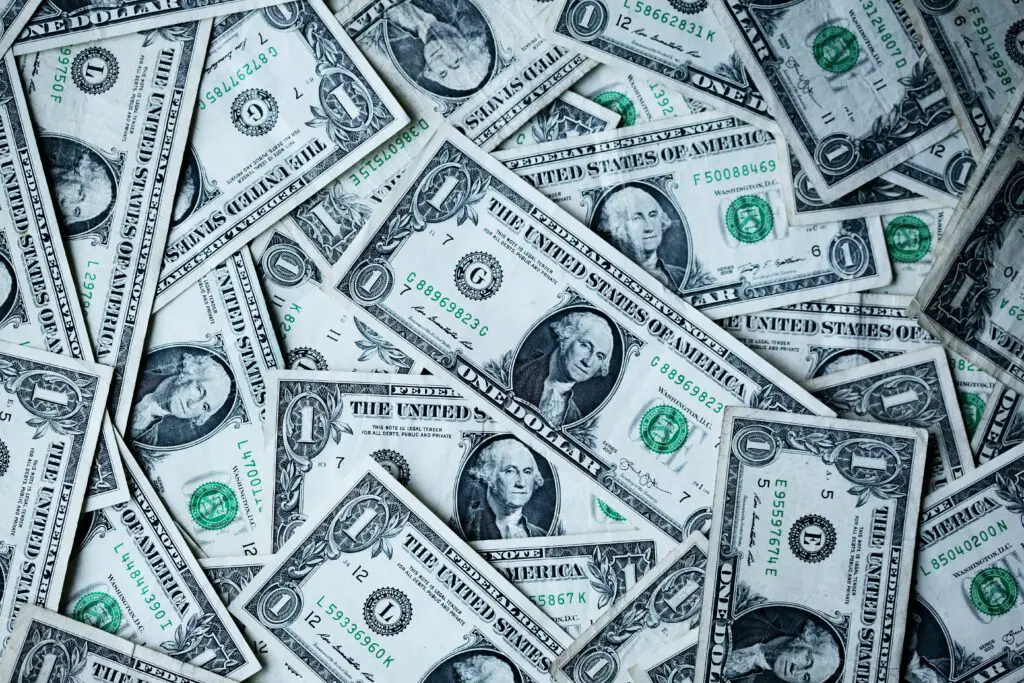 How Does Revolut Make Money?
Britain's largest fintech company is Revolut. At the moment, it is valued at $33 billion. This amount was made public following a massive $800 million investment by Tiger Global Management, Target Global, and Softbank Capital. After the investment last year, the valuation figure rose to $5.5 billion, about six times what it had been.
The firm Revolut received £1.5 million in funding the initial month it was founded, in July 2015. There is no turning back; in Feb 2016, it once more raised £1.5 million. The corporation finished a new $800 million fundraising effort in July 2021. Tiger Bank and SoftBank, two well-known investors in the tech industry, led this round.
Revolut became the second-most valued business in Europe after this round, with a valuation of $33 billion, making it the most valuable firm in the UK. Revolut even bested NatWest in the UK in terms of valuation, a traditional banking mainstay.
The company's target market
The company's target market is divided into two primary groups:
the ones who need to receive or send money from overseas friends or family corporations with global operations who seek simple, affordable international transactions. 
With a specific device applications & technology foundation, it thereby supports both B2C and B2B customer sectors.
Subscription Revenue: How Does Revolut Make Money?
Three distinct programs are available to customers of Revolut. Metal, Premium, and Standard are some of these.
Customers will need to buy other plans even though the Basic plan is free. Additional services and features are 
• An elegantly designed premium card 
• Customer support is given top priority
• Up to $900 in fee-free withdrawals
• Bonus money… and many more
Transferring Money Internationally
Customers can send close to £5,000 internationally. A charge of 0.5 % gets added to the transaction for the amount over this.
Customers who choose the paid plans have a greater capital monthly.
Perks
Customers who complete ten successful transactions with their Revolut card at any of the approved partners will be given a discount. Although this program is now in beta testing, it is well known that its collaborators will emanate from sectors including travel, dining, shopping, and entertainment.
Revolut will probably get a percentage of every payment made using its card, depending on the terms of the partnership.
Insurance
Users of Revolut can purchase two different insurances: travel and medical insurance for abroad. Through its subsidiary, Revolut Travel Limited.
Revolut Travel Limited serves as an auxiliary insurance middleman for White Horse Insurance Ireland and Simplesurance GmBH (for devices) (for travel). As a result, White Horse Insurance and Simplesurance will offer the insurance services. for helping with the insurance purchase, Revolut will now receive a commission.
Overdrafts & Loans
Additionally, customers may decide to take out loans. These loans include a £500 to £25,000 borrowing range and a 12 to the 60-month repayment period.
Revolut makes money by adding interest to each loan.
If a customer is late with their payment, a penalty overdraft fee is added.
Trading
The business allows customers to purchase and sell stock from numerous businesses through its subsidiary, Revolut Trading Ltd.
Customers of the Standard and Premium Plans are permitted to trade 3 and 8 equities each month, respectively. If y Each additional transaction will incur a fixed cost if you make more than this charge is one pound sterling for users in the United Kingdom.
The ability to trade an unlimited number of stocks is available to metal cardholders. 
Business Accounts
Businesses and independent contractors can choose from various subscription programs like customers do.
Examples of characteristics are:
• To control your employees' spending, use a management application.
• Payments 
• Employee benefits at affiliates like Amazon or Starbucks
• Open API for accounting software connection
• Give various staff different jobs and permissions.
Cash Interest
Revolut uses the funds in user accounts, much like any standard bank, to make loans to other organizations like those banks.
After that, they get interest from these organizations. All U.S. banks' net profit margin for 2019 was 3.35 percent, according to Statista.
Expanding and investing more
Revolut reached a milestone of 100,000 customers and gained $15 million in Series A funding in 2016. The Series B round ($66 million) and Series C round ($250 million) came after it was both completed in 2017.
Eventually, Storonsky and Yatsenko made a slight turn and created a fantastic app for younger users who liked to receive banking services on their cell phones
Revolute's product selection increased with cryptocurrencies, business accounts, & a contribution tool where users may support international charities with investment as a result revolut was granted a banking license by the European Central Bank in 2018, enabling it to extend consumer credit and take deposits.
Revolut introduced commission-free trading activities on the NYSE and NASDAQ six months later.
Revolut reached ten million users in 2019 after entering Singapore and Australia.
In September, the business also signed a historic agreement with VISA that allowed the bank to grow into 24 new regions, including the US.
Conclusion
Now We've learnt about 'How Does Revolut Make Money?', Consumer banking & investment services are offered by the English fintech business Revolut. Initially creating a low-cost travel card, Nikolay Storonsky & Vlad Yatsenko's business was established in 2015. Traveling frequently, especially in Europe, Storonsky grew weary of shelling out several hundred pounds on currency conversion and international processing fees. Both the main banking account and the Revolut app are free to use. As an alternative, revenue is generated through a mix of subscription revenue, transaction costs, benefits, and additional services.
Frequently asked questions
1. What is the usual monthly deposit at Revolut?
The customer deposit is £305, which is less than that of Monzo and Starling Bank.
2. How many countries are Revol ut's services available in?
37 countries, including all of those in the EEA and the EU.
How Does Revolut Make Money?