Trader Joe's(T.J.), an American grocery chain, is well known for its almost cult-like following. A single storefront established in 1967 is now a retail mammoth with over 530 branches. The success is attributed to its concept and vision. Let us know What are the 'Trader Joe's: Mission Statement, Vision, And Values Analysis'.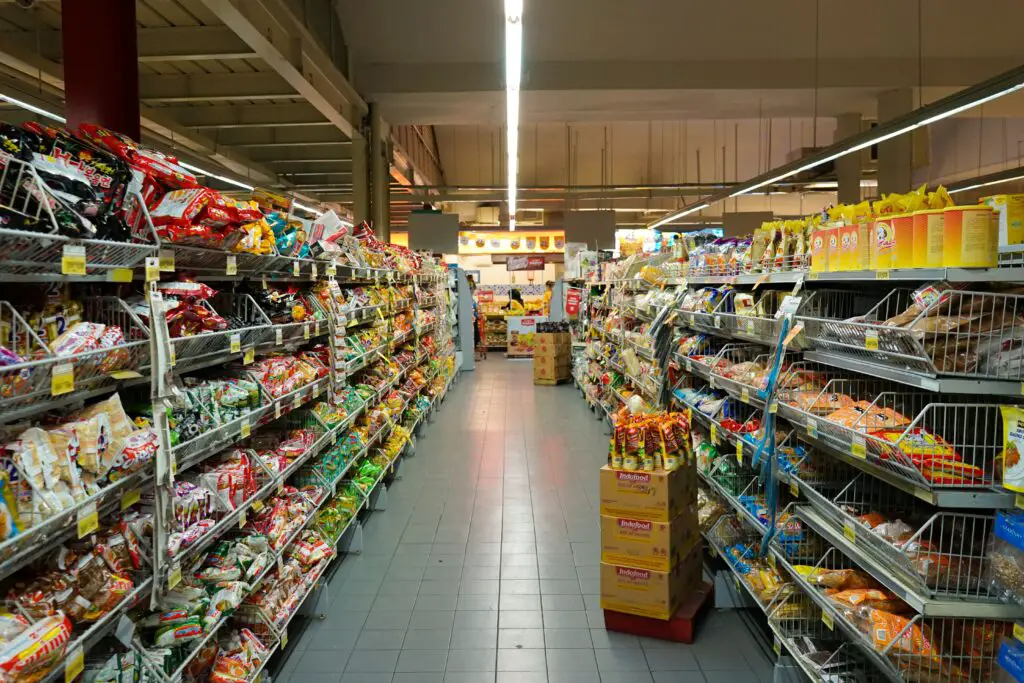 Trader Joe's: Mission Statement, Vision, And Values Analysis
T.J. aims to bring people goods and products worth the money spent. Quality goods at affordable prices bring together a loyal customer base, boosting the brand's reputation and sales. Let's get into Trader Joe's vision and value to find what makes this iconic brand tick.
Traders Joe's Mission Statement
While T.J. is consumer-centric, that is not the only area of focus. The grocery giant promotes inclusive development, meaning happy workers- happy clients. The unique work culture includes customs and rituals that help the employees bond as a single unit. Each work team has a Captain and crew. Fostering a sense of belonging and employee engagement is the core driving factor.
The Vision
It is common for many brands to talk big about their vision and values. In reality, however, these remain printed words that don't see fruition. T.J. has translated its vision into behavior, and it is now its reality. The brand stresses two aspects – customer satisfaction and company spirit. Adhering to the less is more concept T.J. chain of stores builds the neighborhood affinity to their products, creating a solid and loyal customer base.
The Unique Values
T.J. takes pride in being an unconventional grocery store. The store owes its well-deserved fame to its dynamic environment. Most grocery stores have an almost clinical precision of the way the products are displayed or which brand is advertising on the premises. In these shopping trips and transactions, there is little or no communication between the store employees and the shopper. In stark contrast, T.J. invites the local community and potential customers for a fun-filled, warm experience. Decentralized aisle arrangements, and demo stalls inviting people to sample products break the monotony. Before you know it, the quick grocery run is no longer a chore. The sheer ability of the store to connect and forge relationships with the community drives home the point that they value customer experience above all.
Employee and Consumer Engagement 
By now, it is evident that T.J. consistently breaks all preconceived notions about the operation model for grocery stores. So it should be no surprise that the staff recruitment process is out of the box as well. A few questions during interviews are whether the potential employee likes food, enjoys making people smile, and has an outgoing and fun-loving personality. The stores have employees looking forward to customer interaction, rather than deserted aisles where you are on your own. When you have several fun personalities gathered in one place, dull moments cease to exist.
Why the never-ending demand?
T.J. has no online presence, minimal advertisement, and does not do home deliveries. So, why is it a hit with the public?
The stores maintain a strict truck-to-shelf policy, meaning that you can rest assured that items are fresh. 
They have an exotic collection of flavors arranged in specially designed aisles that make shopping easier. 
They offer handcrafted, customized price tags. This simple but clever trick keeps its customers wondering about the next unique design.
Keeping Up to Speed
T.J. uses the kaizen strategy to stay ahead of its competition. Kaizen, a Japanese concept, emphasizes that there is always scope for improvement.No operation process is flawless and continuous improvement aids in the seamless resolution of different loopholes. It is not a difficult or new concept. For decades businesses have employed the kaizen strategy to enhance productivity, only to be met with crushing failure due to a lack of knowledge and poor execution. T.J. has gotten the method perfected over the years. They promote fair treatment of employees and offer educational scholarships to their family members. These benefits encourage higher work productivity. The boost in job performance is like a ripple effect, creating a WOW experience for the customer. It is a simple undertaking that reaps massive benefits.
Value Above Everything
T.J. has a laser-sharp focus on value for the customer. The stores do not give out coupons, loyalty, or membership programs. It is because they believe customers should have access to the best – be it prices or products, every day. The stores are well-integrated with the neighborhood, taking part in programs donating unsold quality products to local food recovery organizations.
Staying Ahead of the Competition
Compared to other grocery chains, T.J. has a limited selection of products. They majorly deal with private labels, allowing them to offer a product catalog at lower prices, and stick to their policy of less is more. They set the bar very high in terms of user experience. When you get good quality products for the best prices, with the bonus of a fun-filled shopping experience, would you consider visiting another store? Another aspect that gives them an edge is the consistent inventory across the different branches. You can be in a completely different city and still experience a piece of home in the T.J. stores.
The competitive edge that T.J. is due to its exemplary customer service. This factor is inseparable from brand employee management. The brand's continued investment in its human resources creates an evergrowing, sustainable modal that sets it apart from other businesses.
Frequently asked questions
1. How is T.J. different from other grocery stores?
They focus more on customer service and experience. They stock up on private-label products and offer lower prices. While there is a lesser variety to choose from, the brand guarantees the quality of its products.
2. Why is T.J. famous?
It is famous because it stands out among the other conventional grocery stores. It offers a unique and quirky experience. There is an eclectic mix of products ranging from cookies to sauces and packaged meals.
3. Why do all the employees of T.J. seem so friendly?
T.J. bases its operation modal on the human factor- employees and consumers. It creates a domino effect where the company treats the employees well, and the workers ensure the highest levels of customer service.
Trader Joe's: Mission Statement, Vision, And Values Analysis