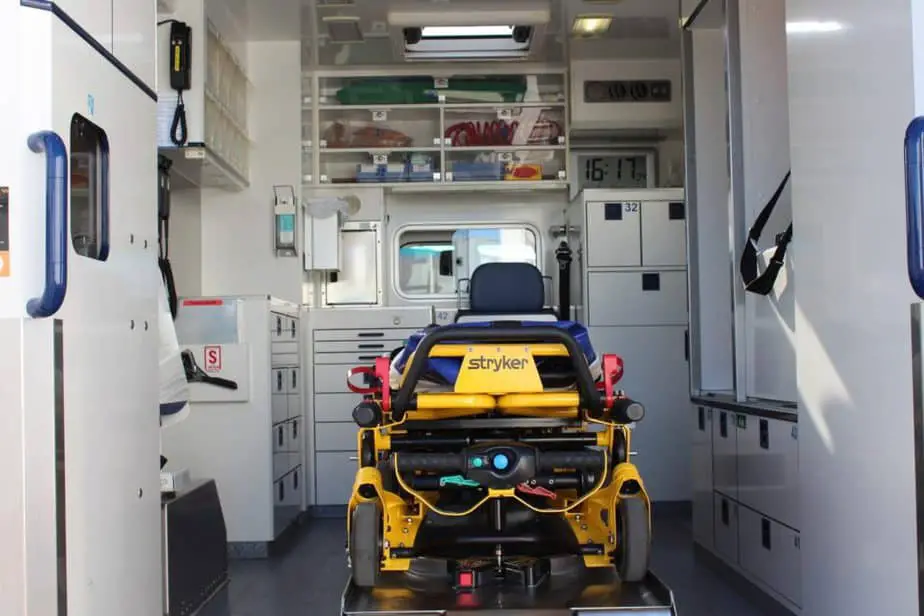 In this article, we will see the Stryker Mission and Vision Statement Analysis.
Introduction
Stryker is one of the best American multinational companies which is related to medical and so man other facilities. They are employers and suppliers while also keeping in mind the various attributes that make each company better than the other. It is important to remember that most multinational companies have the same vision but that does not include stryker who has been in the game longer than most.
Stryker Corporation is one of the leading brands when it comes to health in the United States. People trust them due to their reputation to be consistent in their approach and different ways to solve people's problems. Let us discuss how this company came into being. Also, orthopedics to be looking at the distribution of the mission and vision statements.
Stryker Corporation was founded way back in 1941 in Kalamazoo, Michigan. Its founder Dr. Stryker was an orthopedist and graduate from the University of Michigan Medical school. Back then graduates from colleges were given more preference than those with high school degrees.
Stryker Corporation is responsible for many useful inventions. Some of those are the turning frame which turns the patient and provides necessary mobility when they are lying in the hospital bed. Also, a cast cutter which is a cutter that removes casts without damaging muscles, tissues, or their fibers underneath the skin.
These inventions are synonymous with this company. There are many more to account for. This company has always looked out for its customers while delivering the best care possible that many can buy. They never compromise on quality and have always been the ones to extend the helping hand to the needy.
Some Milestones
In 1979, Stryker made its first IPO and after a few months acquired Osteonics corporation which was another medical corporation. After that, it entered the hip replacement, knee, and other orthopedic medical treatment markets which boosted its sales up to 2.01 billion, thus getting them into the S&P 500 and Forbes Platinum 400 for the first time.
This was a big milestone for the company which was only rewarded by the company advancing and entering among the Fortune 500 when it hit 3.0 billion dollars in sales. This was improved upon when Steve Mcmillian joined as CEO which led to the company getting sales of up to 4.9 billion dollars and more.
Thus Stryker expanded its reach and during the 2010s, became one of the best medical companies operating in and outside of the US. The company in 2012, had more than 22,000 global employees along with 8 plus billion dollars in sales for that year, 35 percent of those sales came from outside the US which showed the people that they were expanding their boundaries.
We will be taking a look at the mission and vision statement of these companies to see what is the driving factor behind the sales of the company and what entrepreneurs and businessmen can learn from this cooperation.
Some Insights on Sales
Any company's mission statement is what it wants to offer to the people what lengths it can go to make the people's lives better. Stryker has been working day and night, acquiring various subsidiaries to expand its business and reach many people globally.
It has acquired different subsidiaries' assets and has used those blessings to make itself stronger while also taking care of the people who use its services. Stryker supplies to individual doctors and clinics within the US, which allows them to simplify things and keep clients under check since multimillion-dollar business is harder to keep track of.
Stryker's abroad business is made by third-party clients and advertisers who know about the cooperation. It is also made by different dealers and distributors who are hired for offering sales perspective in the different countries they know the business happenings of. More business is provided by company-owned sales subsidiaries and branches.
John Brown, the former president of the company, CEO, and the chairman of the board is given a lot of credit for the success of the company since Stryker corporation went from being the maker of beds to being a technology backed medical company in a matter of years with his leadership.
Mission Statement
The mission statement of the company talks about how this cooperation plans to help people with its technological prowess and outreach. People should know about the ins and outs of the company for better visibility so they can trust it more. That is exactly what stryker aims to do with its company policy.
They have also aimed to target growth, in the long run, to give better benefits to its investors. The mission statement is as follows," Together with our customers, we are driven to make healthcare better."
There are three elements we are going to be analyzing in this mission statement, those are:
Together with Customers
Driven Attitude
Making Healthcare better
The First Element
The first element talks about what stryker has managed to do with the help and support of its customers, if it weren't for the ideas of the CEO and the help of the people, this company would have stayed where it was today. Every commercial multinational company is driven by different sales but this company has always been in the eyes of the customers for its better service and great single customer service.
By using progressive technological devices, it is possible for the people to make their voices heard and for the providers to identify and quickly guide the people who want their support. Advancements in technologies have given people relief since the things that were not possible in the medical sector 10 years ago are now possible.
The Second Element
Having a driven attitude is one of the most important parts of any company since it allows the people associated with the company to give their best regarding any situation and it makes it easier to achieve goals. The mission statement is all about making healthcare better by providing the customers better usable technology in affordable means which do not compromise their health.
Thus it is important to know that this company's attitude to always better itself, and its ability to produce profit built by the willingness to sign with local clinics is what brought about the profit of this company. The margin this company created with its allocation of sales resources and the self-development by training and revolution of technology is a very important thing to consider.
The Third Element
The third and final element talks about the company trying its best and every individual working hard every day and doing everything in its power to make a difference in its business structure and people's lives. The more technology changes people's lives, the more a company spends on taking care of the people, the more money it makes, and the more progress is seen.
That is why this company has prioritized its budget and used caution with its expenditure to try and drive the healthcare evolution in a better direction with the help of resources that only multimillion-dollar companies like stryker can generate. In this way, they have made themselves and the company function better.
Stryker Vision Statement
Stryker has always had a unique vision for its customers and that is highlighted by the fact that it has kept innovating and improving on certain technologies and apparatus that they have created so it is more convenient for the people who use their service. This ability to keep improving and trying something new is what got them into the money-making business.
The vision statement tells us about the different products and innovative solutions they offer in the line of orthopedics which has made the lives of people using their product easier.
The vision statement reads,'' We are able to offer a diverse array of innovative products and services in Orthopaedics, Medical and Surgical, and Neurotechnology and Spine that help improve patient outcomes." Let us analyze the three elements
Offers a diverse array of innovative products
Services in orthopedics, medical, surgical, neurotechnology, and spine
Improving patient outcomes
The First Element
The first thing that we are going to be looking at is the diverse variety of products that stryker offers to its customers. We previously discussed them developing cast cutters and rotators, but that was decades ago. The technology has improved and so have they with the times. Stryker sells directly to the hospitals and smaller clinics, with no middleman in between.
Thus the deals are shortened and the delivery of products is prompt, they sell products that are used in surgery, healing of patients, storing, care, and many more. They also sell communications equipment, neurovascular and spinal devices, and other medical products and services that can prove useful in emergencies.
The Second Element
The second element talks about what those ranges of products are used for. As we saw the medical equipment they sell worldwide with the help of subsidiary sellers outside and direct contact inside the US, their services also tend to vary since the products that can be manufactured locally cannot always be shipped outside due to costs.
But the products they make here are for orthopedics, surgery such as medical gloves, masks, coats, glasses, etc, neurotechnological machines such as scanners and transmitters, and spinal technology which cannot be developed by any other company. These useful technological marvels have helped the company get millions of dollars worth of sales in short times due to their effectiveness and appeal.
The Third Element
The third and final element tells us about the patients this technology has helped by making sure it reaches the right people. Neuroscience is a very complex field and even harder to navigate due to the various nerves present in the body but the machines that this company has built have helped countless people navigate the nerve centers easily and have saved lives.
Getting the correct treatment is very important for the body and this company has made sure they provide the right equipment that the patient needs the most to recover faster. A company that cares about its people and its customers will get profit, and medical and healthcare is such a business in which you cannot ignore this mantra.
Stryker Values
Since the mission and vision statements are done, we might as well look at the values this company adopts to keep its employees and its customers motivated. How it gives them the ability to communicate well and behave in a professional environment, and how they should treat every customer that comes their way.
We will be looking at some of the values this company adopts to keep its employees motivated and its customers inspired, and ready to combat any health problem that they encounter.
There are 4 core values, those are:
People
Integrity
Performance
Accountability
People
Taking care of people is what medicare is all about and thinking about what they will require when making products is the center of all things research. That is why stryker thinks about their customer base whenever handling anything and making sure it is convenient for the customers.
Integrity
Integrity is important while conducting business. It is the essence of trust between two parties and presenting yourself in a way to people that indicates full accountability and no backstage politics is important for any company to succeed.
Thus Stryker is always more respectful towards its customers and cares about their well-being.
Performance
The performance of a company during sales, a decline, or any other market issue determines its quality and perseverance. Stryker has demonstrated a lot of courage in regards to staying relevant and trying new ways to better the medicinal processes.
Accountability
Having Accountability for the things people do and the decisions the chairpersons make, is a central duty of the cooperation. Accountability can help establish trust in the eyes of the public and make sure the people know about the honesty of the company and its services. This helps a lot in rapport building.
Conclusion
The company has evolved through its marketing campaign and has proudly served its customers through the help of its mission statement. All companies need to be like them in terms of commitment to the customers. It will help them to achieve greater things if internal matters are sorted. Have a great day.
Stryker Mission and Vision Statement Analysis