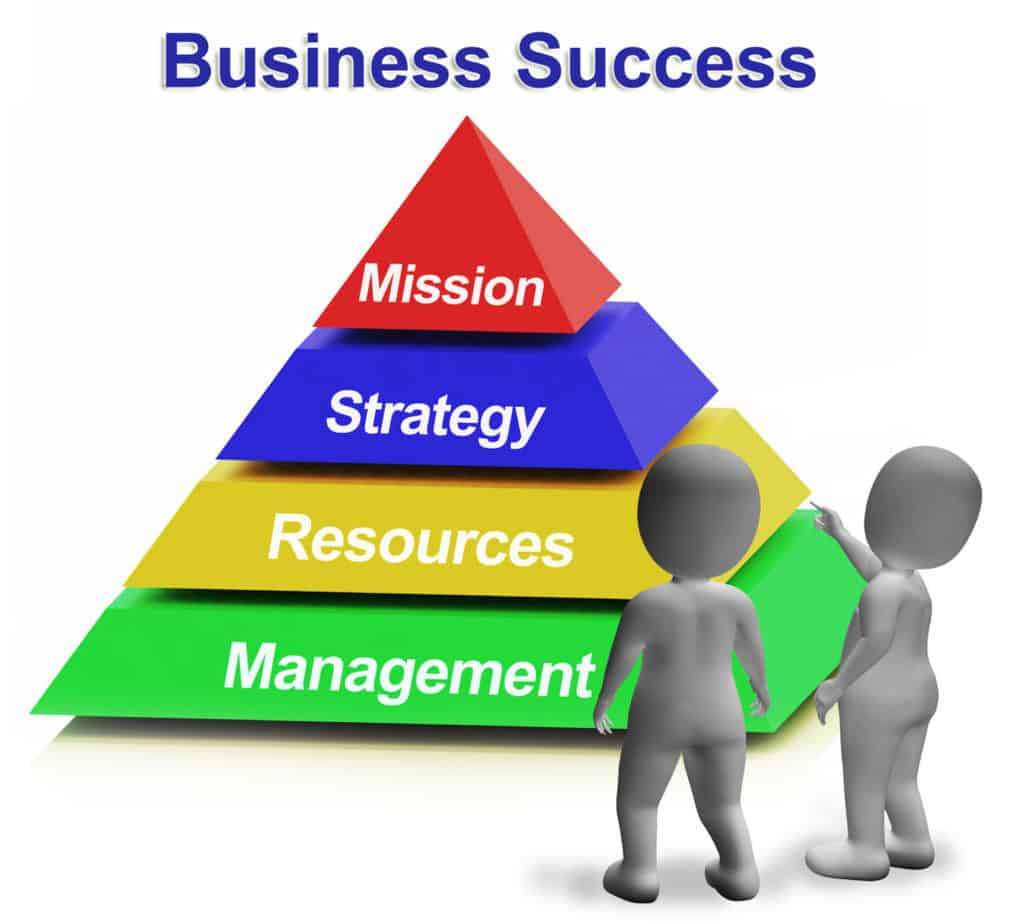 Introduction
Lowe's Companies is a leading home improvement brand dealing with home-related things- be it technical and heavy things like home appliances to even the smallest things like paint. It provides a one-stop solution for the functionality and appearance of your home. Since all of us long to go and spend time at our homes after work, it becomes necessary to furnish our homes in a warm and cozy manner with everything of need within our reach. Lowe's is an American retail company with its Headquarters in Mooresville, North Carolina. It was founded in 1921 by L.S. Lowe as a hardware store. Gradually, after World War II, it was deemed probable that there would be an increase in the construction of houses, as several people got displaced or their houses demolished. This concentrated the focus of the owners of the store on the concept of home improvement products. In 1964, Lowe's hit the target of catering to 1 million customers annually. This became a turning point for the store, and now it is considered to be the second-largest hardware chain in the United States and also all around the world. As of February 2021, Lowe's has seen a magnificent expansion of around 2,197 home improvement stores in North America. 
Lowes Mission Statement and Analysis
"Together, deliver the right improvement products, with the best service and value, across every channel and community we serve."
The quality of the products is not bartered for compromise for the people at Lowe's. They are very well aware of the brand value of Lowe's and its lineage of customer satisfaction. The mission statement encompasses this spirit of the company. The workers, technicians, owners, and staff work together in unity with each other to produce the right improvement products at a fast pace, great quality, and efficient delivery. To help the company reach even greater heights, Lowe's emphasizes community building and mass appeal. They want their products to reach many people across channels and communities. That is why the mission statement is crisp and clear, and easy to understand: the mission statement threads together the responsible, efficient, and consistent handling of customers by the company. Lowe's wants to limit dissatisfaction and complaints and hence, is striving for continuous improvement and upgrading of their products and services. 
The Strategy of Lowe's 
The strategy of Lowe's is well defined and envisioned systematically. The focus is always on customers and their satisfaction. The four pillars on which the strategy is made provide a seamless process from the factory to the market. The four pillars of the strategy are:
Supply Chain Transformation
The company ensures that there is a good stock of products and an e-commerce site for better display of products and also for customer interaction. There is a smooth process of the fulfillment and delivery of products to the customers. There is proper management in place who also addresses the grievances of the customers, if any. 
Merchandising Excellence
The company also focuses on merchandising so that the products can reach the masses. Thus, they ensure improvement in productivity and execution of the plan at all levels. The company also alters the branding based on the region they are dealing with and their target audience. They localize and customize according to their customer's experiences and expectations as they believe that one size doesn't fit everyone. This personalization of products and experiences improves the respect the company commands and also instills in the customers a certain faith in the company. The online sites are also well-developed and clear for smooth dealing and interface so that customers don't find it difficult or chaotic to navigate. 
Operational Efficiency 
For de-cluttering the space, Lowe's works towards store simplification and improving access. The In-stock Execution of the stores is also well-defined. These measures contribute to the operational efficiency of Lowe's. 
Customer Engagement 
Everything that Lowe's does is for the customers. There is an aim for even greater customer engagement and traffic on the sites and the stores. For this, the online interface and the offline environment are made more engaging and tailor-made for the benefit of the customers. The Associates also work closely with customers and interact with them to get in the knowhow of their customers.
Vision Statement 
"We will provide customer-valued solutions with the best prices, products, and services to make Lowe's the first choice for home improvement."
The vision statement throws light on the company's whole-hearted focus on the customers. As they say, the customers are king. Therefore Lowe's emphasizes customer-valued solutions. They have the ability to win customer loyalty and trust. They make it a point that they serve the customers with appropriate pricing and good quality products to keep choosing Lowe's for all their home enhancing needs. Lowe's is aware of the importance of the economic affordability of products and realizes that it is the only way to cater to different types of customers. Hence, it continuously attracts customers with discounts, sales, and worth the value products. 
Values that Govern Lowe's 
The core values that govern Lowe's are customer-focused, ownership, respect, teamwork, passion for execution, and integrity. 
Focus On Customers-Whatever Lowe's does is for the benefit of the customers. Apart from providing services of good quality at the best prices, Lowe's also provides services like maintenance, remodeling and even decorating the products at homes. They also provide their services at varied platforms for the comfortability of the customers- ranging from onsite services to in-stores, through online mode or mobile applications to the job site, and also through direct calls with customer care. The aim is to provide customers with seamless services. 

Deliver Results-The people at Lowe's are efficient and punctual and ensure the meeting of deadlines without delay. They work together as a team, uniting their ideas and providing room for flexibility of opinions and accommodation. They are highly driven and full of passion and the execution is at par with several high standards. The products produced are up to the mark and of good quality. The customers are also provided with options for assistance by the service members for easy and more efficient working. 

Take Action-Remaining Proactive in everything they undertake makes the company of Lowe's more focused. They take measures for improving their workplace and their lifestyle. Lowe's also ensures the safety and security of its employees by abiding by the Safety Protocols and regulations. Training is also imparted for spreading awareness on safety and the required measures. Lowe's Heroes Program also focuses on the building of community and assisting the community development through volunteering. 

Continue Learning-The employees of Lowe's have a passion for betterment. They continue to level up and remain committed to the goals of the company. They aim to achieve growth and consistency in the development of products which makes them stand apart from the rest. The employees are focused on increasing their skill set while at the same time trying to balance their personal and professional life. The employees and the company are also aware of their social responsibility as a citizen and indulge in charitable efforts and contribution as well. The employees also take part in several leadership development programs to equip themselves better with more advancement. 

Show Courage-There is an atmosphere of mutual respect and harmony wherein everybody interacts with everyone, be it fellow employees, customers, vendors, investors, etc. This highlights the integrity and ethics of the company's atmosphere. Lowe's company also makes it a point to follow all the governmental rules and regulations without fail. Every employee abides by a Code of Conduct which ensures smooth functioning and transparency of the company. 
There is also room for constructive criticism, and the values are held in high regard. Lowe shows courage by going against the unethical practices of mere profit-making. For example, they are against child labor or prison labor in manufacturing the products for selling. All the products are also made up to the mark according to the industry standards.
Careers at Lowe's
Lowe's is welcoming towards people who are driven and focused on customer satisfaction. They should also be passionate about home improvement and should bring forth their ideas to the table. There is room for managerial positions, merchandising teams, technicians, and experts for the plumbing and electrical needs of the customers. The service team is needed to make sure the smooth running of the stores. There are also Sales Executives and Customer Services, Cashiers, Field Leadership and Support and also for Stocking and receiving of products. 
Frequently Asked Questions
What are the products Lowe's deals with?
Lowe's deals in various products and services from appliances, home fashion, tools, paints, furniture, patio, animal and pet care, outdoor living, etc. They also expanded their business in grocery dealing, supermarket chains, food to go, and apparel. But their main focus is on home improvement products. 
Is the working culture at Lowe's draining?
Lowe's wants its employees to improve in their fields and strive for betterment. For this, they have strict deadlines, but at the same time, they give space to employees for balancing their personal life. So it is an environment of discipline as well as fun and play. 
How interactive is Lowe's e-commerce site?
Along with the products on display, there is also a separate page for DIY- projects and ideas from which customers can take inspiration. There are how-to's, buying guides, inspirations, and mood boards for the benefit of the customers. In addition, there are several guides on the execution of projects like how to install artificial grass, buying guides for a pool vacuum, etc. 
Is Lowe's focused on environmental sustainability?
People at Lowe's know the importance of energy efficiency for environmental safety and economic affordability by people. Therefore, they have some eco-friendly products, energy efficiency guides, and certified wood products. Lowe's also won the SmartWay high performer award in 2020 for their sustainable practices. There is also a focus on the reduction of chemicals in the products of Lowe's. 
Is Lowe's a good place to work at?
Lowe's is a great place to work, with good and competitive wages, a somewhat flexible schedule, healthy working conditions, and other incentives. 
Can a person with no prior experience gain employability at Lowe's?
Lowe's offers employability only to those over 18. The person looking for job opportunities should know the company and the roles they are applying for. In this case, the company will accept the application of people with no experience. 
How much time does the hiring process take?
The hiring process takes around 2 weeks to formulate. Lowe's prefers people who are committed to customer services. 
What are the common interview questions at Lowe's? 
Why do you want to work at Lowe's?
What are your prior experiences?
How valuable is a customer for you?
How would you stay motivated during your shift at work?
Do you have any knowledge of the working of Lowe's?
How would you deal with rude and difficult customers?
Do you have any experience in DIY projects?
Was there any time that you handled a conflict in any environment?
Is the work culture at Lowe's diverse?
Lowe's incorporates into its culture -women, a person with disabilities, multigenerational inclusivity, and also caters to the LGBTQ+ community. They work towards women's empowerment to enable women to achieve their full potential. Multigenerational inclusivity works towards bridging age gaps and going beyond the conventional age groups. All people, be it differently enabled or marginalized sections, should feel safe and empowered in the company of Lowe's. 
Conclusion 
Lowe's is a well-established yet dynamic company aiming to be better than its own stature every passing day. They focus on customer satisfaction and smooth customer service. They have the ability to make any house a home with their trendy yet functional products. They are diverse, sustainable, have a good strategy for improvisation.  They provide career opportunities for the growth of the employee as well as the person they are. They have very clear mission and vision statements and a core value principle which they abide by. 
Lowes Mission Statement, Vision and Value Analysis