Insurance has become a big deal not just in the US but around the globe. It has been a life wire of hope when properties seem lost. Insurance cuts across several industries, and GEICO has stamped its feet as a leading insurance company in the US. Although GEICO focuses on auto insurance, they still provide insurance on jewelry, homes, floods, and businesses. GEICO's mission statement is to offer reliable and affordable auto insurance to drivers or car owners across America and stand in for clients in challenging times after an accident. Its vision is not on its official website but hinges around becoming a leading insurance company in the US. GEICO outlines integrity, growth, and service as its core values. Let us see "GEICO Mission Statement, Vision, And Value Analysis"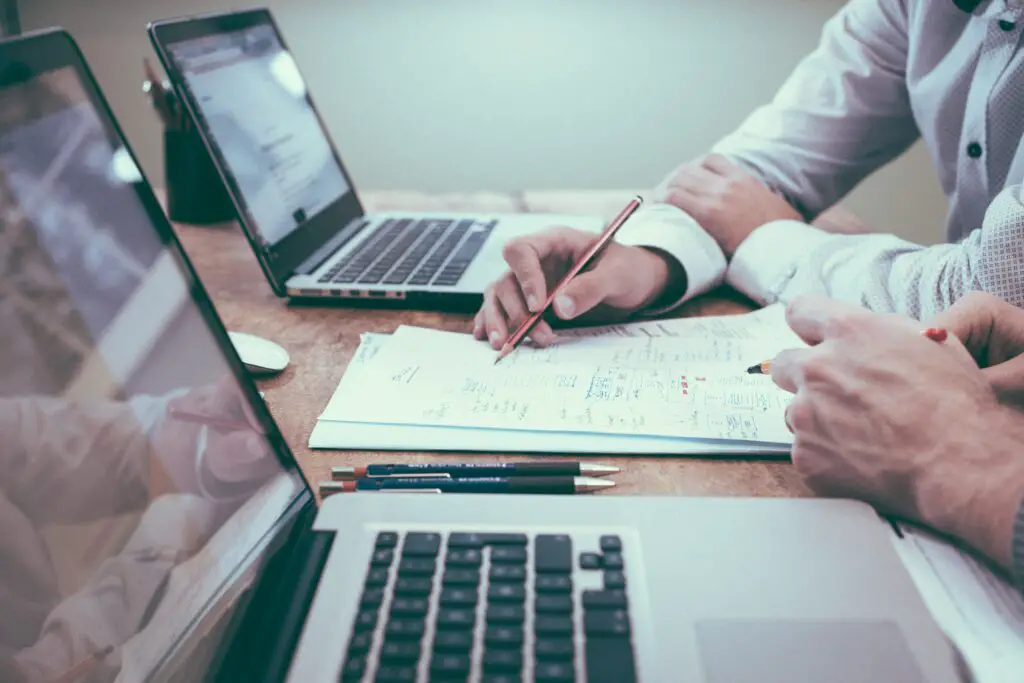 GEICO: Who Are They?
Before we discuss the mission and vision of GEICO, it's best to dig into their background briefly to get an idea of their identity.
GEICO is an acronym for Government Employees Insurance Company. People ask why it's a private insurance company, but the name doesn't say so. The name came to be because the company was initially established to cater to US government employees. However, GEICO has tweaked its policies and now caters to almost anybody. 
Founded by Leo Goodwin in Maryland, USA, GEICO plays a major in auto insurance. However, they still offer insurance services on homes, businesses, jewelry, life, etc.
GEICO Mission Statement: What Does It Say? 
Every company, irrespective of the industry, was established for a purpose. The purpose is fulfilled as a solution to the problem of the target customers. One can have an idea of a company's purpose through its mission statement. So GEICO's mission statement is a declaration of GEICO's purpose and what they offer to their target customers.
Her mission statement goes thus- to offer reliable and affordable auto insurance to drivers or car owners across America and stand in for clients in challenging times after an accident. 
Talking points from the GEICO Mission Statement
It's clear from the mission statement that GEICO was established to meet the insurance needs of US drivers or car owners. That's their core purpose and duty, while other forms of insurance follow. Let's extract a few elements from the mission statement.
The Mission Statement Shows GEICO Competency In Auto Insurance
GEICO clearly states its core in the mission statement, which is providing auto insurance. This means they are well-equipped with the processes and strategies to provide this level of insurance.
GEICO Mission Statement Isn't Second Guessing
The mission statement reveals that GEICO knows who they are and what they offer and are confident in delivering the job. 
The Mission Statement Shows GEICO Exclusiveness In Service
GEICO services are complete, not leaving customers halfway. The part of the mission statement that says 'and stand in for clients in challenging times after an accident'  hits so hard and shows that GEICO works towards complete customer satisfaction.
GEICO Vision Statement: What Does It Say?
There is no vision statement on GEICO's official website. However, from its background, operational procedures, achievements, and status, it's possible to create a view of the vision that drives GEICO. The vision statement is a declaration of what the company wants to achieve. As a result, it reveals the company's goals and the strategies it will employ to achieve those goals.
Today, GEICO is a powerhouse in the insurance industry of the United States. They have put in a lot of work to get there, so it's safe to say that GEICO's vision statement includes becoming a leading insurance brand in years to come. 
Another insight is the immense value GEICO offers to society. They want to see a secure community free from all threats- that can be attached to GEICO's vision. For this reason, GEICO offers insurance services that exceed expectations. They are affordable and keep tabs on situations till customers are fully liberated. 
GEICO Values- What Are They?
Core values can be likened to a company's DNA as it triggers or defines its lifestyle and mode of operation. The core values give the public or customer base a picture of what the company holds dear. 
Growth
GEICO values both the growth of the brand and that of customers. Little wonder they have come this far. With the growth in focus, they continue to seek better ways to improve services and innovation.  One good example is how versatile GEICO has become. They grew from an auto insurance-focused company to one which touches a vast area of insurance.
Integrity
Honesty has been pushed backstage by several organizations, but GEICO put theirs at the forefront. In all of GEICO's services to customers and the community, integrity is upheld. GEICO outlined this value and has integrated it into every employee that has served over the years.
Service
GEICO was established to offer service. First, it was to the United States government employees, but it has stretched the arm of service to a broader group of people. Service as a value triggers the zeal to improve solutions to customers' problems. 
What Are GEICO's Priorities?
We have discussed the core values in the previous section, which form a foundation for dos and operations of the company. With the foundation already in view, let's scan wider and analyze GEICO's priorities.
Sustainability
In as much as GEICO set new goals and explored a broader range customer base, they have never dropped their standard and quality rating. They prioritize sustainability, and it has been evident through the years.
Employee Satisfaction
GEICO doesn't show care outside alone but is particular about the in-house team. It's a simple principle- make the in-house happy, and the outside will share a piece of that happiness. So GEICO employees are happy people. The company sees that the compensation, policies, and working environment are conducive for their employees.
Diversity
GEICO embraces and values variety in service. It's a priority as it enables the company to give more back to the community. With diversity, they render a greater number of services, and in turn, more people are helped or insured.
Customer Satisfaction 
A review of GEICO's mission statement reveals its customer-centric approach to business. The company is always poised to give customers complete insurance and follow-up. This indicates the high value placed on customer satisfaction irrespective of their case. 
Conclusion
GEICO is a reputable insurance brand. Their mission statement, vision, and values are evident in their operations and achievements. Please put it in mind that GEICO offers exclusive insurance services and continues to boast as one of the best around.
Frequently Asked Questions
Does GEICO Have Happy Customers?
Yes, customer feedback has been positive
What Is It Like Working At GEICO?
GEICO prioritizes its employees, creating a conducive work environment with worthy compensation and growth.
Where Is The World Largest Insurance Company Located?
Germany. Allianz is the world's largest insurance company.
Does GEICO Have A Marketing Quote?
Yes, 15 minutes could save you 15% or more on car insurance.
GEICO Mission Statement, Vision, And Value Analysis