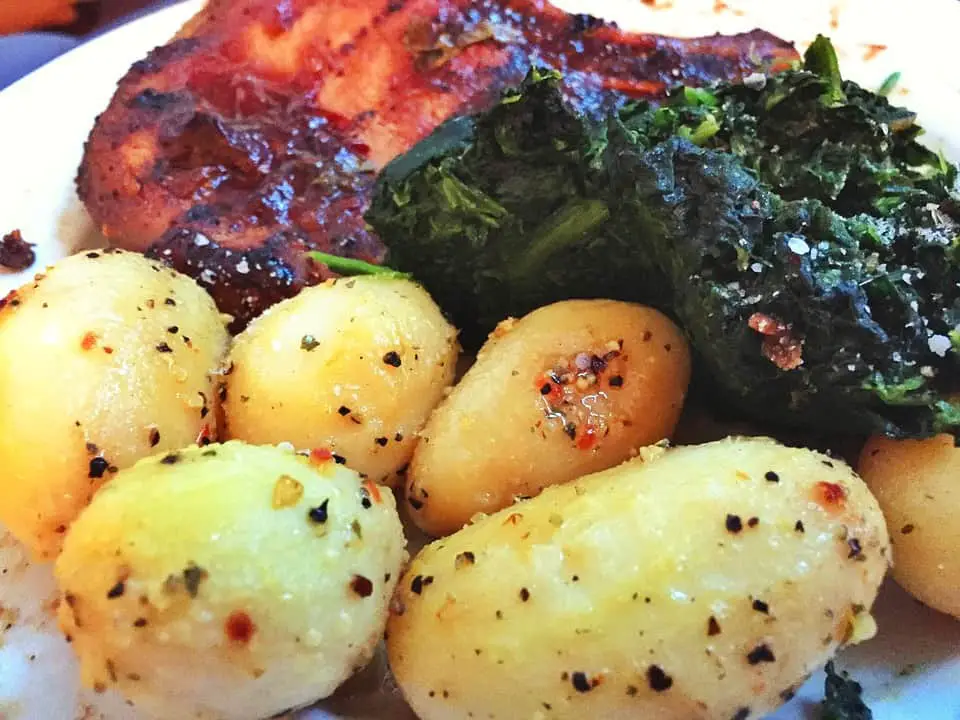 Chipotle is one of the most preferred places in the United States and the UK when it comes to Mexican cuisine. Ever since being found in 1993, they have been at the literal top of the food chain in terms of culinary expertise and innovativeness. They specialize and are well known for making fresh food in front of customers and use the freshest ingredients in their food that give it the best bite feel. 
Chipotle has built a loyal fanbase because of its customer service, great food options(including vegan and dietary choices), and consistent tasting food. This tendency has made them one of the best and most preferred fast food organizations since they have shown us that good food is affordable and pleasing to the tastebuds.
Chipotle's Mission statement is described as " to provide food with Integrity.'' This entails that the company wants its customers to have a good time at the fast-food establishment and be responsible for promoting Integrity and the notion of kindness by providing food. Food is always associated with happy emotions and respect for the provider, and that is the message chipotle is looking to deliver through its statement. Even though every fast food joint prides itself on providing the best to its customers, Chipotle excels because they choose fresh ingredients and the proper culinary techniques to make the food taste brilliant. Let's take a brief look at their vision.
This company's vision statement is "to do more than rolling burritos while working to cultivate a better world." This statement was regarded as controversial by many people since Chipotle is famous for its burritos, and they thought it was a shot at their quality of food. Still, the company bounced back by their ever-increasing hard work and dedication to serve good food to their customers.
This company has always held a moral high ground. It has an advantage over most other fast food joints because it is unique to Mexican cuisine and does not appeal to the typical burger or pizza routine of fast food. Part of the reason people like visiting is because of the change of routine regarding fast food and their famous guacamole.
We will analyze the mission statement in-depth and, later on, look at the detailed analyses of the vision statement. This will help us determine the company's objectives and understand their processing and mindset when approaching customers.
Chipotle's Mission Statement – In-Depth Analysis
As detailed above, Chipotle's mission statement is " to provide food with Integrity.'' There are two main elements in this statement that we need to analyze to understand their service motive. This might b a simple explanation as it only contains two parts, but there is a much deeper meaning. The things to know in this statement are as follows:
To provide food
With integrity
The first statement talks about providing food to people. This is the basis of a fast food joint and every restaurant or bodega that serves food. The justification behind this is that the customer's hard-earned money should not purchase distasteful or crass food. It is the basic courtesy of every fast food joint to serve good-tasting food. The first statement also considers the various factors the fast-food establishment needs to keep in mind whenever serving food—the quality of ingredients, freshness, and cooking.
None of the things need to be lackluster so that the customer is satisfied with their spending and makes them want to return to the establishment. Customer goodwill is a long-term asset every organization cultivates to increase their credit standing and earning rate. Returning customers are the employees' attitude, the environment, the food, and the service—all of the factors controllable, interchangeable, and in the hands of the establishment. Suppose an establishment understands these core values, their business skyrockets. Adopting these policies has made its credit standing one of the best in the United States. This strategy of maintaining quality and goodwill has kept the costumes returning and has allowed them to open in countries like Germany and France, where food is regarded in the highest regards.
The second element mentions integrity, one of the most significant core values required to be a good human being. Providing people with food is the most thoughtful thing anyone can do, and Chipotle considers this value significant s to add it to the mission statement. Integrity correlates with respect, which is an important quality to have whenever handling customers.
Treating customers ensures goodwill to the maximum and is a sure-fire way to know that they will buy from the fast-food joint again. The customer is king in the market. Chipotle has been so successful in the business s because they give their customers preference for choosing and adding ingredients according to their wish. This is a thing a lot of establishments do not realize
. Having a quality of being honest with your customers and providing them with the best options despite inconveniences will help long-term aspects eve when the customer is displeased short term. The employees always have to be forthcoming, patient, and polite with the customers to ensure they have a great time at their establishment. This helps in rapport building and increases the goodwill of the chain situated in that area. The fan following that chipotle has harnessed due to their moral compass commitment has brung them a lot of wealth, goodwill, and mentions in magazines and newspapers. This allowed them to take over the Mexican fast-food cuisine scene by employing the basic principles of selling food to customers: good taste, consistency, freshness, and exemplary commitment.
Chipotle's Vision Statement
As described at the beginning of the article, Chipotle's vision statement is "to do more than rolling burritos while working to cultivate a better world." There are a total of 3 elements we need to understand to fully comprehend the meaning of this statement. We will analyze them one by one while also looking at the possible implications and lessons derived from the words. 
To do more 
Rolling burritos
Cultivate a better world
The Takeaway
The takeaway of this fast food joint's whole scenario is that this company is here to stay. It is the most beloved establishment regarding Mexican cuisine and is appreciated by all the natives who are experts. They have stayed true to their roots by incorporating handmade tortillas, beans, herbs, and spices that charm the tastebuds of natives and newcomers alike while maintaining old customers' trust.
There is no doubt about the factor of Chipotle being overtaken by fast-food joints that serve Mexican cuisine. In the several decades that this company has been in the market, it has accumulated lots of allies and support from its customers loyal to making tasty food and mouth-watering. The cheerful attitude of the employees also supports the food.
The environment also contributes to the popularity as every outlet is the right place to hang out with friends and family. The overall setting is distinctive. The cheerfulness and good nature of employees are only complimented by their tendency to assist the customers with queries and special requests on their food. The company is doing good economically as well as its stocks have been steadily rising.
It is an excellent idea for investors to put their money in fast food chains as they are the next best investment besides different silicon valley companies and tech giants that have been in the market for decades. Chipotle's stocks have not seen a decline in recent years despite the pandemic. This will only continue to benefit their company due to its overall reliability and track record.
Thus, Chipotle has withstood the test of time as not only an excellent fast food restaurant but also as a pole for people looking to invest or for college students searching for a reliable chain that serves affordable and healthy food at economical prices. Their reliability and ever-changing menu list have attracted everyday customers, raging from every age group to enjoy a peaceful meal from time to time. If you learned more about  Chipotle's vision and mission through this article, let us know what you think about it in the comments below.
FAQs
What are the 13 characteristics of Chipotle?
Chipotle's employees are requested to display 13 characteristics required to make for a healthy environment and ensure the customers are satisfied. The qualities required to depend from person to person and the job position. Still, the core values are being motivated, infectiously enthusiastic, respectful, curious, presentable, happy, honest, polite, smart, ambitious, high energy, hospitable, and conscientious. These qualities ensure the customers are satisfied with the service of the employees.


What makes Chipotle unique?
Chipotle's motto was inspired by its founder Steve Ells; it was due to everything he learned about American food production. He became ecstatic about what he knew, and he strived himself to provide food better than fast-food chains serve, which is why Chipotle claims that their meats are better than other curated meats or the stuff that fast food restaurants serve their customers.


Why is the Chipotle stock so high?
Chipotle creates value for the shares that the investors purchase through their accounts; it has always been one of the expensive but ever-growing food stocks to buy. It has stayed consistent throughout its years in the market. The company has 28 million dollars worth outstanding, so it is so high in the base price. Also, investors have predicted the rise in fast food companies due to the world's reliance on fast-food restaurants, which is another reason for them being popular over traditional restaurant chains.
Also read Tesla's Mission, Vision Statement & Values Analysis
Chipotle Mission, Vision Statement & Values Analysis