Arby's is a fast-food restaurant franchise in the United States that serves a selection of fresh, high-quality sandwiches and other meals. Forrest L. Raffel founded the corporation in Ohio in 1968, but it was Dave Thomas who put it on the map. Arby's. Arby's has locations in Canada, Mexico, Egypt, Puerto Rico, Qatar, South Korea, and Turkey, in addition to the United States. There are over 3300 eateries in the city. It is the second leading sandwich fast-food chain in America. They feature a menu with over 100 fast food products. Arby's hallmark dish, Arby's original roast beef, is the most popular item on the menu. Keep reading to know about Arby's Mission Statement, Vision And Value Analysis.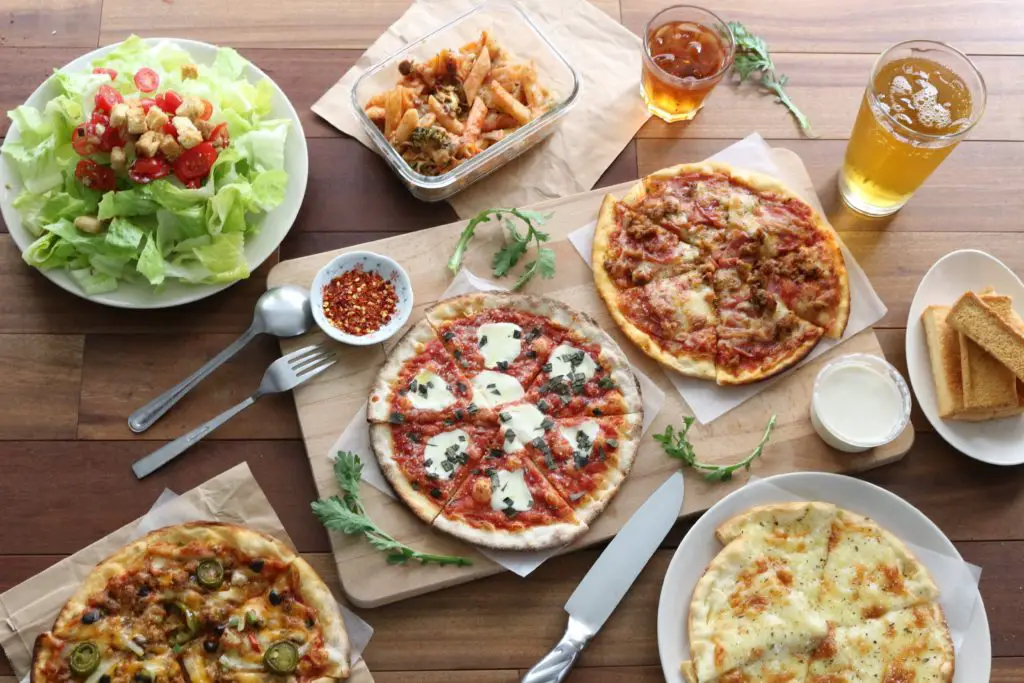 In reality, the organisation's purpose and vision statements demonstrate how committed the company is to provide the finest possible service to its clients. A company's mission and vision statements are essential elements for its success.
A corporate vision statement defines the future the company wishes to accomplish, whereas a corporate mission statement identifies the tactics that will enable it to happen. According to these criteria, Arby's mission and vision statements are about the customer experiences they provide and the company's reputation. Arby's, as a fast-food restaurant, is guided by essential core values to ensure that its services are consistent throughout all of its nearly 3,300 locations in the United States.
Arby's Mission Statement
Arby's describe their mission statement as "Inspiring smiles through delicious experiences." In other words, to inspire the world to enjoy the good things in life. It is more than just the mission statement of the company, it is the purpose of the entire brand. Their mission statement hints at two main aspects: inspiring smiles and improving health.
The restaurant prides itself on focusing on this mission by wow-ing its customers through their excellent food products. They deliver on their promise by providing high-quality proteins and innovative, crave-able sides, such as Curly Fries and Jamocha shakes. They also emphasise providing exceptional services by combining their quick-serve speed, quality products and made-for-you care of fast-casual.
Arby's understands the importance of expertly prepared foods in its customers' lives. For example, the organisation recognises that becoming a master at everything it does is the best way to gain loyal customers. This is why it is regarded as a leading proponent of Meatcraft® combined with unique preparations that leave customers wanting more. Apart from its ability to make a wide range of menu options, Arby's is dedicated to the health of the people it serves, as evidenced by the manner it selects and prepares its beef products. To ensure that its goods fulfil all safety regulations, the company always uses freshly made components.
The following are some significant points from Arby's mission statement:
They provide a lively and pleasant environment.
They are proud of the cuisine they offer and want to make it accessible.
Arby's strives to cater to a wide range of tastes, lifestyles, and budgets so that everyone may find something to love.
Analysis
From Arby's mission statement, we may deduce that they encourage people to have fun and focus on the positive aspects of life. They want customers to feel excited, joyful and gratified when they visit their restaurants or see their advertisements.
According to the mission statement, this organisation aspires to create a brand that will give an extraordinary dining experience. However, it does not convey its mission distinctly or accurately. 
Arby's Vision Statement
Arby's doesn't have an official vision statement for their business and their brand as of yet. But, considering the activities of the restaurant, it is clear that Arby intends to "provide premium made-for-you care of fast-casual." 
Arby's appears to aspire to be a first-class experience for the consumers.
Their focus on their service paints an accurate picture of Arby's innovativeness and their determination to be on top of the fast-food industry. The customer-friendly environment, together with the services provided in the restaurant also set Arby's apart from the other conventional eating places.
Analysis
The mission and the vision statement of Arby's are the same and they don't even serve their purpose of expressing the company's future goals and plans. They do not mention Arby's mission or vision in a manner that is comprehensive.
Arby's core values
Arby's has certain core values that are highly integral to it. These values are more like guiding principles for Arby's as to how to run its business. These values are-
Dreaming big
Working hard
Getting the work done
Fair play
Having fun
Making a difference
The restaurant's commitment, honesty, and enthusiasm are all the result of these standards. These, according to the corporation, are the driving and controlling forces that distinguish Arby's as a one-of-a-kind establishment.
Impact Of The Value Mission And Vision Statement On The Employees
63 percent of Arby's Restaurant employees are motivated by the company's goal, vision, and values. Arby's mission is the primary motive for 8% of employees to stay at the restaurant. When asked who they feel most loyal to at work, 14 percent of employees said the mission and vision of Arby's Restaurant. Comparable data reveals that maintaining employee alignment requires a defined goal statement and a set of basic corporate values that are consistent.
Conclusion
Arby's is a leading restaurant company in the U.S. that is majorly known for its sandwiches. Product quality and incredible service are the key components of the company's priorities.
The mission statement of Arby's is to inspire smiles through the delicious experiences that they provide. Arby's pride itself over the food that they supply and the kind of options and services they give to their customers. 
The vision statement of the company is not officially been released yet but it works on the premise of providing premium experiences to its customers. 
No matter how touching their mission and vision statement is, it however does not serve its purpose. First of all, they are both the same and secondly, they don't mention Arby's mission or vision in a manner that is understandable or comprehensive.
As for the values, Arby's is passionate about dreaming big, playing fair and making a difference among other things. 
Arby's Mission Statement, Vision And Value Analysis