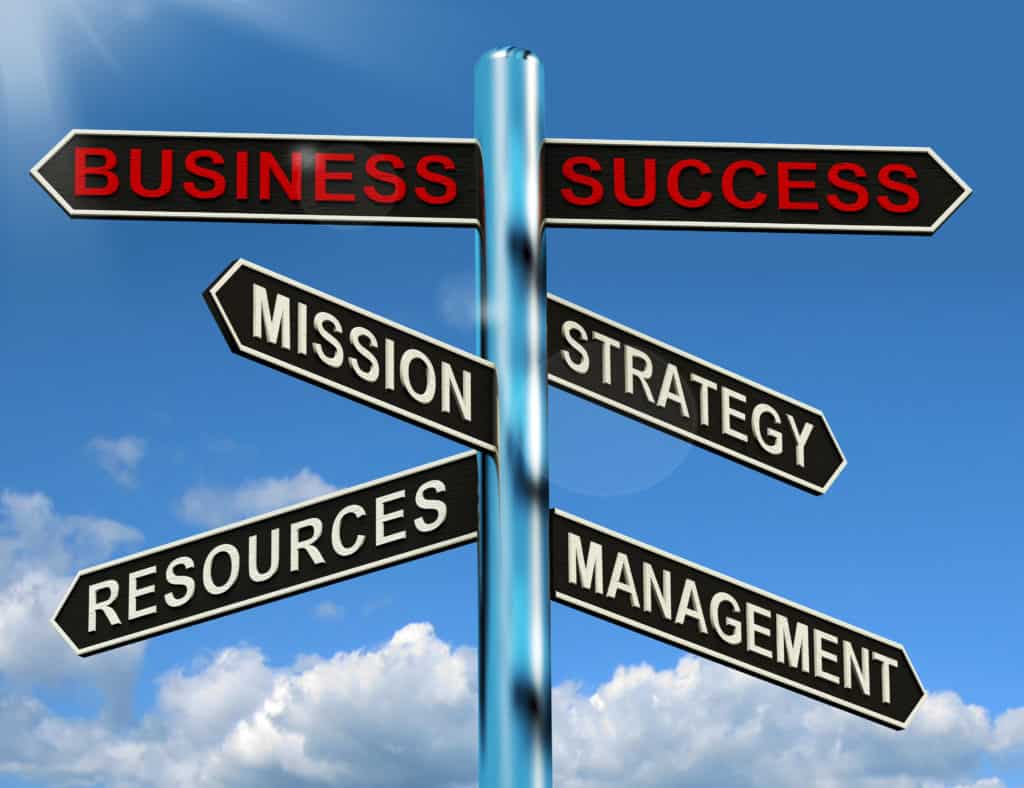 American Family Life Assurance Company, incorporated in 1955 in Georgia. United States is often called AFLAC Inc. The largest supplement insurance provider in America was founded by John, Paul (died 2014), and William Amos. AFLAC decided to target the working population as their clients in 1964. Since then, the company has issued a large proportion of its policies as monthly payroll deductions or employer-sponsored policies. It has managed to lead the policy distribution scene following this approach. Here is AFLAC Mission & Its Vision Statement.
The fortune 500 company currently provides life insurance and supplemental health insurance to approximately fifty million people worldwide. Dan Amos currently heads the company as its Chairman and CEO. Frederick J Crawford serves as its CFO. With this leadership, the company has generated annual average revenue of approximately $22.3 billion in a year.
THE AFLAC DUCK
The American Pekin duck has been the official mascot for the AFLAC United States since 1999 and AFLAC Japan since 2003. Multiple commercials of AFLAC have featured this duck, which is characterized by its frustrating quacks. Unfortunately, the said quacks sound like the company's name ("Aflac" "Aflac") to off-guard policyholders. This mascot was created by an advertising agency in New York City known as the Kaplan Thaler Group. Over time the AFLAC Duck has become very popular and is currently cherished as America's Favourite Advertising Icon on Madison Avenue's Walk of Fame.
AFLAC used the popularity and likable recognition of its Duck mascot as part of a 2009 marketing campaign called "Get the Aflacts." This campaign aimed to educate prospective customers on the insurance products that the company offers. It was a marketing attempt by AFLAC to spread the word about the benefits of their policies and impart other factual information as well. In addition to this advertisement feature, the AFLAC duck has co-starred in several company advertisements and Daffy Duck and Rudolph the Red- Nose Reindeer. Several celebrity figures have also participated in AFLAC commercials, namely former First Lady of the United States, Melania Trump, Chevy Chase, and Yogi Berra.
Products And Services Offered
AFLAC Inc. offers its products and services to individuals and families as well as business owners. Following products are offered to Individuals and Families:
Accident Insurance
Cancer Insurance
Critical Illness Insurance
Life Insurance
Hospital Insurance
Short Term Disability Insurance
Dental Insurance
Supplemental Dental Insurance
Vision Insurance
Supplemental Vision Insurance
Pet Insurance
In addition to the above-mentioned products and services, Business owners are also offered the service of Cafeteria Plans. Under Cafeteria Plans, the company provides advice and guidance on how to increase the savings for both the employer and the employee. Under these cafeteria plans, the employer can reduce the taxable income of their employees and thus, reduce their share of tax under The Federal Insurance Contributions Act (FICA) and Federal Unemployment Tax Act (FUTA) tax.
SOCIAL RESPONSIBILITY
Over the long course of its functioning, the company has stood strong by its commitment to give back to society. This commitment has grown stronger over time as AFLAC continuously engages in ways through which it can positively impact individuals and families around the world, especially for children or young adults diagnosed with cancer.
Comforting Children Who Are Battling Cancer
AFLAC has created a comforting Duck for all children of ages three and above diagnosed with cancer or other long-term diseases. This Duck acts as a companion to these children and prevents loneliness among children by attempting to distract them. In addition, the company is making this "Duck companion" for children to become even smarter. After clearing a few pending patents, the duck will be transformed to perform life-like movements and emotions that will turn into a social robot using a mixed reality app.
AFLAC's Cancer And Blood Disorders Centre of Children's Healthcare
This center was made in 1995, and since then, it has dedicated approximately more than $140 million funds to childhood cancer, hematology, blood and marrow transplants to help infants and young adults. Sales agents give a large proportion of these contributions through their commission checks each month and by AFLAC employees through monthly salary deductions.

This center for Cancer And Blood Disorders is one of the largest and America's leading child healthcare centers in childhood cancer. It supports nearly 2500 children with cancer and over 5000 children who have hemophilia and other blood disorders.
AFLAC Duck Prints
Using its mascot of a duck, AFLAC launched a social media movement in 2013 to raise awareness of childhood cancer and accumulate donations for cancer research and cancer programs. This movement also involved Duck-Print awards to honor those individuals in the United States who have contributed positively to make the lives of children and families affected by pediatric cancer better. 
AFLAC Parents House in Japan
Three parent houses have been built in Japan by AFLAC in collaboration with Japan's Children's Cancer Association. These houses are meant to provide easy capacious, and joyous accommodations to children battling chronic diseases such as pediatric cancer.

In addition, pediatric patients are provided a "home away from home" environment to stay along with their families while seeking medical treatment in a foreign country. These Parent houses in Japan have been able to help thousands of children each year since they have been constituted through the support and donations of AFLAC employees and sales agents in Japan.
AFLAC Scholarship Opportunities
AFLAC Japan is committed to positively impacting the lives of children who have battled cancer and the children of cancer victims. It provides financial assistance to children who have lost their parents to cancer or are battling the disease themselves.

The AFLAC Scholarship Fund for Childhood Cancer Survivors and Children of Cancer Victims tries to reduce the financial burden of attending high school by providing ¥25,000 per month to each eligible student. The student who meets the criteria of academic achievement that is set receives this scholarship to keep up with the educational and living expenses of studying in high school.
AFLAC MISSION STATEMENT 
"To combine aggressive strategic marketing with quality products and services at competitive prices to provide the best insurance value for consumers."
INSPIRATION – AFLAC Inc was inspired by a mother who requested AFLAC's help for her child's cancer treatment in 1995. She had approached AFLAC to ask for a donation of $25000 to Children's Healthcare of Atlanta to update the children's floor in that healthcare center.

To her delightful surprise Dan Amos, the Chief Executive Director of AFLAC at the time, returned to her with an offer of $3 million for updating the floor and renaming it to "The AFLAC Cancer Centre." It was just a step towards a greater journey.
Since then, The AFLAC Cancer Centre has raised approximately $130+ million for various programs, treatment purposes, and research in pediatric cancer with the support of AFLAC's employees and agents. The AFLAC Cancer Centre tries to create a positive and encouraging environment for all the patients and their families. Over the years, it has become increasingly tech-savvy. One of the traditions at the center is the "End Of Treatment Bell," which is rung after a patient completes the treatment for their disease.
It marks the closure of a difficult chapter in their patient's life and the beginning of a new chapter filled with hope. The patient, their family, doctors, and nurses line up in the hall where the patient rings the victory bell. It is meant to inspire other patients to beat cancer as the patient ringing the bell did after receiving the required treatment. It is a sign of hope and solidarity.
ANALYSING THE MISSION STATEMENT
Quality Products and Services – AFLAC aims at providing a wide range of quality products as listed above, to individuals and families as well as business owners. They understand their client's position in talking about matters that are not always emotionally easy. Thus, the company aims to provide an easy course in their client's tough times and try to perform their duties in the most efficient manner.

Due to the large number of clients that AFLAC deals with, they have access to various resources that can be used to cater to the specific needs of their clients. These resources are wide-ranging, from providing advisory facilities to the client to panning out long legal procedures for them.


Aggressive Strategic Marketing – AFLAC has always managed to top the marketing game. They have a unique and appealing way of marketing their products and services. The mascot of the AFLAC duck has become one of the most loved American mascots of all time.

The use of the sound of duck as "aflac, aflac" has been positively received by its prospective customers. Instead of using a mundane advertisement that informs the prospective customers about the insurance products that the company offers to business owners, individuals, and families, AFLAC used their loved and famous duck as an informative device to educate the audiences about their products.

The company is also responsible for designing and launching one of the most extensive and integrated marketing campaigns of 2019. Their 2019 marketing campaign is considered a genius strategy as it focused on clearing the prospective client's mind of all the misconceptions that they most probably had regarding AFLAC's products, its services, or its usage. They meticulously addressed the mistrust and misunderstanding that a few consumers had and gave them a clear understanding of what AFLAC is NOT. Through this, the company developed a sense of belief among its potential customers.


Best Insurance Value – AFLAC provides its clients not only with financial support but also emotional support in their time of need. AM Best is a United States-based credit rating agency that gives news and credit ratings for the insurance industry. AFLAC passed AM's test with flying colors and received a superior rating of A+.

This rating affirms the financial strength and long-term issuer credit ratings of AFLAC life insurance Japan and other AFLAC companies in Omaha, Nebraska, and  Albany, New York. With its supplemental insurance and other products, AFLAC has maintained an excellent reputation for handling its claims. These ratings and customer reviews are proof of how the insurance company tries to live up to its mission of providing the best insurance value to its clients.


Improving Lives – The mission of AFLAC is to make the lives of their clients easier in their time of need. They focus on doing so by offering timely claims for eligible candidates. In addition to that, they have various programs that aim at giving a better life to the people, especially children and young adults fighting against illnesses like cancer and blood disorders as well as for their families.
AFLAC VISION STATEMENT 
"Help make the path to getting there a little clearer."
ANALYSING THE VISION STATEMENT
Make The Path – "The path" of time to when this vision was formed by Aflac goes back to 1955. This particular phrase from the vision statement talks about making the path where "making" implies offering assistance to the client when they require it the most. They plan an accessible and detailed step-by-step methodology to settle the claims made by their clients. AFLAC provides plenty of products and services to follow the client in their path of recovery.

They offer various insurances, from dental insurance to hospital insurance. Furthermore, they also offer advisory services. The company ensures that the path to get through the tough times is clear for its clients. It is the company's vision that understands the importance to avoid any kind of ambiguity regarding their policy or their claims during the customer's difficult times.


Be The Solution – AFLAC Inc has visioned its presence in the insurance industry as the solution provider. It is their long-term aim and vision to provide the best and affordable solutions to individuals and families as well as business owners of America, now expanded to Japan as well.

It is accurate to say that Aflac has continuously worked to turn this vision into reality through its policies and client relationship management in the past sixty-six years of operating in the insurance industry. AFLAC continues to grow in the United States and the rest of the world. It is one of the leading companies in the insurance sector of America. 
AFLAC has managed to carve its space in the hearts of its clients and heads of many prospective clients through its continuous hard work, integrity, and responsibility in taking action. It has continuously appeared on Fortune's 100 Best Companies to Work for twenty years, which signifies the employee satisfaction level. AFLAC has also been appearing on America's Most Admired Companies for the past seventeen consecutive years.
AFLAC Mission & Its Vision Statement Analysis